Firestone Country Club: South
Akron, OH • Private
1 / 1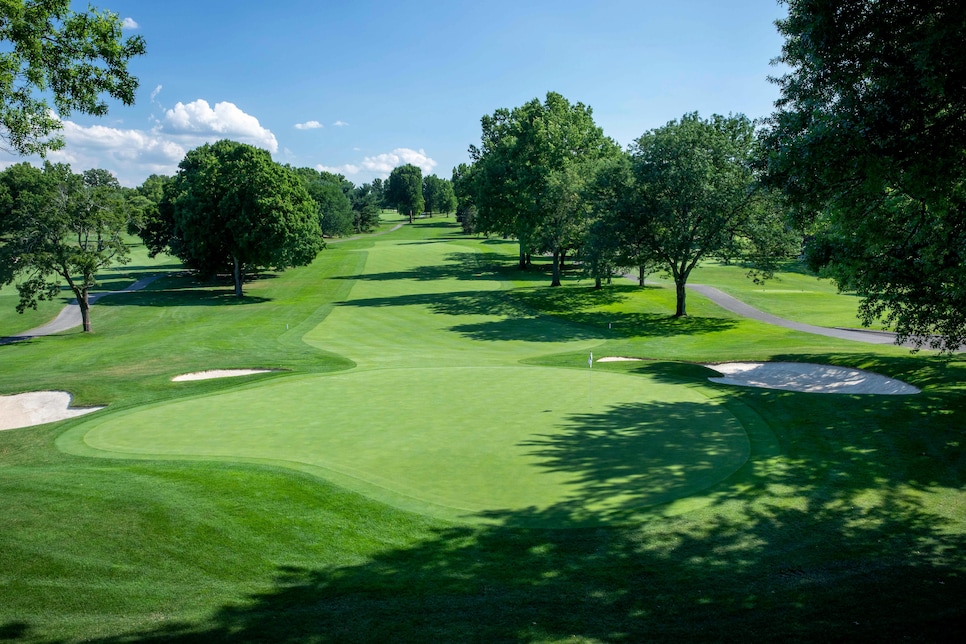 Overview
Golf design is about transforming land. Sometimes it's a native piece of soil, and in other cases the subject is an existing course. In the late 1950s, Robert Trent Jones was hired to take a somewhat benign and toothless layout built in the 1920s for employees of the Firestone Tire and Rubber Company and toughen it up for the 1960 PGA Championship, much like what he did in turning Oakland Hills South into a "monster" prior to the 1951 U.S. Open. At Firestone he added dozens of bunkers, closed off green fronts, lengthened it to over 7,000 yards and installed several new water hazards. If complaints from the pros about its difficulty was an indication, the remodel was a profound success. Over the decades the tree-lined South Course, still a demanding tournament venue, has gained the respect of the best players who appreciate its unambiguous demands and ability to identify the best ball-strikers. Now it's accessible to the public, who can reserve rooms and rounds through new stay and play packages.
About
Designer
Bertie Way/Robert Trent Jones, ASGCA/Jack Nicklaus, ASGCA/Craig Schreiner, ASGCA
Awards
100 Greatest: Ranked from 1966-'92.
Highest ranking: No. 51, 1985-'86.
100 Greatest Public: Ranked since 2021.
Highest ranking: 80th, 2021-'22.
Previous ranking: 80th.
2023-'24 ranking: 85th.
Best in State: Ranked inside the top 5, 1977-'87, 2011-'12. Ranked inside the top 10, 1989-'91, 2009-'10, 2013-'14. Ranked inside the top 15, 1995-2003, 2007-'08, 2015-'24. Ranked inside the top 20, 1993, 2005-'06.
2023-'24 ranking: 14th.
Panelists
Ratings from our panel of 1,900 course-ranking panelists
100 GREATEST/BEST IN STATE SCORES
Reviews
1 / 2
Review
"This is one of the most famous courses in the country. It has held some kind of tour tournament for over 60 years and is the site of many of Tiger's wins. It is a great test and number 16 is one of the most talked about par fives. The greens are always in great shape but are not Ross' best. It is a course I respect but not love."
Read More
2022
2 / 2
Review
"Some will say there are too many parallel holes, but I thought they were spread out enough. Each hole is distinctive with hole #16 still being one of the best par 5s in America. Love the green complexes with the greens angled to the line of play. I thought this was a really good course."
Read More
2021
Readers
Collection of reviews from our readers
There are no reader ratings yet
Reviews
There are no readers reviews yet. Be the first to write a review.