1 / 4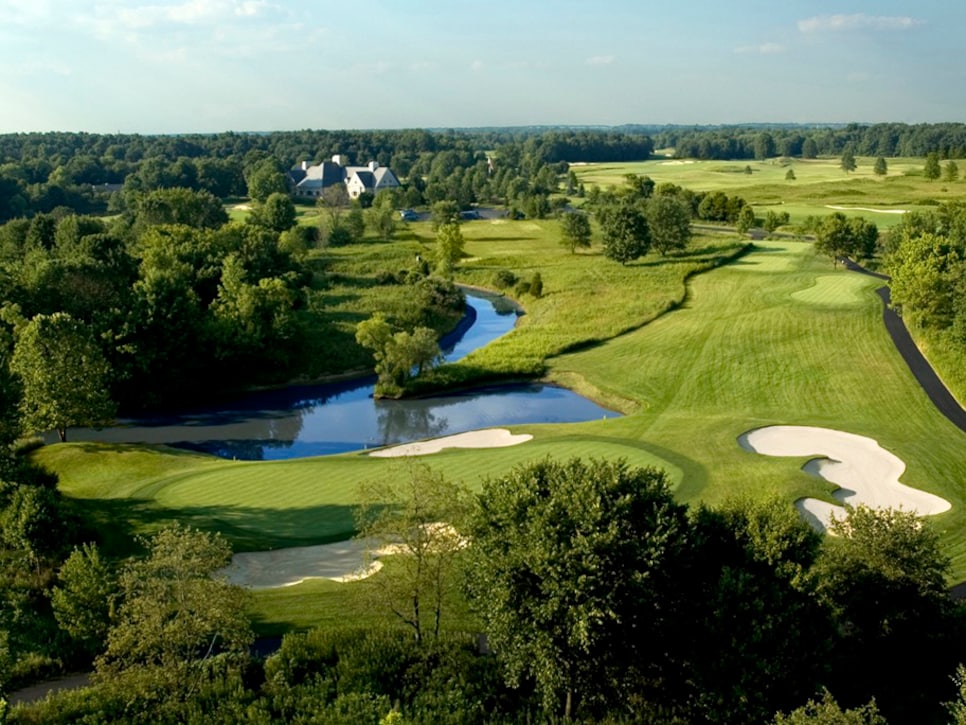 Courtesy of Double Eagle Club
2 / 4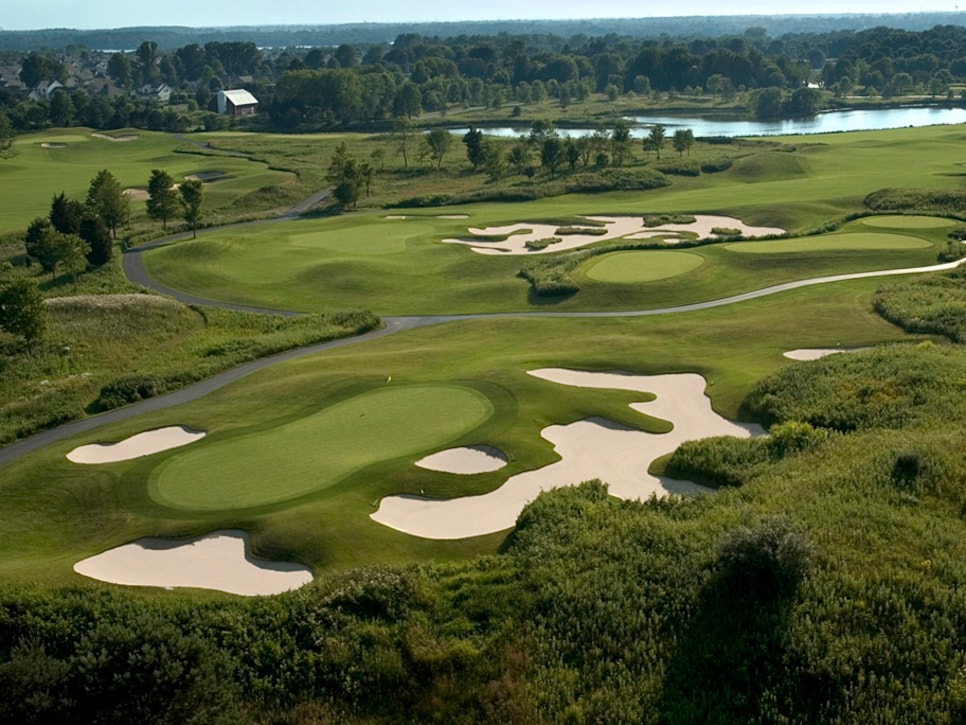 Courtesy of Double Eagle Club
3 / 4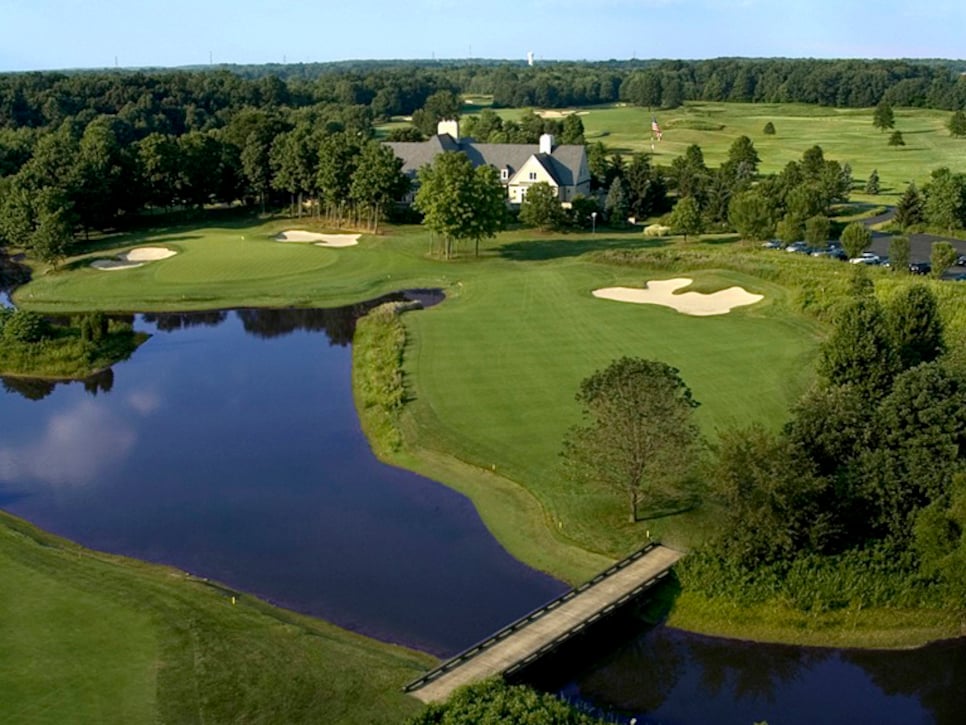 Courtesy of Double Eagle Club
4 / 4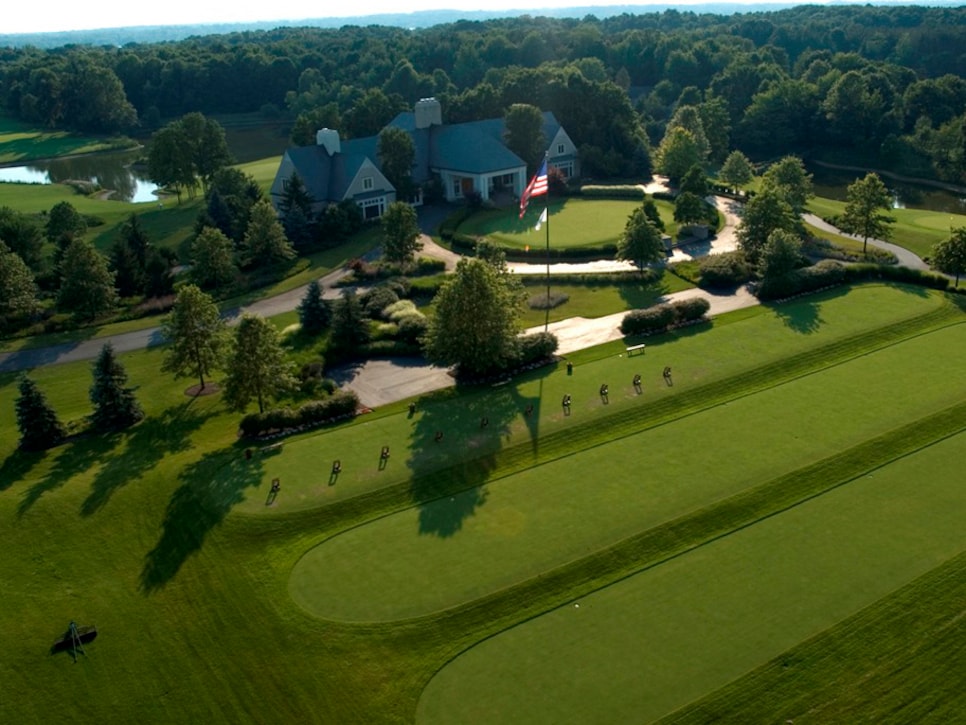 Courtesy of Double Eagle Club
Overview
Built by reshaping flat farm fields into gentle hills and valleys, Double Eagle benefits from plenty of elbow room. Some holes have double fairways that pose genuine alternate routes. Greens are benign enough in contours to allow them to be kept extremely fast. A delightfully thoughtful design, it closes with two great water-laden, risk-rewarding holes. The club name does not symbolize a golf term. Original owner John McConnell was a fortune hunter, and the Double Eagle was a rare doubloon discovered in a sunken treasure.
About
Designer
Jay Morrish, ASGCA/Tom Weiskopf
Awards
100 Greatest: Ranked from 1997-2022.
Highest ranking: 56th, 2009-'10.
Second 100 Greatest: Ranked since 2023.
2023-'24 ranking: 107th.
Previous ranking: 96th.
Best in State: Ranked inside the top 10 since 1993. Ranked inside the top 5, 2009-'10, 2017-'18.
2023-'24 ranking: 6th.
Panelists
Ratings from our panel of 1,900 course-ranking panelists
100 GREATEST/BEST IN STATE SCORES
Reviews
1 / 6
Review
"The conditioning is outstanding; each hole is very distinctive from the previous while challenging a golfer on every single shot they encounter to the aesthetically pleasing landscaping and vegetation while also providing one of the coolest unique experiences of any course I have played on the 14th tee. As the flag was up, the Tiki Bar was open and we were encouraged to check out a special spot run by the GM of the property and his wife. One of the most unique things I have encountered was this little oasis in their backyard run by a single extension cord. It was a really fun element to an already very special place that you can tell the membership really cherishes."
Read More
2022
2 / 6
Review
"Many options on most holes to play tee shots or approach shots differently with how a fairway is bunkered or how the front of most green complexes are left open. Unique fairway design with four holes having some version of a double fairway. Some of the best bunkering you will encounter in the U.S. Very bland greens. Wonderful firm and fast conditioning. A challenging course if one selects the correct set of tees. Recent renovation of irrigation system in 2019. New par-3 course opened October of 2019."
Read More
2022
3 / 6
Review
"Good Weiskopf layout at a high end club."
Read More
2018
4 / 6
Review
"Challenging Morrish design with lots of attractive and interesting holes. Very nice atmosphere on the course and in the clubhouse. A really great golf experience in every way."
Read More
2018
5 / 6
Review
"Conditioning is a priority here, as well as great service. Each spring, they literally hand-pick out any visible sprigs of poa from their greens. They will valet your car, and return it when you have completed your round. A 100 Greatest course for sure. Just an incredible experience."
Read More
2018
6 / 6
Review
"It is hard to find, but once you do it is well worth it. The Clubhouse is incredible. As an Ohio guy, the names on the lockers were generally familiar. Good luck on finding the pro shop. The course was in excellent condition, it played firm and fast."
Read More
2018
Readers
Collection of reviews from our readers
There are no reader ratings yet
Reviews
There are no readers reviews yet. Be the first to write a review.