1 / 1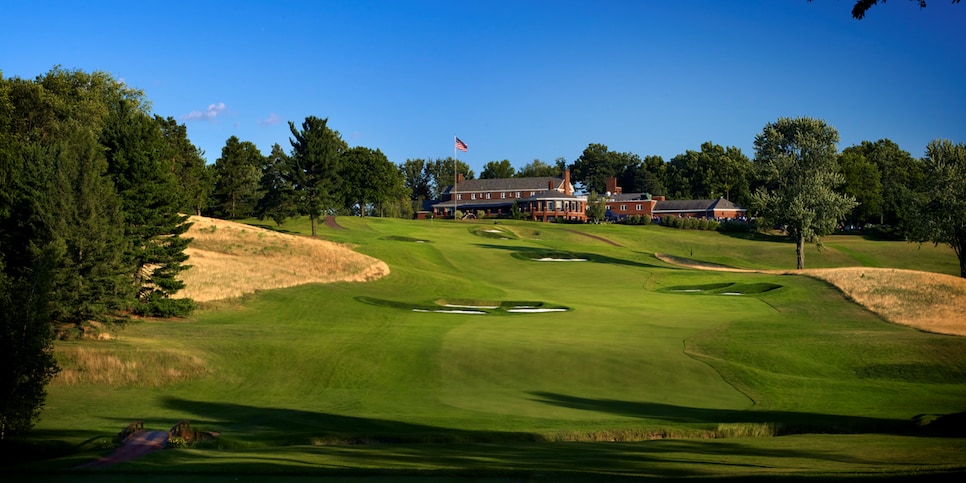 Courtesy of Brookside Country Club
Overview
Brookside Country Club was designed by Donald Ross in 1922 and is among the top-ranked courses in Ohio. Except for some well-placed fairway bunkers, Brookside is forgiving off the tee but is quite challenging around the greens, which are bold and exceptionally undulating. Given the difficulty of the greens, it is helpful to play each hole backwards when strategizing off the tee, as staying on the proper side of tricky pins is essential to scoring.
About
Designer
Donald J. Ross, ASGCA
Awards
Best in State: Ranked Top 10 in Ohio from 1993-1995, 2001, & since 2005.
2023-'24 ranking: 9th.
Panelists
Ratings from our panel of 1,900 course-ranking panelists
100 GREATEST/BEST IN STATE SCORES
Reviews
1 / 5
Review
"A beautiful, classic-looking country club in Canton. This course has some of the hardest greens you'll ever putt on. If you make birdies here you deserve to be on Tour."
Read More
2021
2 / 5
Review
"A classic Donald Ross course with greens that will provide both great enjoyment and heartache."
Read More
2021
3 / 5
Review
"True testament to Donald Ross philosophy of greens primary defense to scoring."
Read More
2018
4 / 5
Review
"An underrated course in my opinion. Outstanding 1922 Donald Ross design, with some of the most severely undulating greens I have ever seen. Excellent friendly staff, challenging holes, huge elevation changes, great conditioning, and you have to work the ball both ways here. It is the whole package."
Read More
2018
5 / 5
Review
"This may be the best golf course in Ohio. Yes, it doesn't have the name of many of the overrated Columbus courses, but give me a choice, I am would pick Brookside. It has the best greens in the entire State of Ohio, which require multiple plays to learn where to hit approach shots and how to putt them. The removal of trees and addition of fescue has heightened the stunning views around the course. This is a course that is not to be missed."
Read More
2018
Readers
Collection of reviews from our readers
There are no reader ratings yet
Reviews
There are no readers reviews yet. Be the first to write a review.