1 / 1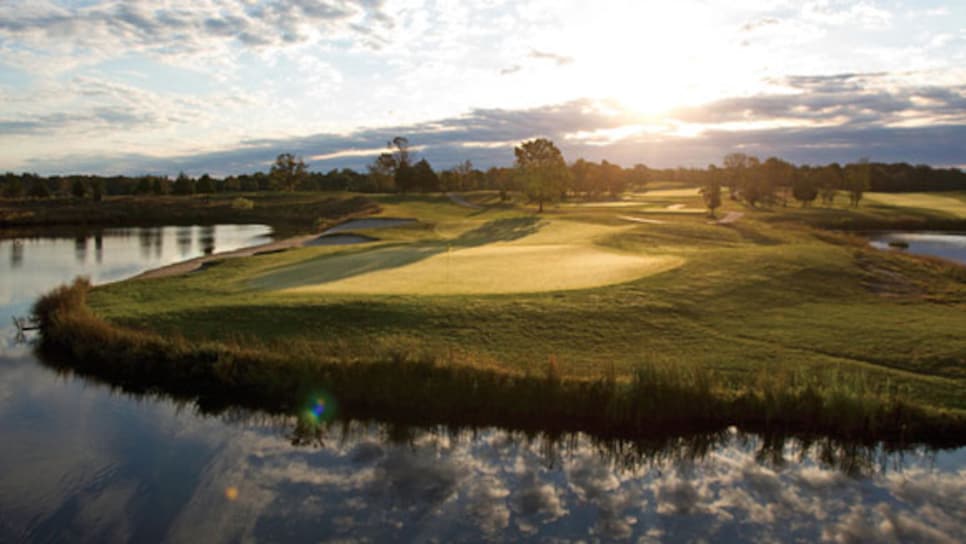 Overview
If you prefer modern layouts, Vineyard Golf at Renault, west of Atlantic City, gets points for creativity and playability. It's part of a resort and winery, and its big Tuscany-style hotel gives the impression that the course has been there for decades. Actually, the par-72, 7,213-yard course has been open only since 2004. Renault is a big course sprawled over 225 acres. Many holes offer risk/reward options with water coming into play on seven holes and hazards designed to make aiming at the premium part of the fairway or green a gutsy play. The most unforgettable hole is the nasty, dogleg-left seventh. You have to play over the vineyard off the tee to a narrow landing area. Trust me on this: Wine grapes are not good to eat.
The back nine is hillier and more memorable in terms of shots, including the downhill 12th, guarded by water and sand right of the green, and the double-dogleg, par-5 18th.
You're probably wondering about the wine. Well, let's just say that if you've sampled the best from Napa, Tuscany and Bordeaux, Renault's selection might not make it past the spit bucket. Still, the novelty of drinking New Jersey wine is worth it for the story. --Ron Kaspriske, senior editor
Readers
Collection of reviews from our readers
There are no reader ratings yet
Reviews
There are no readers reviews yet. Be the first to write a review.