1 / 10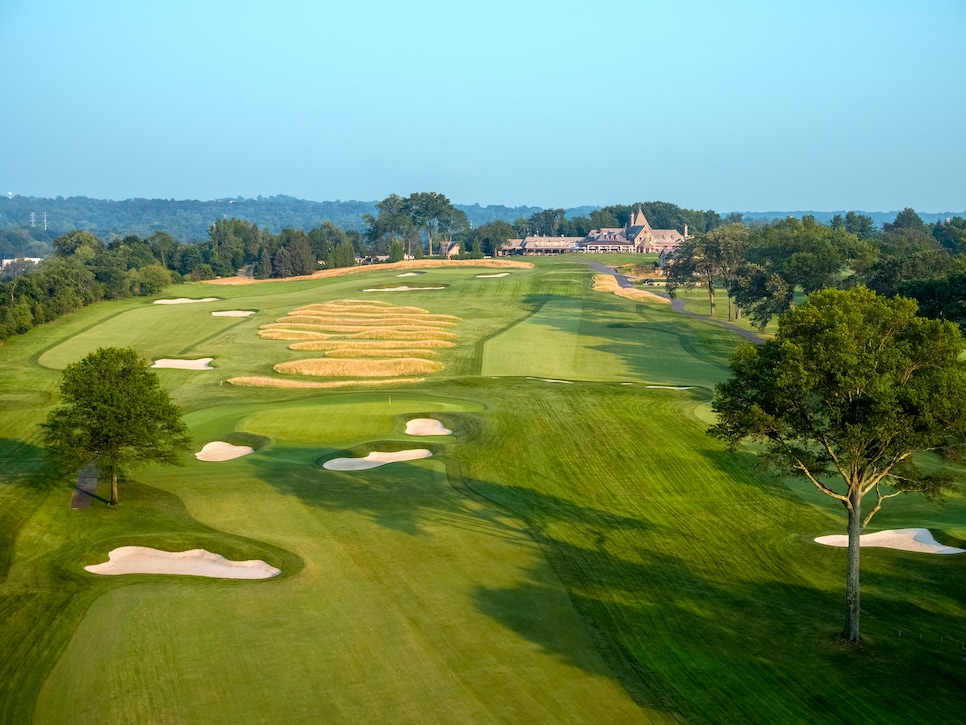 2 / 10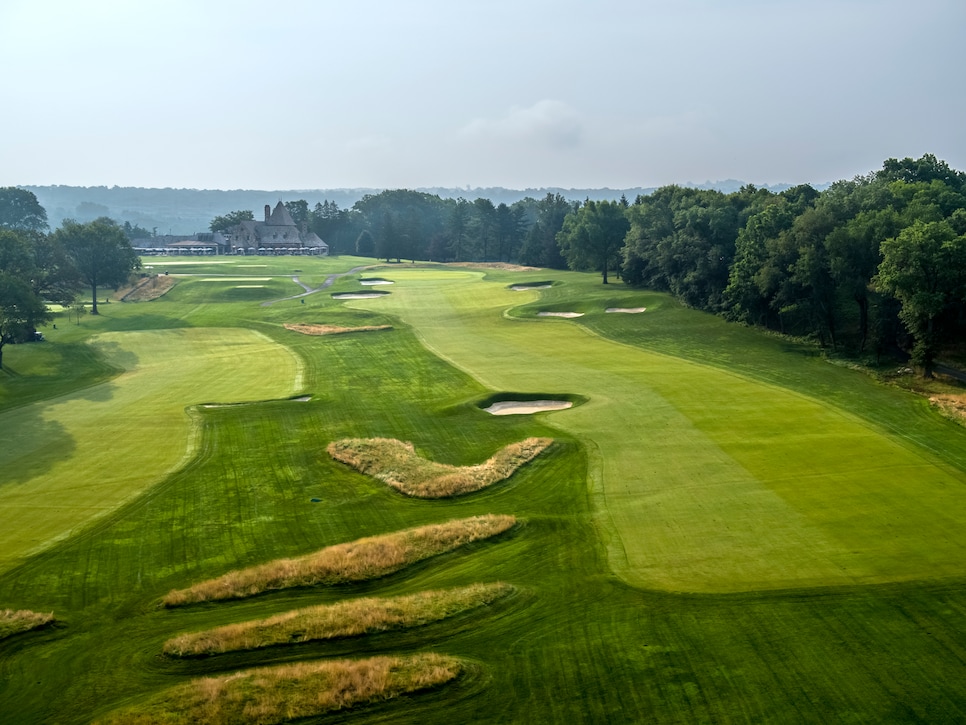 3 / 10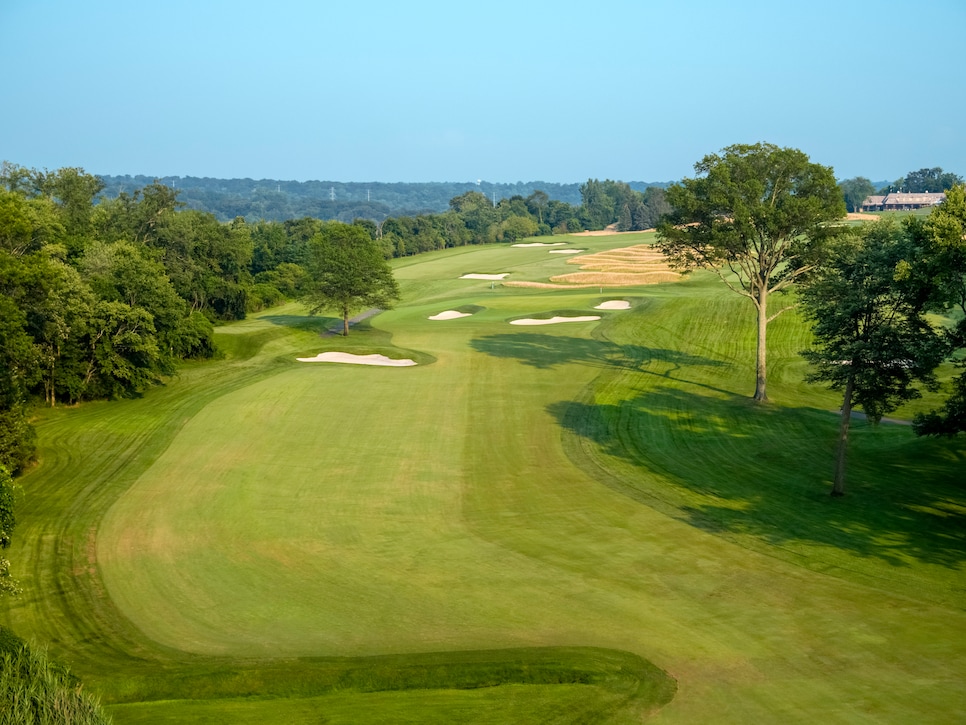 4 / 10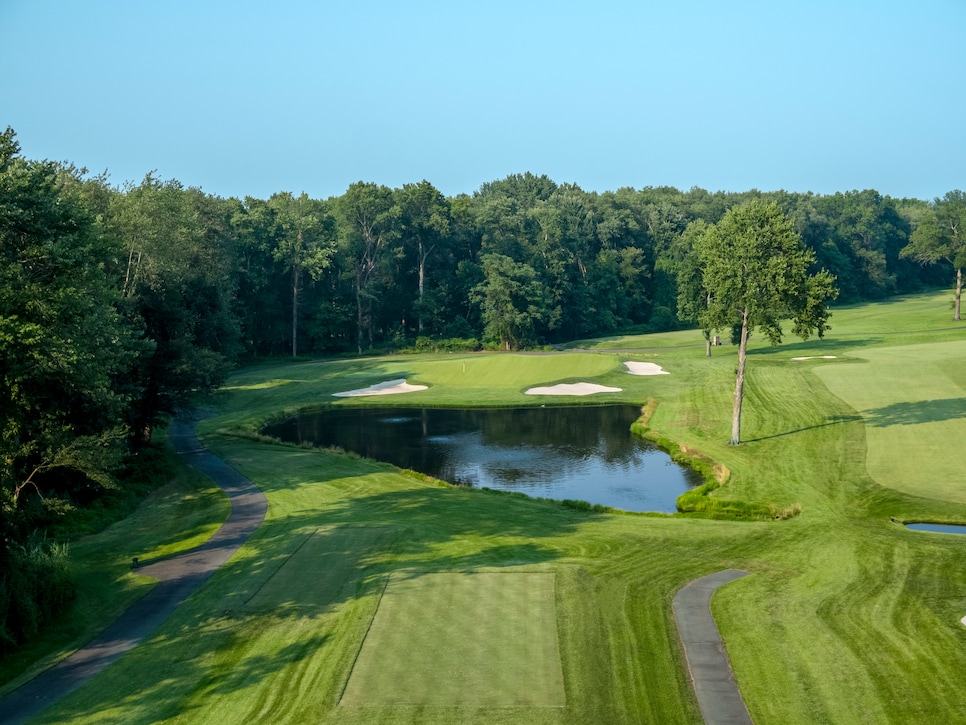 5 / 10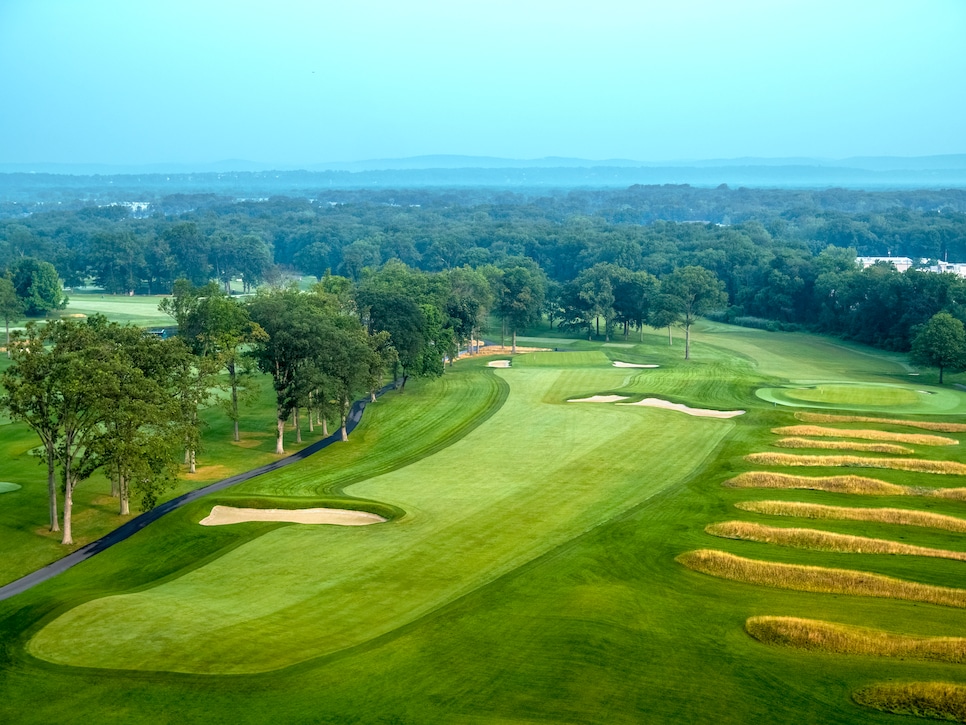 6 / 10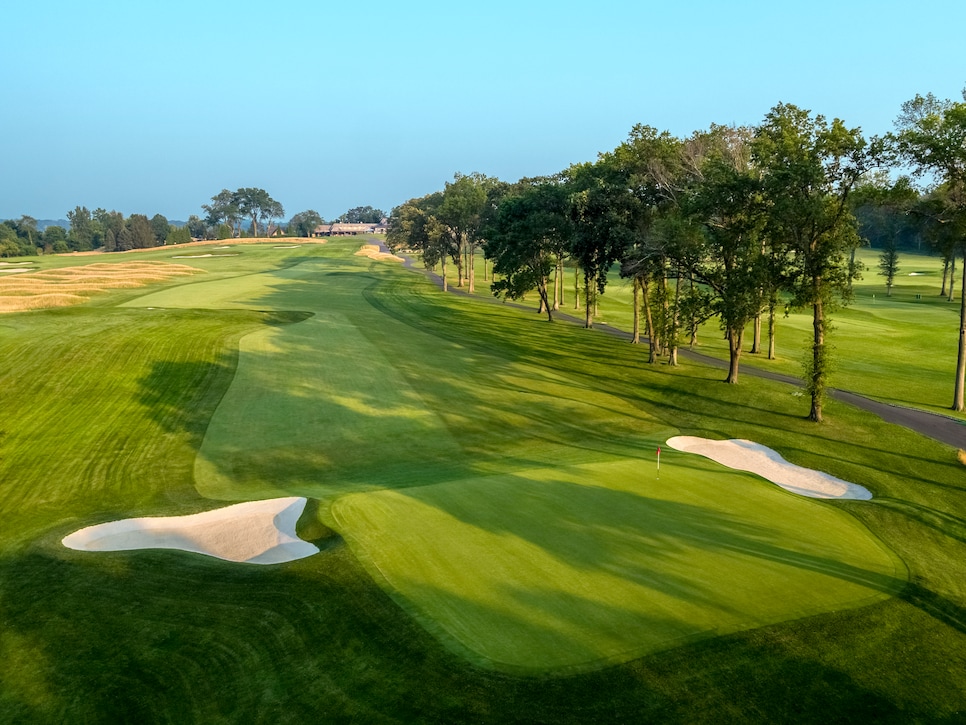 7 / 10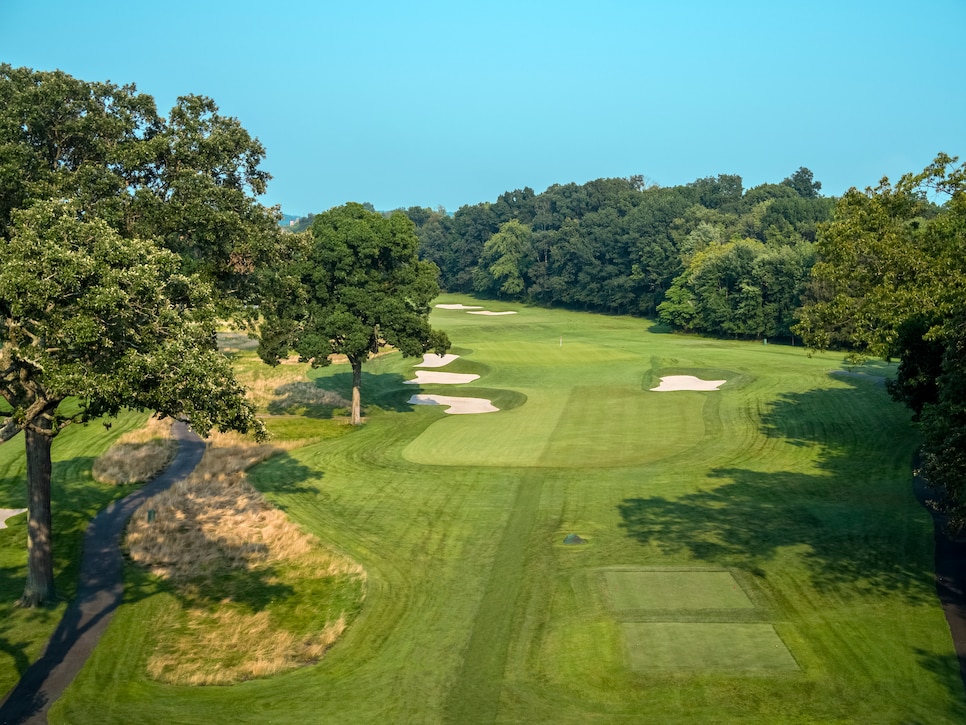 8 / 10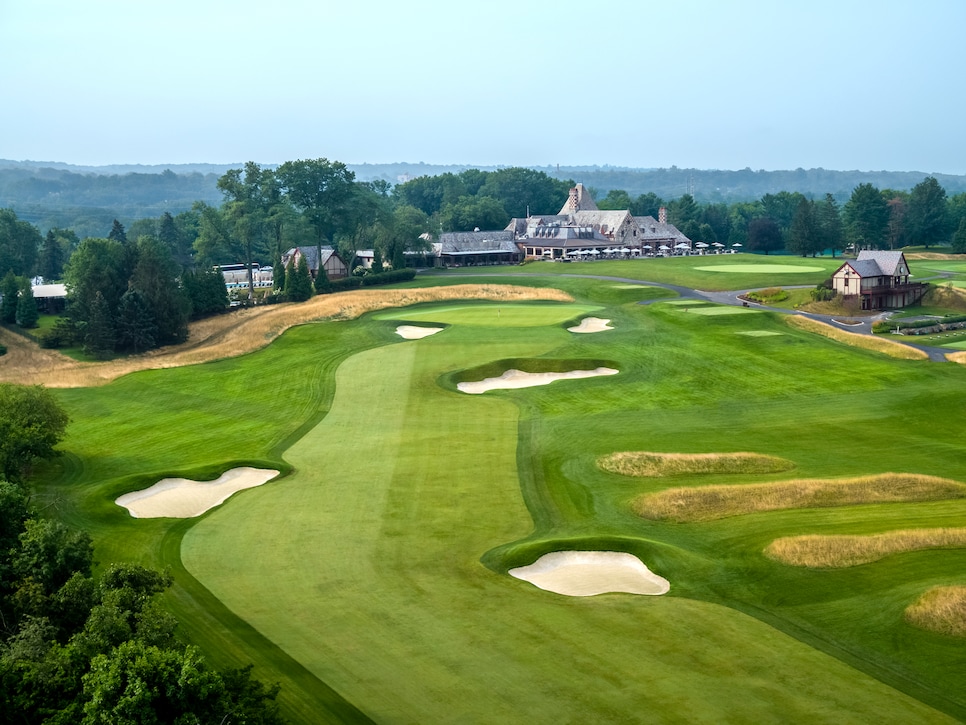 9 / 10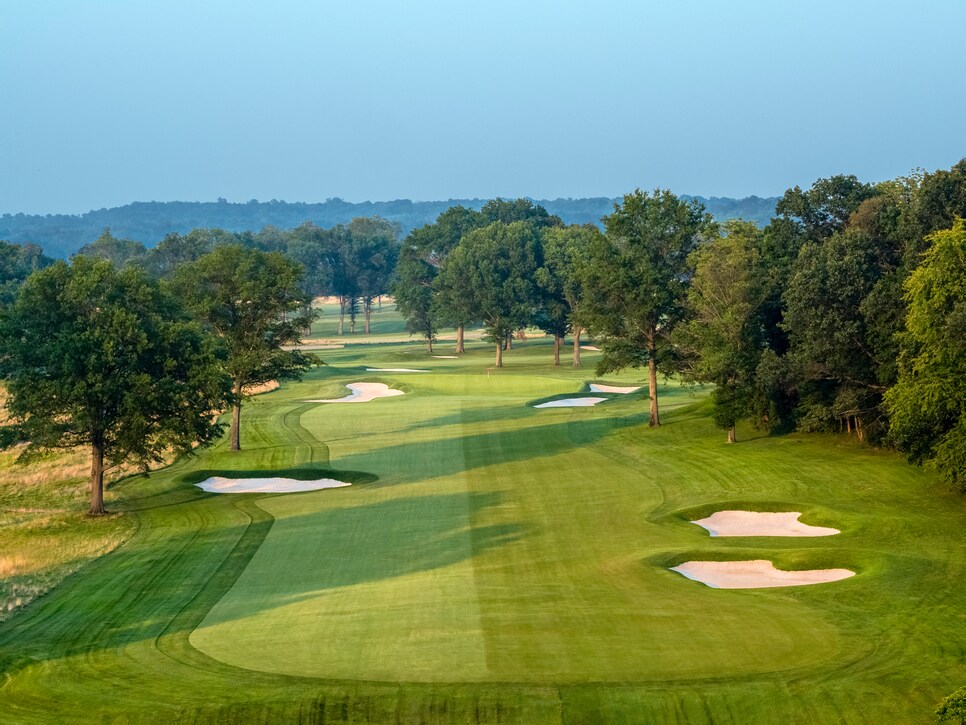 10 / 10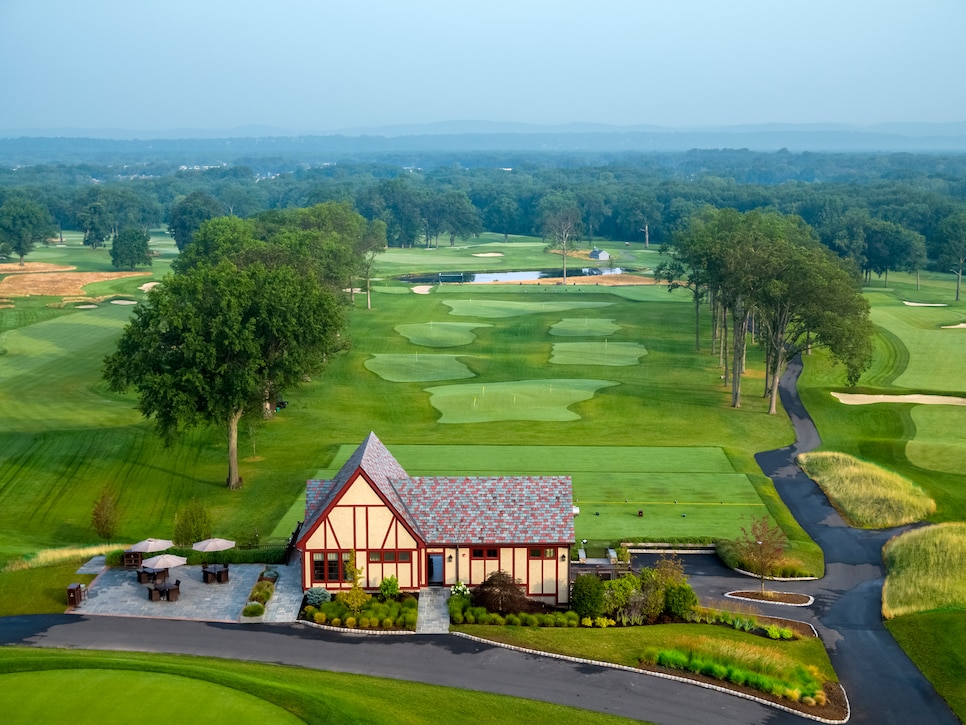 Overview
Mountain Ridge Country Club has forever been one of North Jersey's great hidden gems, and after fabulous restoration work done over the past 10 years by Ron Prichard, the club is starting to get its due after hosting a number of events, including the 2012 U.S. Senior Amateur on its centennial, the 2020 MET Open and the 2021 LPGA Cognizant Founders Cup. This 250-acre site, perched atop an enormous ridge in West Caldwell, was acquired by the club after a move from nearby West Orange, and the club hired Donald Ross in the late 1920s to route a new 18-hole course, which traverses varied, interesting topography and features some genius putting surfaces. Mountain Ridge had a large-scale celebration in June 1931 to dedicate the Clifford Wendehack clubhouse and new course, of which Ross himself attended. The club has hired Andrew Green to complete a long-term plan to ensure that Mountain Ridge continues to be in the conversation as one of the country's best-known secrets.
About
Designer
Donald J. Ross, ASGCA/(R) Ron Prichard
Awards
Best in State: Ranked Top 10 in New Jersey in 2001 & 2017-2018; Top 15 from 1987-1999, 2003-2007, & 2011-2014, & since 2019; Top 20 in 2009 & 2015-2016.
2023-'24 ranking: 12th.
Previous ranking: 11th.
Panelists
Ratings from our panel of 1,900 course-ranking panelists
100 GREATEST/BEST IN STATE SCORES
Reviews
1 / 5
Review
"Wonderful Donald Ross design that has finished up a renovation in recent years. Stunning clubhouse sits above the property with both 9's finishing below it. Great classical golf course that is very enjoyable."
Read More
2022
2 / 5
Review
"Resting high a top a ridge sits Clifford Wendehack's clubhouse, as you start both nine's heading downhill before finishing each nine with a dramatic rise back to this majestic clubhouse. This Donald Ross design features difficult green complexes with generous fairways. With the restoration work getting these complexes back to where Donald Ross originally created, it really stands out for a 1920s design. With stunning views and a challenging layout that captures every aspect of a golfers game, Mountain Ridge is severally underrated from an architectural standpoint and belongs in the discussion of those elites courses surrounding it in the New York / New Jersey area."
Read More
2022
3 / 5
Review
"Excellent private club that has recently been remodeled and remover 100's of trees. Play up and down hills, great bunkering and green complexes. Always rated very high in Metro NY area and play if you can get invitation."
Read More
2021
4 / 5
Review
"Very impressive presentation as a result of recent work by Ron Prichard. The removal of trees has opened up long vistas across the property, there is good airflow and the varied routing results in several different wind conditions, fescue and native areas provide a nice contrast to green turn, and the green sites are large and of grand scale. "
Read More
2021
5 / 5
Review
"Each of the green sites taken alone are very strong, they are large, have subtle rolls and humps to challenge chip shots and recoveries, they have many pinnable locations, and there is often one or even two chipping areas and run offs around the greens."
Read More
2021
Readers
Collection of reviews from our readers
There are no reader ratings yet
Reviews
There are no readers reviews yet. Be the first to write a review.