1 / 2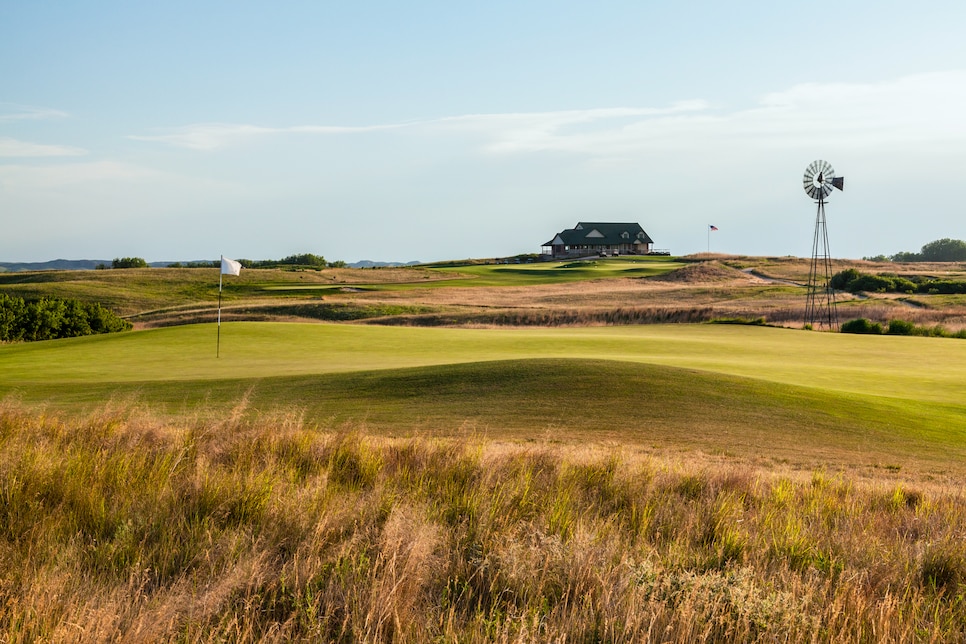 2 / 2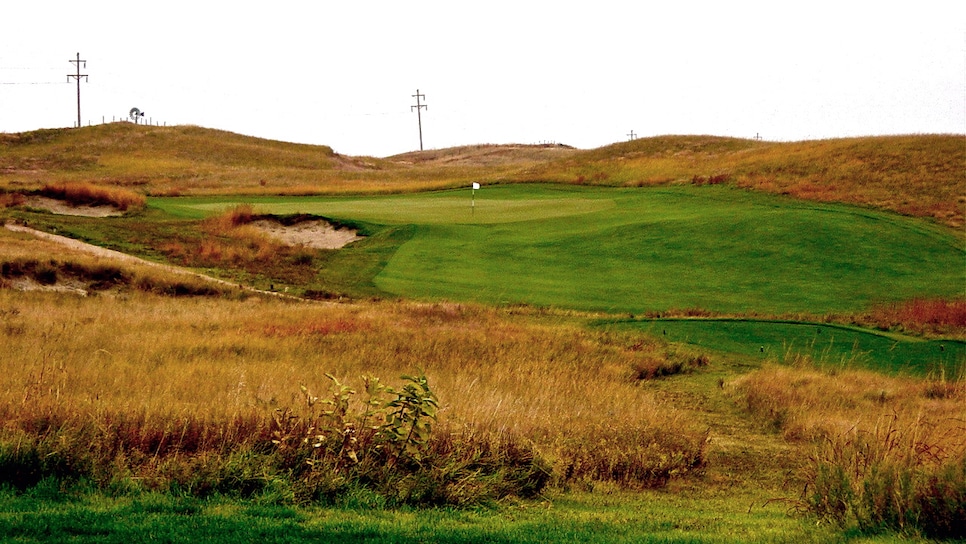 Overview
From Golf Digest Architecture Editor emeritus Ron Whitten:

Dan Proctor and Dave Axland have been quasi-legends in the business of golf course construction for over 30 years now, individually and collectively. They've worked on many of Coore & Crenshaw's prominent designs, including Sand Hills (Nebraska's premier layout, in the center of the state's vast sand hills) and Cabot Cliffs (Canada's premier layout these days). They even rated cameo appearances in Geoff Shackleford's 1998 novel, The Good Doctor Returns. And they were also a talented course design team in their spare time, routing and building quality low-budget courses in the Coore & Crenshaw style.

Their most prominent collaboration is Wild Horse in central Nebraska, a public "little brother" to Sand Hills, in slightly softer but still authentic sand hills, closer to civilization. Like at Sand Hills, Wild Horse is lay-of-the-land architecture routed without benefit of topographic maps, with natural-looking bunkers, native grass roughs and pitch-and-run shots galore. Total earth moved: 5,000 cubic yards. Total construction costs: a little less than $1 million. In my opinion, it's the best low-cost golf course in the nation.

I admit I'm showing provincialism here. I was born and raised in Nebraska, and I'm partial to her natural treasures, of which Wild Horse is certainly one. There are many other fine public courses in the Midwest that are even less expensive to play than this one, but none, I will argue, will give you quite as genuine a prairie links experience as Wild Horse.

That's due to the talents of Dan and Dave, who not only routed the course to pose every imaginable scheme, but hopped on bulldozers and shaped it themselves from a section of rolling sand dunes on a bluff overlooking the broad Platte River Valley. On several holes, your target off the tee is the tall grain elevator a few miles southeast in town.

Wild Horse is not quite a true masterpiece of minimalism. Dan and Dave had to accommodate 50 proposed housing lots around the perimeter of the course. And they routed all four par 3s and three of the four par 5s in different directions, an architectural ideal that poses varying wind situations, but leaves the impression that they didn't let nature fully dictate the design. So it's a masterpiece that's a few steps away from raw minimalism.

To help deal with winds, fairways are enormously wide, 80 yards at one point on the dogleg-left par-5 14th, and over 100 yards wide across the shared fairway of the second and third. The turf is fescue with some bluegrass, kept firm and fast, so straight drives seem to roll forever but wayward ones can scurry across those wide fairways and into the rough. The rough is all native grasses irrigated only by Mother Nature, so most times it's dry enough that you can usually spot a ball from 50 yards away in what looks like ankle-deep grass and extract it with a single swing.

Most of the greens are generous targets, too, and all are surrounded by wide swaths of fairway wrapped to one side or the other or completely around. You can bump and run to some spot on every green, but if you miss one left or right, even badly, you'll likely still have the option of pitching or putting.

What really makes the course are its 68 bunkers, cunningly placed to require challenge or avoidance. The bunkers are deep, have gnarly edges and powdery sand. If you hit one, quite often you'll simply aim toward the nearest point of escape. The Wild Horse bunkers are akin to those at Sand Hills Golf Club, although smaller in scale and more manmade, but nonetheless appearing more like eroded pits than formal bunkers. It's a style several designers have adopting in recent years, some no doubt inspired by Nebraska courses. I call them sand hill bunkers.

Forgiveness is a major virtue of Wild Horse. Which is why I think the stronger the wind, the better the game on this course. Personally, I found it invigorating, punching a 7-iron along the ground into the flag from a distance where I'd normally try a high sand wedge shot.

Next time I'm in my native state, I'm headed to Gothenburg for another round of really fun golf. Wild horses couldn't keep me away.
About
Designer
Dan Proctor/Dave Axland
Awards
100 Greatest Public: Ranked since 2015.
Highest ranking: 68th, 2019-'20.
Previous ranking: 71st.
2023-'24 ranking: 79th.
Best in State: Ranked inside the top 10 since 2011. Ranked 6th 2019-'22.
2023-'24 ranking: 8th.
Panelists
Ratings from our panel of 1,900 course-ranking panelists
100 GREATEST/BEST IN STATE SCORES
Reviews
1 / 2
Review
"One of the most fun courses I've played. Excellent conditions and good value."
Read More
2021
2 / 2
Review
"This is not Sand Hills but this public course will not disappoint. It plays fast and firm and with the perennial wind requires good shot making."
Read More
2018
Readers
Collection of reviews from our readers
There are no reader ratings yet
Reviews
There are no readers reviews yet. Be the first to write a review.