1 / 2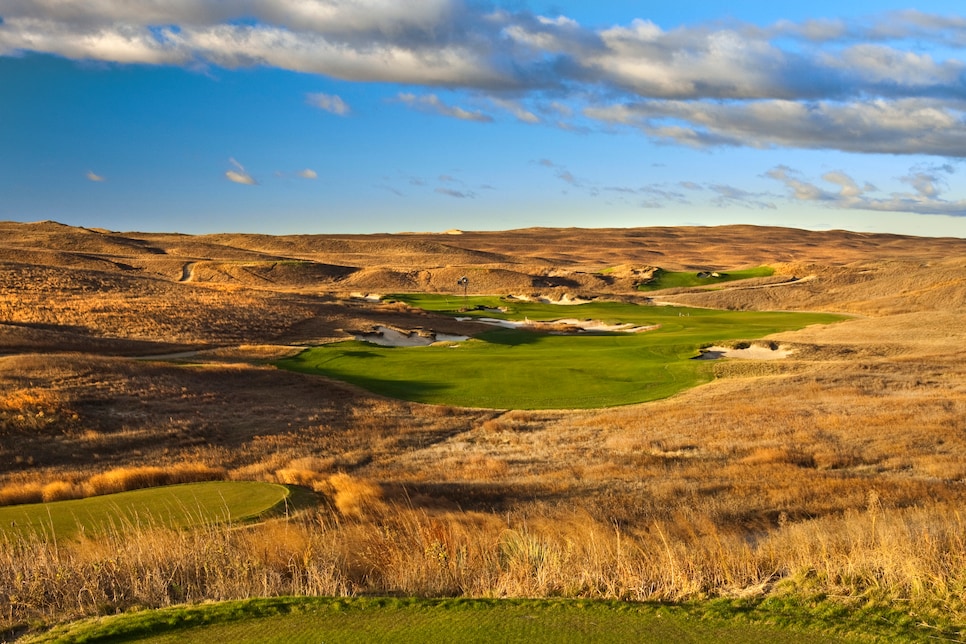 2 / 2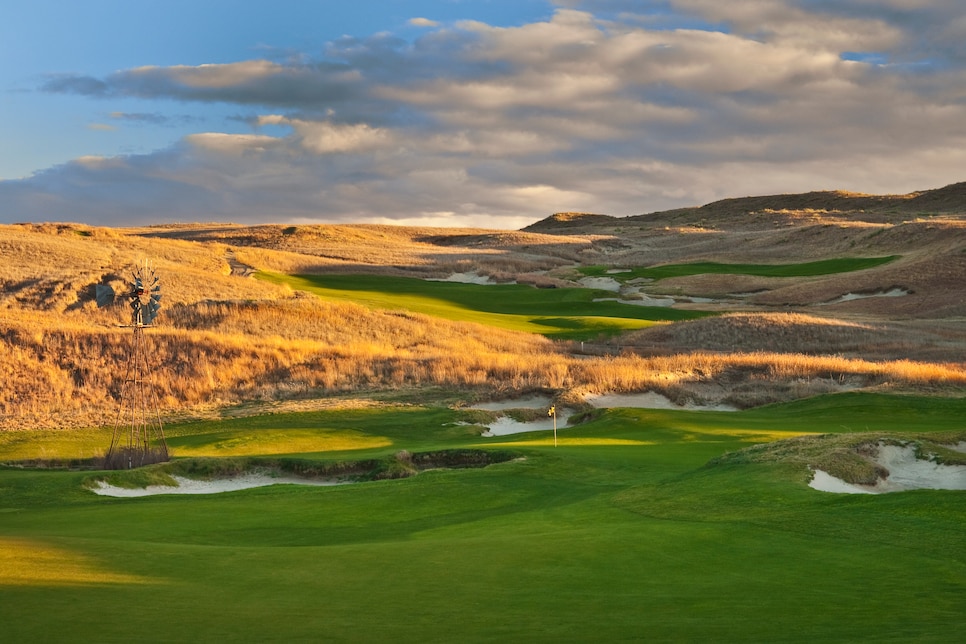 Overview
Dismal River, named for the eponymous body of water that flows through the rural Nebraska site, was created in the early 2000s as a slightly more upscale alternative to Sand Hills, at least amenity-wise. Located just a few miles from its inspiration, a course perennially ranked among the top ten on America's 100 Greatest Courses, Dismal River struggled to live up to its lofty goals and has changed ownership and operators several times. The White Course (a second course, the Red, was added in 2013) rolls across landforms similar to Sand Hills but are often more extreme and abrupt. When Jack Nicklaus was guiding his team through construction, he never went to examine what made the neighbor course so admired, and parts of the White lack the grace and naturalness of Sand Hills. The ground could have benefitted from a little more cutting and shaping, and in fact work was later done to soften and modify several holes. That's not to say there aren't stretches of great golf and powerfully emontional moments looking across the endless horisons of heaving grass dunes. The par-5 fourth plowing through a low valley adjacent to a broad sand blow out stands apart, as does the dogleg left seventh that climbs toward a natural greensite. Big hitters can try to drivee the blind green over the top of a dune at the par-4 eighth, and the 11th, 14th and 15th all have turbulent greens partially hidden by bunkers and sand hill brows.
Awards
Second 100 Greatest: Ranked 199th, 2013-'14.
Best in State: Ranked fifth, 2015-'22.
Current ranking: Seventh.
Panelists
Ratings from our panel of 1,900 course-ranking panelists
100 GREATEST/BEST IN STATE SCORES
Reviews
1 / 5
Review
"Tougher than the Doak course. Interesting holes and routing."
Read More
2021
2 / 5
Review
"My wife liked this course more than I did. Nicklaus has made some changes to the course since it opened and it helped make it more playable and fun. Dismal River is a great place to stay for a few days."
Read More
2021
3 / 5
Review
"Some outstanding and fun holes at the beginning and end. Some of the holes in the middle of the round are strange."
Read More
2018
4 / 5
Review
"Starts off great and ends well, but some real stinkers in between. Doesn't seem like a Nicklaus course."
Read More
2018
5 / 5
Review
"Wild property! Different wind directions in the same day. When it's 20km winds the course is the most difficult I've played. Can't wait to play it again!"
Read More
2018
Readers
Collection of reviews from our readers
There are no reader ratings yet
Reviews
There are no readers reviews yet. Be the first to write a review.