1 / 6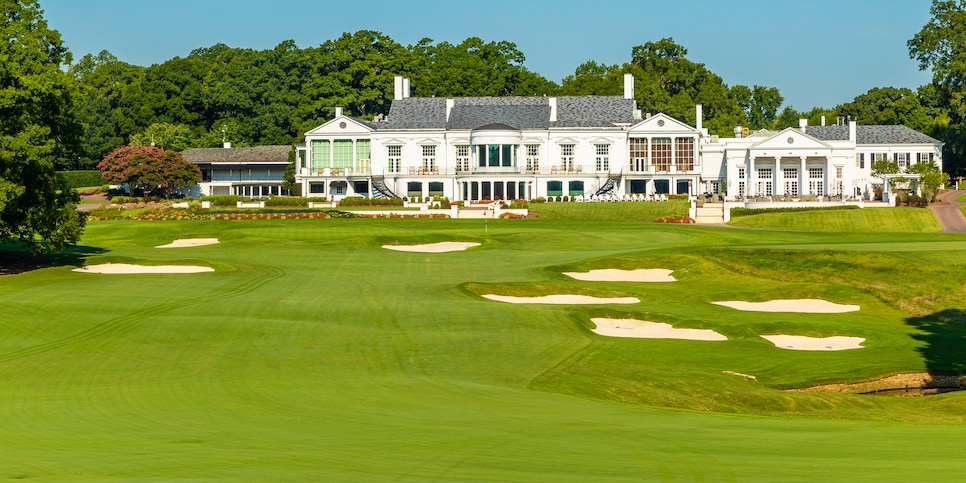 2 / 6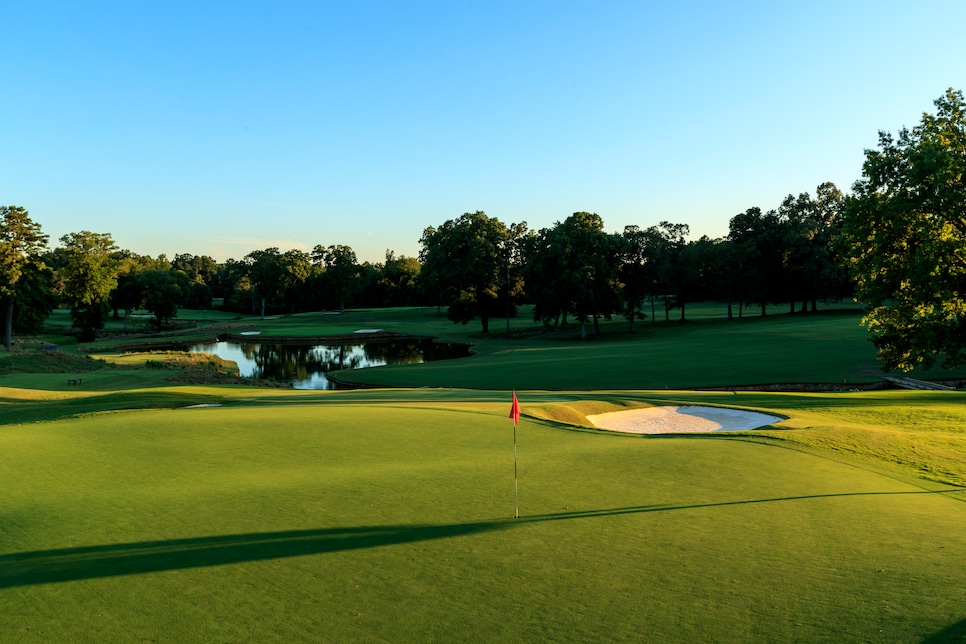 3 / 6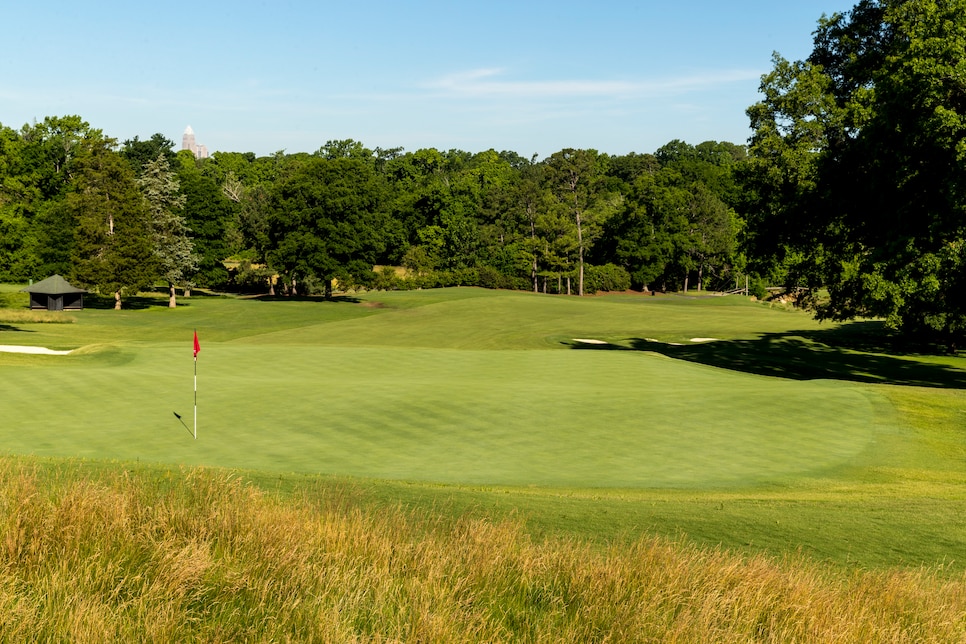 4 / 6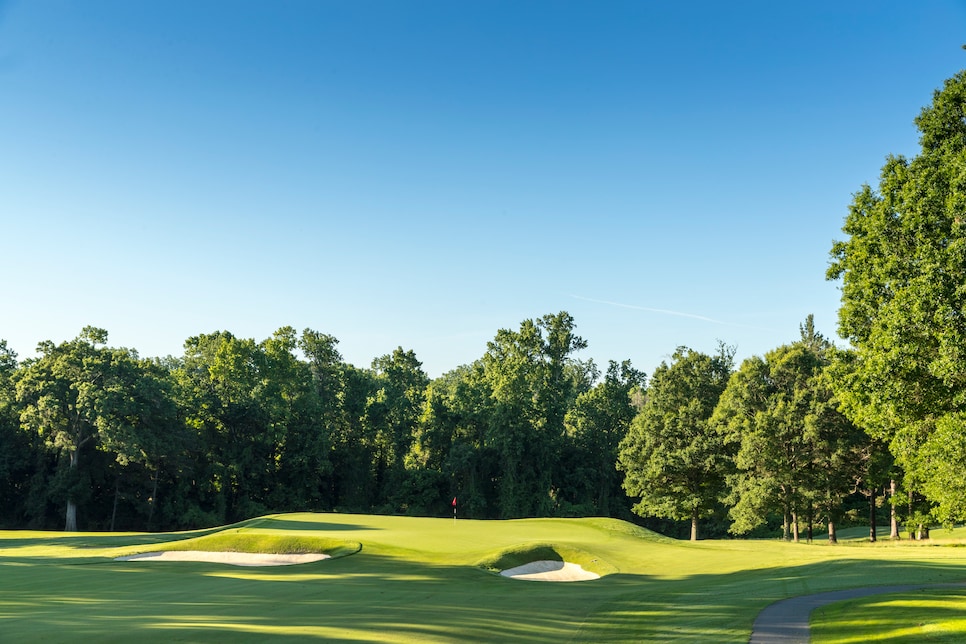 5 / 6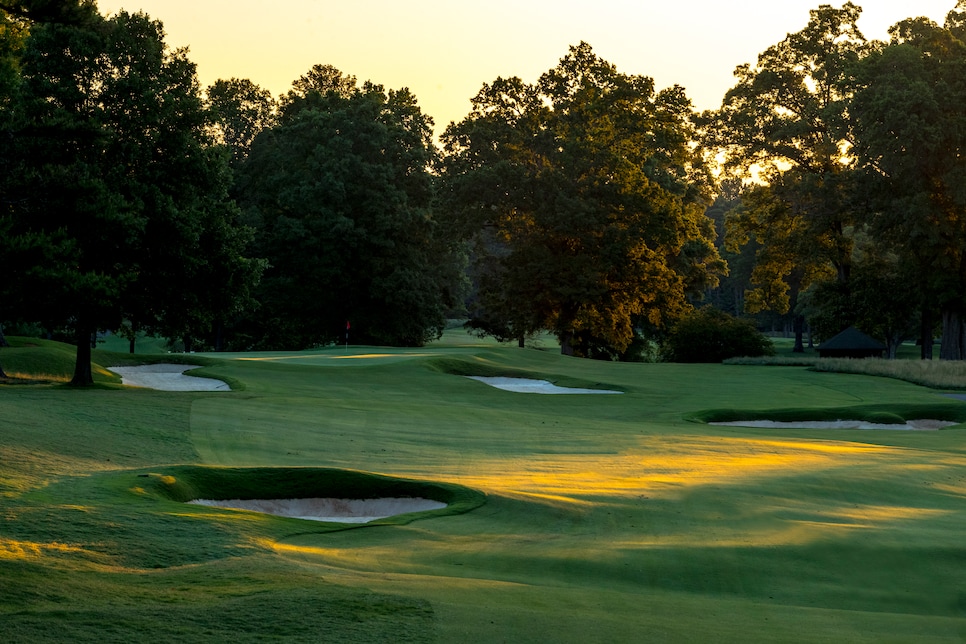 6 / 6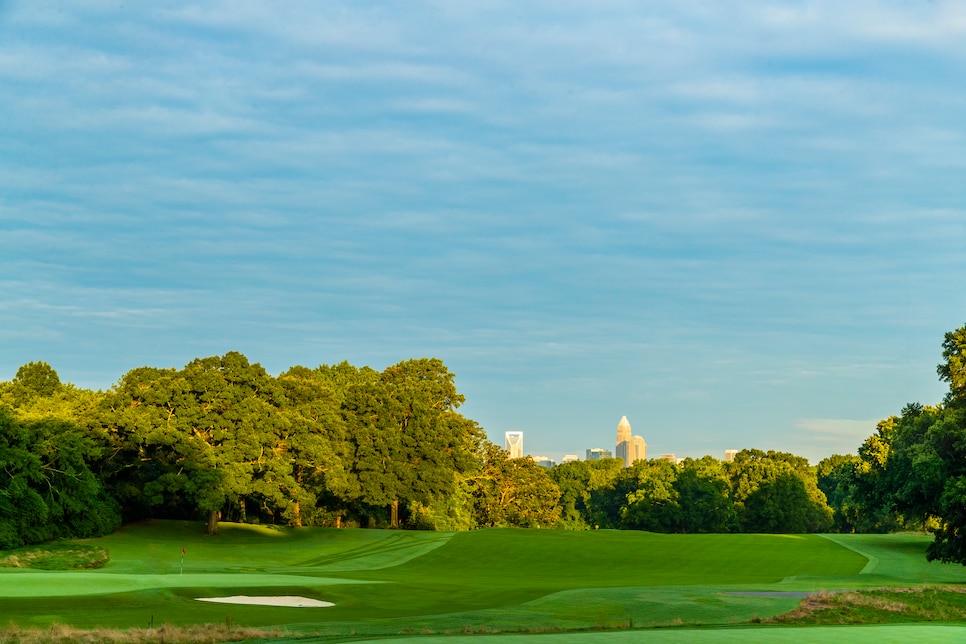 Overview
There was never a dispute about the Donald Ross pedigree of Charlotte Country Club. Ross expanded its original nine-hole course in 1915, remodeled it while adding grass greens in 1925 and further tinkered with it in the 1940s. But in the 1960s, Robert Trent Jones rearranged holes to create a practice range and redesigned the others. Still, it was until 2007 that the club felt it should restore its Ross design. But Ross-expert Ron Prichard convinced them it wasn't smart to simply replicate holes from a 70-year-old aerial photograph, because golf technology has changed. Prichard rebuilt all greens and bunkers in the style of Ross, but improvised the green contours based on what he's observed at other Ross layouts. He also installed SubAir cooling systems beneath the greens, one example of how times have certainly changed since Ross' day.
About
Designer
Donald J. Ross, ASGCA
Awards
Second 100 Greatest: Ranked since 2013. Highest ranking:.
2023-'24 ranking: 195th.
Previous ranking: 172nd.
Highest ranking: 140th, 2013-2014.
100 Greatest: Ranked from 1985-1992
Highest Ranking: 65th, 1985-1986.
Best in State: Ranked Top 5 in North Carolina from 1977-1991 & in 2003; Top 10 from 1993-1997, 2001, & since 2011; Top 15 in 1999 & 2005; Top 25 from 2007-2009.
Current Ranking: 10th.
Panelists
Ratings from our panel of 1,900 course-ranking panelists
100 GREATEST/BEST IN STATE SCORES
Reviews
1 / 13
Review
"Ron Prichard did an amazing job making this Donald Ross track just pop. It is full of excellent holes and phenomenal green sites, fantastic terrain—more uphill approaches than downhill ones and it oozes with ambience."
Read More
2021
2 / 13
Review
"Extensive removal of trees but the many, many 100 year oaks that remain are magnificent landmark trees. Charlotte C.C. is a beautiful property with great tree management that left tree lined fairways with plenty of room for airflow and recovery while still keeping trees in play on offline shots."
Read More
2020
3 / 13
Review
"I think Brookside in Canton, Ohio, and Aronimink outside of Philadelphia are very similar and, of the three, think this is the stronger course. The green complexes are better, and approach shots are more challenging."
Read More
2020
4 / 13
Review
"The best holes are the longer holes and the finisher is outstanding. The beauty of Charlotte is that they have a long and challenging golf course with a large practice facility on 125 acres, which is amazing."
Read More
2022
5 / 13
Review
"Beautiful Ross course, excellent condition, well maintained."
Read More
2022
6 / 13
Review
"Diverse set of Ross green complexes that provide challenge and strategy start to finish. Stern test from the championship tees. Very long and difficult finishing hole that plays as a downhill dogleg right to a large green framed by the clubhouse. The par 3's provide 3 very different and challenging holes to the player. Quirky in that there are only two par 5's and three par 3's. One of the only courses in the area with bent grass greens. Bunkering frames the Ross green complexes more than most other Ross courses this panelist has played."
Read More
2022
7 / 13
Review
"Great old Donald Ross course."
Read More
2021
8 / 13
Review
"The Charlotte Country Club is a short drive from the city center in uptown Charlotte , however you feel completely removed from urban life while on property. The golf course is routed among a small valley, with a stream bisecting the property, creating several carry shots as you traverse out and back the landscape. The par 4, fourth hole is a challenging test early in the round. The tee shot is allowed plenty of width, but a drive that stays close to the fairway bunker on the left, gives the best angle to approach the rolling green that is reminiscent of breaking ocean waves. The fairway has similar undulations making an uneven stance an almost certainty. This hole is followed by two great risk and reward short holes. The 5th doglegs left up the hill, with the inner part of the dogleg being well protected by several fairway bunkers. The 6th hole offers a downhill tee shot, with a stream crossing near the landing area on the right half of the fairway. If you can hit the tee shot down the left and beyond the creek bed, it opens up the approach shot to help avoid the deep green side bunkers on the right. This is a fantastic varied stretch of golf holes."
Read More
2021
9 / 13
Review
"A lovely Ross routing using the hills and creek to great effect. The greens recaptured by Ron Pritchard have so many unique pin positions that will create different challenges every time you play. And the end of 18 I wanted to keep going and try again. It's not all perfect as there is a little bit of a repetition with the sheer amount of straight, similar looking par 4s. This is a very affluent club. You are quite separated from the society just footsteps outside the gates. The elephant in the room which did hang over me after playing."
Read More
2021
10 / 13
Review
"Absolutely play this course if you can and/or are invited to. This is one of the country's great urban, parkland golf courses. Very special place."
Read More
2019
11 / 13
Review
"Fantastic Donald Ross course that can stretch to 7300 yards. Great layout with good variety of shot choices and green complexes. Staff was very accommodating. Play it if you can."
Read More
2019
12 / 13
Review
"This is one terrific golf course. It has recently been renovated. The green complexes are excellent and the clubhouse makes you want to stay forever."
Read More
2019
13 / 13
Review
"Well designed course that is fair,fun to play , close to downtown Charlotte but you wouldn't know it once on the course. One of my favorite courses I have rated for Golf Digest."
Read More
2018
Readers
Collection of reviews from our readers
There are no reader ratings yet
Reviews
There are no readers reviews yet. Be the first to write a review.