1 / 2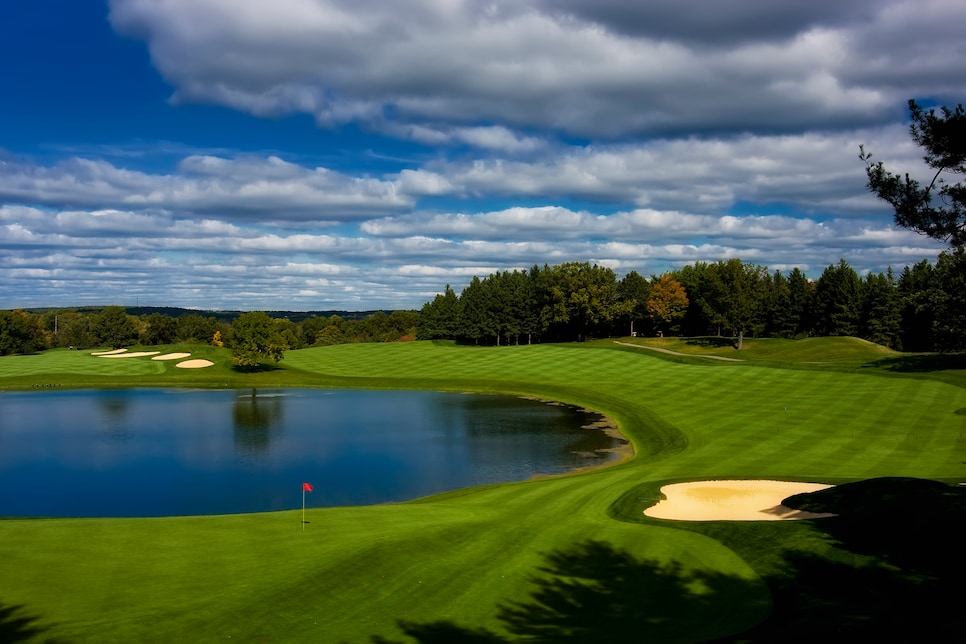 2 / 2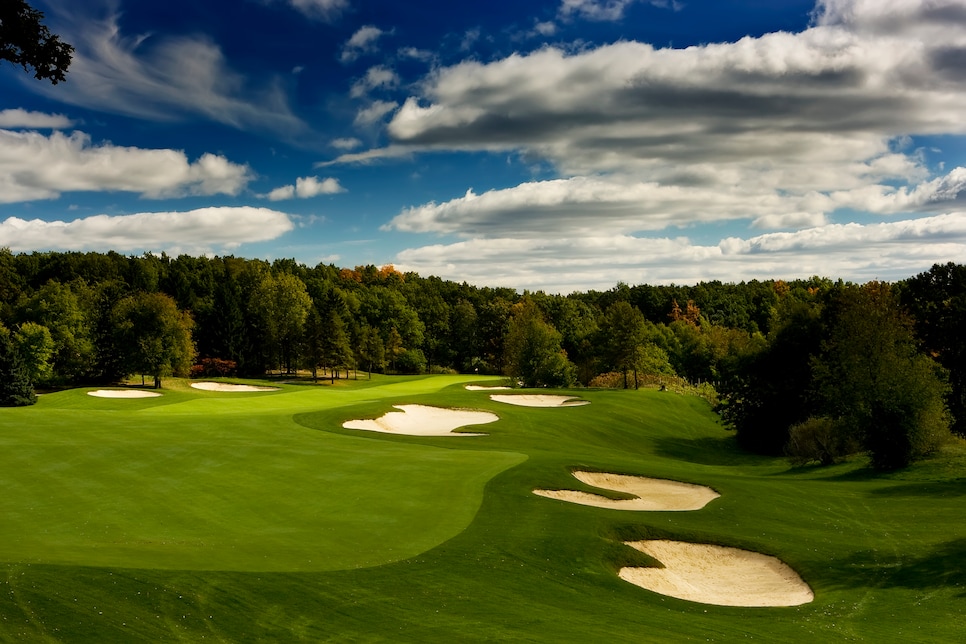 Overview
Shepherd's Hollow is a 27-hole public facility that has a northern Michigan feel despite being less than an hour outside Detroit. The course feels grand in scale, with elevation changes, wide fairways and large greens framed by towering trees. The second and third nines were ranked on our 100 Greatest Public list for eight years from 2003-2010.
Awards
100 Greatest Public: Ranked from 2003-'10. Highest ranking: No. 37, 2007-'08. The second and third nines were used for this ranking.
Best in State: Ranked inside the top 15, 2003-'09. Ranked 30th, 2021-'22.
Panelists
Ratings from our panel of 1,900 course-ranking panelists
100 GREATEST/BEST IN STATE SCORES
Reviews
1 / 5
Review
"A hidden gem on a huge property enjoying the best of nature so close to the city. A lot of interesting holes on the three nines and a great clubhouse."
Read More
2022
2 / 5
Review
"Shepherd's Hollow (played First and Second nines) is a collection of holes that uses its interesting topography to create variety. A woodland course, with a lot of elevation change, compares to designs further north in Michigan. These changes challenge the player to make proper club selection, while also, needing to execute strategic ball flight and height to hold its greens."
Read More
2021
3 / 5
Review
"An enjoyable upscale public course."
Read More
2021
4 / 5
Review
"I added this course to my trip after a rain out for the Loop in Roscommon. I made a reservation online and just paid the normal fee. I played the First and Second nines. The course is in good shape but doesn't have firm fairways. The greens are firm and roll well. The first hole starts you out with a big par 4 that is the most difficult hole on the front nine. Multiple par 5s are reachable and the course is a fun layout with significant elevation and green movements. I would play again if in the area."
Read More
2021
5 / 5
Review
"A beautiful course that sits on a Capuchin retreat property ... Very popular with gorgeous elevations, for southern Michigan. Good design and fun to play."
Read More
2019
Readers
Collection of reviews from our readers
There are no reader ratings yet
Reviews
There are no readers reviews yet. Be the first to write a review.