1 / 1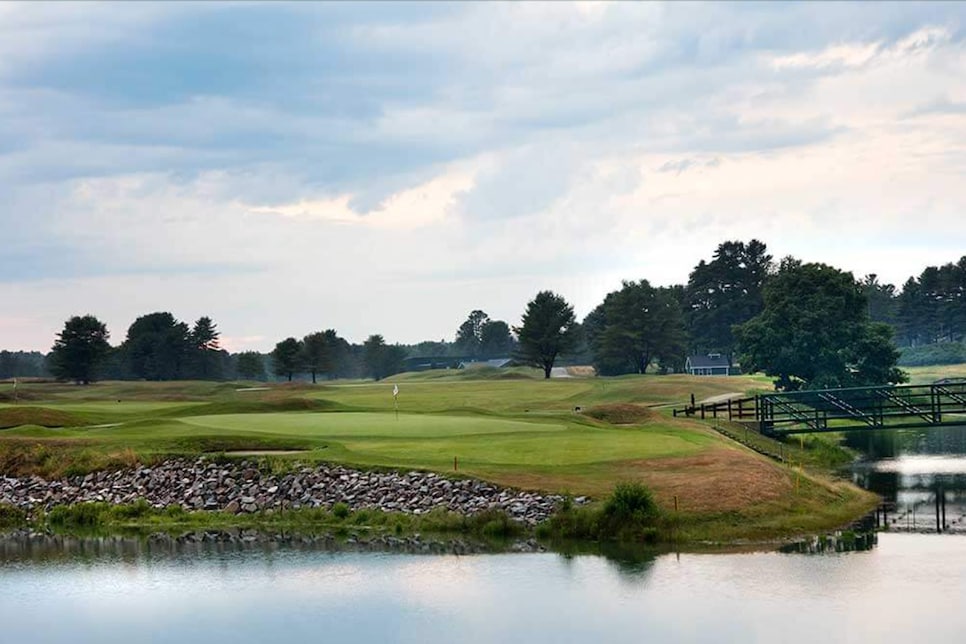 Overview
Despite a length of just 5,859 yards long, Cape Arundel packs plenty of punch to both challenge and engage golfers of all skill levels. Designed by Walter Travis in 1921, Cape Arundel is at its best around the greens. The green complexes are small, yet undulating and provide plenty of opportunities to putt off them. Golfers must be precise with their wedges in order to have an opportunity to get close to the flag. The pin locations dictate the strategy from the tee as different pins may demand different strategies meaning the course doesn't play the same from one day to the next. Low-handicappers who are looking to score are not granted the luxury of hitting driver on every hole as they must think their way around the golf course. While many courses that were built in the Golden Age of course design have been forced to become bigger and longer to adapt to the modern game, Cape Arundel has stayed true to itself and has remained one of the most unique and enjoyable courses in golf.
Awards
Best in State: Ranked second, 2021-'22.
Current ranking: First.
Panelists
Ratings from our panel of 1,900 course-ranking panelists
100 GREATEST/BEST IN STATE SCORES
Reviews
1 / 8
Review
"A semi-private Walter Travis design on the Maine shoreline, Cape Arundel is well-known for being the Bush's course. It is among the best courses in Maine and features a wonderful set of greens in a beautiful setting, with rivers running throughout. This is a very fun par 69 course for all players, tipping out at just 5900 yards from the back tees."
Read More
2022
2 / 8
Review
"Cape Arundel is a time capsule of what golf was probably like in the early parts of the previous century. The property is small and compressed, leading to modern equipment making a lot of the challenge of this course obsolete. But players could make a case study of the green complexes and make it worth the trip alone. They are bold and unique, and having slightly slower green speeds allows for very fun pin locations to vary the play."
Read More
2021
3 / 8
Review
"Great old school club. Worth every effort to play!"
Read More
2021
4 / 8
Review
"If you're looking for a classic, this is it. Perhaps the best set of greens in the northeast. Despite the lack of length, a good test of golf with a million ways to shot-make around the greens. Charm and character off the charts, and you just might meet a US President on any given day."
Read More
2018
5 / 8
Review
"The best under 6000 yard golf course in the country. Amazing Walter Travis greens."
Read More
2018
6 / 8
Review
"Good enough for the Bush family. Scenic course near Southern coast of Maine"
Read More
2018
7 / 8
Review
"The layout has been essentially unmodified since opening over 100 years ago. A unique golfing experiece that you shouldn't pass up if you are in the area."
Read More
2018
8 / 8
Review
"Don't be fooled by the yardage, this place is legit! A cool old course with great history and fun shots."
Read More
2018
Readers
Collection of reviews from our readers
There are no reader ratings yet
Reviews
There are no readers reviews yet. Be the first to write a review.