1 / 14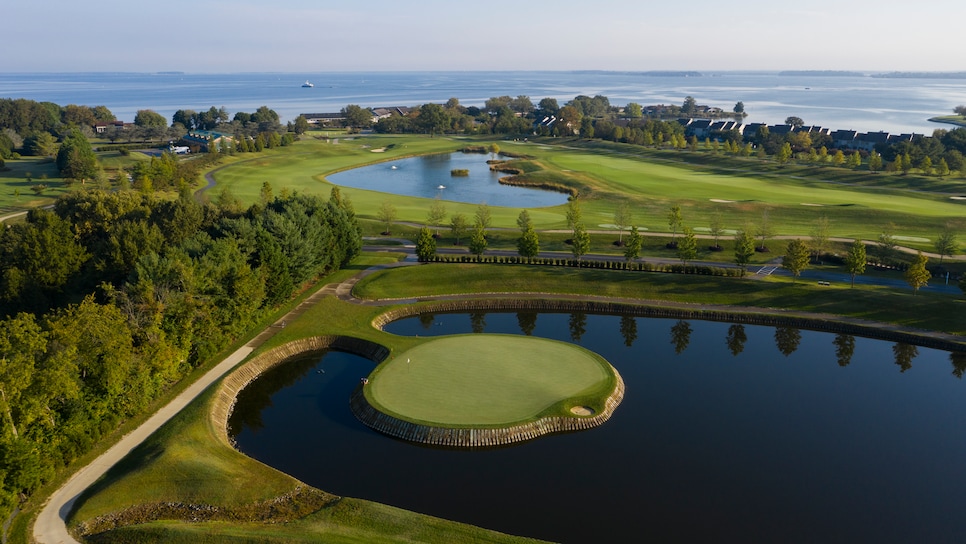 2 / 14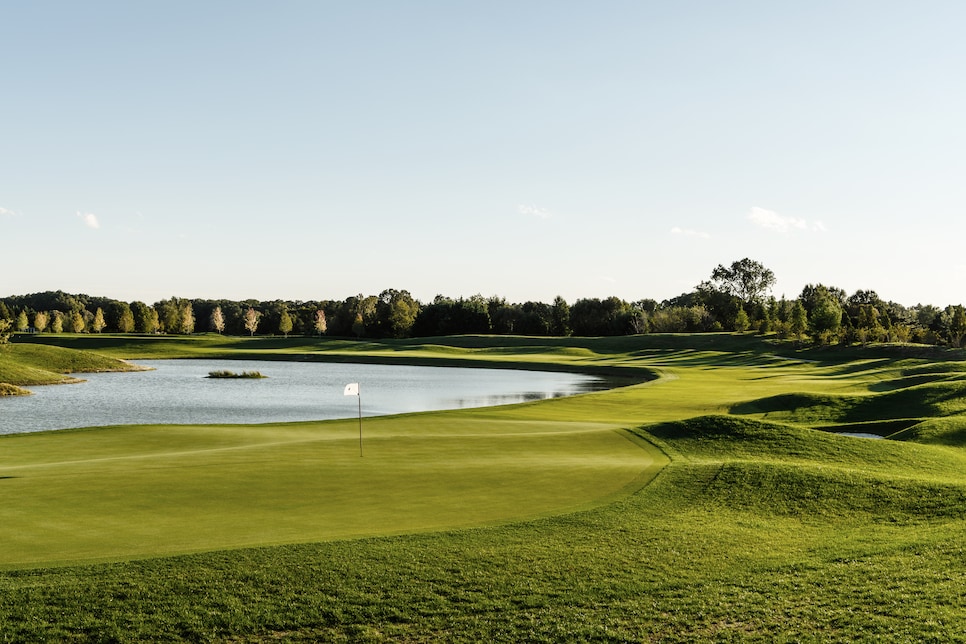 3 / 14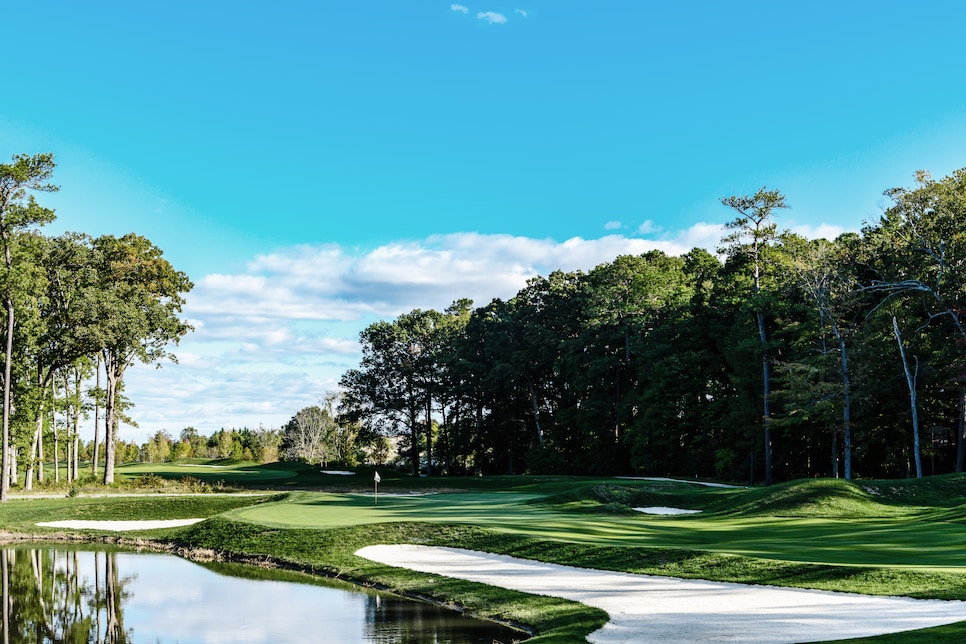 4 / 14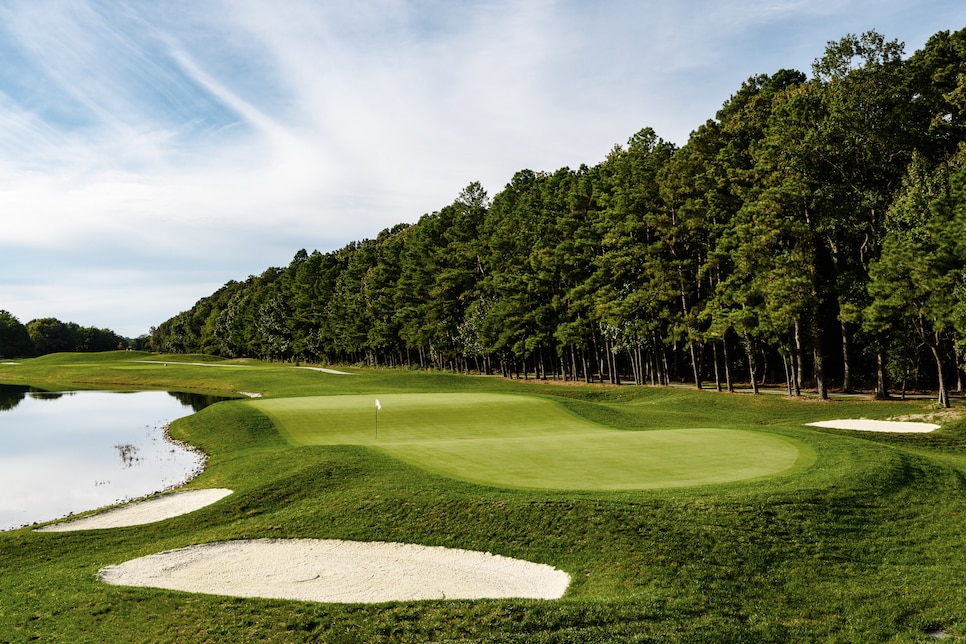 5 / 14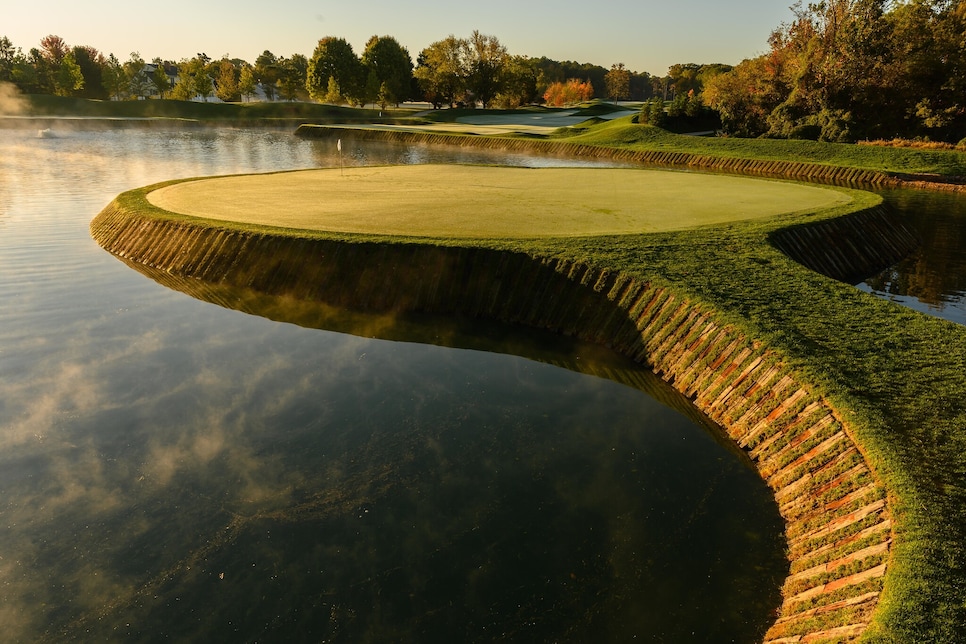 6 / 14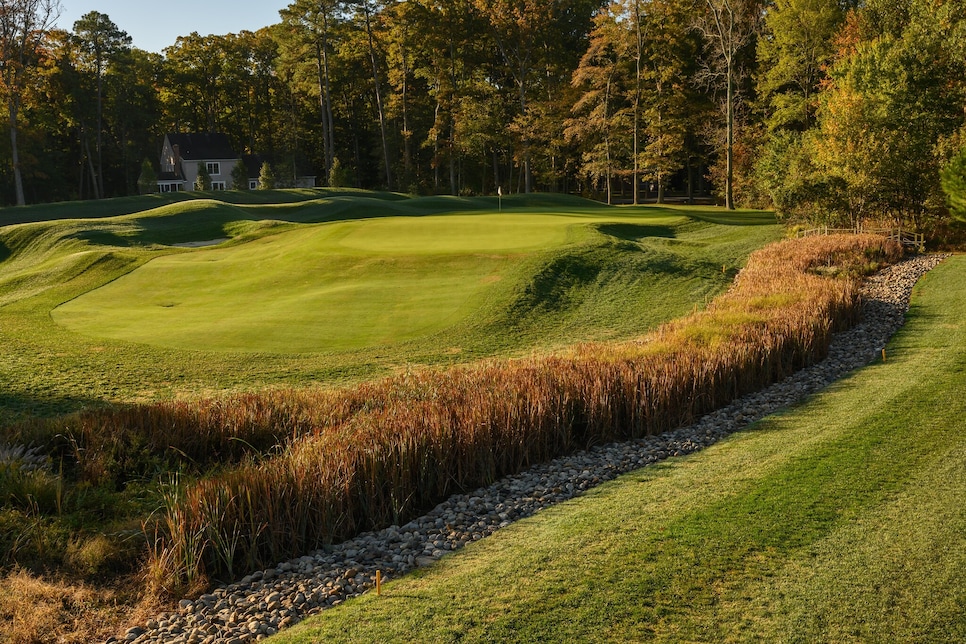 7 / 14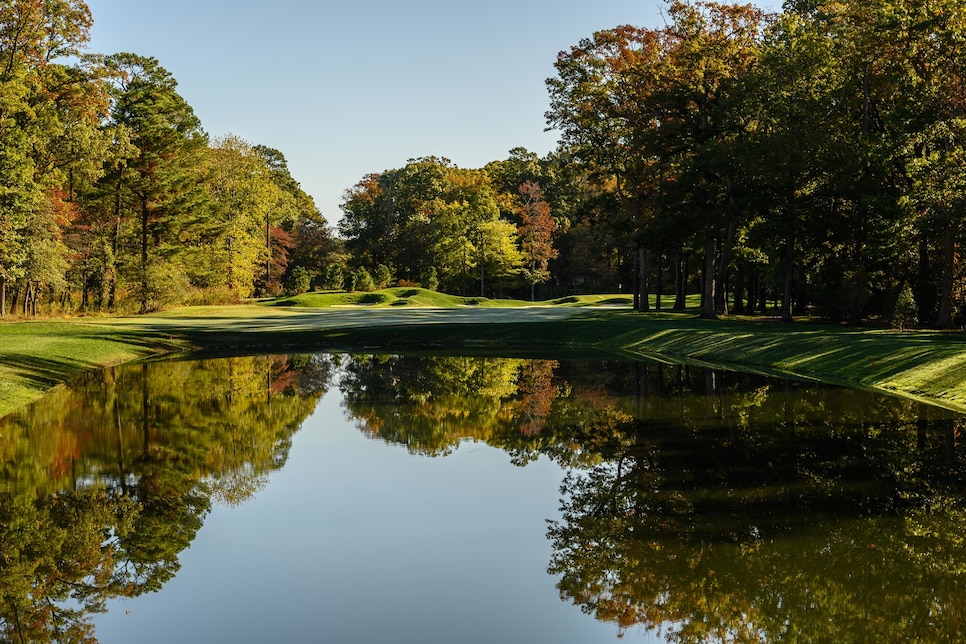 8 / 14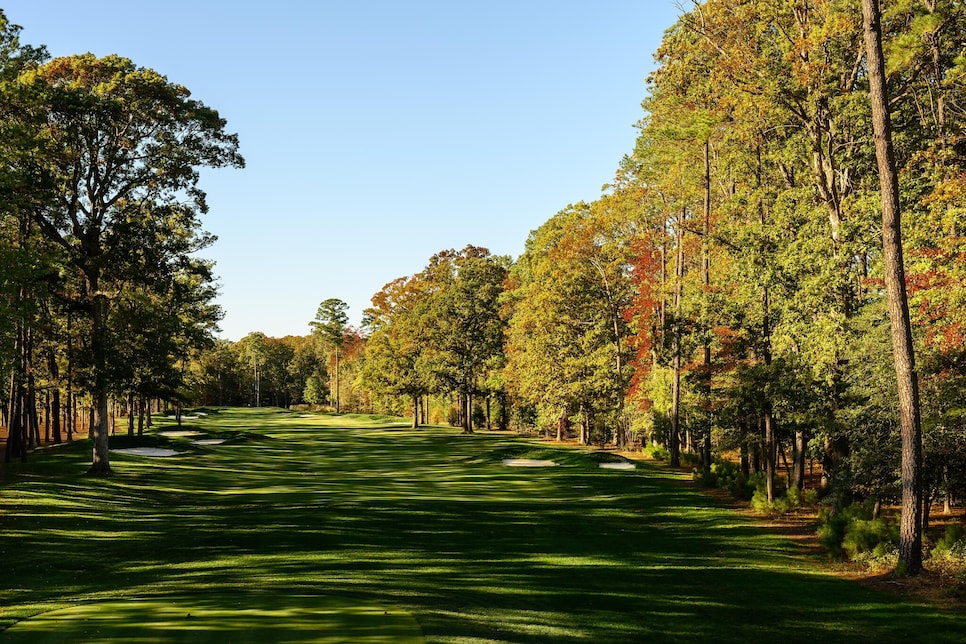 9 / 14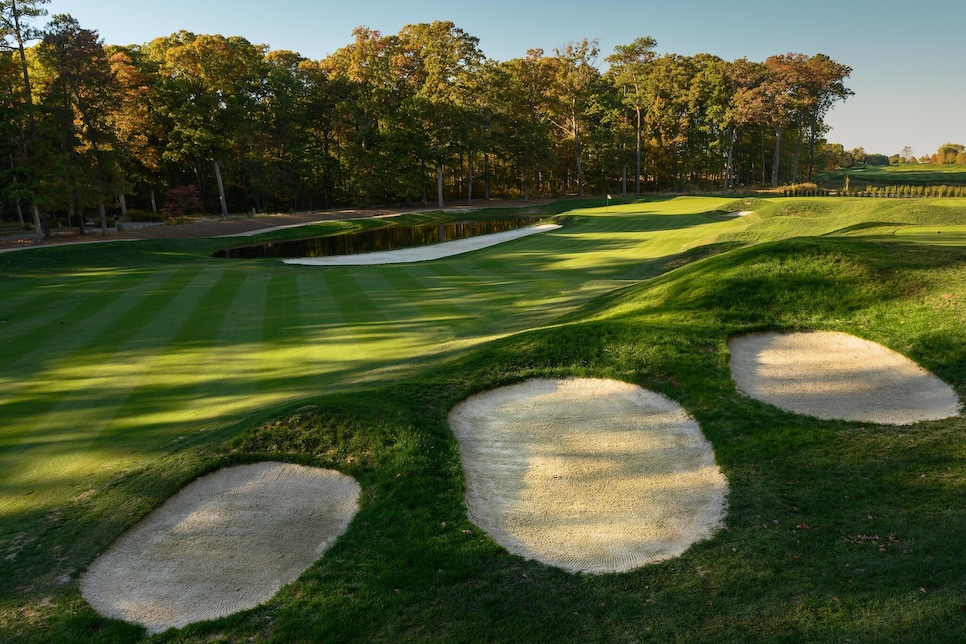 10 / 14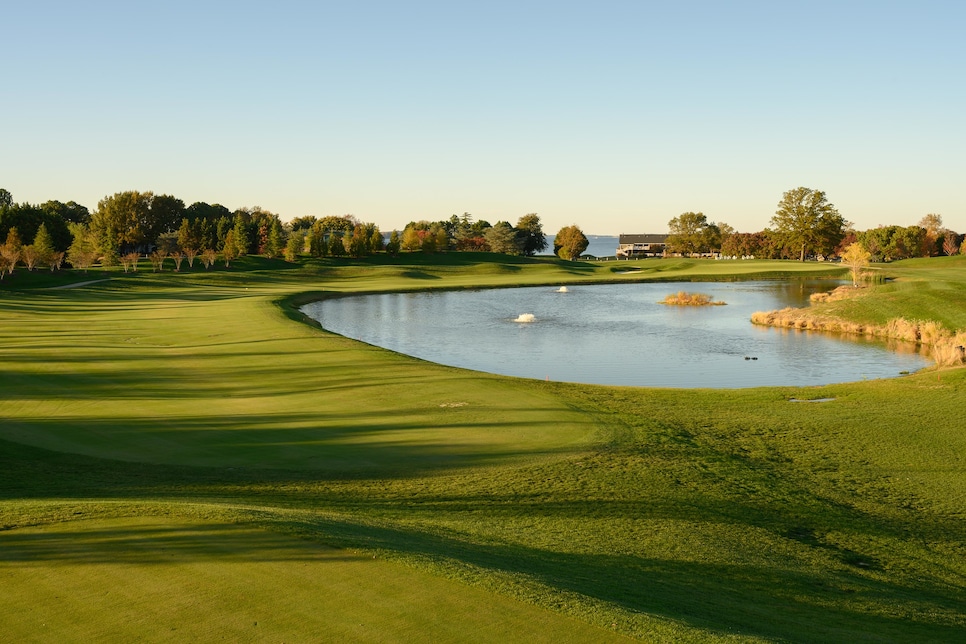 11 / 14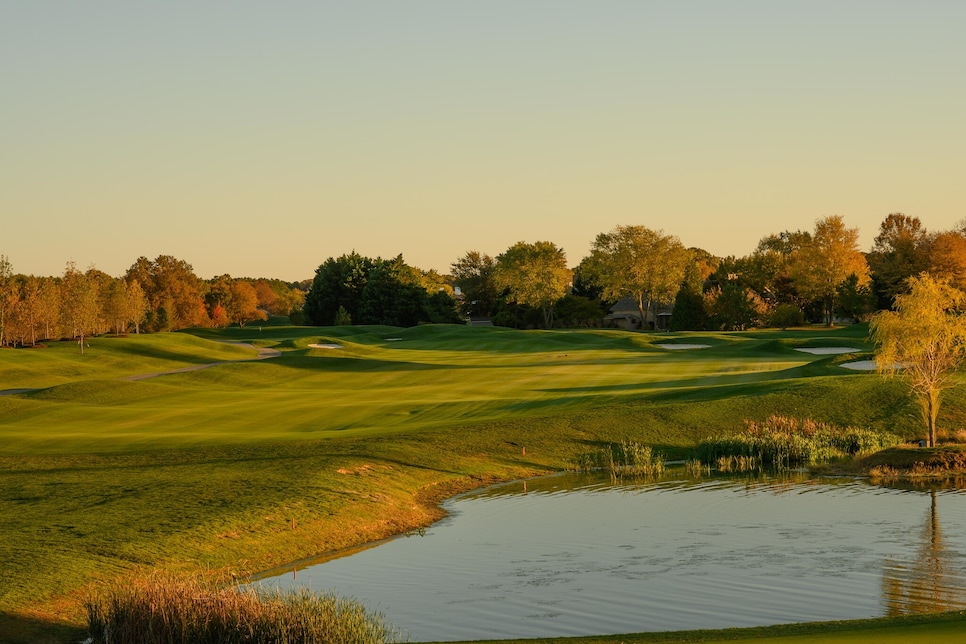 12 / 14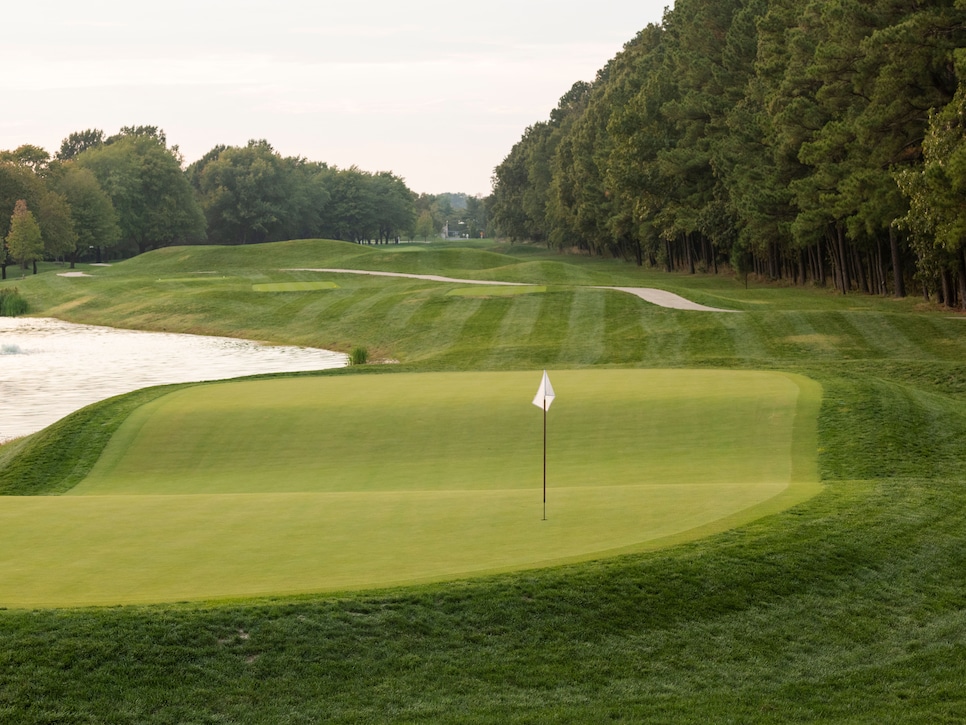 13 / 14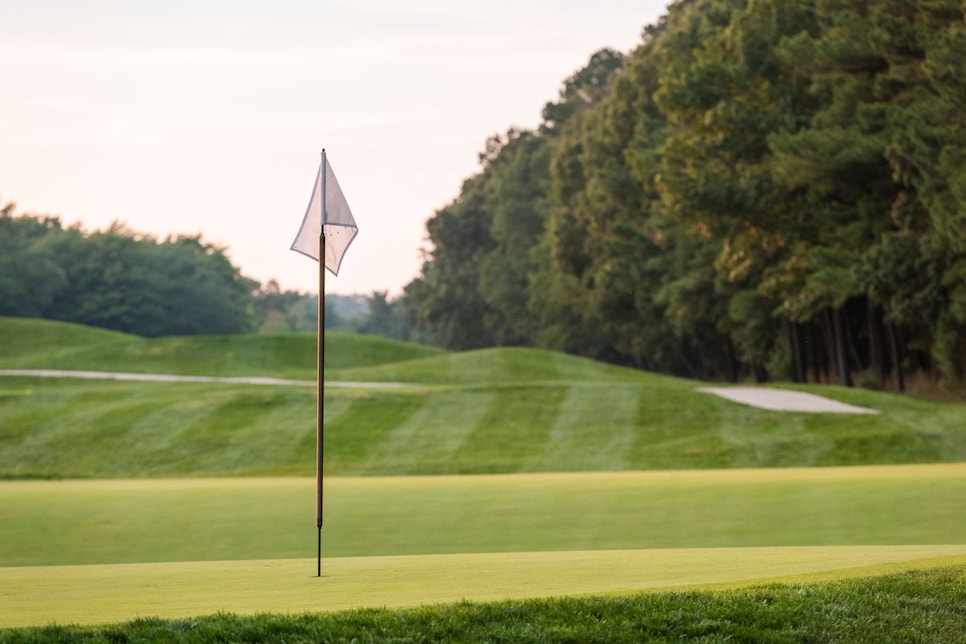 14 / 14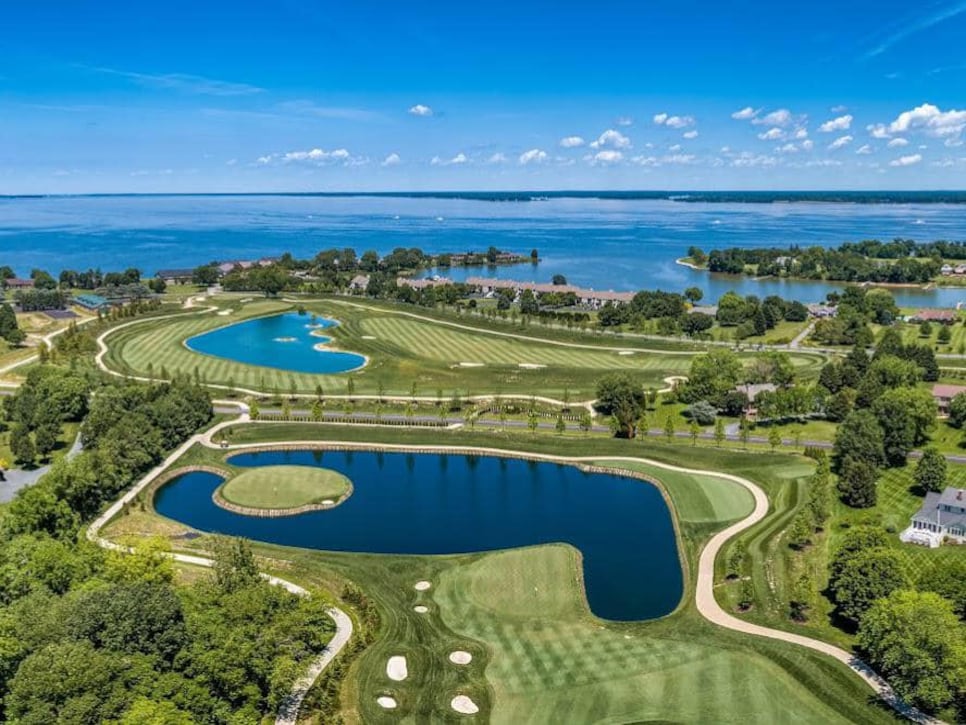 Overview
From Golf Digest Architecture Emeritus Ron Whitten:


In 2015, when Pete Dye started work on Links at Perry Cabin, he had no idea that soon after his approval of the contours of its last green, he'd be forced into involuntary retirement by the cruelest aspect of the aging process, the dissipation of one's memory. His fans should know that the 93-year-old Hall of Famer remains creative to the end.
Though he has routed 18s in northern Florida and Indiana that others are now building, this is his final full design, from start to finish. It opened last year and is accessible to guests of The Inn at Perry Cabin in St. Michaels, Md., about an hour outside Annapolis.
Assisted by his younger son, P.B., Pete transformed a low-profile 1971 collaboration with brother Roy, replacing it with a far more dynamic creation.
Though it's not meant to be the "best of Dye," there's no mistaking its inspirations. The diagonal fourth green—with its right half racing downhill and to the right—brings to mind Pete's 13th at Crooked Stick.
RELATED: Pete Dye's final chapter
The par-5 14th, its elevated fairway curving around a long strip bunker against a lagoon, resembles the fifth at Whistling Straits.
The island-green, par-3 17th is a mirror image of Pete's 17th at TPC Sawgrass, but with a larger green and a comforting ring of rough around the collar.
Two holes are particularly engaging curtain calls. The par-3 seventh features a Biarritz green, and though it was added at the request of owner Richard Cohen, it's fitting that a Dye course finally contains a replica of the most iconic C.B. Macdonald and Seth Raynor convention, given how much Dye admires their architecture.
And the 487-yard 18th, a C-shape par 4 around an enormous lake, looks much like the Waterloo 13th at The Dunes Golf & Beach Club in Myrtle Beach, a Robert Trent Jones design. When Pete started his career, he said he'd do the opposite of whatever Trent Jones was doing, just to set himself apart. Can it be that Pete Dye's final golf hole is a tribute to Old Man Jones?
Awards
Best in State: Not previously ranked.
Panelists
Ratings from our panel of 1,900 course-ranking panelists
100 GREATEST/BEST IN STATE SCORES
Reviews
1 / 2
Review
"The last full design by legendary Pete Dye located in St Michael's Maryland. While this Dye design has no where near the bite of his famous layouts (Sawgrass, The Ocean Course, Oak Tree), you still know its a Dye design from his signature railroad ties, angling, hazards and even a 17th hole Island Green. He pays homage to CB McDonald and Mr Raynor with a Biarritz on the 7th. The topography of Maryland's eastern shore is a nice setting for this challenging yet fun layout that allows a variety of shot options throughout your round."
Read More
2022
2 / 2
Review
"Strong changes have been made to this Dye father-and-son collaboration, especially with the bunker enhancements and strategic water hazard contortions. The Conditioning and Aesthetics scores should continue to rise over the next 2-5 years as the landscape grows into these modifications. The distinction in green designs on par 3s includes replica features from the Pinehurst #2's turtleback, Yale's Biarritz and TPC Sawgrass' 17th island green."
Read More
2020
Readers
Collection of reviews from our readers
There are no reader ratings yet
Reviews
There are no readers reviews yet. Be the first to write a review.