1 / 8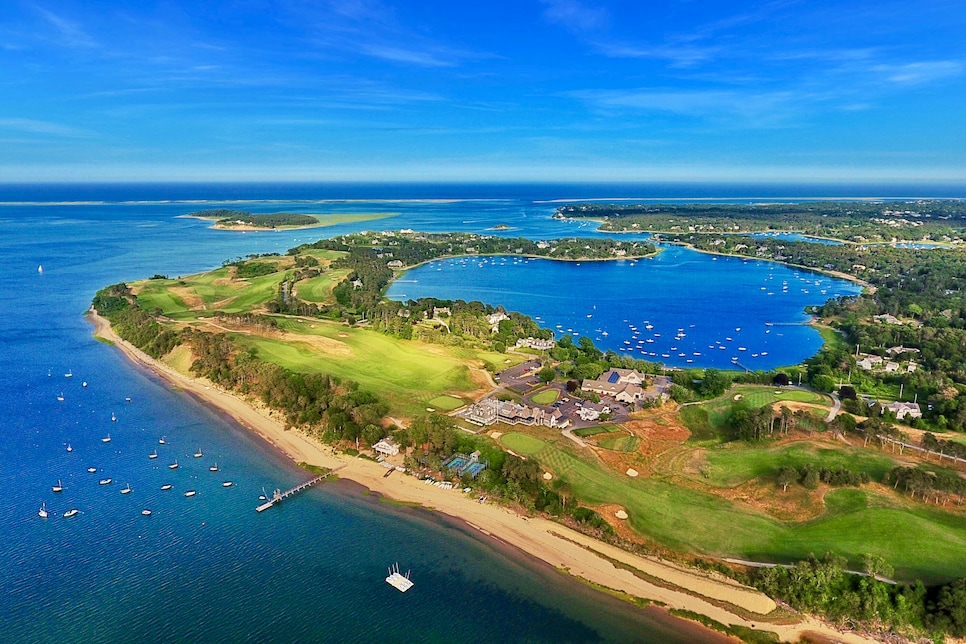 2 / 8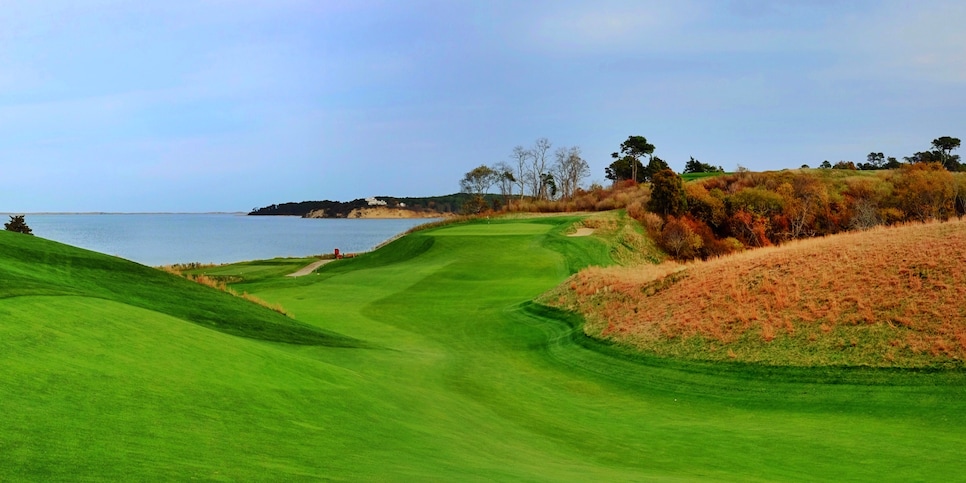 3 / 8

4 / 8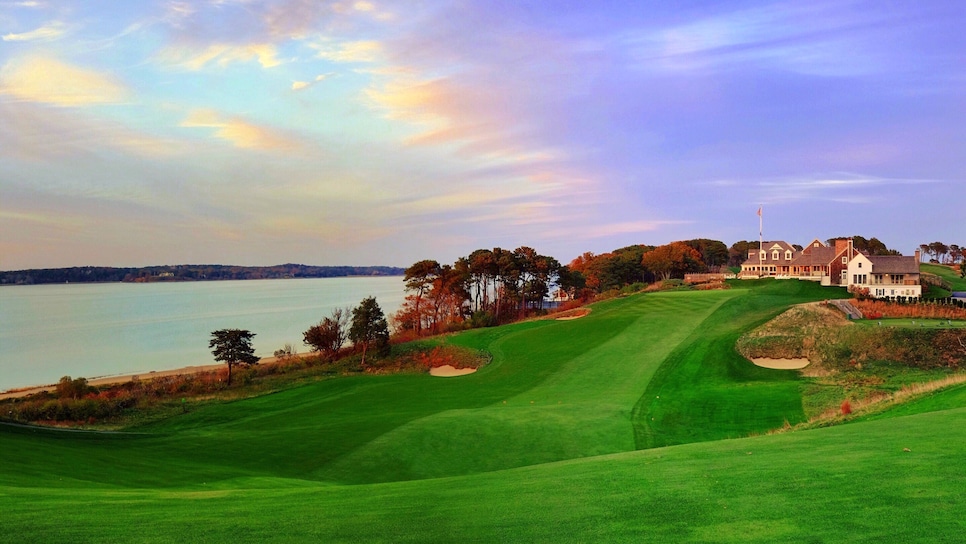 5 / 8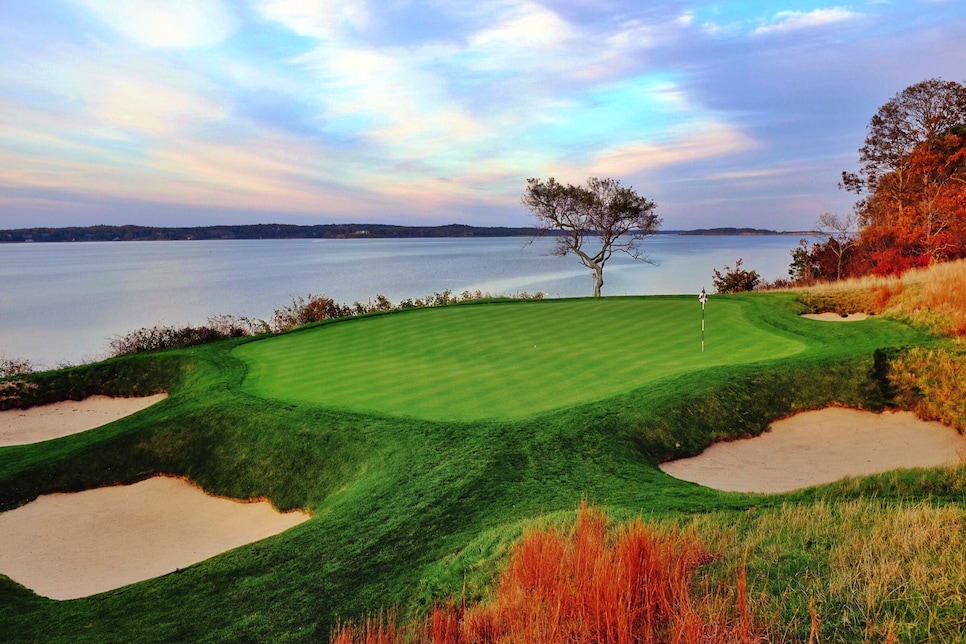 6 / 8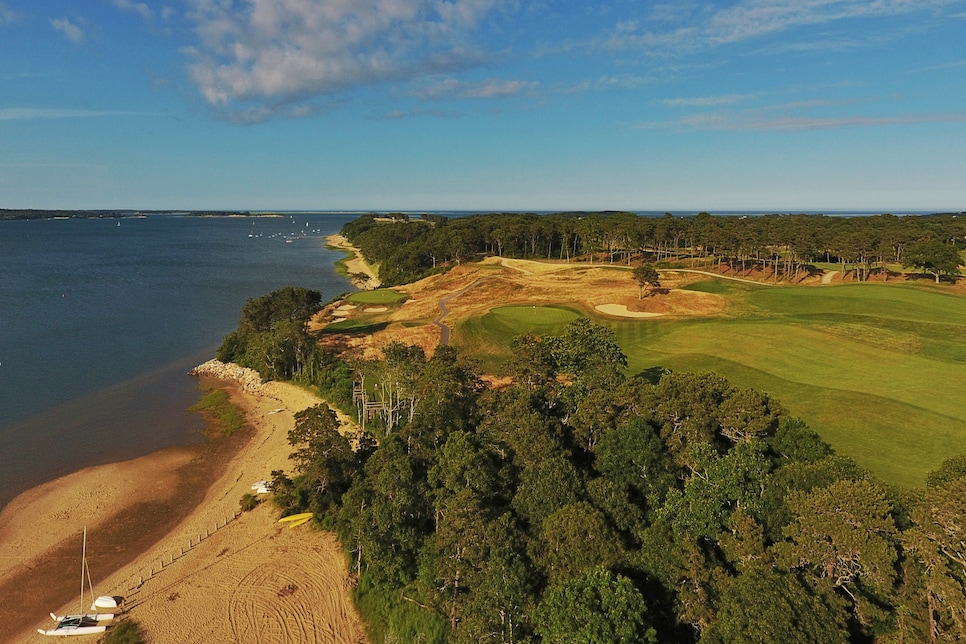 7 / 8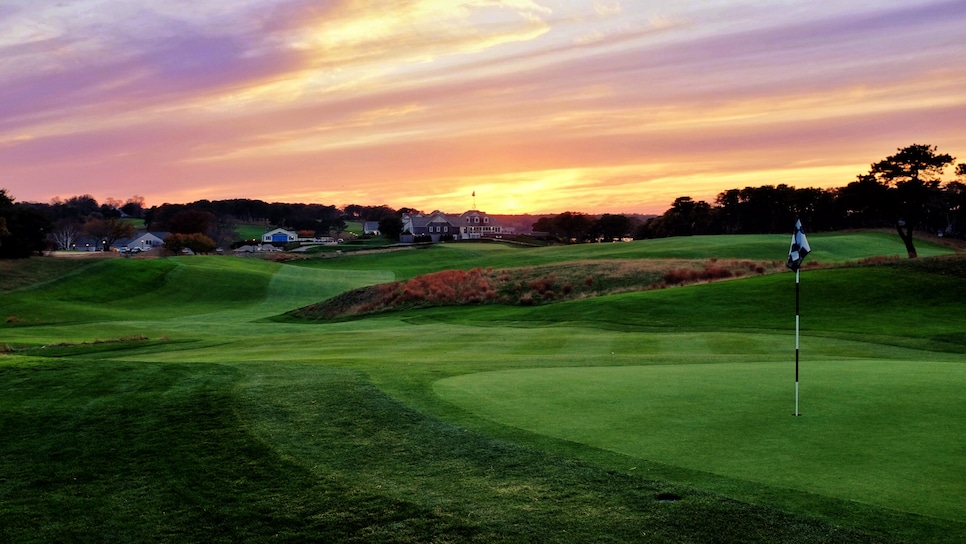 8 / 8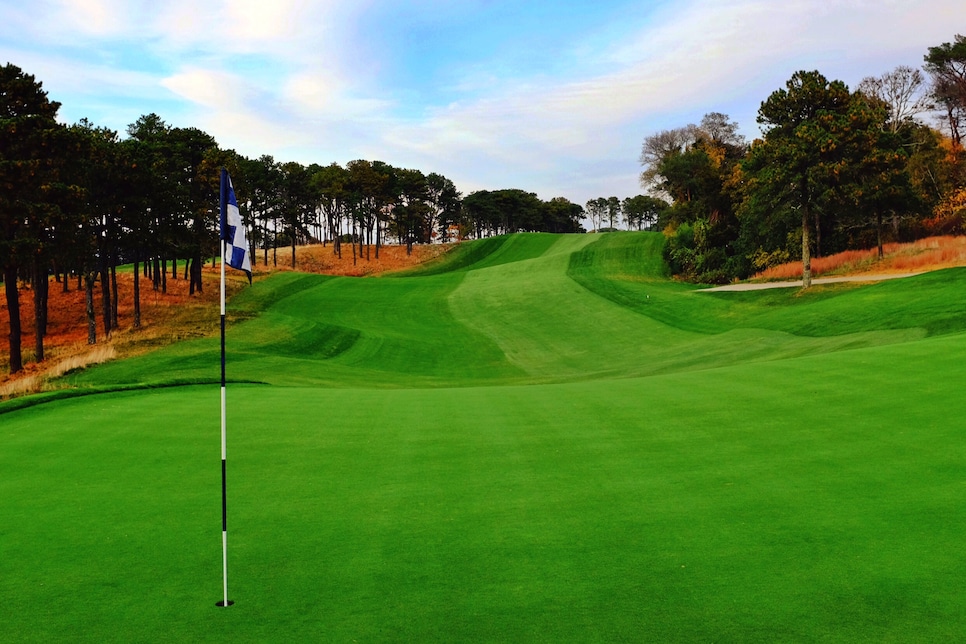 Overview
Herbert Fowler's most engaging 18-hole design out on Cape Cod. Routed on an isthmus in the Atlantic, with each nine looping out and back along the ocean's edge, the course's rugged topography was splendidly used to pose challenges in stance, lie and depth perception. It's now golf's equivalent of a spine-tingling, neck-twisting roller coaster ride along a waterfront. If you come upon a flat lie at Eastward Ho!, it's likely a tee box.
About
Designer
Herbert Fowler/(R) Keith R. Foster, ASGCA
Awards
Second 100 Greatest: Ranked since 2013.
Highest ranking: 102nd, current.
Best in State: Ranked inside the top 5, 1997, 2009. Ranked seventh, 2015-'22. Ranked ninth, 2011-'14. Ranked inside the top 10, 1989-'91, 1995, 1999-2003. Ranked inside the top 15, 2007.
Panelists
Ratings from our panel of 1,900 course-ranking panelists
100 GREATEST/BEST IN STATE SCORES
Reviews
1 / 8
Review
"A beautiful and wildly fun course on Cape Cod, Eastward Ho! is one of the best courses in New England and one of the most underrated in the US. With breathtaking views for much of the course and wonderful recent tree removal, this is a course everyone will enjoy at just over 6400 yards from the Back Tees. After a slow start, the course really picks up on the 3rd hole with the remaining front 9 being world class. On the back 9, the 14th, 15th, and 18th holes also play on the water and are quite memorable. I highly recommend Eastward Ho!"
Read More
2022
2 / 8
Review
"Because of the width of the place, the undulating fairways, the weather (wind!), I get the sense you will never play two rounds at Eastward Ho! that are alike."
Read More
2019
3 / 8
Review
"A must-play if you can get to it. One of the most interesting pieces of land I've ever seen a golf course on. Wildly undulating while also a gorgeous setting. Some really fun, unique holes and an awesome laid-back, old school vibe."
Read More
2019
4 / 8
Review
"This is an amazing course on Cape Cod. The rolling terrain and the views of the water make this course an amazing place to play golf. The history of this golf course includes Bobby Jones and Francis Ouimet. When you pull into the parking lot and look up the hill at the beautiful clubhouse, you know you are someplace special. The clubhouse dates back to the 1920s and has one of the best views from a restaurant/bar in the country. Once you start playing the course, you encounter sloping fairways and old-school greens with severe slopes typically from front to back. The fescue grasses, well placed bunkers, and incredible views make this course great."
Read More
2018
5 / 8
Review
"Wonderful old style golf course on Cape Cod. Little to no dirt was moved in the construction of this very up and down design. A little bit quirky at times but it only adds to a VERY enjoyable day of golf."
Read More
2018
6 / 8
Review
"Rollicking, roller coaster terrain and golf course. Fabulous summer Cape experience and atmosphere. No special trip needed to visit here, but if you are invited, definitely take up the offer. The relentless wind makes me wonder how fun this course would be to play everyday."
Read More
2018
7 / 8
Review
"One of the most different designs that you will ever play. A blast to play and very memorable."
Read More
2018
8 / 8
Review
"A round at Eastward Ho! can come close to a perfect day of golf. The condition is absolutely fantastic. The design with firm areas ahead of the greens allows for the ball to be played along the gound if it is windy. Very playable yet challenging. High shot values. The membership is enthusiastic. The views are some of the best oceanside vistas in the Northeast. Take advantage of any opportunity to play!"
Read More
2018
Readers
Collection of reviews from our readers
There are no reader ratings yet
Reviews
There are no readers reviews yet. Be the first to write a review.