1 / 6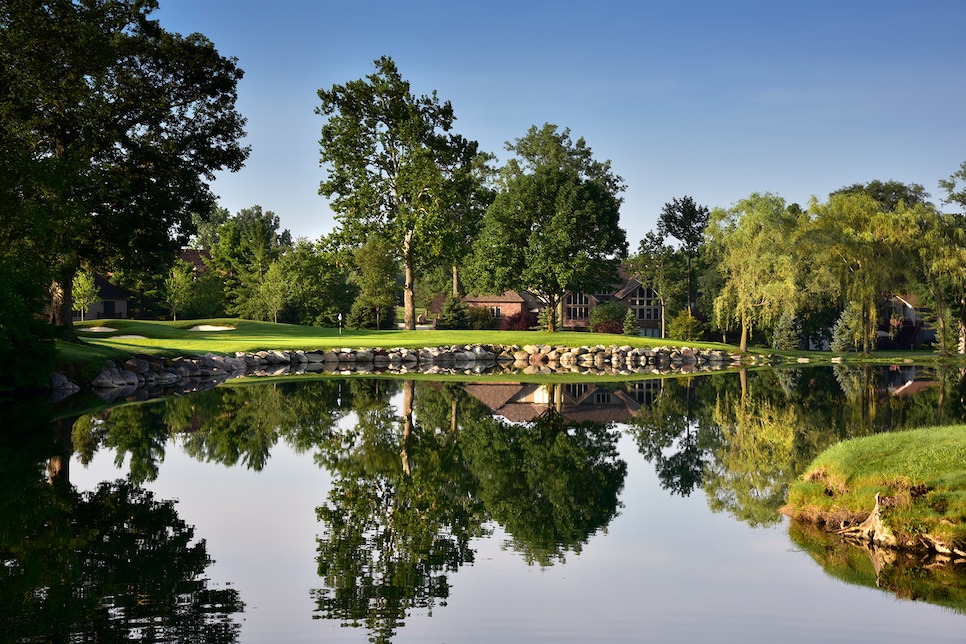 Courtesy of Jim Mandeville
2 / 6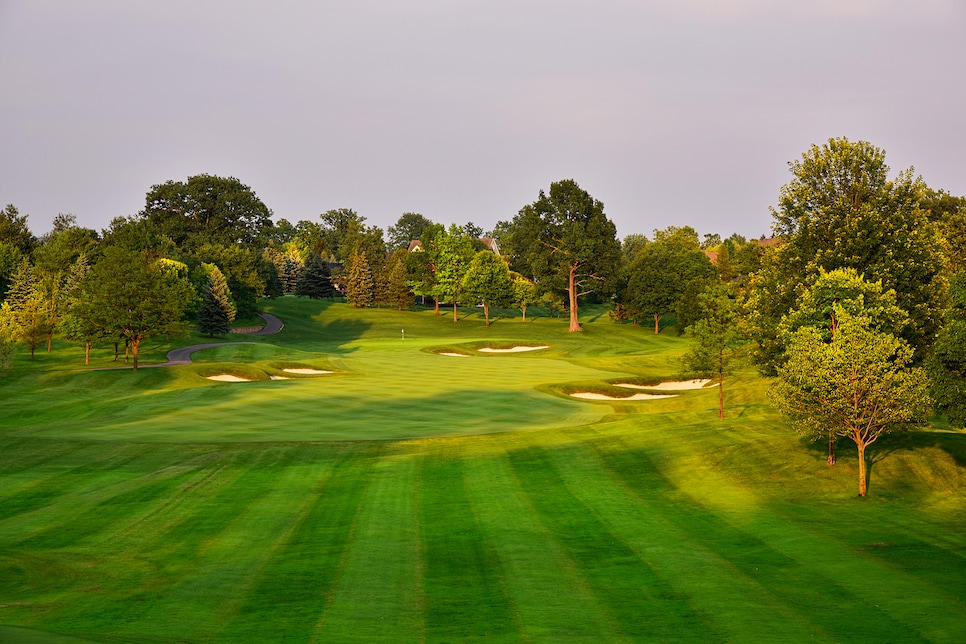 Courtesy of Jim Mandeville
3 / 6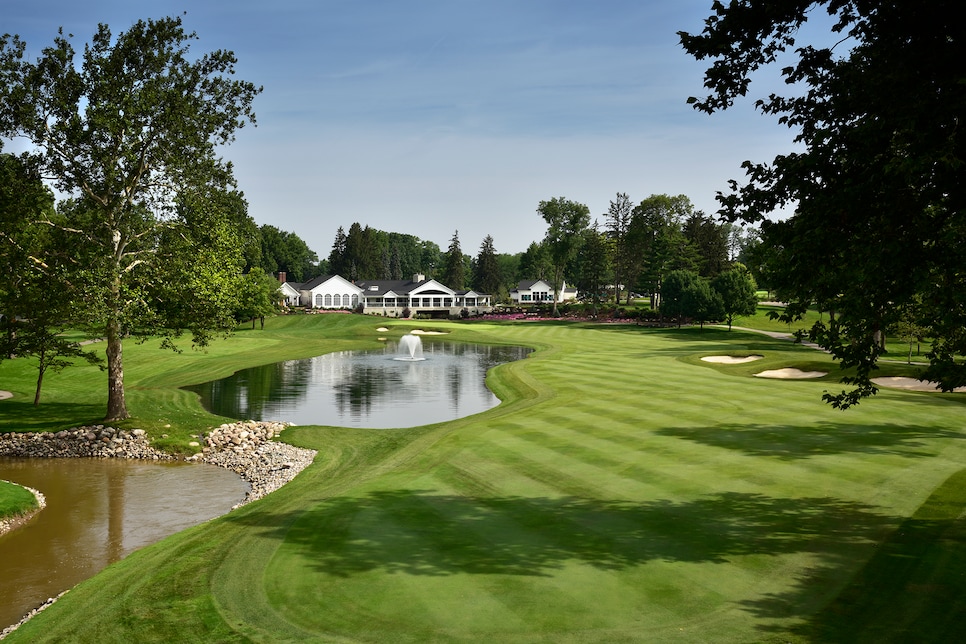 Courtesy of Jim Mandeville
4 / 6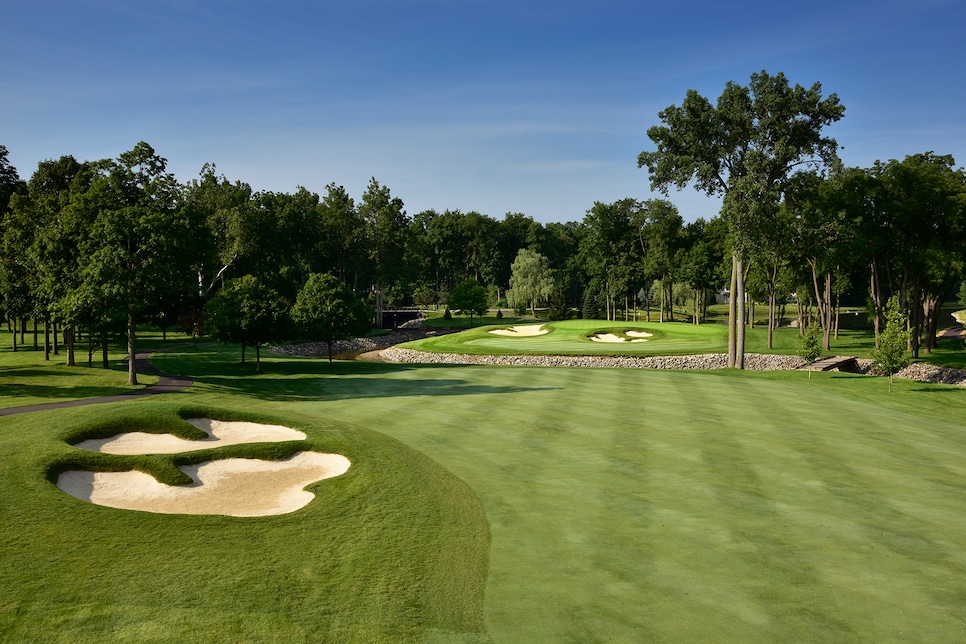 Courtesy of Jim Mandeville
5 / 6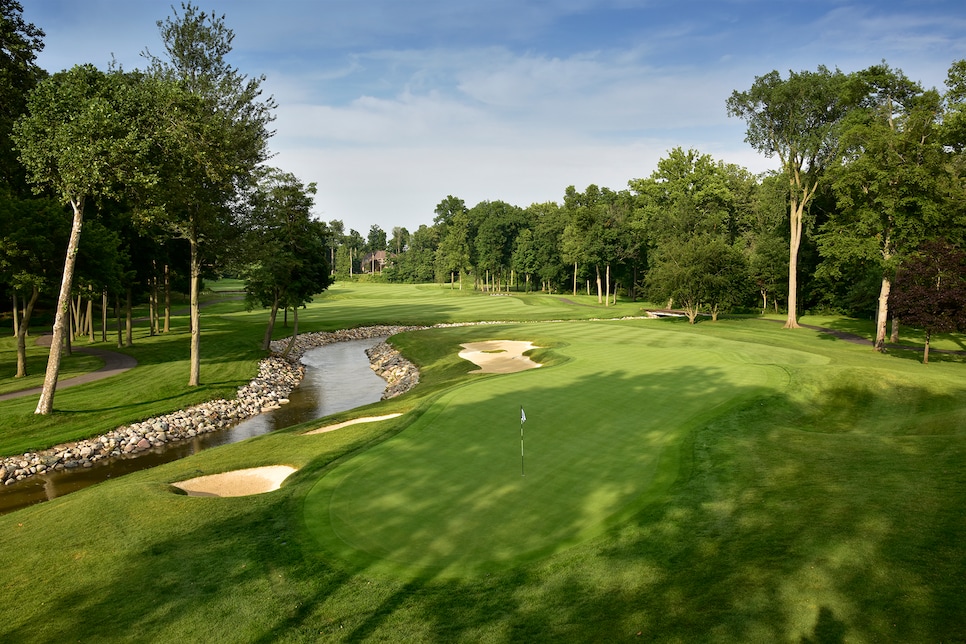 Courtesy of Jim Mandeville
6 / 6
Courtesy of Jim Mandeville
Overview
Jack Nicklaus has redesigned some aspect of every hole at No. 16 Muirfield Village over the decades, in efforts to make sure that course remains competitive as annual host of the PGA Tour's Memorial Tournament. But he's done no major remodeling at Sycamore Hills Golf Club in Fort Wayne, just modest adjustments. Although the course sees its share of amateur competitions, Nicklaus has seen no need to toughen it for everyday member play. After all, it has always had plenty of challenge, like the long freeform bunker left of the fairway on the par-4 third, the 14 bunkers scattered about the par-5 fifth and the serpentine stream that crosses the fairway four times from tee to green at the par-5 15th. Sycamore Hills is Nicklaus at his most imaginative, with strategic golf on some holes, gambling golf on other holes and target golf on still others.
About
Designer
Jack Nicklaus, ASGCA
Awards
Second 100 Greatest: Ranked since 2013.
2023-'24 ranking: 136th.
Previous ranking: 143rd.
100 Greatest: Ranked for 18 years from 1993-2004 and 2007-'12.
Highest ranking: No. 40, 1993-'94.
Best in State: Ranked first, 1991-'93, 1999. Ranked second, 2011-'12. Ranked fourth, 2013-'24. Ranked inside the top 5 since 1991.
Current ranking: 4th.
Panelists
Ratings from our panel of 1,900 course-ranking panelists
100 GREATEST/BEST IN STATE SCORES
Reviews
1 / 4
Review
"Difficult course from the back tees, small approach targets that seemingly are very narrow or very shallow....and well bunkered on most green complexes. Would be a difficult course to walk w/ some of the distances between green and tee. Conditioning was superb despite very hot and dry conditions in the weeks leading up to evaluation visit. Saw tooth bunkering that was installed during restoration in 2013-2014 period is a rarity for Nicklaus courses."
Read More
2022
2 / 4
Review
"One of my top 5 golf courses I have played as a golf digest rater over 12 years. It has great variety and plenty of risk/reward holes. It is in a beautiful setting with large trees and meandering streams which come into play. A must to play if you get the chance."
Read More
2021
3 / 4
Review
"Beautiful but demanding Jack Nicklaus design. Holes are beautifully framed by hardwoods and have small greens. A creek meanders through the property and is evident on a majority of the holes. Very tough but fair test of golf."
Read More
2021
4 / 4
Review
"Extremely difficult, so not recommended for high handicap players, but a recent renovation has resulted in a wonderfully conditioned course with a terrific variety of holes and challenges."
Read More
2020
Readers
Collection of reviews from our readers
There are no reader ratings yet
Reviews
There are no readers reviews yet. Be the first to write a review.