Birck Boilermaker Golf Complex: Kampen Course
West Lafayette, IN • Public
1 / 2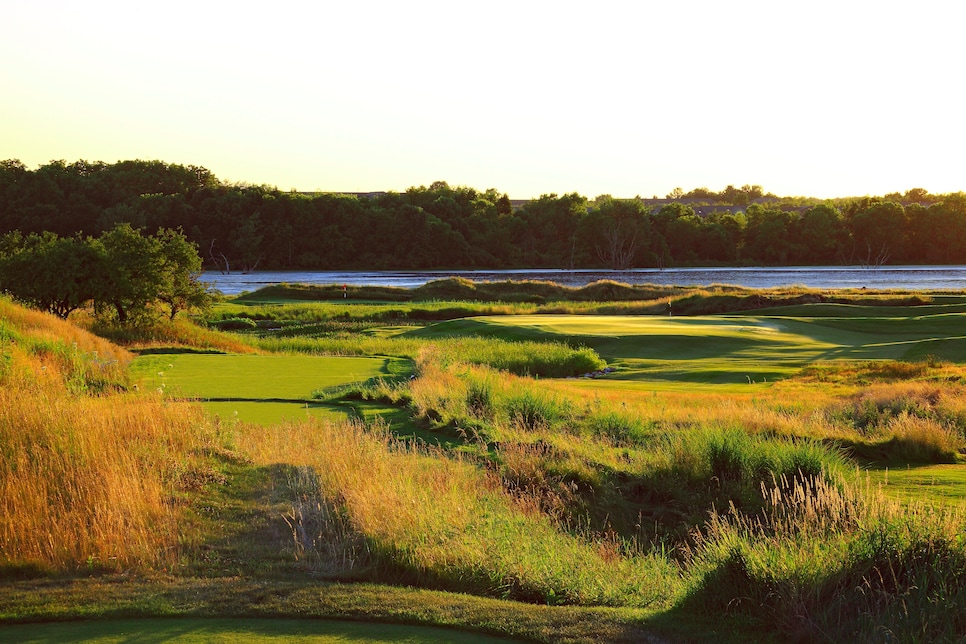 2 / 2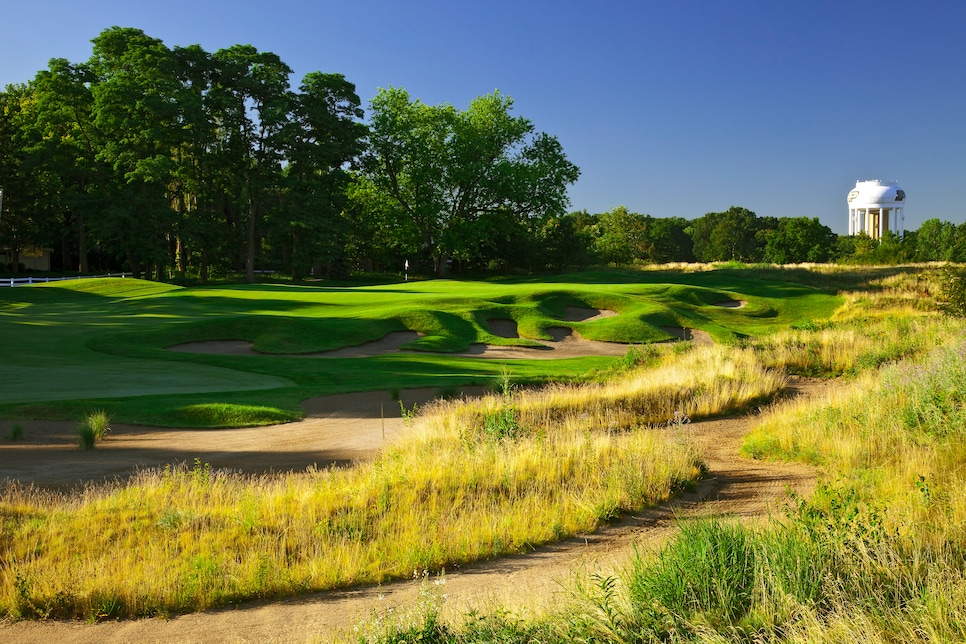 Overview
It's fitting that one of the country's best college courses should be built by college students. Purdue students didn't design the Kampen Course at Purdue University, but they served as essential cost-saving labor for Pete Dye when he redesigned the course in the mid-1990s. When Dye and the kids (who had no previous construction experience) were done with it, the university's old North Course full of rudimentary holes running back and forth became a playground of the architect's postmodern trademarks including expansive waste bunkers studded witih grassy moguls, deep pot and trench bunkers, elevated greens angled against hazards, par 3s across water and even a drivable par 4 with mirrored right and left fairways arcing around a large central wasteland. Built on a shoestring, this project had a special meaning for Dye as Purdue was where he first began studying agronomy prior to switching from a successful career selling insurance to golf course design.
About
Designer
(R) Pete Dye, ASGCA
Awards
Best in State: Ranked sixth, 2019-'22. Ranked eighth, 2023-'24. Ranked ninth, 2017-'18. Ranked 12th, 2015-'16.
America's Greatest College Courses: 14th (2023).
Panelists
Ratings from our panel of 1,900 course-ranking panelists
100 GREATEST/BEST IN STATE SCORES
Reviews
1 / 3
Review
"Many dominant Dye design features w/ bunkering, green complexes, and routing tendencies....some unique Dye features such as the horseshoe par five 6th and double fairway 7th. There are a few redundant holes such as 2 "
Read More
2022
2 / 3
Review
"The Kampen Course is part of the Purdue University golf complex. It is a gem built by Pete Dye. It has a wonderful mix of holes. There is water, sloping greens, volcano bunkers, tall grass, and plenty of risk reward holes. This is one of my favorite Dye designs. The conditions are spectacular with fast, firm greens and fairways. It is hard to believe you are playing on college campus."
Read More
2020
3 / 3
Review
"A tough one for sure, but generally playable for most with limited forced carries. Not particularly scenic, however."
Read More
2018
Readers
Collection of reviews from our readers
There are no reader ratings yet
Reviews
There are no readers reviews yet. Be the first to write a review.