Sugar Grove, IL • Private
1 / 6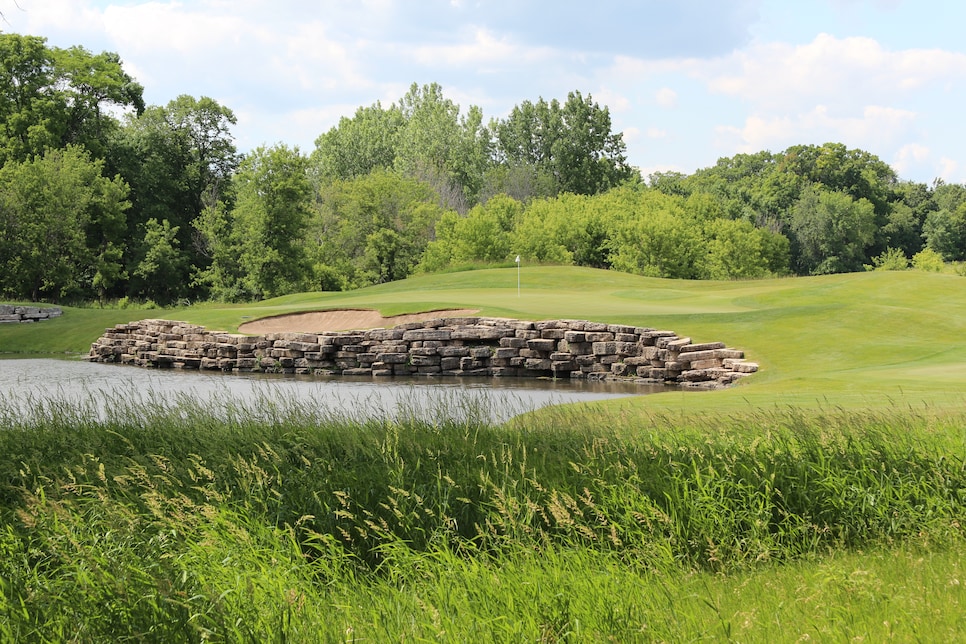 2 / 6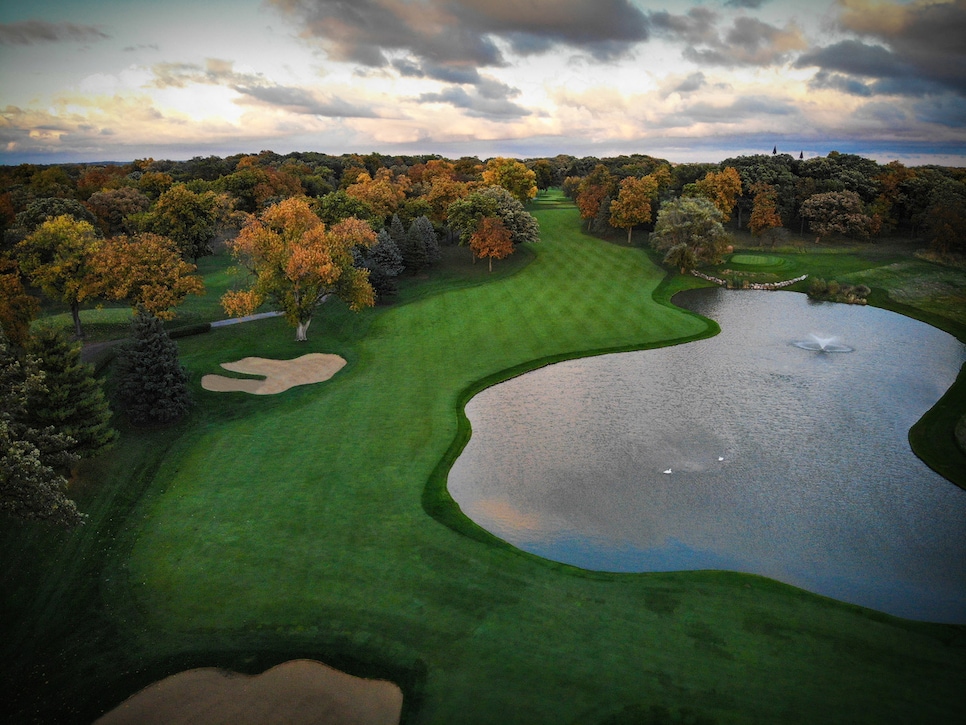 3 / 6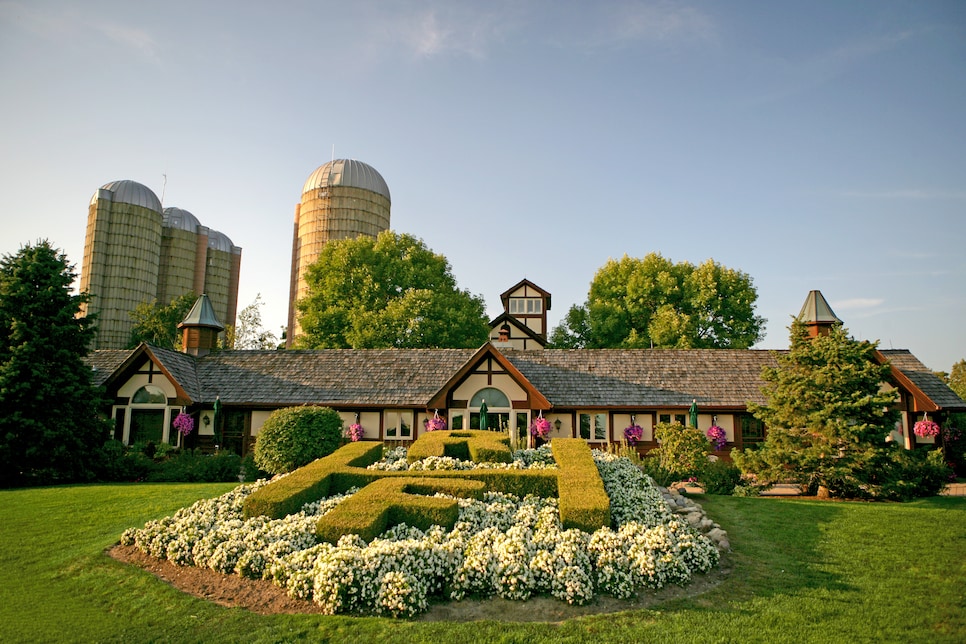 4 / 6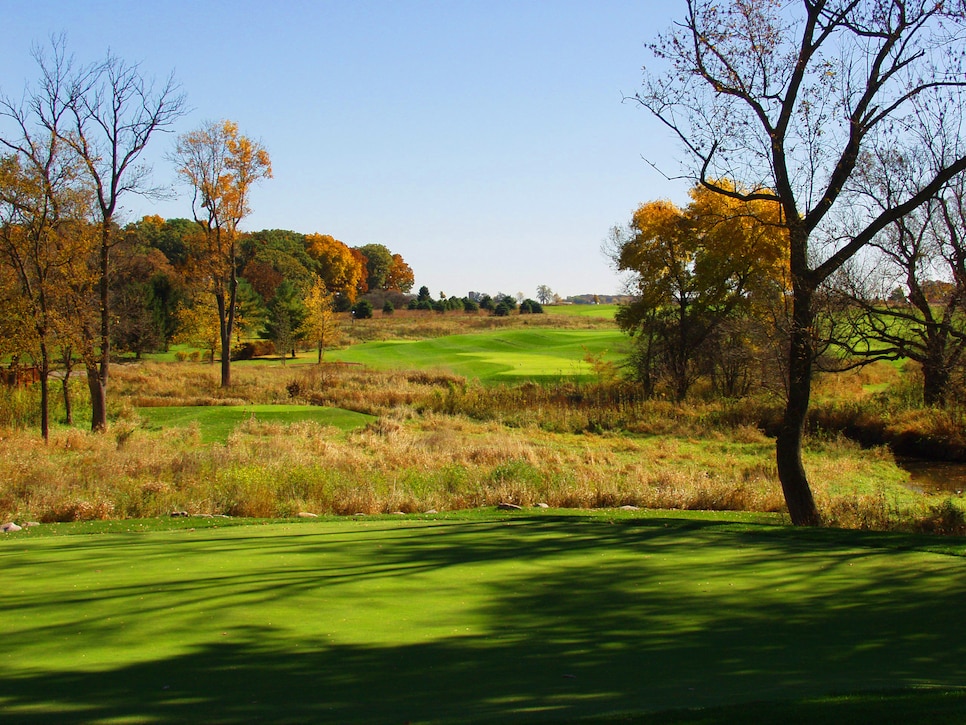 5 / 6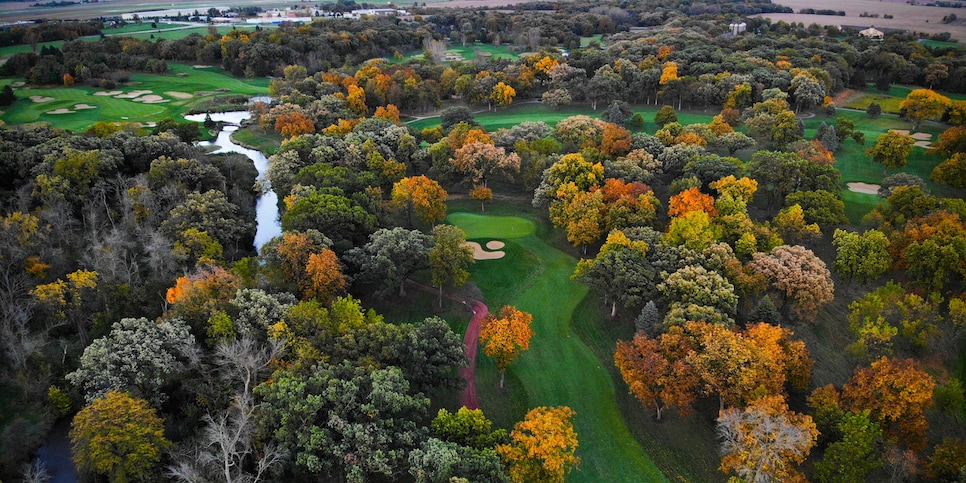 6 / 6
Overview
Rich Harvest Farms began as a six-hole backyard course for computer billionaire Jerry Rich, was then expanded into a nine-fairway, 11-green layout that could be played multiple ways, and finally evolved into a conventional 18-hole layout strong enough to host the 2009 Solheim Cup and the 2017 NCAA Championship. With its polish and landscaping, some call Rich Harvest Farms the "Augusta of the Midwest," but even Augusta National doesn't have Rich Harvest's flexibility, where every hole can play differently every day, some even from different angles and par.
About
Designer
Greg Martin/Jerry Rich
Awards
Second 100 Greatest: Ranked since 2023.
2023-'24 ranking: 108th.
Previous ranking: 90th.
Highest ranking: 45th, 2005-'06.
100 Greatest: Ranked 2003-'22.
Best in State: Ranked fifth, 2011-'12. Ranked inside the top 5, 2005-'07. Ranked sixth, 2013-'16. Ranked seventh, 2017-'24. Ranked inside the top 10, 2001-'04. 2009.
2023-'24 ranking (and previously): 7th.
Panelists
Ratings from our panel of 1,900 course-ranking panelists
100 GREATEST/BEST IN STATE SCORES
Reviews
1 / 2
Review
"A big golf course that seems to have been built for tournament golf with the infrastructure and surroundings of each hole. An array of teeing options on 2 gold, 6 silver, 7 silver, and 9 silver create a huge variety on how those holes can play. The look of the bunkering reminds one of Australian bunkering in spots....in particular 6 silver, 7 silver, 8 silver, 9 silver, 1 gold, 3 gold, 4 gold. Variety of the layout suffers a bit from majority of holes playing downhill and as dog leg rights. One can tell that the holes were not all built around the same time w/ how the routing and distances between holes flows. The green complex on 5 silver seemed a bit tight or small for the shot that was called for w/ that par 3 and 7 silver green complex seemed a bit severe but one is usually left w/ a wedge into that par 5 after a layup....otherwise green complexes were in wonderful firm and fast condition offering diversity in challenge for putts as well as pin positions around each green. Some good elevation changes and corridors that are framed nicely by mature trees, neither of which one would expect with the terrain in the area when one approaches the gate for Rich Harvest Farms."
Read More
2022
2 / 2
Review
"A highly original and quirky layout, carved out of farms and forest. Ambitiously designed to be a challenging, championship test. Low handicappers routinely enjoy this course much more than middle- and high-handicappers. If you're one of the latter and looking for fun, you might want to look elsewhere."
Read More
2019
Readers
Collection of reviews from our readers
There are no reader ratings yet
Reviews
There are no readers reviews yet. Be the first to write a review.