Cog Hill Golf & Country Club: Dubsdread (Course #4)
Lemont, IL • Public
1 / 5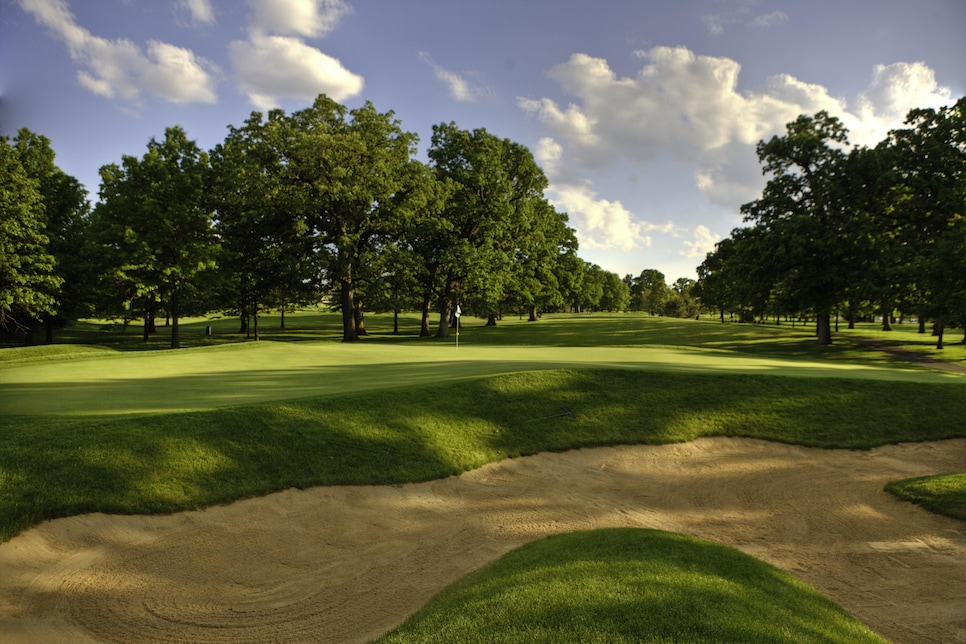 2 / 5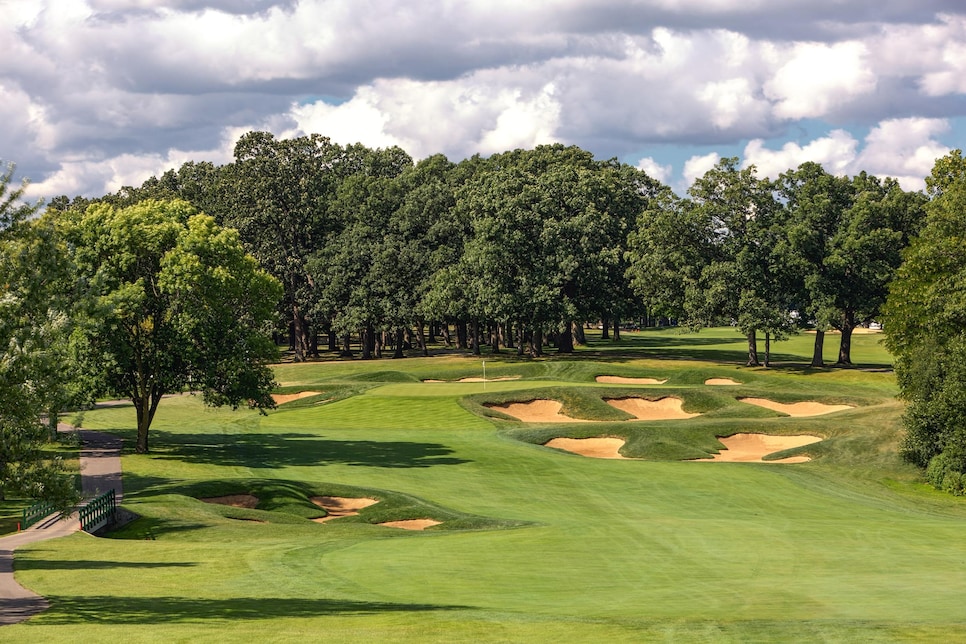 3 / 5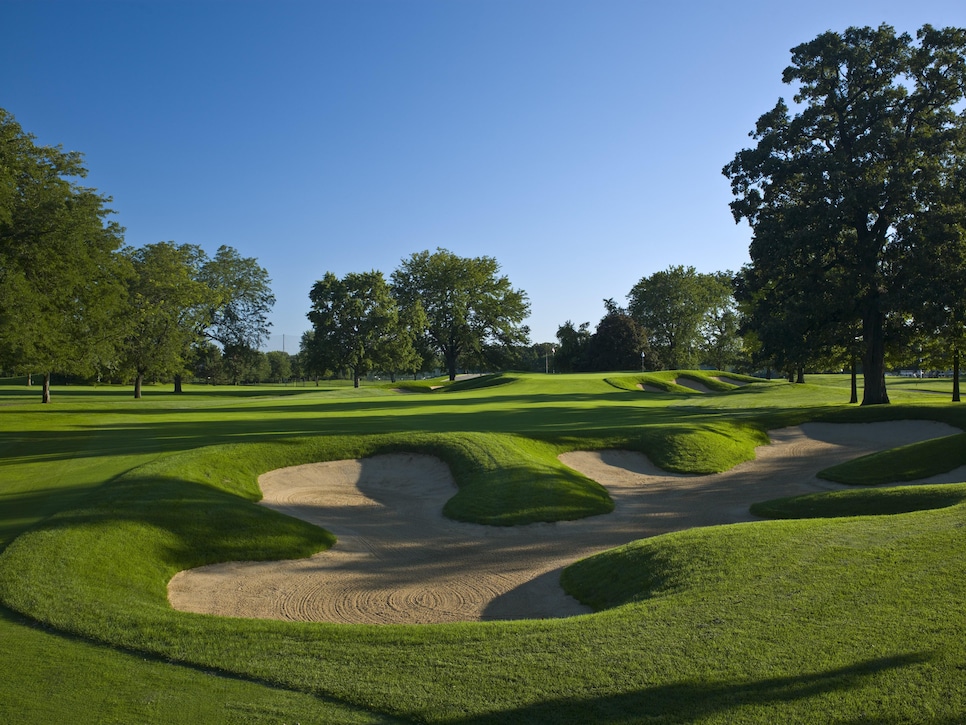 4 / 5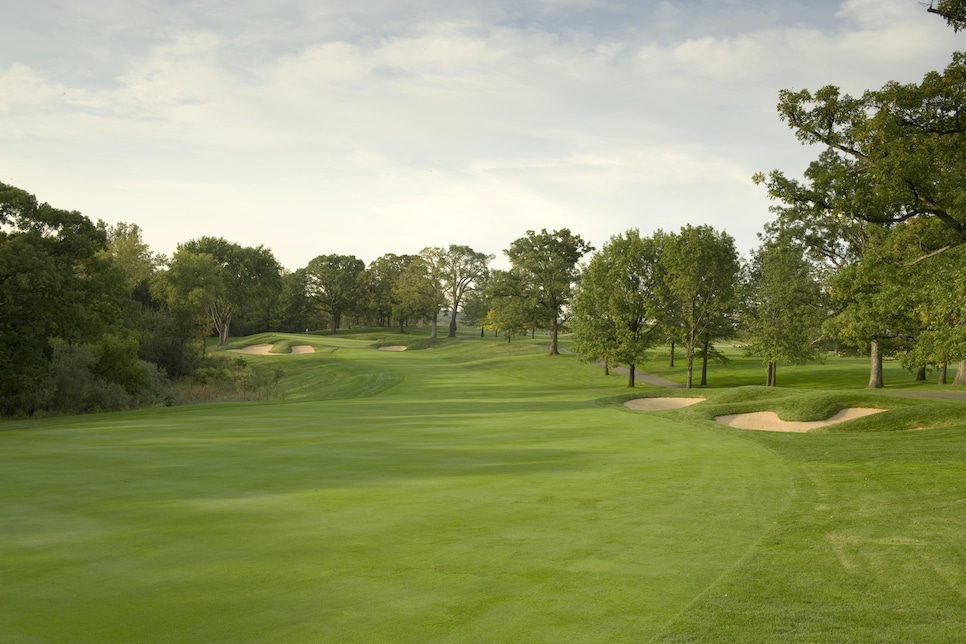 5 / 5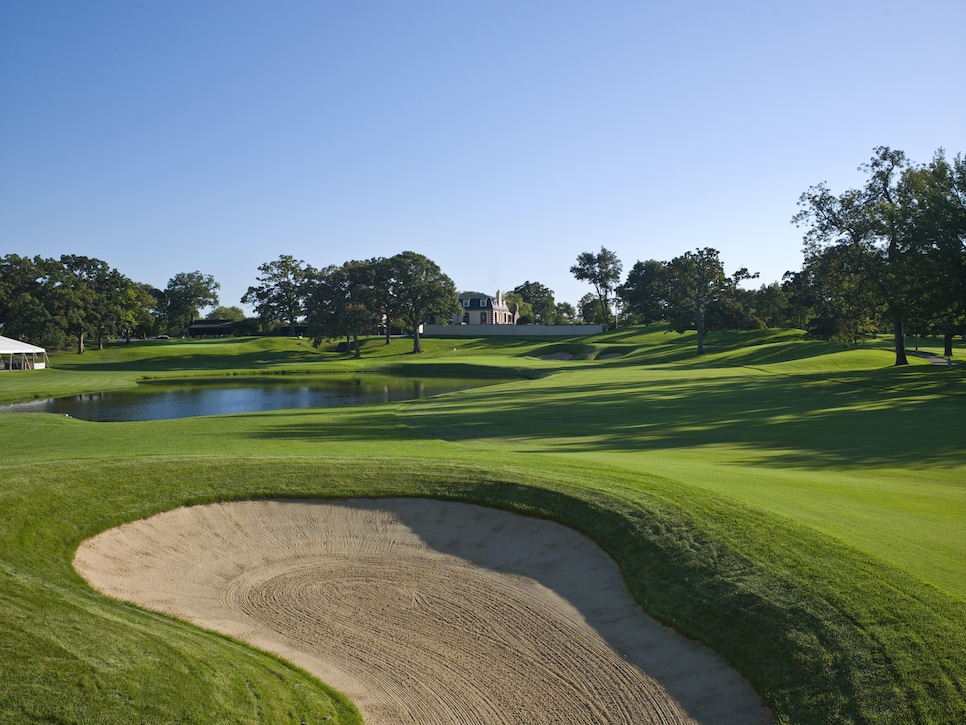 Overview
Some tour pros were critical of Rees Jones's remodeling of Cog Hill No. 4, insisting it's too hard for high handicappers. What did they expect? Its nickname is, after all, Dubsdread. And there are three easier courses at Cog Hill for high handicappers. Original owner Joe Jemsek wanted a ball-busting championship course when it was built back in the mid-1960s. Jones's renovation was true to the philosophy of original architect Dick Wilson, who liked to pinch fairways with bunkers and surround greens with more bunkers, all of them deep.
About
Designer
Joseph L. Lee/Dick Wilson/(R) Rees Jones
Awards
100 Greatest: Ranked for 36 years from 1967-'88 and 1991-2004.
Highest ranking: No. 40, 1999-2000.
Second 100 Greatest: Ranked 190th, 2013-'14.
100 Greatest Public: Ranked since the inaugural edition in 2003.
Highest ranking: 8th, 2003-'04.
Previous ranking: 56th.
2023-'24 ranking: No. 65.
Best in State: Ranked 11th, 2015-'16. Ranked 12th, 2011-'14, 2017-'20. Ranked 13th 2021-'22.
2023-'24 ranking: 14th.


Panelists
Ratings from our panel of 1,900 course-ranking panelists
100 GREATEST/BEST IN STATE SCORES
Reviews
1 / 13
Review
"Cog Hill Dubsdread is a wonderful course that gives one a chance to play where the pros played. Former host of the BMW Championship. This is a huge property that makes the golf course feel big as well. Great Layout with wonderful conditioning and smooth greens."
Read More
2022
2 / 13
Review
"Not much fun here--that's not what this course is about. Some poorly-timed and ill-advised renovations to entice a U.S. Open, which never happened. Nevertheless, you can still play where the pros used to play."
Read More
2019
3 / 13
Review
"Well bunkered. Raised greens."
Read More
2018
4 / 13
Review
"Course was enjoyable and challenging. Conditions were excellent for a mid summer round. Expansive property and mature trees helps the appeal of the Rees Jones course."
Read More
2018
5 / 13
Review
"Great opportunity to play where the pros play. Course conditions are wonderful and layout is very challenging."
Read More
2018
6 / 13
Review
"Even with the much-maligned redesign, I still like the course a lot. Thought that the citicisms got out of hand a bit. Conditioning was very good. And the greens complexes are interesting throughout the round."
Read More
2018
7 / 13
Review
"Tough public course with a good layout and a bad feel."
Read More
2018
8 / 13
Review
"This is one tough course. It was a long time host to the Western Open. A lot of people have had their hand in the design and renovations. The course is usually busy but the experience is worth it."
Read More
2018
9 / 13
Review
"The renovation done several years back has made this course long, narrow and extremely difficult. Not a place I'd want to spend every day playing. The closing stretch of holes are superb."
Read More
2018
10 / 13
Review
"Give Dubsdread a try, worth a tough challenge once every couple years. Value is there for a once a year outing"
Read More
2018
11 / 13
Review
"Tough course , good conditioning."
Read More
2018
12 / 13
Review
"Great overall facility that provides a country club feel at a public course. Latest renovation probably made the course too difficult for many players, but still a treat to experience a course that has hosted numerous PGA tournaments."
Read More
2018
13 / 13
Review
"Lots of good holes that required every club in the bag. It played tougher than I expected. The Cog Hill complex is well run and has a great atmosphere."
Read More
2018
Readers
Collection of reviews from our readers
There are no reader ratings yet
Reviews
There are no readers reviews yet. Be the first to write a review.