1 / 5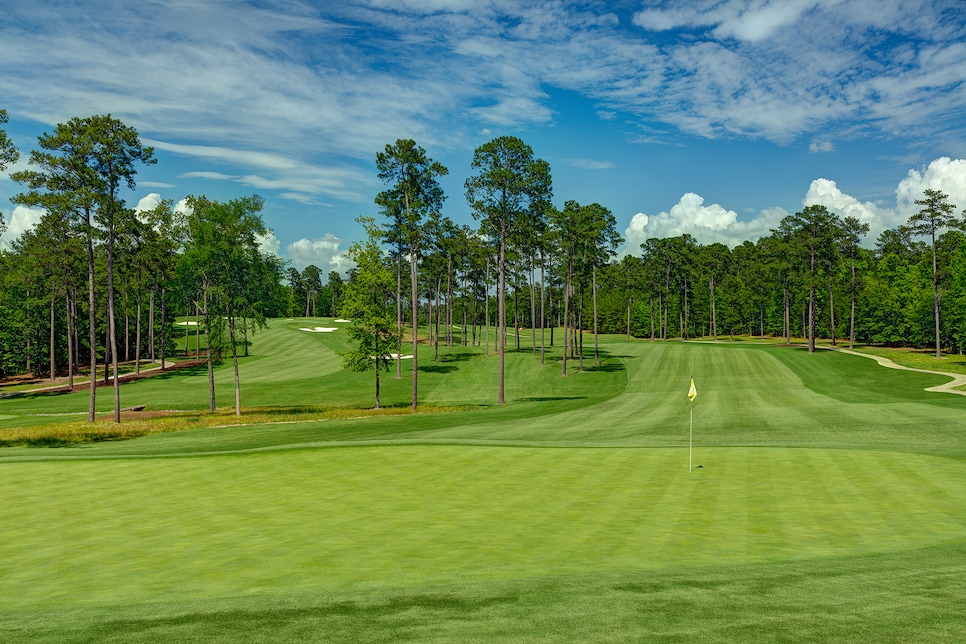 2 / 5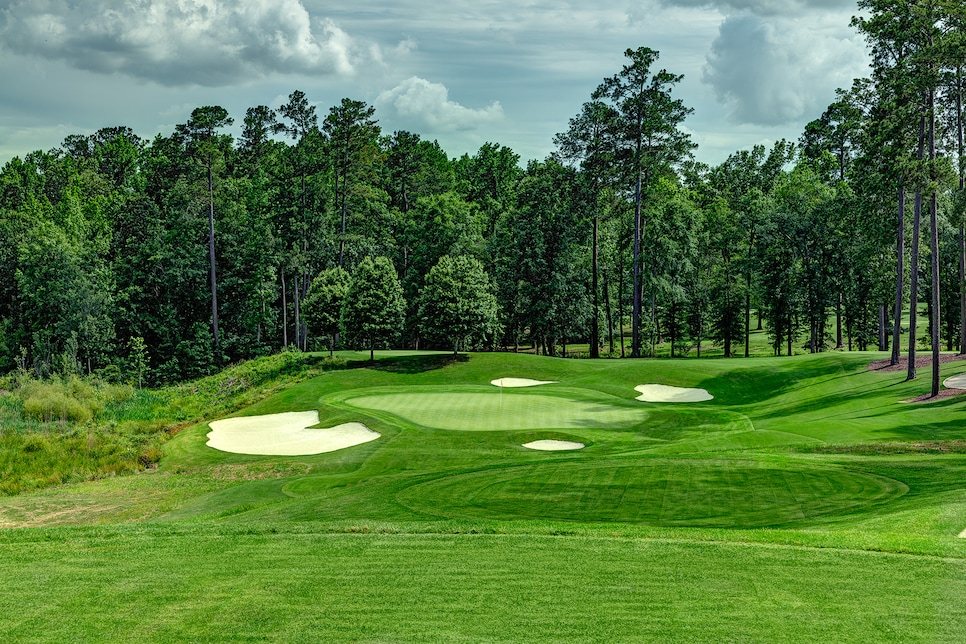 3 / 5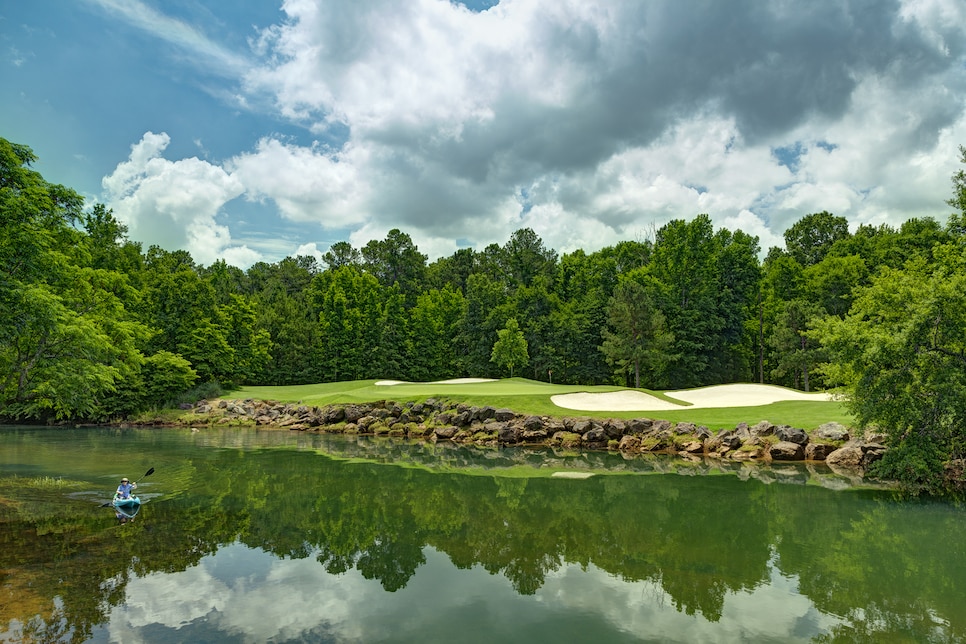 4 / 5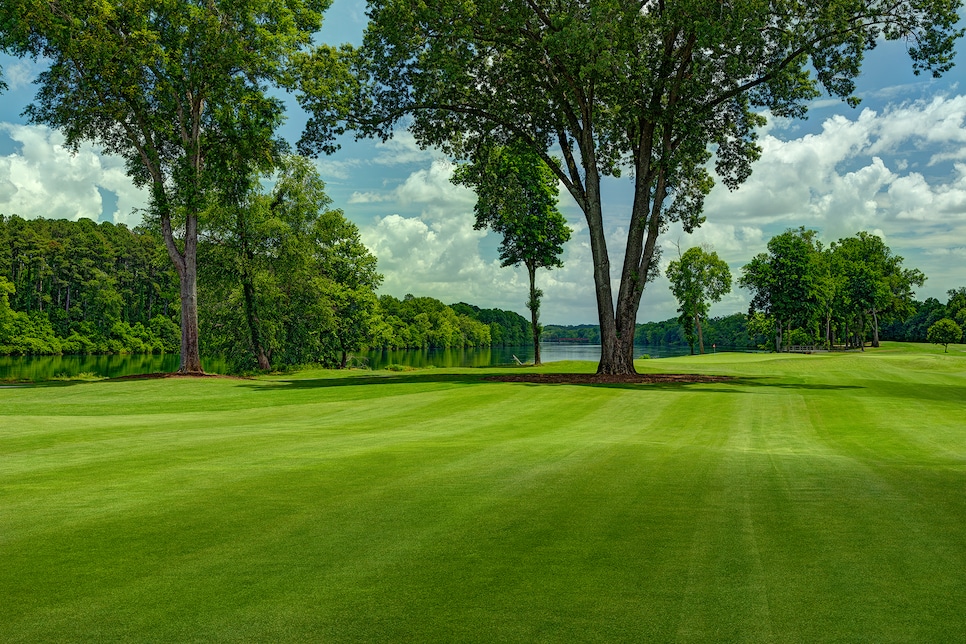 5 / 5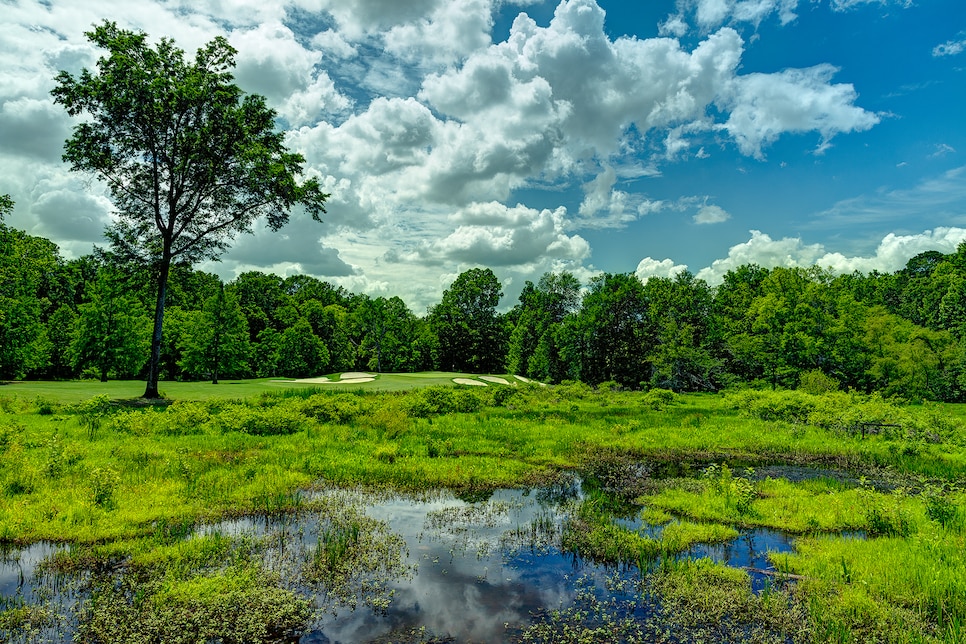 Overview
Champions Retreat was originally going to be called "The Big Three" club. It was the idea of a South African developer who brought together Gary Player, Jack Nicklaus and Arnold Palmer (the original Big Three of golf) during a Masters in the 1990s to discuss the prospect of each of them building a course at his proposed club. The idea worked. Each contributed nine holes at the more enduringly-named Champions Retreat west of Augusta on the Savannah River. The composite 18 for this ranking includes the Bluff Nine (Nicklaus), playing in the pines where it climbs a series of forested ridges that demand precise drives and several demanding uphill approches, and Palmer's Island Nine, more gracious in its width featuring artistically-shaped bunkers, a scenic five-hole foray onto a secluded island along the river and two par 3s that plays across watery inlets.
About
Designer
Jack Nicklaus/Arnold Palmer
Awards
Best in State: Ranked eighth, 2011-'12. Ranked inside the top 10, 2007-'10. Ranked 11th, 2013-'14. Ranked 12th, 2021-'22. Ranked 14th, 2015-'18. Ranked 15th, 2019-'20.
Panelists
Ratings from our panel of 1,900 course-ranking panelists
100 GREATEST/BEST IN STATE SCORES
Reviews
1 / 3
Review
"This is a great golf course and facility. The three nine holes designed by Player, Palmer, and Nicklaus are unique, but are brought together by the wonderful atmosphere surrounding this golf community. The restaurant, bar, practice facility, and cottages make this a truly special place to visit. If you get a chance to go to Champions Retreat, please don't think twice."
Read More
2021
2 / 3
Review
"The layouts feel very different from the other courses you may play in the South Carolina/North Georgia area (elevation changes and some marsh land). Has some similarities to the terrain at Augusta National but has its own unique style to it also."
Read More
2021
3 / 3
Review
"A spectacular facility. The Nicklaus nine is designed by the golden bear himself and offers a great collection of par fours. There are plenty of risk/reward opportunities with a truly unique short par four that is just a delight to play."
Read More
2020
Readers
Collection of reviews from our readers
There are no reader ratings yet
Reviews
There are no readers reviews yet. Be the first to write a review.