1 / 6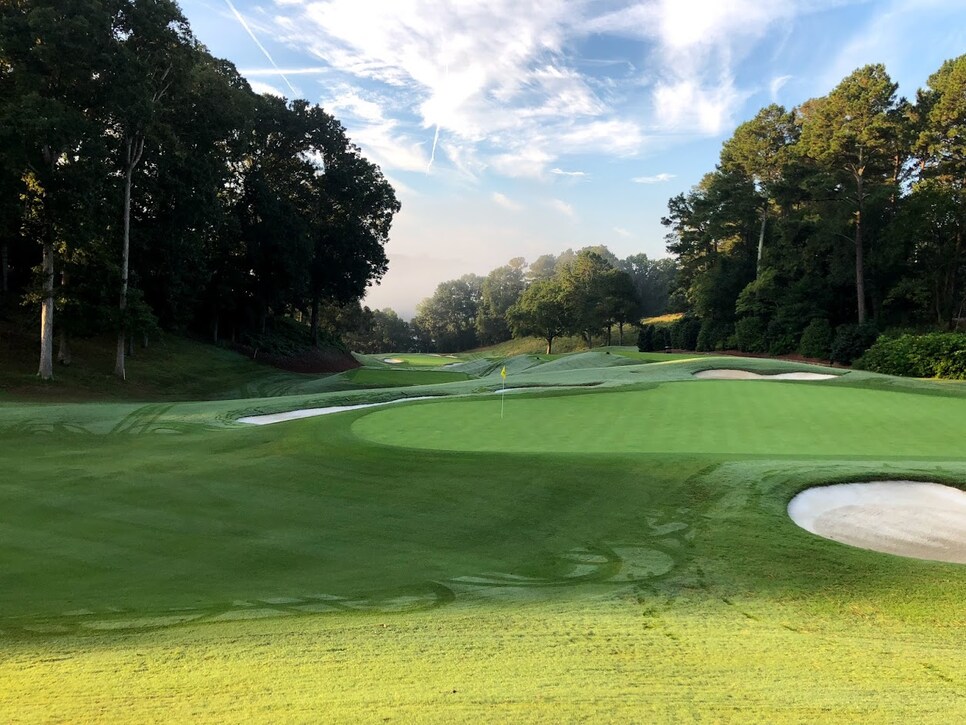 2 / 6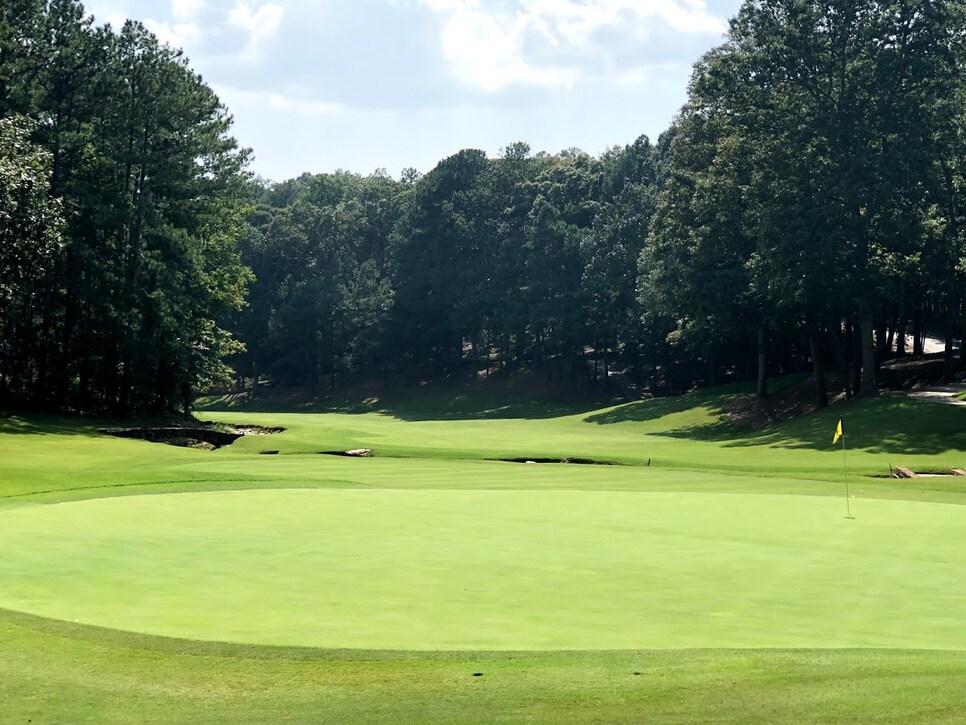 3 / 6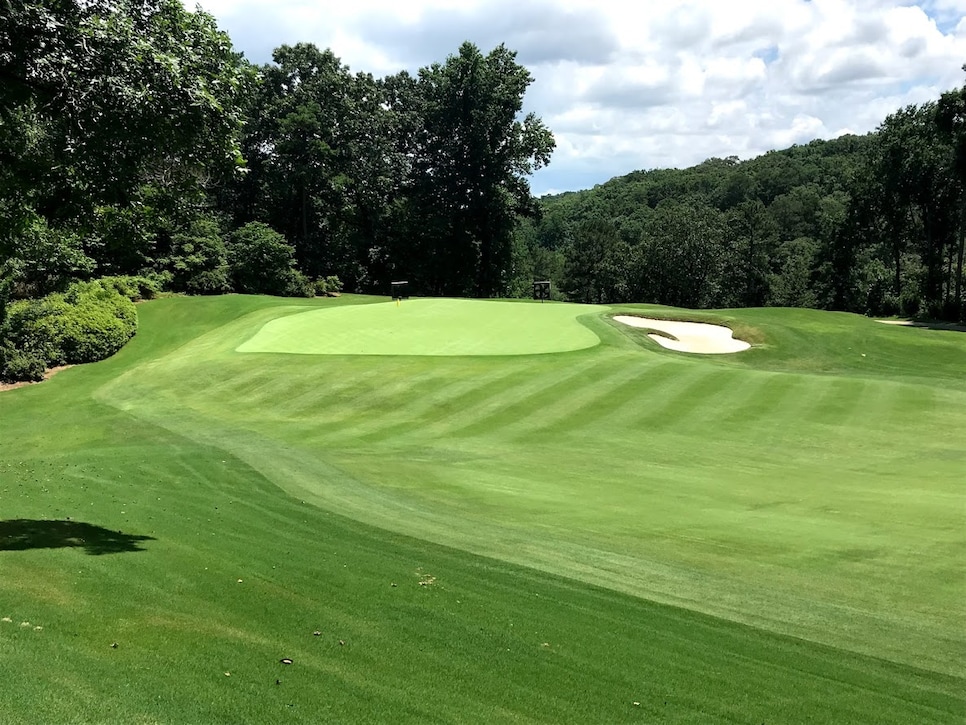 4 / 6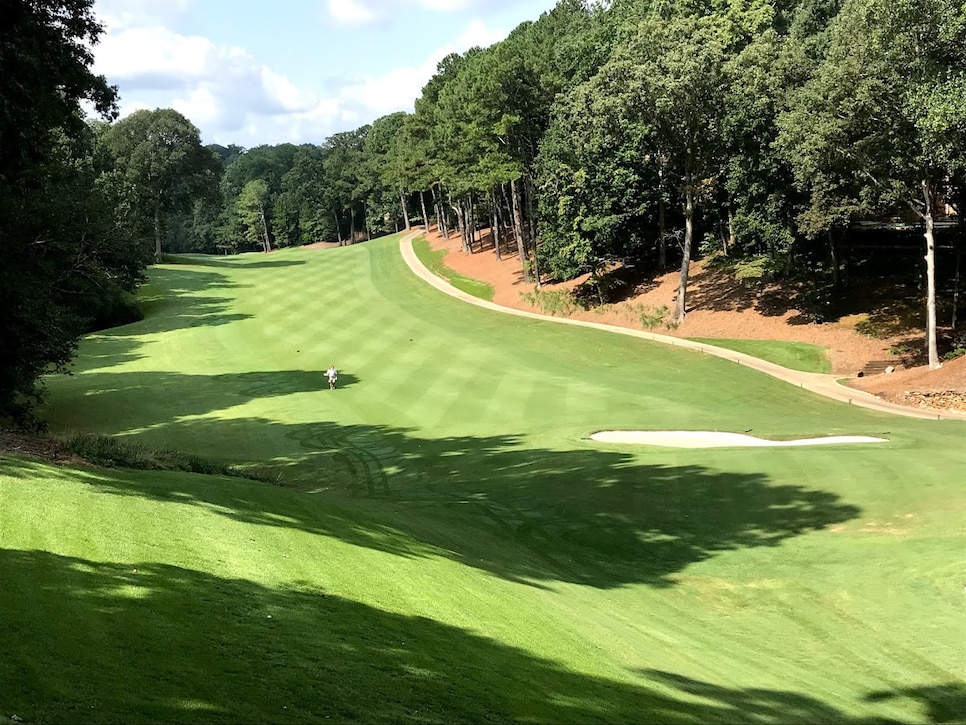 5 / 6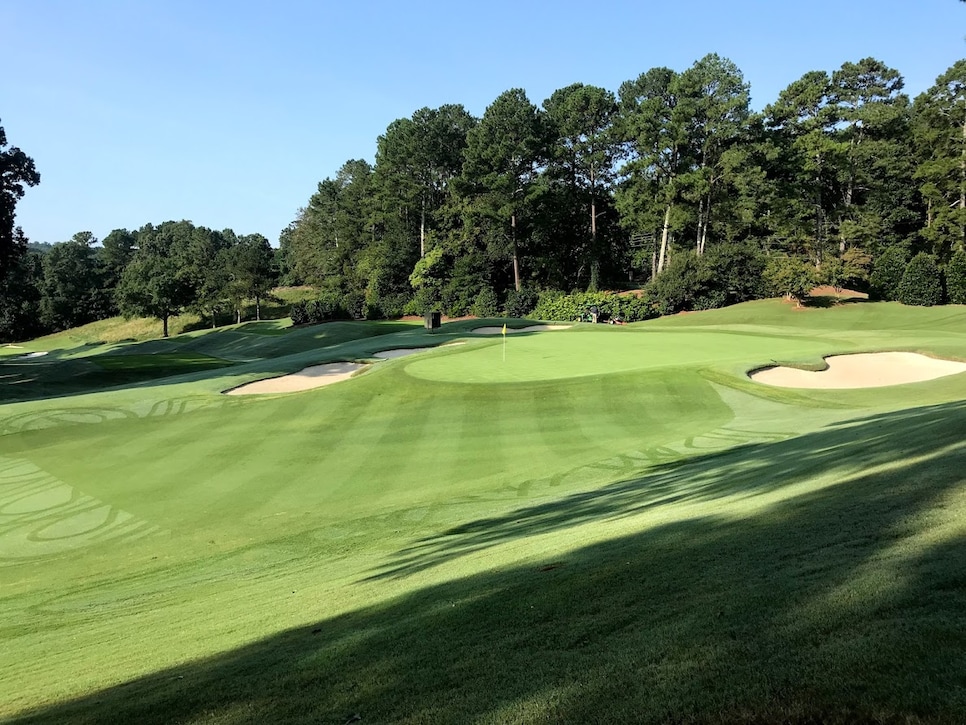 6 / 6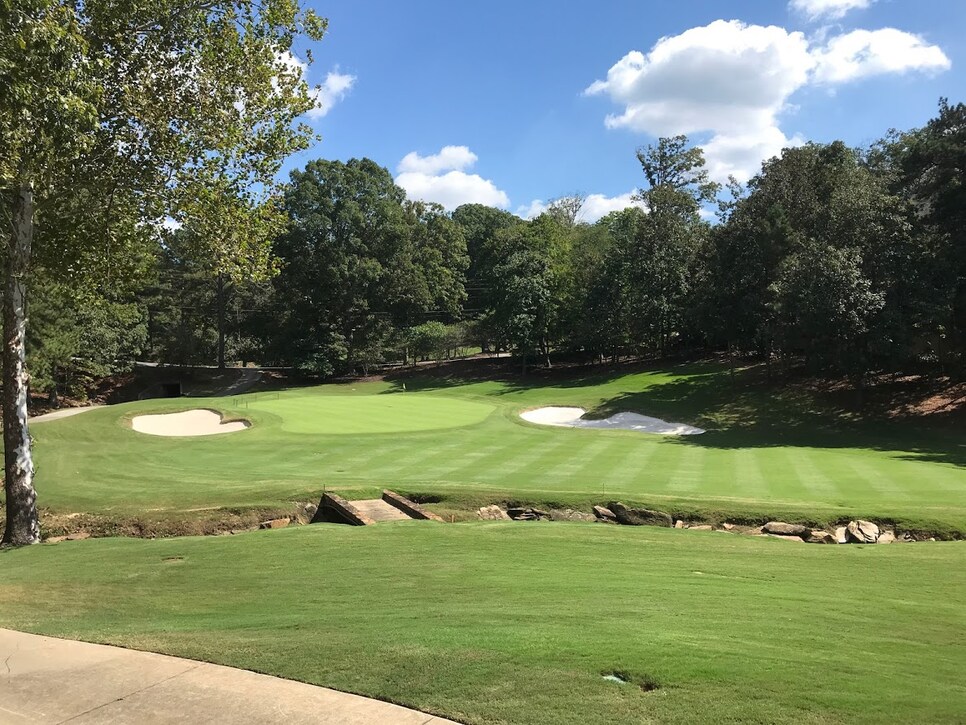 Overview
For over a decade, the most spirited debate in golf was over who really designed the really fine Atlanta Country Club. Both Willard Byrd of Atlanta and Joseph S. Finger of Houston claimed the honor. Both lobbied Golf Digest hard for the architectural credit, but neither provided much supporting documentation. Both architects are deceased now, and from what we can piece together, Byrd landed the original contract in the early 1960s, but was still more land-planner than course architect in those days, so the club brought in Finger to finish the job. We give them both credit for this hilly, strategic design, a solution neither architect would likely have accepted. Atlanta resident and former Jack Nicklaus associate Mike Riley remodeled the course in the early 2000s and his work helped put the course back in the America's 100 Greatest Courses ranking in 2003 after it had fallen off in 1997. Now architect Beau Welling is working with the club, and the results of his renovation will be revealed in late 2023 or early 2024.
About
Designer
Willard Byrd & Joseph S. Finger/Mike Riley (2002)/Beau Welling (2023)
Awards
100 Greatest: Ranked for 26 years from 1969-'90, 1995-'96, 2003-'04. Highest ranking: No. 79, 1985-'86.
Second 100 Greatest: Ranked since 2015. Highest ranking: No. 158, 2015-'16. 2021-'22 ranking: No. 194.
Best in State: Ranked fifth, 2011-'12. Ranked inside the top 5, 1977-'99, 2003, 2009-'10. Ranked sixth, 2013-'16. Ranked seventh 2017-'22. Ranked inside the top 10, 2001, 2005-'07.
Panelists
Ratings from our panel of 1,900 course-ranking panelists
100 GREATEST/BEST IN STATE SCORES
Reviews
1 / 11
Review
""This course checks all the boxes. Some of the longer holes featured some really nice strategic options where if you challenged a bunker or hazard off the tee there was a significant payoff.""
Read More
2022
2 / 11
Review
"Elevation changes allows nice variety of holes, but also incorporates a front stretch of flat, lakeside then creekside holes. Oaks, creeks and bunkering used as significant obstacles and strategy influencers. Creeks and water features add to aesthetics."
Read More
2022
3 / 11
Review
"Straight forward design that winds its way through picturesque forests and creeks. There are not a lot of risk reward shots and the driver is taken out of the long hitters hands on numerous holes with doglegs and hazards. The defining challenge are the undulating greens and numerous pin position opportunities to tuck near hazards and bunkers."
Read More
2021
4 / 11
Review
"When you drive in and see ranch style white clubhouse with rocking chairs, where every flower and blade of grass is perfect, you know you are entering a special place. Landscaping had very much of an Augusta-like feel."
Read More
2021
5 / 11
Review
"Good layout, very scenic and in really good shape."
Read More
2022
6 / 11
Review
"Top notch place. Great layout with some very cool holes incorporating the creek and terrain, almost feels like mountain golf. Level of service by the staff is second to none. Clubhouse and food are best in the Atlanta area. All around great experience."
Read More
2021
7 / 11
Review
"Dramatic routing with some beautiful and memorable holes. Great greens. Beautiful clubhouse and facilities"
Read More
2018
8 / 11
Review
"A great variety of holes on a course that hosted a PGA Tour event for more than 30 years. Always in superb condition."
Read More
2018
9 / 11
Review
"Nicely routed over pretty land"
Read More
2018
10 / 11
Review
"Nice club, solid parkland course."
Read More
2018
11 / 11
Review
"Sold course in a great setting."
Read More
2018
Readers
Collection of reviews from our readers
There are no reader ratings yet
Reviews
There are no readers reviews yet. Be the first to write a review.