1 / 1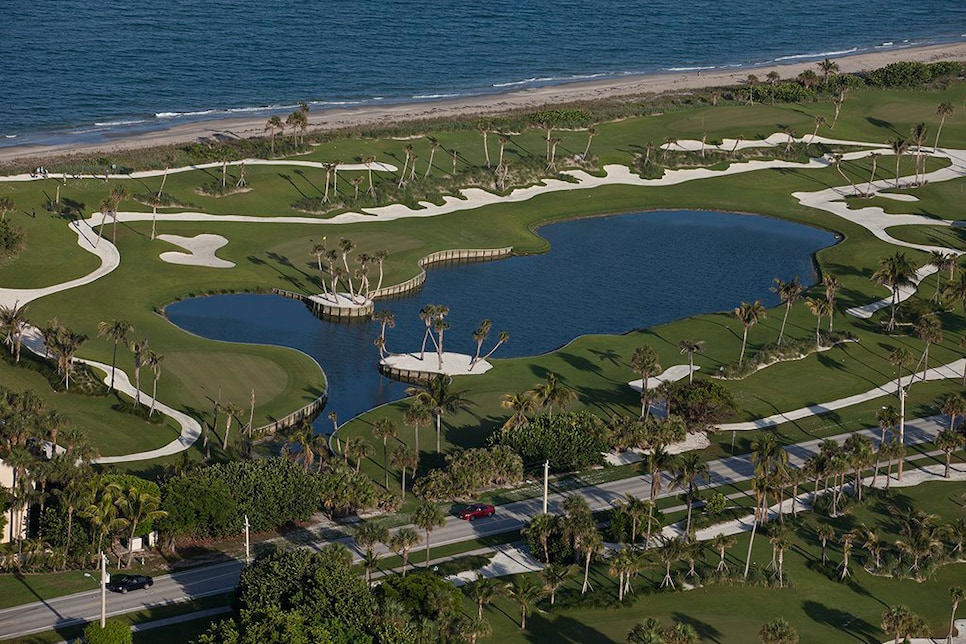 Overview
Redesigned by Raymond Floyd in 2009, the Palm Beach Par-3 Course is widely regarded as one of the most fun short courses anywhere. Situated between the Atlantic Ocean and the Intracoastal Waterway, it hosted an LPGA Pro-Am for 18 years.
About
Designer
Dick Wilson/Joe Lee/(R) Raymond Floyd
Panelists
Ratings from our panel of 1,900 course-ranking panelists
Reviews
1 / 6
Review
"Magnificent Par 3 worth playing if you're in the area."
Read More
2022
2 / 6
Review
"Fun Par 3 course between the Intercoastal Waterway and the Atlantic Ocean. Can play in about 2 hours. Some wonderful views and in good shape for a highly trafficked public offering. Original Dick Wilson design with updates from Raymond Floyd."
Read More
2022
3 / 6
Review
"Great 18 hole par three course. Half the holes run along the intercoastal waterway and the other half work along the Atlantic ocean. The holes range from 80 yards to 180 yards from the back tees. No need for more than a few clubs and a fun way to spend a few hours for a wide range of golfing skill levels."
Read More
2020
4 / 6
Review
"It took me a while to bite on this one. I was told for year to get to the Palm Beach Par 3, but who's going to pay $60 to play a par 3 course? Wow! What an incredible golf course. Holes along the ocean, a few on the Intercoastal and a couple around a pond. The course is in surprising good shape given the number of rounds played. Grab a pull cart or carry your way around the course, because it's not a place to rush the round. When your finished go past the US Open Trophy (yes, it's real) and have breakfast or lunch overlooking the ocean. It's one of the best meals in the area. There aren't to many sure things in life, but a great time at The Palm Beach Par 3 is one of them!"
Read More
2018
5 / 6
Review
"So much fun! A great and walkable 18 hole par 3 course in swanky Palm Beach!"
Read More
2018
6 / 6
Review
"Ocean and inter coastal. Great restaurant."
Read More
2018
Readers
Collection of reviews from our readers
There are no reader ratings yet
Reviews
There are no readers reviews yet. Be the first to write a review.