Mountain Lake Country Club
Lake Wales, FL • Private
1 / 6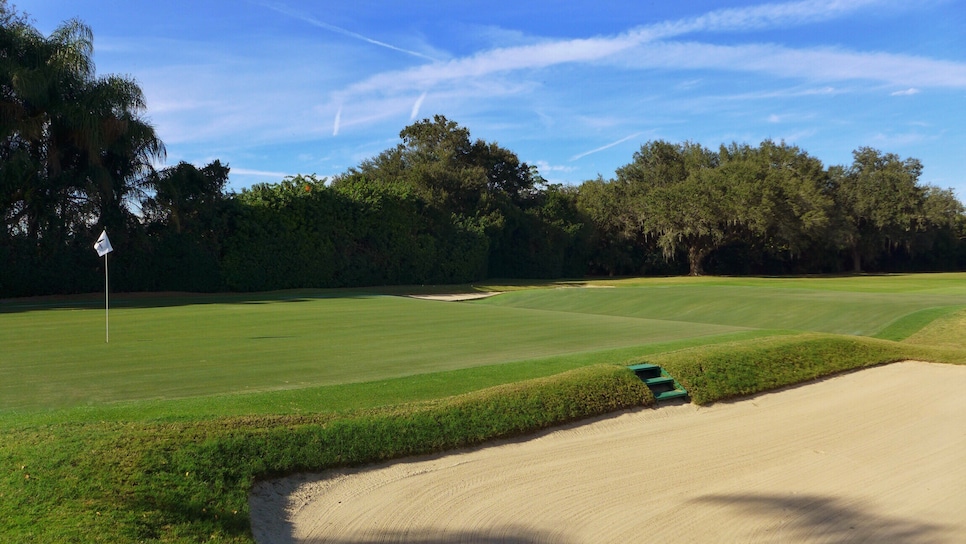 2 / 6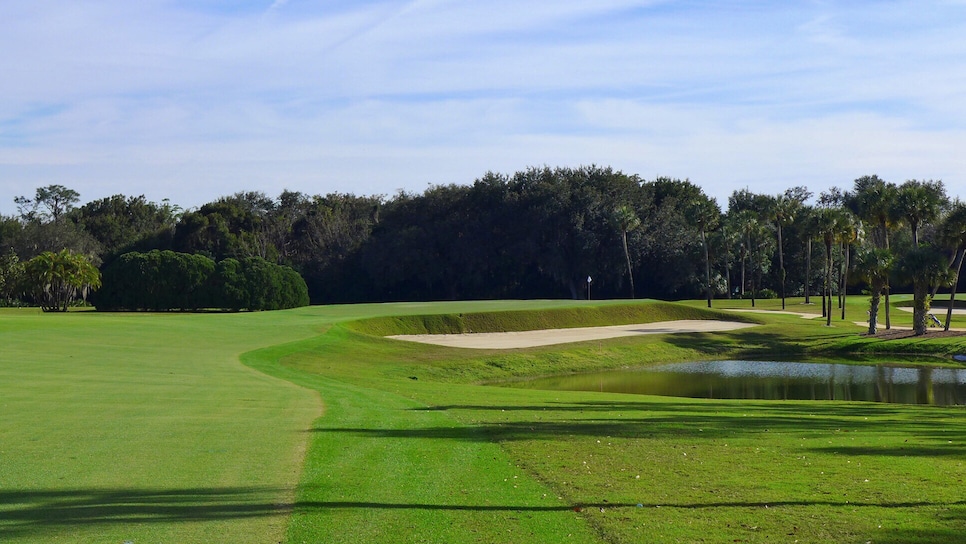 3 / 6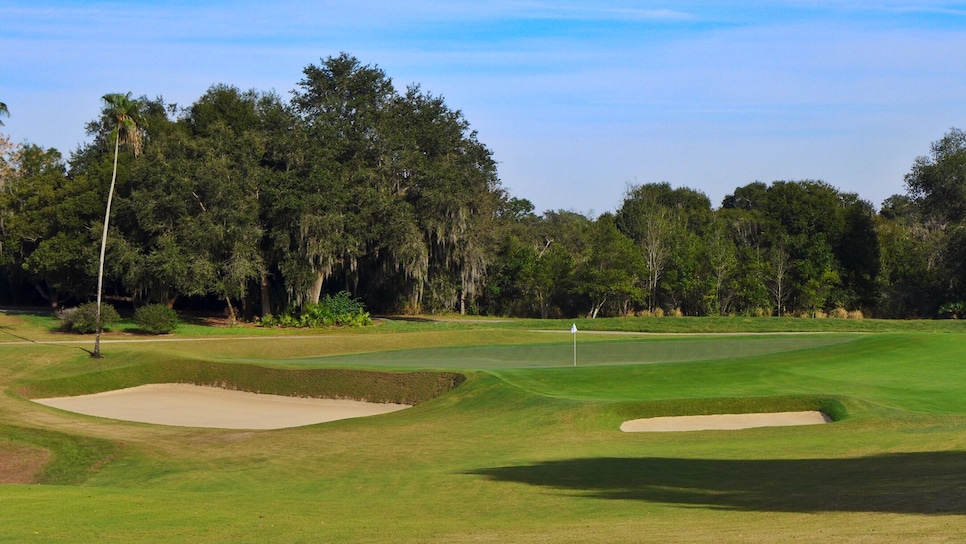 4 / 6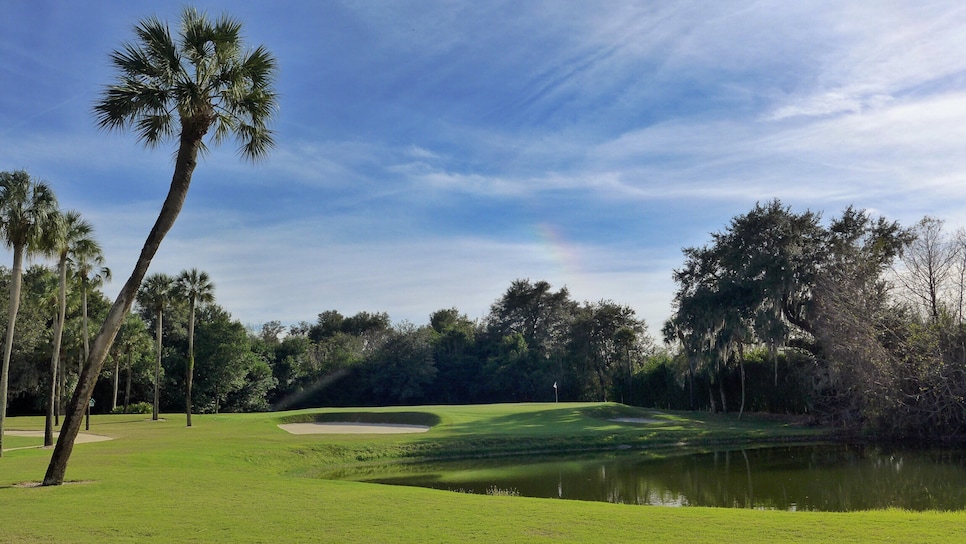 5 / 6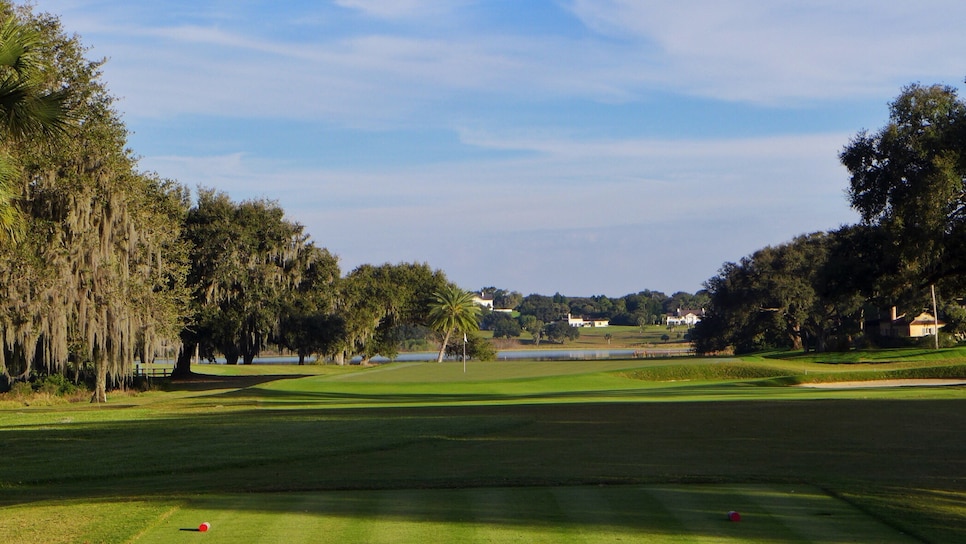 6 / 6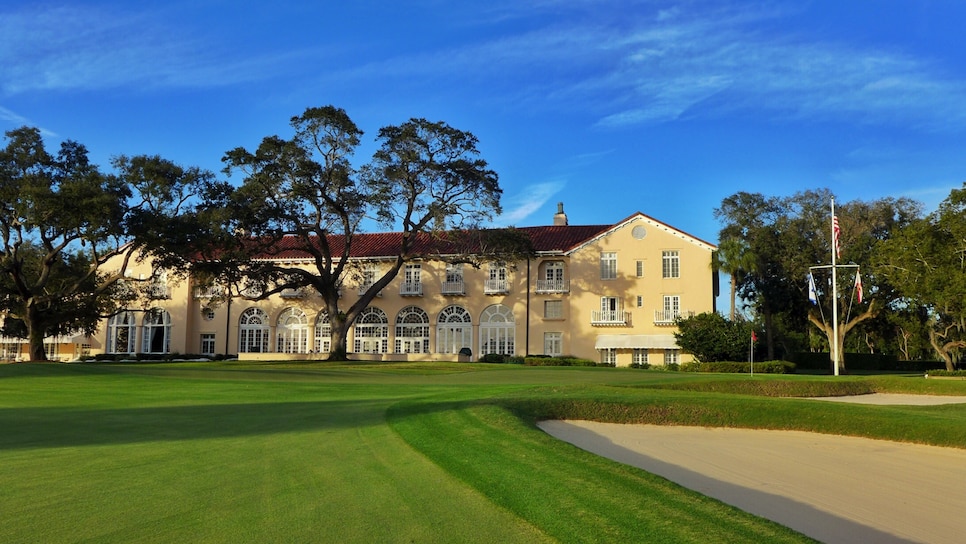 Overview
Seth Raynor built Mountain Lake, a millionaires' winter retreat, in two stages, completing one nine in 1917 and the other four years later. As he did on all his projects, Raynor produced some "template holes" and some originals. At Mountain Lake, his par-3 fifth sports a very authentic Biarritz green and the seventh is recognizable as a Road Hole. But the par-3 11th, designed with a canted, slanted Redan green, has been reworked in recent years, with the front half of the putting surface flattened to create pin positions just above a 10-foot-deep frontal bunker. Restoration expert Ron Prichard and his associate Tyler Rae have been reclaiming Raynor features for over seven years, working most recently on perfecting the unique "circus ring" contour in the middle of the ninth green.
About
Designer
Seth Raynor/(R) Brian M. Silva, ASGCA/(R) Ron Prichard
Awards
Second 100 Greatest: Ranked 174th, 2019-'22.
2023-'24 ranking: 193rd.
Previous ranking: 174th.
Highest ranking: No. 174, 2019-'22.
Best in State: Ranked 10th, 2015-'16, 2019-'22. Ranked 12th, 2017-'18.
Panelists
Ratings from our panel of 1,900 course-ranking panelists
100 GREATEST/BEST IN STATE SCORES
Reviews
1 / 8
Review
"To play Mountain Lake is to take a step back in time. The course and the 'colony' are hidden away in Central Florida, found only by those who are supposed to be there. The ambience is very 'old school', including both the anonymity of the club and its snow-bird membership, as well as the relatively undisturbed Seth Raynor layout."
Read More
2022
2 / 8
Review
"Impeccable conditioning, with well-kept edges, especially around the greenside bunkers. Some of the best greens I've ever played."
Read More
2022
3 / 8
Review
"The unmistakable Raynor geometry is omnipresent, with clean lines and simple shapes, plus steep grass faces of the bunkers throughout the golf course. Most of the usual template holes are easily identifiable, and the green complexes are classic, with great examples of the double plateau, biarritz, short, redan and punchbowl in particular."
Read More
2022
4 / 8
Review
"Feels very much like playing a course back in 1916."
Read More
2021
5 / 8
Review
"Surprising elevation change for Florida. Wonderful Raynor template holes, green complexes, and bunkering. Thumb print green feature on the Short hole was somewhat unique in that it was on the center of the green. Somewhat forgiving off the tee but green complexes very demanding. Island tee on #8 was supposedly the first island tee box when originally built. Bok tower in distance on #10 is the aiming point off the tee, interesting use of landmark."
Read More
2022
6 / 8
Review
"Private course. Only remaining Seth Raynor course in Florida. Fun course to play."
Read More
2022
7 / 8
Review
"Immaculate conditions prevail at this "Golden Age" Seth Raynor classic. Fairways were firm and fast and the greens rolled true. Course possessed all the template holes. Bunker placement dictated the preferred route to each hole. Play it if invited."
Read More
2021
8 / 8
Review
"I may have been the youngest person on the course by 30 years. An absolutely fabulous community and course amid suburban Orlando strip mall sprawl. Must play in the area. Fabulous Raynor design. Great use of the relatively tame property. A step back in time to 70 years ago."
Read More
2018
Readers
Collection of reviews from our readers
There are no reader ratings yet
Reviews
There are no readers reviews yet. Be the first to write a review.