1 / 9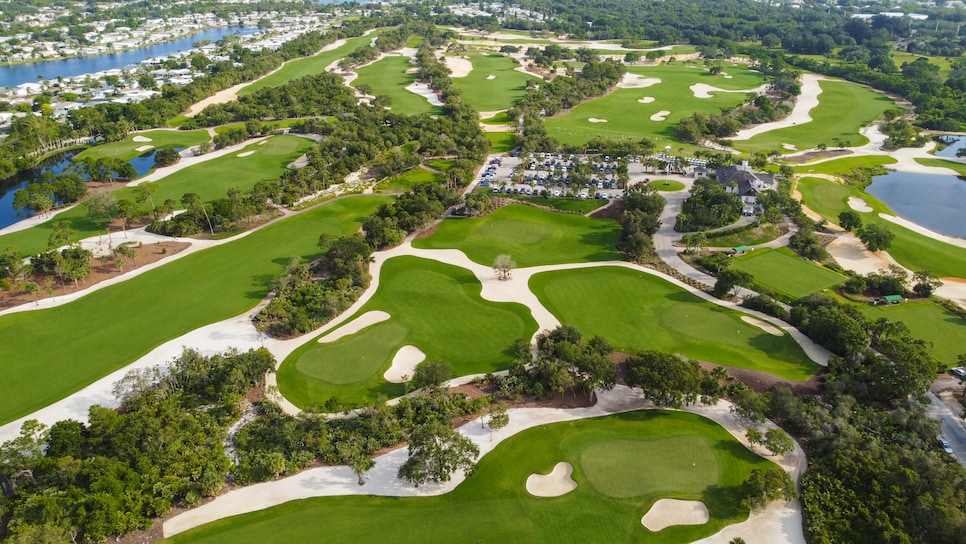 2 / 9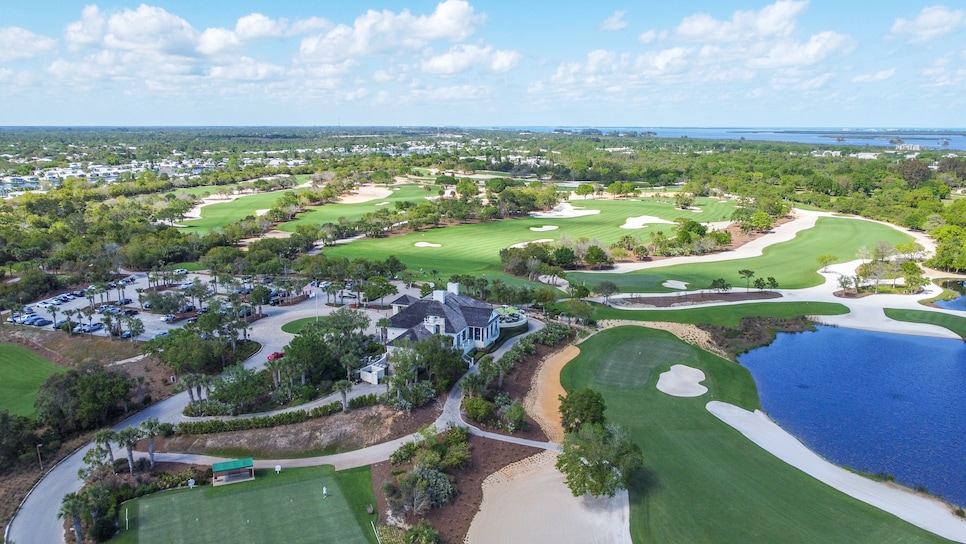 3 / 9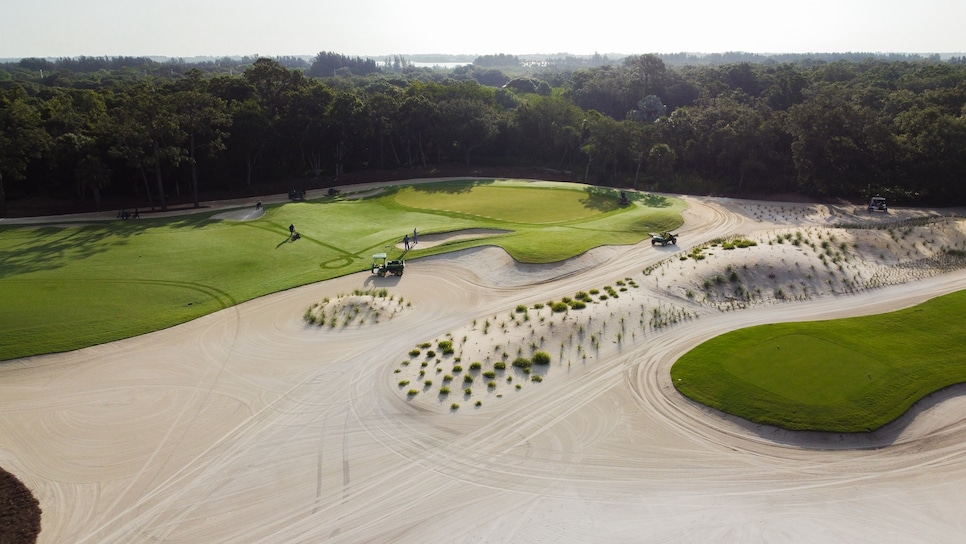 4 / 9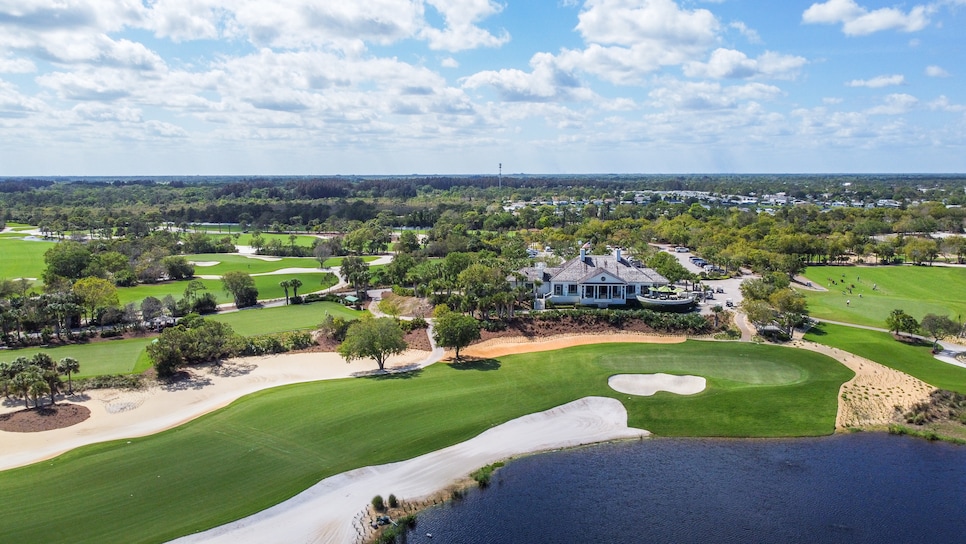 5 / 9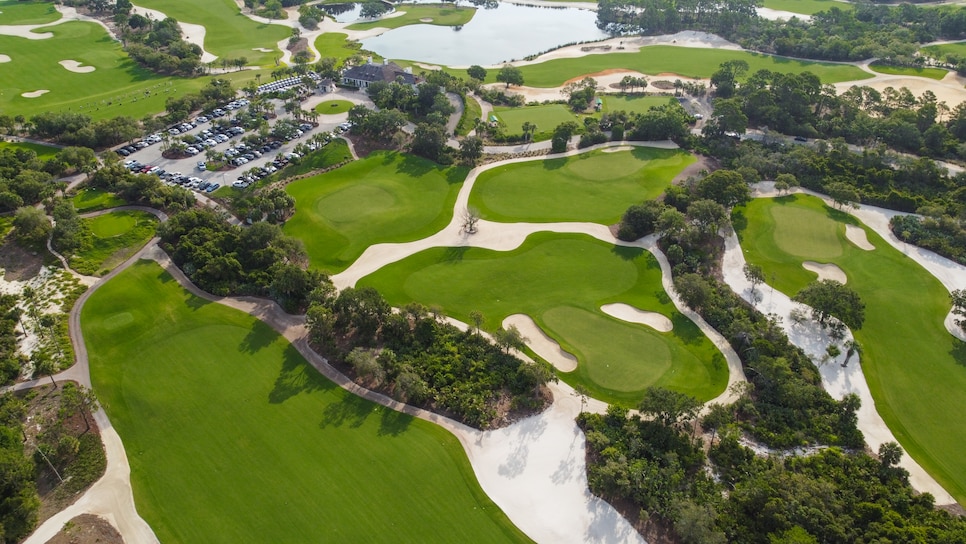 6 / 9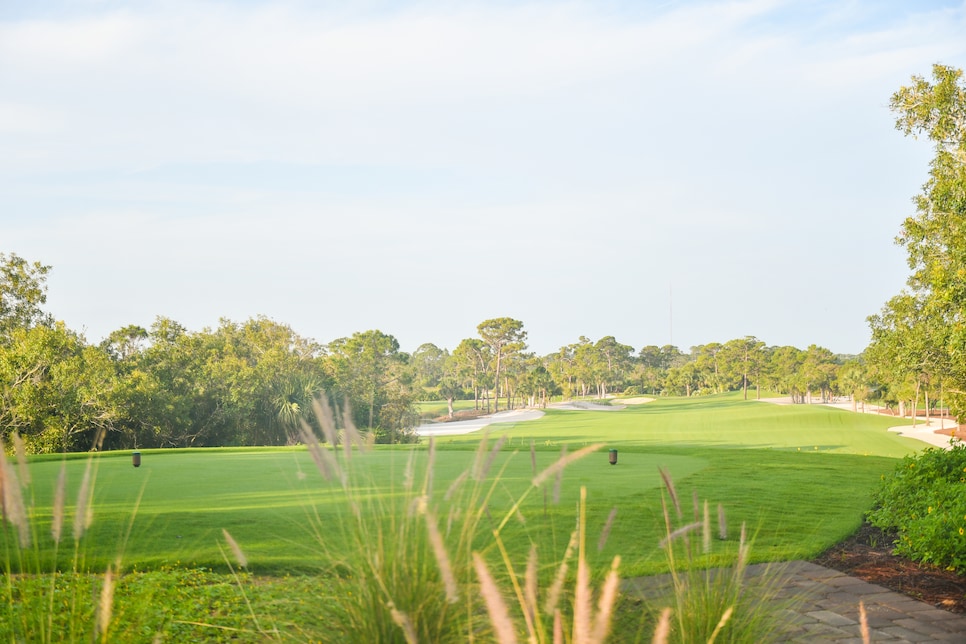 7 / 9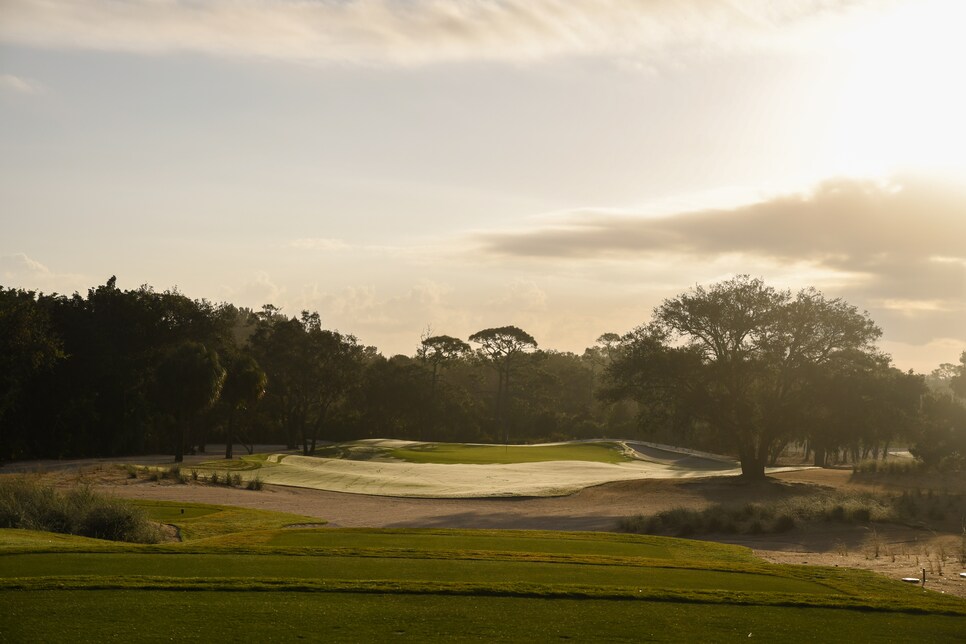 8 / 9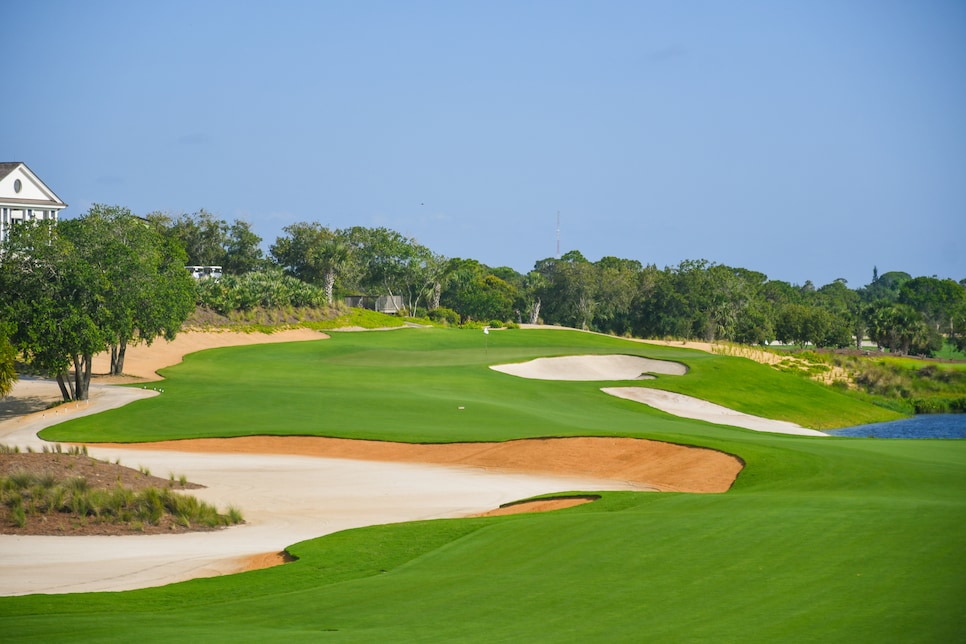 9 / 9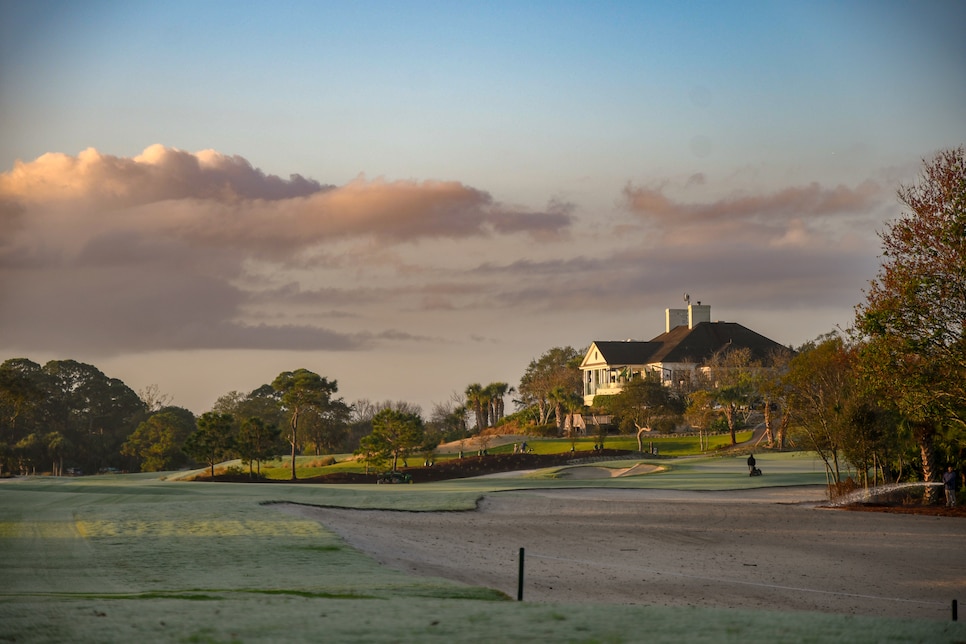 Overview
John's Island West was one of the last courses Tom Fazio and his associates completed as they were getting into the thick of building Shadow Creek in Las Vegas. In that regard, the course fittingly marks an end to an early Fazio phase, one before it became increasingly clear to him that, for the skills of he and his staff to be maximized, the project's budget and ambition were more critical than having strong natural assets to work with. John's Island, like Jupiter Hills an hour south, did have strong natural assets, namely a series of sand ridges, some up to 50 feet high, that were used to prop up a number of greens and tees. This provided attractive views, tough targets, and much needed relief amid a site thick with dense undergrowth. Several lakes were excavated for added fill and the surfaces of the course were cut and molded with sandy finger-like transition areas and bunkers, but the overall feel of the course is calm and not engineered. It's a wonderful snapshot of a creative use of existing land, one burnished further by Fazio's 2022 renovation.
About
Designer
Thomas Fazio, ASGCA
Awards
Best in State: Ranked inside the top 10, 1991, 2003, 2007-'09. Ranked 11th, 2011-'12. Ranked 12th, 2013-'14. Ranked inside the top 15, 1995, 1999, 2005. Ranked 18th, 2021-'22. Ranked 19th, 2019-'20. Ranked 20th, 2015-'16. Ranked inside the top 20, 1993, 2001. Ranked 22nd, 2017-'18. Ranked inside the top 25, 1997.
Panelists
Ratings from our panel of 1,900 course-ranking panelists
100 GREATEST/BEST IN STATE SCORES
Reviews
1 / 3
Review
"Unique Florida course built on a sand dune. Great views from elevated tees and there are some good short par 4s"
Read More
2022
2 / 3
Review
"About as beautiful as a course can be short of ocean or mountain backdrops, and the attention to "on course details" is exceptional. This is "all about golf" starting with a wide range of practice and warm-up options that are both "nearby and secluded" at the same time. Nice mix of holes that are playable for most. The staff was attentive and helpful without the haughtiness of some upper-end operations. No huge pro shop or clubhouse, but a first-class golf experience from start to finish."
Read More
2019
3 / 3
Review
"This course is really nice. Don't let the shorter total distance fool you given the course protects itself very well. I would have expected the staff service level to be stronger, but not a big deal. Overall a great course if you have the chance to play it."
Read More
2018
Readers
Collection of reviews from our readers
There are no reader ratings yet
Reviews
There are no readers reviews yet. Be the first to write a review.