1 / 10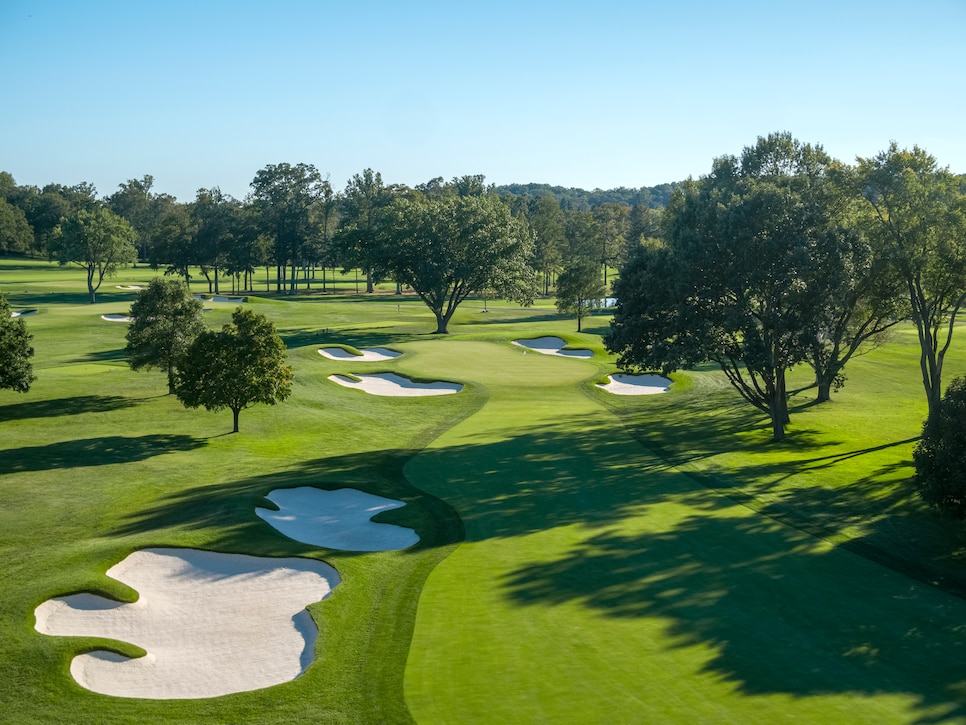 2 / 10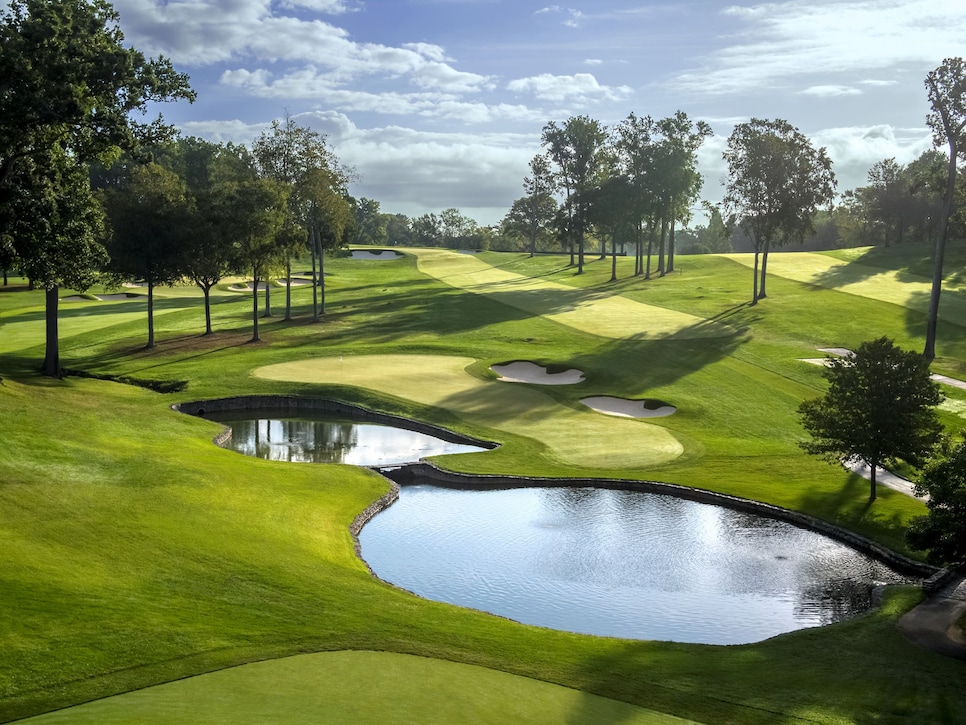 3 / 10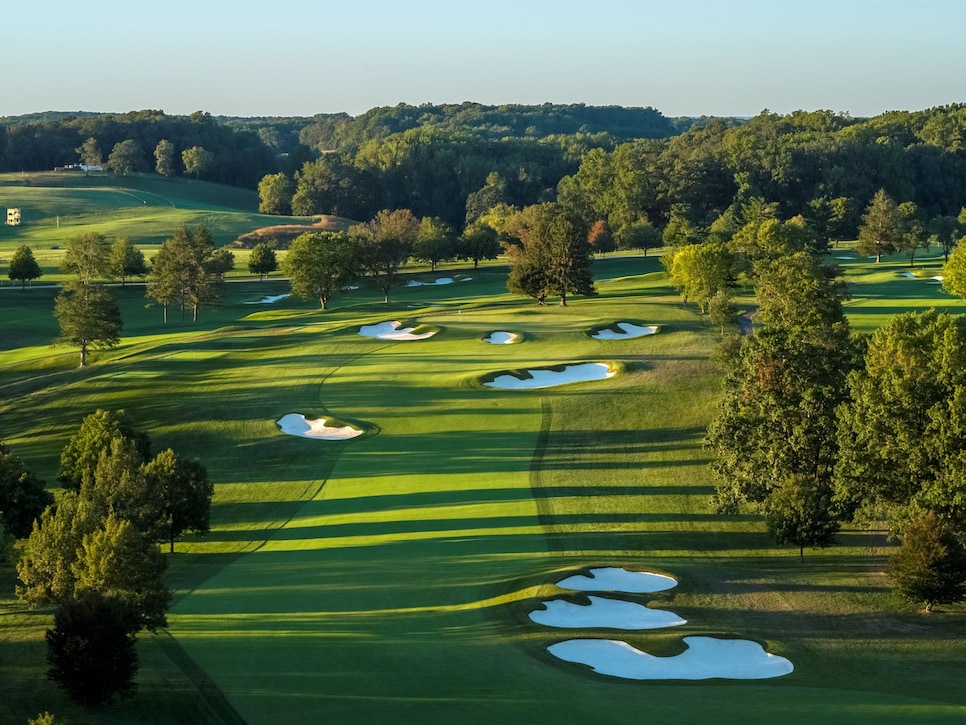 4 / 10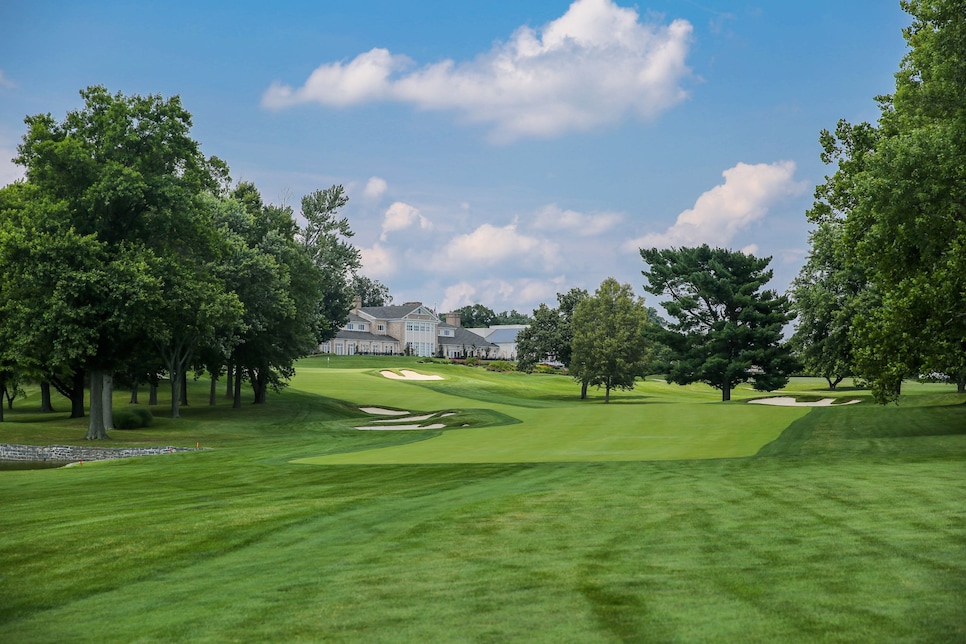 5 / 10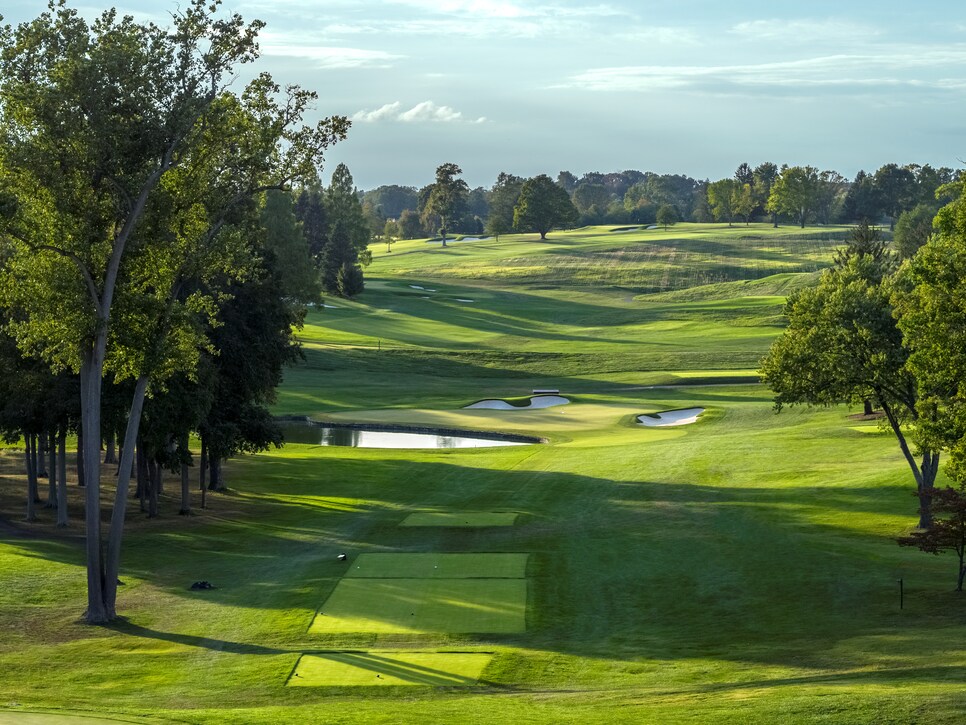 6 / 10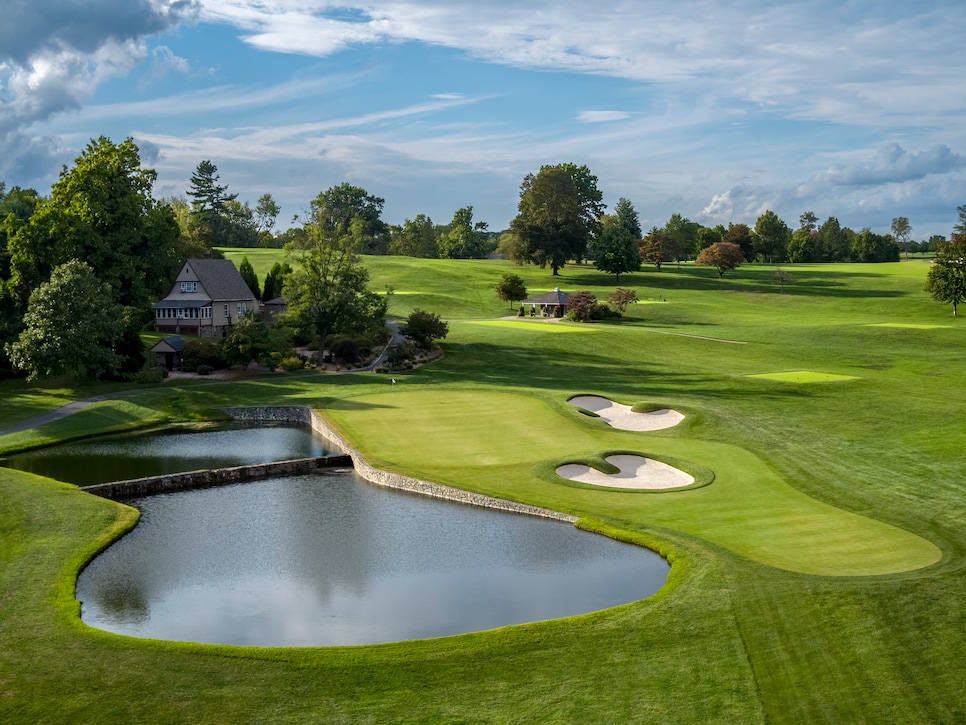 7 / 10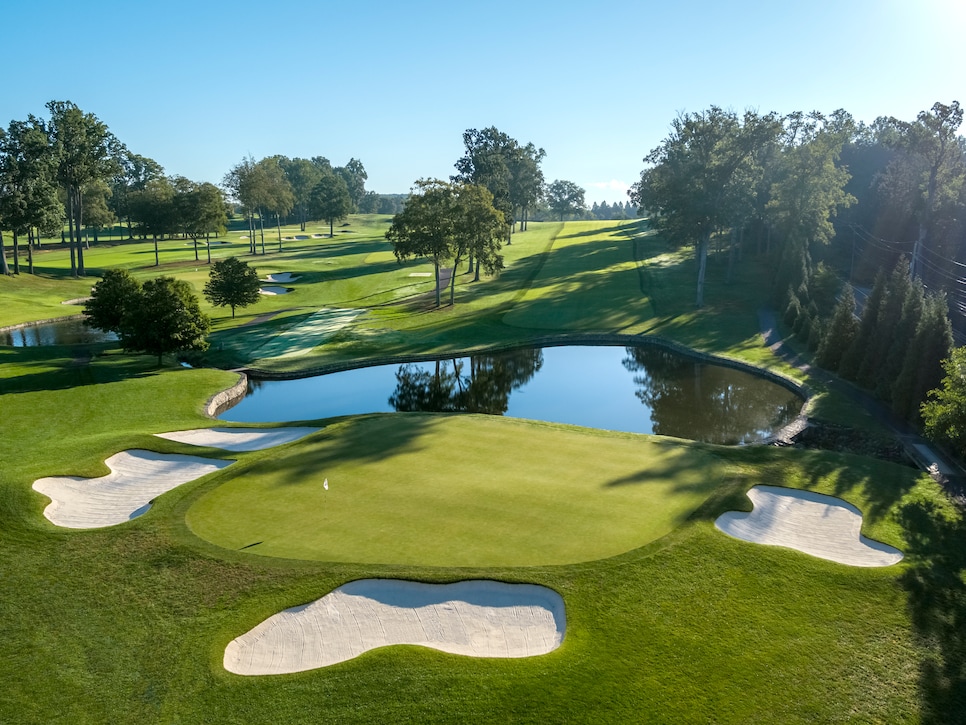 8 / 10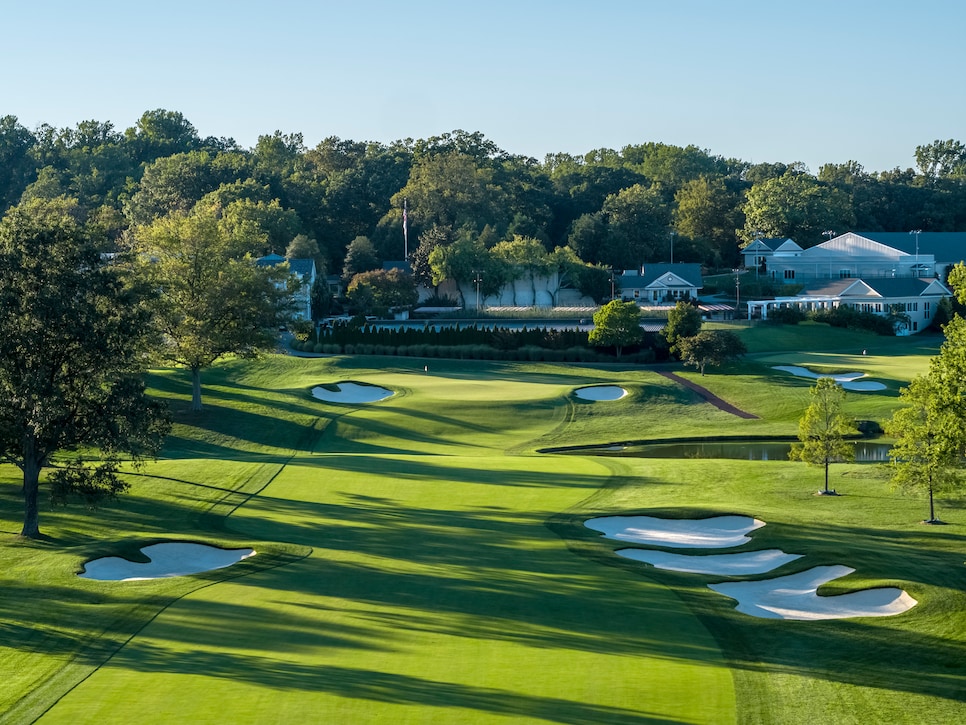 9 / 10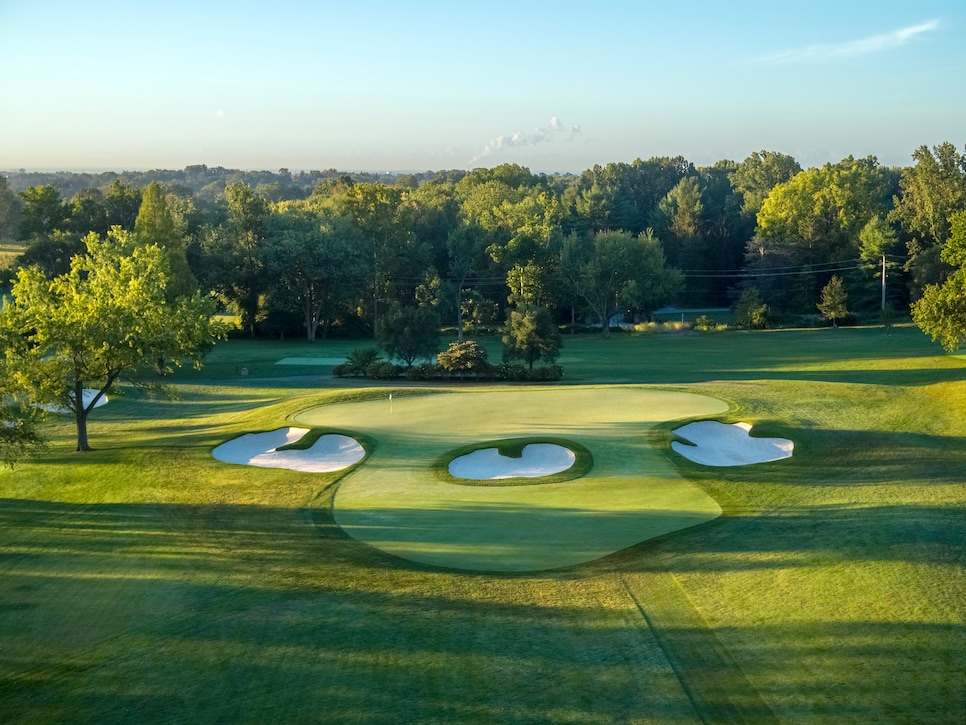 10 / 10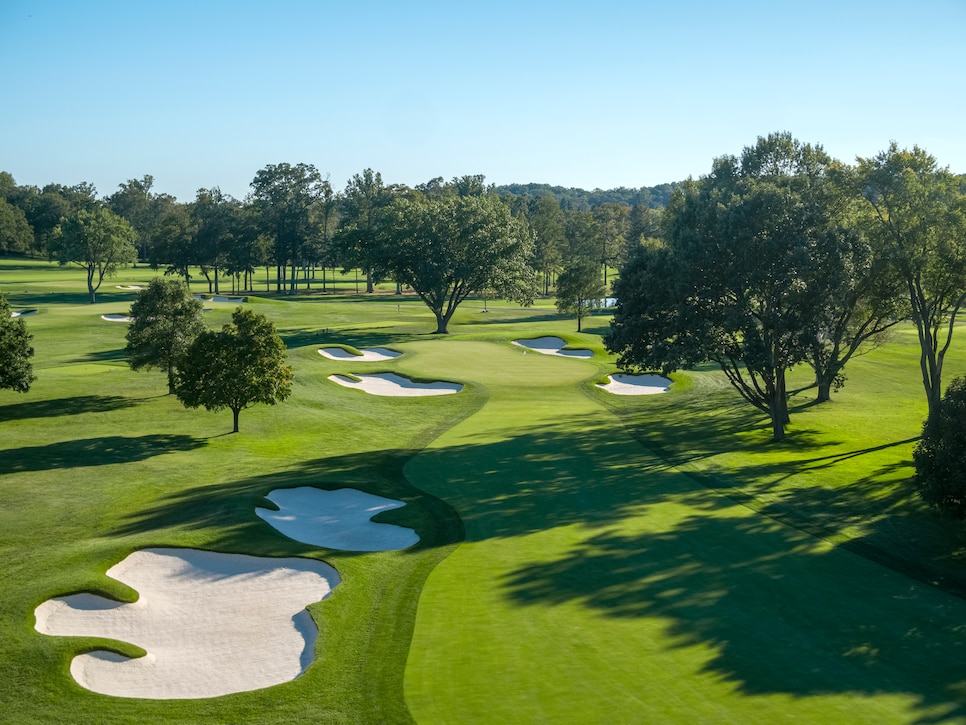 Overview
The Robert Trent Jones Sr.-designed South Course is routed among the rolling terrain of northern Delaware and provides some really good vistas of large sections of the golf course. The routing takes advantage of the terrain to produce a course with strong layout design and a variety of holes that include thoughtful short par 4s such as the 11th, challenging longer par 4s such as No. 5 and a beautiful mix of par 3s. Recent tree removal plus some tornado damage have opened up the course even more, and some bunkers were added at the corner of doglegs in an attempt to restore some shot options back to a few holes ahead of the 2022 BMW Championship, the first time the PGA Tour will host an event in Delaware.
About
Designer
Robert Trent Jones, ASGCA/(R) Keith Foster/(R) Andrew Green
Awards
100 Greatest: Ranked for 30 years from 1969-'90 and 1995-2002. Highest ranking: No. 81, 1985-'88.
Second 100 Greatest: Ranked 193rd, 2015-'16. Ranked 195th, 2017-'18.
Best in State: Ranked first, 1985-2009, since 2013. Ranked fourth, 2011-'12. Ranked inside the top 5 since 1977.
Panelists
Ratings from our panel of 1,900 course-ranking panelists
100 GREATEST/BEST IN STATE SCORES
Reviews
1 / 7
Review
"The shot options are what stands out most for the South course at Wilmington CC. Most of the par 4's have subtle doglegs that invite a player to cut off yardage by carrying a bunker or stand of trees. Conversely the fairways are not overly tight and player can hit conservative tee shots that leave longer approaches that are not from the optimal angle. Standout risk/reward holes are #3-5 that have greens cut hard against water features with difficult possible pin positions."
Read More
2022
2 / 7
Review
"Each putting green contains several distinct sections, and demands strategy to allow the best angle to attack on the approach shots. A green in regulation is not necessarily a 2-putt, and can often require imagination in traversing across greens as multiple breaks in a putt is not uncommon. The large, firm and receptive greens, coupled with very true rolls make putting at WCC very invigorating. "
Read More
2021
3 / 7
Review
"The course receives high marks for being challenging from the blue tees with long carries and thick rough while being reasonably playable from average golfers due to extensive tree removal following a tornado in summer 2020."
Read More
2021
4 / 7
Review
"Big, undulating greens on show with some notable alternations such as at 5, 10, 12, 13 & 17 where some interesting pins can be placed near to bunkering or small green areas. 17 in particular is like a three leaf clover with water in front and a back bunker dividing two "leaves" of green space. "
Read More
2021
5 / 7
Review
"With the recent tornado taking out many trees, #5 is one hole that left an option to take the drive down the 16th fairway because of the dogleg. More bunkering was placed on the inner side of the dogleg but is certainly an awkward hole without the trees. A few too many straight holes lowers the shot options here with not much to think about on the drive or approach. One example is #6 which plays as a short uphill par 4 with a wedge into an elevated green. Without the trees it's a straight shot fairway with a huge area out to the left to play to."
Read More
2021
7 / 7
Review
"From the first greeting as we arrived, to golf professional staff, to top notch caddie; the Wilmington experience was excellent, and I had the feeling this is an every day experience for members and their guests. Same can be said about the Wilmington South golf course which I consider a premier track. Views from 5/16 and the landing area after the drive on 3 are spectacular. There is a lot of history in the area, and the golf course reflected it. "
Read More
2019
Readers
Collection of reviews from our readers
There are no reader ratings yet
Reviews
There are no readers reviews yet. Be the first to write a review.