1 / 7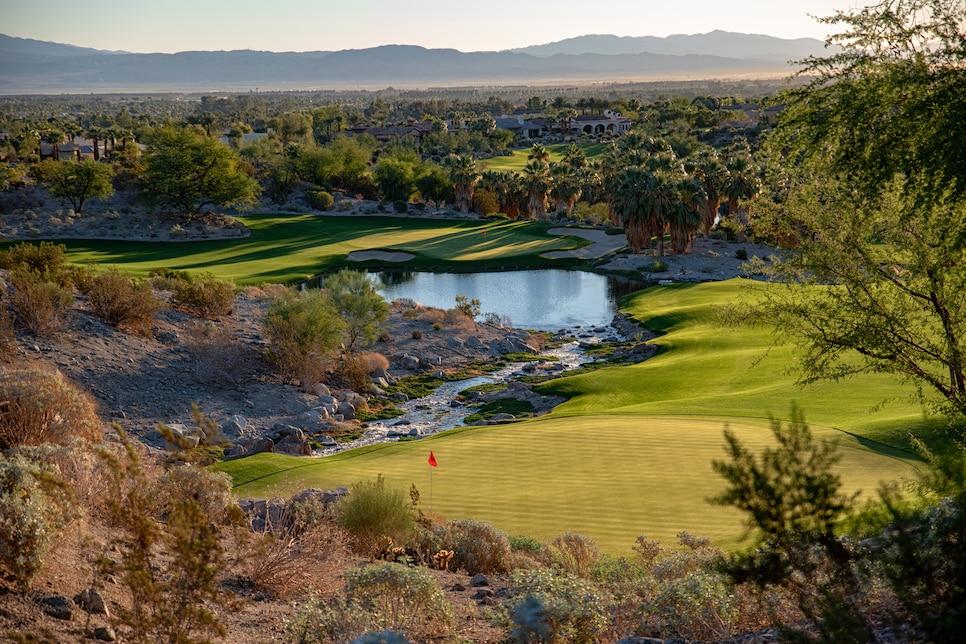 2 / 7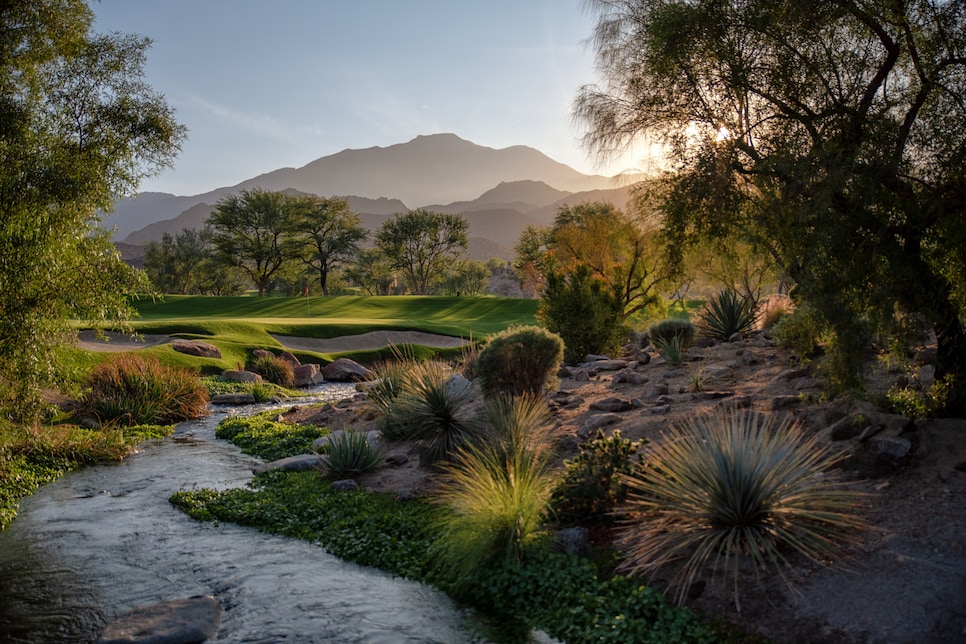 3 / 7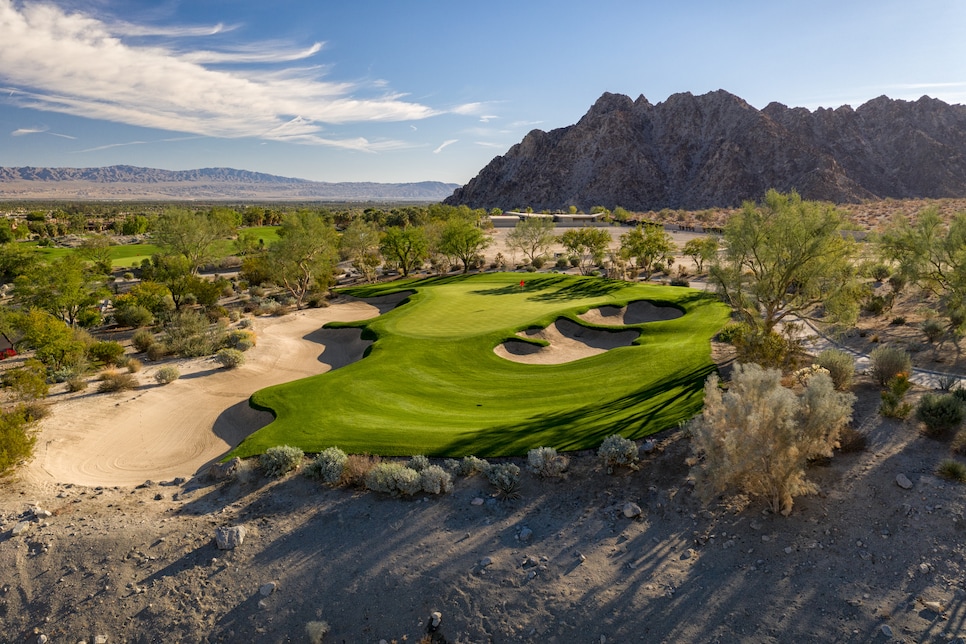 4 / 7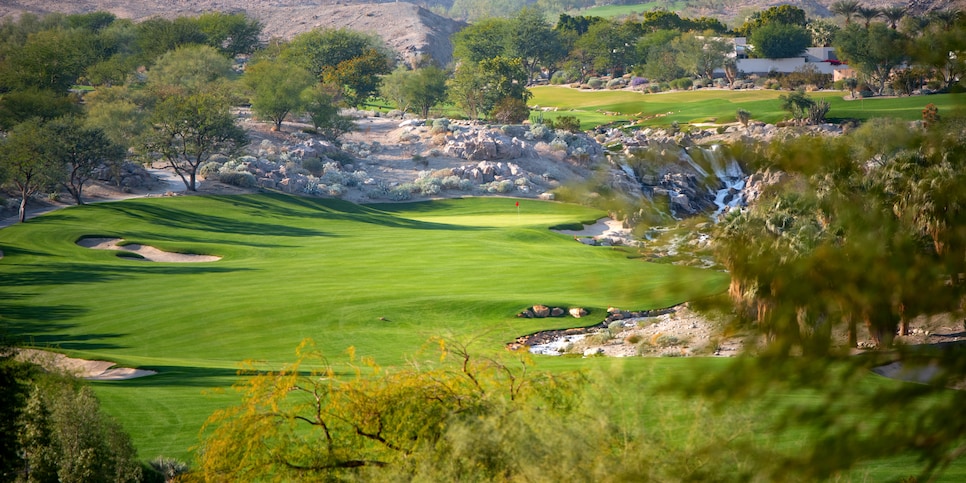 5 / 7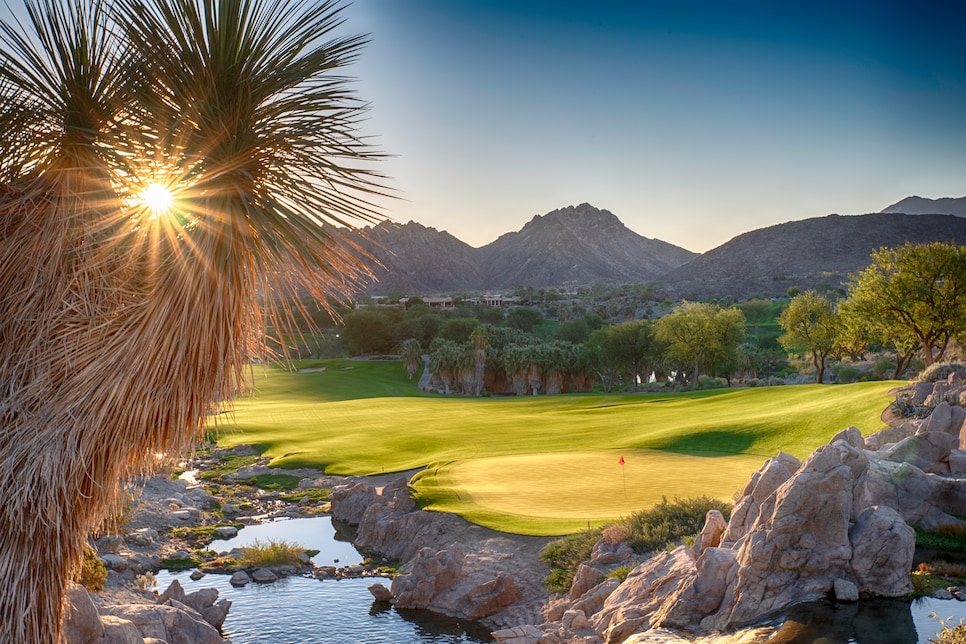 6 / 7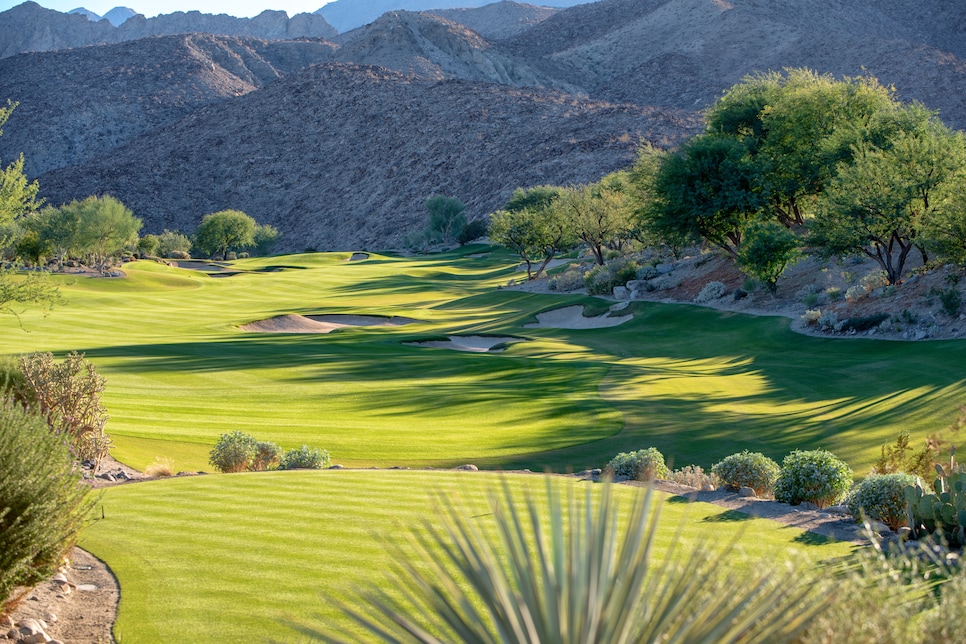 7 / 7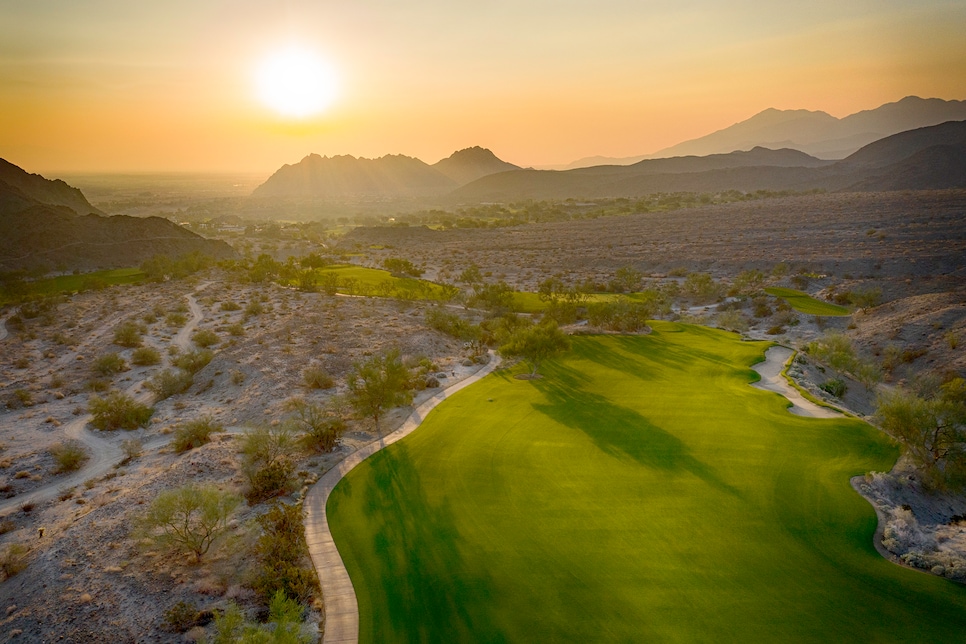 Overview
The developers of The Quarry hired Tom Fazio in the early 1990s with instructions that he top his design of Shadow Creek (ranked No. 27 on this year's list). Fazio was savvy enough to ignore those instructions, because he recognized The Quarry site was a much better piece of topography than what he'd been provided in Las Vegas. Thus The Quarry has more variety, starting and ending in a gravel quarry now lavishly landscaped. In between, holes play on high desert overlooking the Palm Springs Valley and in a valley, with four holes tucked in an isolated notch of the Santa Rosa Mountains. The course regularly receives some of the highest Conditioning scores in the ranking.
About
Designer
Thomas Fazio, ASGCA
Awards
100 Greatest: Ranked since 1999.
2023-'24 ranking: 91st.
Previous ranking: 85th,
Highest ranking: No. 44, 2009-'10.
Best in State: Ranked ninth, 2011-'12, 2015-'16, 2019-'20. Ranked 10th, 2017-'18. Ranked inside the top 10, 1999-2010. Ranked 11th, 2013-'14, 2021-'22. Ranked inside the top 15, 1995-'97.
2023-'24 ranking: 12th.
Previous ranking: 11th.
Panelists
Ratings from our panel of 1,900 course-ranking panelists
100 GREATEST/BEST IN STATE SCORES
Reviews
1 / 7
Review
"A beautiful and serene setting which has significant variation in terrain and feel, from the flatlands near the clubhouse, to the elevated adjacent area, to the 4 holes of the "cove" which are surprisingly varied and exceedingly quiet and peaceful. Conditions are exceptional, as are aesthetics which show an incredible attention to detail. Course has above average layout variety, but despite all of these attributes, it is demanding but fair, and scorable with good play."
Read More
2023
2 / 7
Review
"One of the best conditioned courses I have ever played. So unique picking up your divots and bringing them with you. Firm, fast, and perfect greens. A really great set of par 3 holes. The back tees on 17 are special."
Read More
2023
3 / 7
Review
"This course certainly belongs in the top 100. A great mixture of easy, medium and difficult holes. The backdrops on the back nine just scream for you to take a picture on almost every hole. The prettiest desert course this rater has ever played. The firmness of the greens were excellent. They awarded a well struck shot and punished a poor one. This is a layout you will never get tied of playing."
Read More
2023
4 / 7
Review
"Gorgeous and fun layout into the mountains of the Coachella Valley. If there is a better conditioned course, someone tell me where! I started looking on the 3rd hole and including their awesome 9 hole short course I could not find one weed! When you take a divot they ask that not only fill it with seed mix, but pick up the grass from the divot and put it in the trash can on your cart. I can't say enough about the conditions! Greens are excellent. Fast and true and hold well-hit, well-placed shots. Make sure you take time to play the 9 hole par 3 short course too. I think either the best or second-best par 3 on the property is on the short course!"
Read More
2022
5 / 7
Review
"With Stone Eagle, this is my favorite course in the desert. It is Tom Fazio at his best. If you get an invite--go."
Read More
2018
6 / 7
Review
"A beautiful Tom Fazio design that feels very natural in a fantastic setting in the Santa Rosa mountains. Every hole is different, offers fantastic views and will challenge you to score. The large undulating greens have usable slopes that allow you to access various pin positions provided you don't short-side yourself."
Read More
2018
7 / 7
Review
"One of the best courses and clubs in the desert. Very scenic as well as a good test of golf."
Read More
2018
Readers
Collection of reviews from our readers
There are no reader ratings yet
Reviews
There are no readers reviews yet. Be the first to write a review.