1 / 5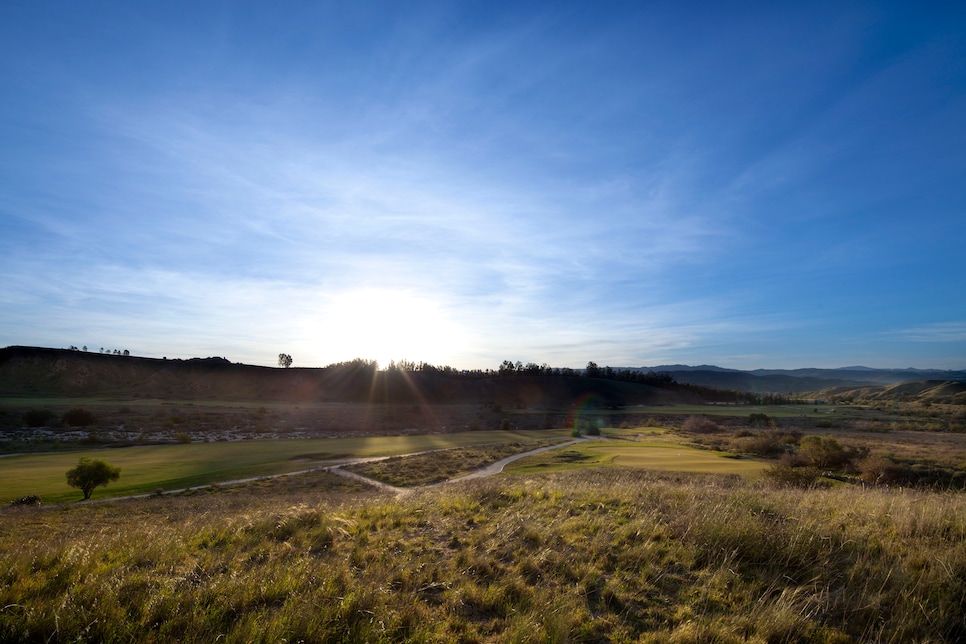 2 / 5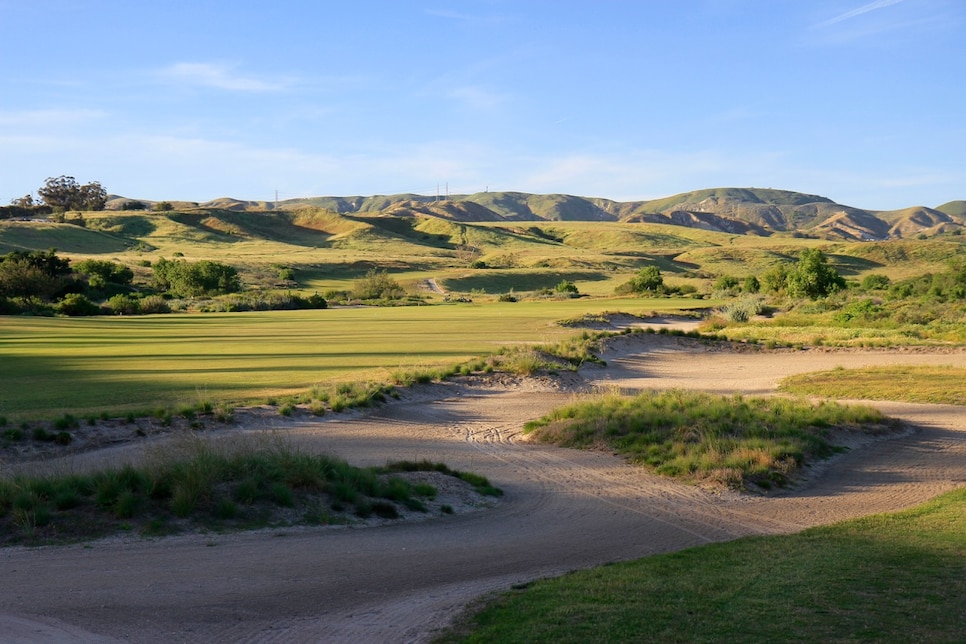 3 / 5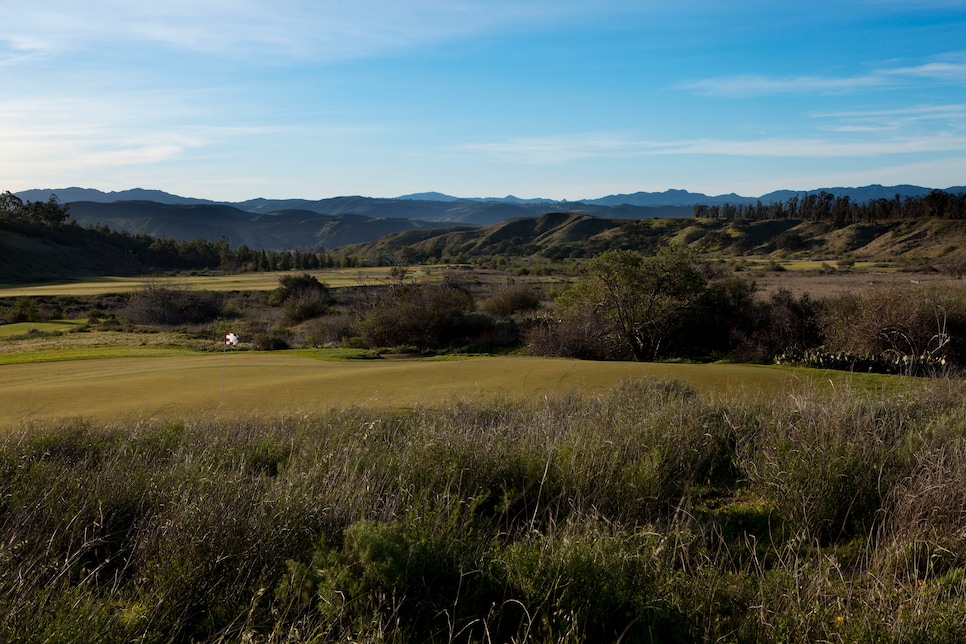 4 / 5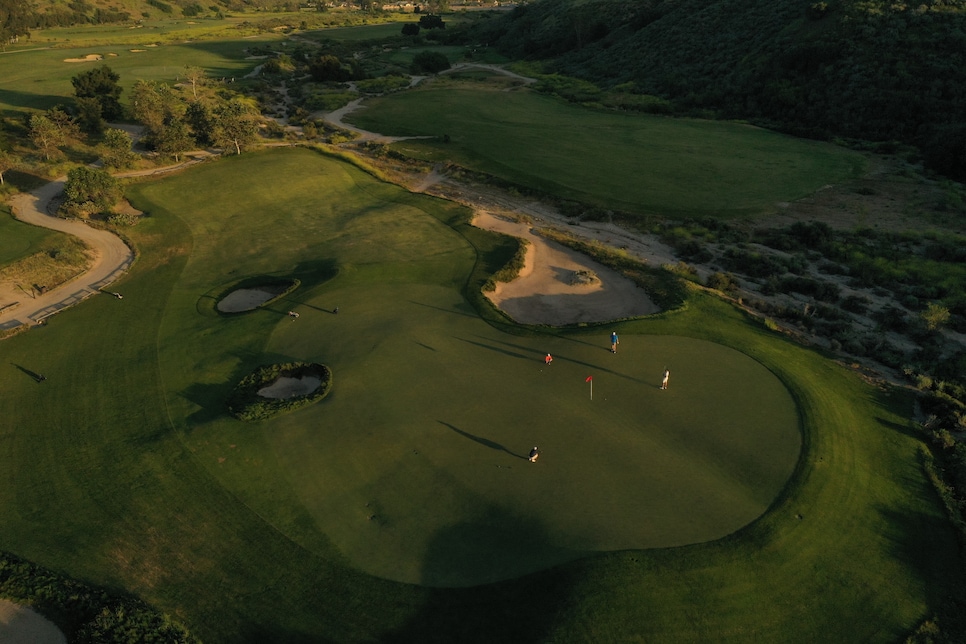 5 / 5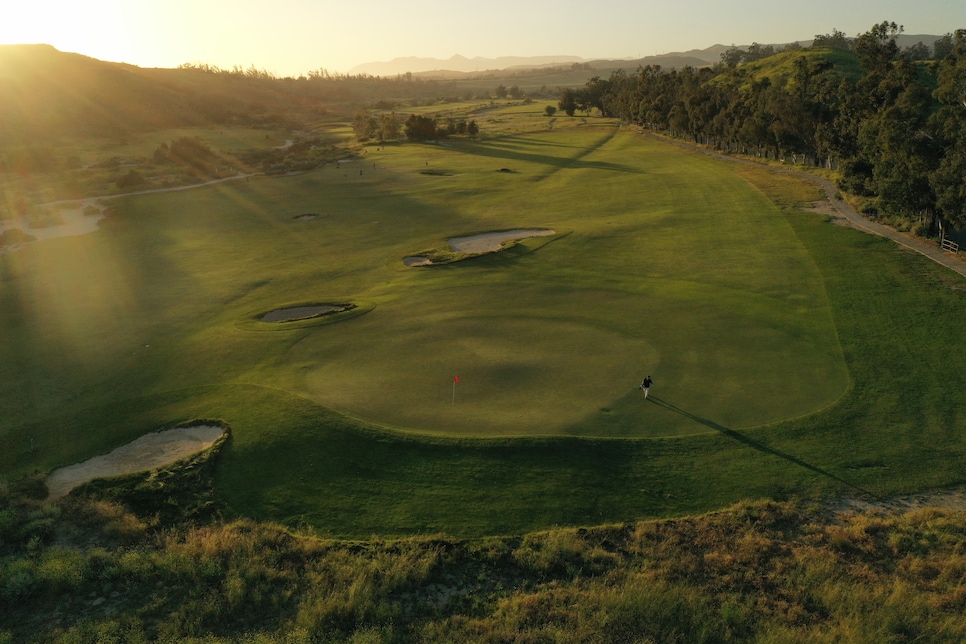 Overview
Rustic Canyon earned the honor of Golf Digest's Most Affordable Public Course in 2002, and it has continued to generate attention as one of Southern California's best public options since. With wide, generous fairways routed through a seasonal stream bed in the foothills north of Los Angeles, this Gil Hanse, Jim Wagner and Geoff Shackelford design is a natural, minimalistic and strategic gem that should be on any list of the best in California.
About
Designer
Gilbert Hanse, ASGCA
Awards
Best in State:
2023-'24 ranking: 52nd (previously unranked).
Best New Affordable Public Course of 2002.
Panelists
Ratings from our panel of 1,900 course-ranking panelists
100 GREATEST/BEST IN STATE SCORES
Reviews
1 / 8
Review
"One of the better values one will find anywhere, this panelist paid a $22 tee time for twilight weekday to walk...felt like stealing especially in California! Good use of slope in the green complexes along w/ width and angles to provide variety. Challenge does suffer a bit however as there is not a big priority on accuracy or distance control due to the sheer width and size of fairways "
Read More
2022
2 / 8
Review
"Fun golf course with good elevation change. Fair shape of the greens and fairways."
Read More
2021
3 / 8
Review
"Rustic Canyon has matured really well, and applause to the operation for keeping the shot options maintenance in tip top strategic shape! Such good architecture available to the public golfer at a wonderful price. The mission statement that the owner had, that Gil Hanse brought to life, is still thrilling 20 years later. Such good par 3s here, with the terrific 17th being the best of the bunch. Outstanding par 4s at 14 and 16, with the short and full of options #3 being a short par 4 gem in a similar vein as #10 at Riviera. Rustic is so much fun to play, with the width in the fairways keeping it very playable, but offering very strategic decisions all day long based on that day's course set up."
Read More
2021
4 / 8
Review
"Very fun and underrated layout outside LA. A lot of fun risk/reward holes consisting of reachable par 5s and drivable par 4s with great views. Teed off in the late afternoon at a great rate. Conditioning was a little rough in some areas. A must visit if anywhere in the area to see this early Gil Hanse/Geoff Shackelford collaboration."
Read More
2019
5 / 8
Review
"What a public course should aspire to. Firm and fast and interesting at every turn. Easy to walk, challenging but fair, and exposed to variable winds. The only knock on this course is the pace of play, which is glacial."
Read More
2018
6 / 8
Review
"Fun course for a reasonable price. The conditioning is not always the greatest but the design itself makes up for any conditioning shortcomings."
Read More
2018
7 / 8
Review
"This is one of the best deals in the country. I played for $22 on a weekday afternoon to walk the course. It has a very nice design and was in good shape. To be able to play a course like this in California for $22 is shocking! There is a lot of risk/reward and you need to choose your angles as the tee shots are pretty wide open and the greens are large. The ground game is encouraged with the green surrounds mowed short. Avoid the bunkers as they are penal. Not much of a clubhouse and a little rough around the edges but the price, design and condition really make it stand out."
Read More
2018
8 / 8
Review
"I'm a big fan of minimalist designs that reduce maintenance costs resulting in affordable green fees for the masses. This is a classic example."
Read More
2018
Readers
Collection of reviews from our readers
There are no reader ratings yet
Reviews
There are no readers reviews yet. Be the first to write a review.