1 / 2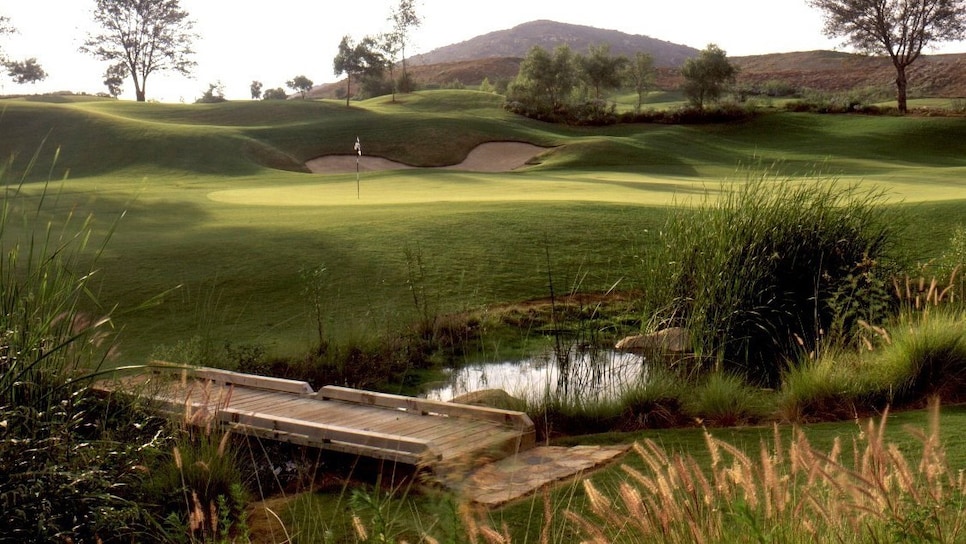 2 / 2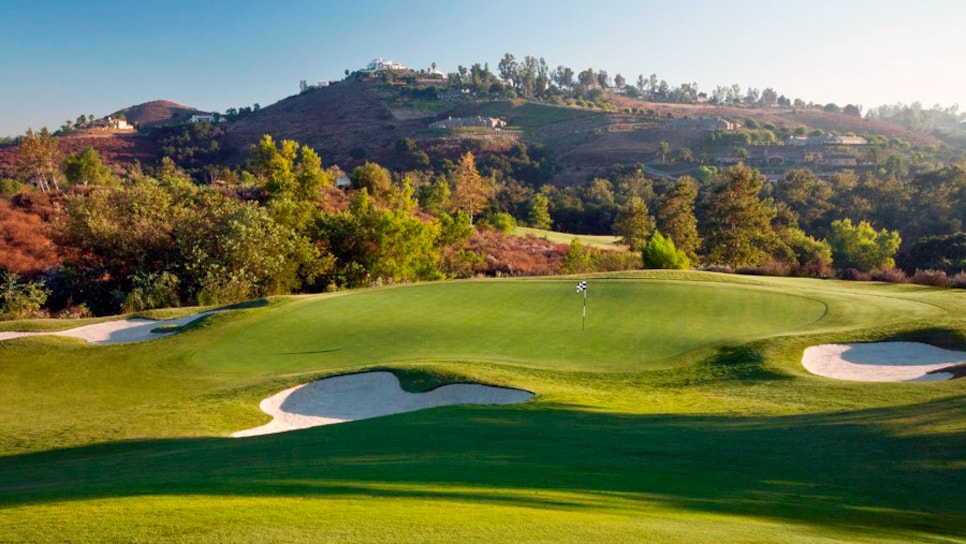 Overview
Just minutes from downtown San Diego, this Johnny Miller and Robert Muir Graves design snakes through rolling foothills with an abundance of elevation changes. Maderas not only features a challenging, target-oriented layout, but it also stars over forty acres of native wildflowers.
About
Designer
Johnny Miller/Robert Muir Graves, ASGCA
Awards
100 Greatest Public: Ranked for four years from 2013-'16.
Highest ranking: No. 89, 2013-'14.
Best in State: Ranked in the top 45, 2013-'16.
2023-'24 ranking: 56th.
Previous ranking: Unranked.
Panelists
Ratings from our panel of 1,900 course-ranking panelists
100 GREATEST/BEST IN STATE SCORES
Reviews
1 / 8
Review
"No flat spots on these greens. Firm fast greens. Not unfair just difficult if not in the right spot."
Read More
2022
2 / 8
Review
"An up and down course that has great variety but is difficult if windy. From the back tees it is a real championship course. I liked the course but it is not a course for high handicap players."
Read More
2021
3 / 8
Review
"Beautifully landscaped with great vistas. Lots of fun with some big bomber holes. Great condition from tee to green. Some blind and difficult to judge shots but overall a great experience."
Read More
2021
4 / 8
Review
"Very nice facilities but most of the staff seem to be going through the motions rather that showing genuine interest in their work and the golfers experience."
Read More
2018
5 / 8
Review
"Challenging layout - great conditions - scenic upscale resort style golf facility. Challenging greens and narrow fairways require accurate tee and iron shots."
Read More
2018
6 / 8
Review
"Super fun course. Tons of holes going uphill or downhill, making for easy and hard shots into the green."
Read More
2018
7 / 8
Review
"A very pretty course that has several holes that need to be redesigned."
Read More
2018
8 / 8
Review
"Greens too severe for public course"
Read More
2018
Readers
Collection of reviews from our readers
There are no reader ratings yet
Reviews
There are no readers reviews yet. Be the first to write a review.