1 / 1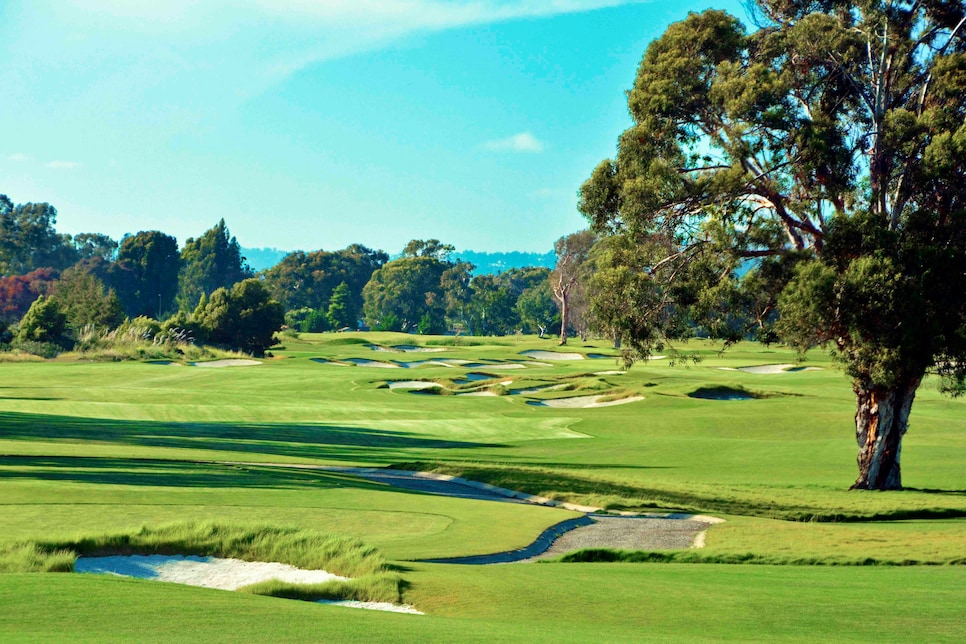 Overview
Reconstructed by architect Rees Jones in 2018, the South Course at Corica Park is a classic sandbelt track with natural fescue and large, flat bunkers lining vast fairways. The minimalist design and expansive yet contoured putting surfaces allow the ball to be played by both the air and the ground at this Bay Area gem.
Panelists
Ratings from our panel of 1,900 course-ranking panelists
100 GREATEST/BEST IN STATE SCORES
Reviews
1 / 3
Review
"The renovated Corica Park golf complex seems to be hitching its wagon to the concept of "fun" and the clientele appears to be embracing it. Based on how the renovation was completed, they've created a course that plays very firm and fast. Proximity to Oakland International Airport doesn't make for a peaceful round, but it's still a fun one. The majority of the course is fairly wide and wide-open, but a stretch of the back nine that goes to the northeastern corner of the property is actually quite tight. The course still plays quite flat which is probably needed since it's on the edge of an airport. Bunkering is very thoughtful, and proper angles need to be considered to score well. Greens are large and undulating and two-putts can be difficult."
Read More
2022
2 / 3
Review
"Recently renovated muni in Alameda re-invented as an Australian sandbelt design by Rees Jones. Firm, fast, and undulating fairways, few trees, strategically placed bunkers and generally lots of wind. Gets a ton of play but conditioning has held up reasonably well for the past 2 years. Nice variety of holes and shot options and a good bargain if you can snag a tee time."
Read More
2022
3 / 3
Review
"This is a great municipal course, but just not an truly great golf course. Many of the playing corridors are too tight for the Melbourne Sand Belt look the designer is going for. There are also some oddly placed hazards that don't really hurt a great player, but are downright brutal for a high handicapper. The greens of the South Course are the star of the show."
Read More
2019
Readers
Collection of reviews from our readers
There are no reader ratings yet
Reviews
There are no readers reviews yet. Be the first to write a review.