1 / 4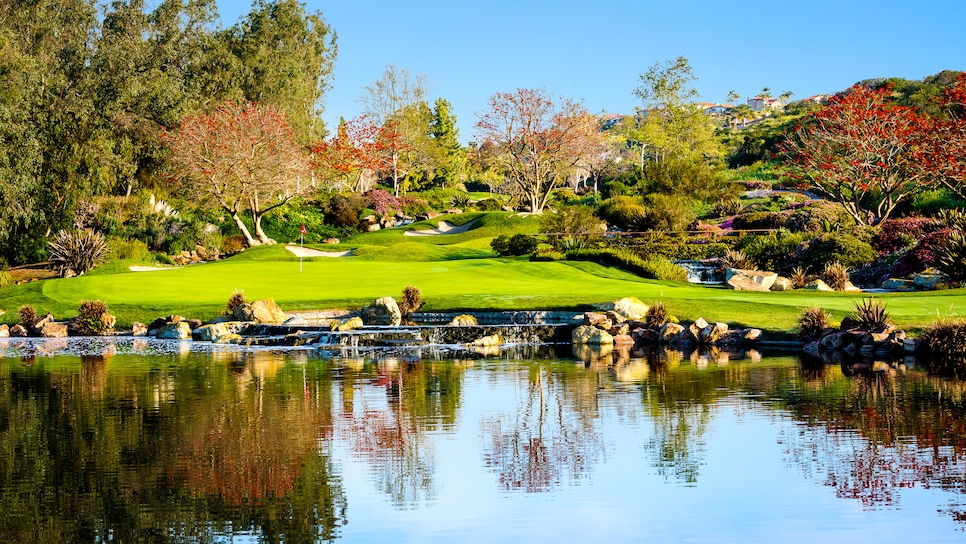 2 / 4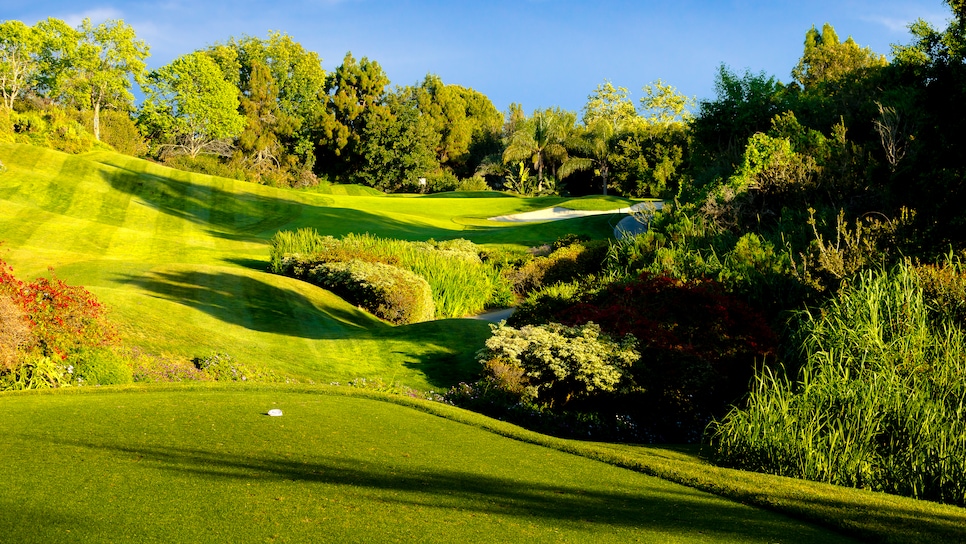 3 / 4

Brian Oar - Fairways+Greens
4 / 4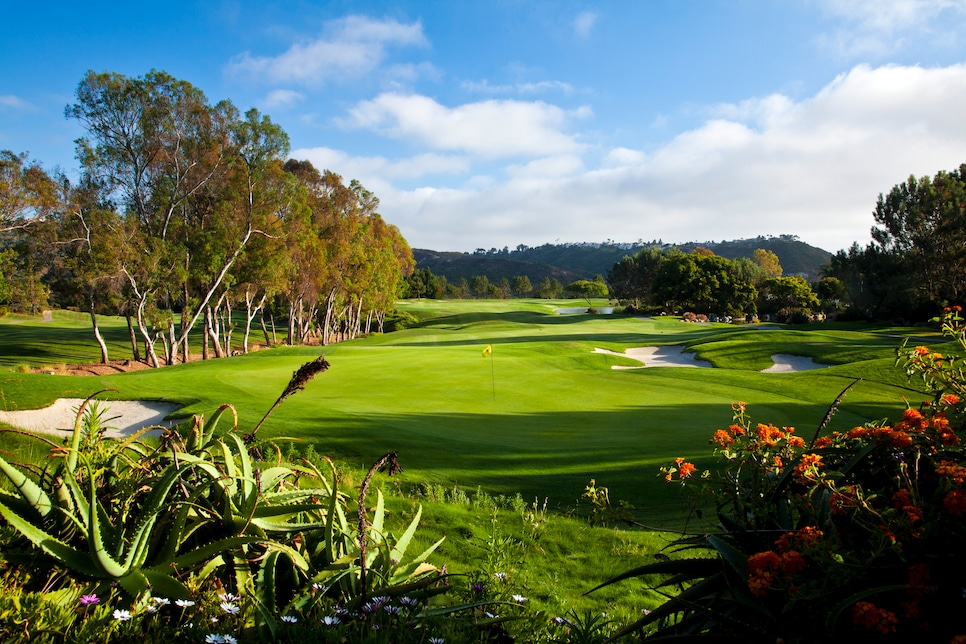 Brian Oar - Fairways+Greens
Overview
Aviara, part of an upscale Hyatt resort, has held the LPGA's JTBC Classic (formerly the Kia Classic) for the past nine years. The only Arnold Palmer design in the area, this resort course meanders through rolling hillsides and is landscaped with native Southern California wildflowers.
Awards
Best in State: Ranked inside the top 30, 1995. Ranked 31st, 2013-'14.
Panelists
Ratings from our panel of 1,900 course-ranking panelists
100 GREATEST/BEST IN STATE SCORES
Reviews
1 / 14
Review
"This is a hidden gem in the San Diego area. Located in the hills in the area. The course is a great deal of fun. The conditions are wonderful and the collection of par-3 holes are both difficult and very attractive to play."
Read More
2022
2 / 14
Review
"Beautiful setting. Good, friendly, well-trained staff. Conditioning can be a challenge and the course layout is just ok for the price charged, so not always a great value. Best played in the spring and summer as the flowers on the course are absolutely beautiful at that time of year."
Read More
2021
3 / 14
Review
"Nice Arnold Palmer layout that has hosted LPGA events. Nice views and lots of elevation changes with risk/reward on many holes."
Read More
2021
4 / 14
Review
"Fantastic course conditions!"
Read More
2021
5 / 14
Review
"Well manicured course with rolling terrain and water features"
Read More
2021
6 / 14
Review
"Excellent track for all levels. Lots of elevation changes which creates interesting and different holes. The greens are huge so you can pad the GIR stats. Word to the wise - just play a long iron off 10 tee. If you go deep off the tee it'll cost you."
Read More
2019
7 / 14
Review
"I like it better now that the drought has abated. Lots of water, however...and green. Overtly lush for the environs. Aviara is a tropical-looking fantasy planted in an otherwise-arid landscape. Multiple waterfalls. Lakes guard three of the par-3's. A majority of the holes play left-to-right. Elevation changes. Highly manicured and also manufactured. Saw minimal attempts to brown the place out. NIce double-green at #12 and #15. Excellent resort-style service at this CCFAD, but beyond the economic reach of most average golfers."
Read More
2018
8 / 14
Review
"This Arnold Palmer design has some gorgeous par 3's along with good variety of golf holes and elevation changes."
Read More
2018
9 / 14
Review
"Wonderful place!"
Read More
2018
10 / 14
Review
"The aesthetics at Aviara are wonderful - the landscaping and attention to detail are the highlights. The course is conventional - somewhat expected as the designer is Palmer and this is a resort property. Overall, a better experience than the other nearby resorts."
Read More
2018
11 / 14
Review
"Solid resort course in a beautiful area."
Read More
2018
12 / 14
Review
"One of Palmer's best designs. Good variety and beautiful landscaping."
Read More
2018
13 / 14
Review
"It's expensive but the service is second to none. The landscaping with all of the flowers and waterfalls is really interesting. Good layout and very nice views. This is really a fun course to play."
Read More
2018
14 / 14
Review
"A wonderful Arnold Palmer design that take advantage of the rolling terrain to create a fun and challenging layout. Generous landing areas often hide speed slots, prime areas to land your tee shots and propel your ball towards the hole, miss the sweet spot and you will be challenged to make par or better. Great service and amenities, not to be missed."
Read More
2018
Readers
Collection of reviews from our readers
There are no reader ratings yet
Reviews
There are no readers reviews yet. Be the first to write a review.