1 / 7

2 / 7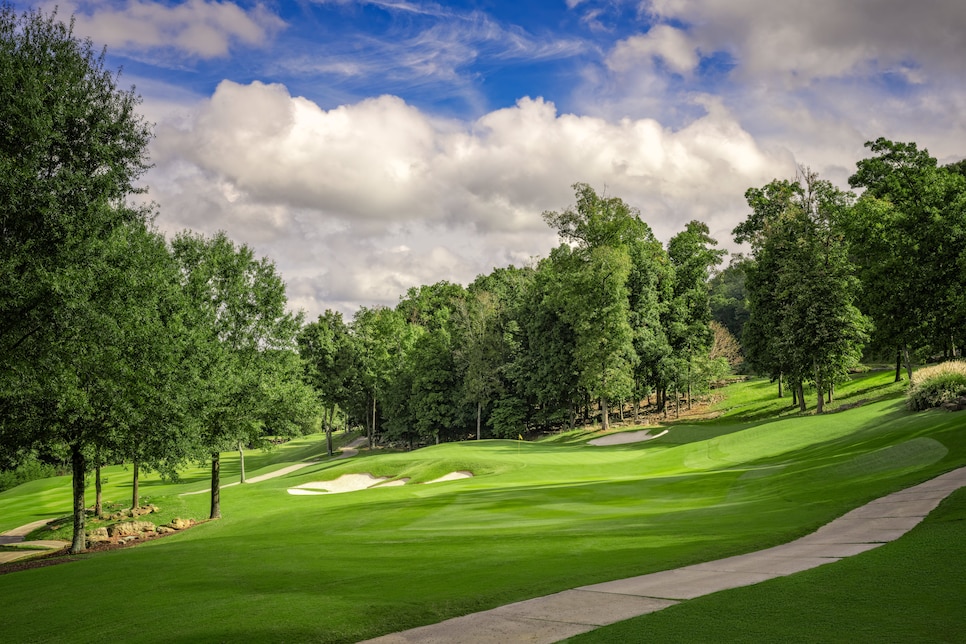 3 / 7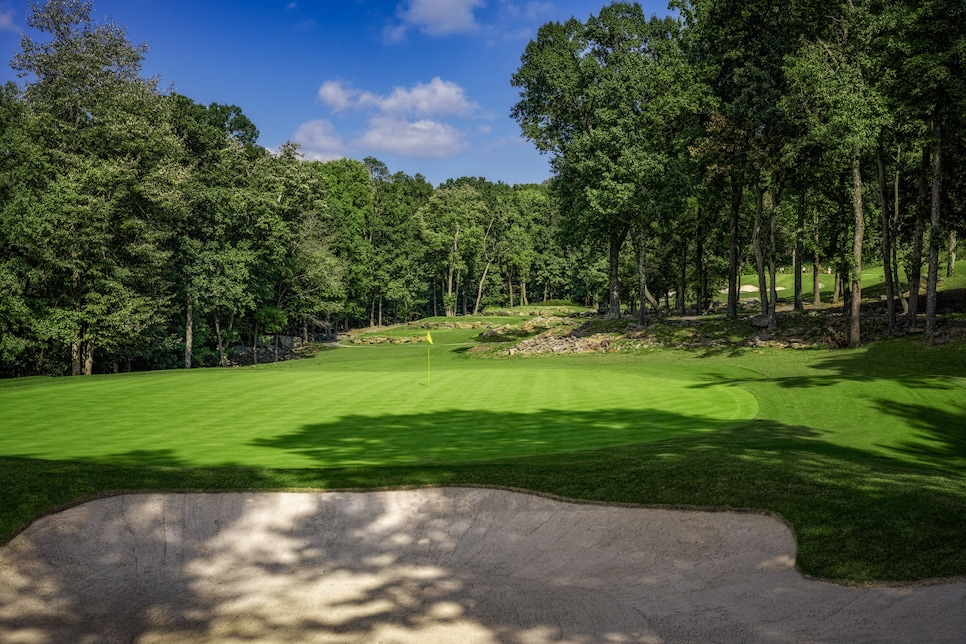 4 / 7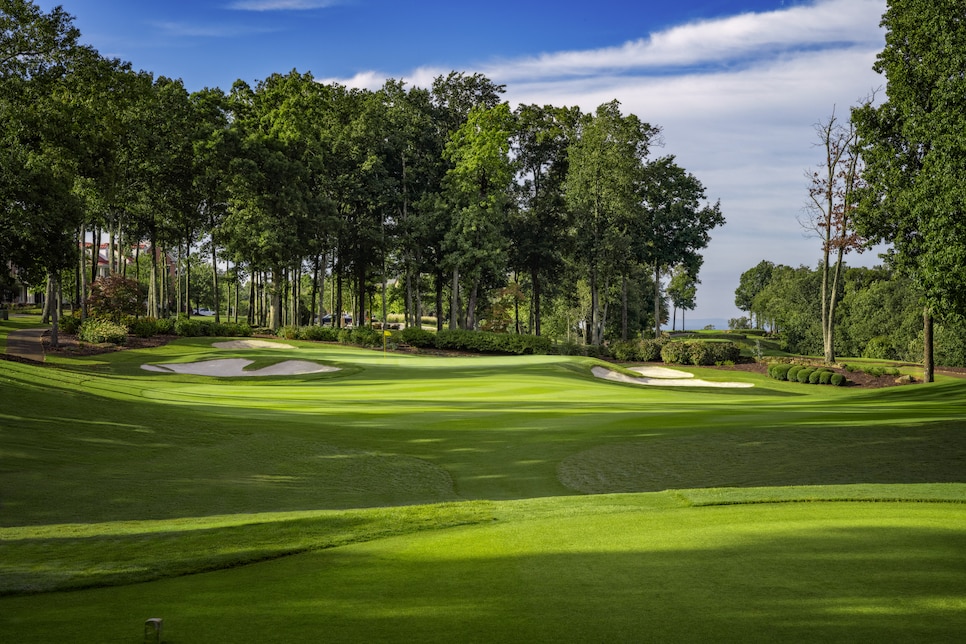 5 / 7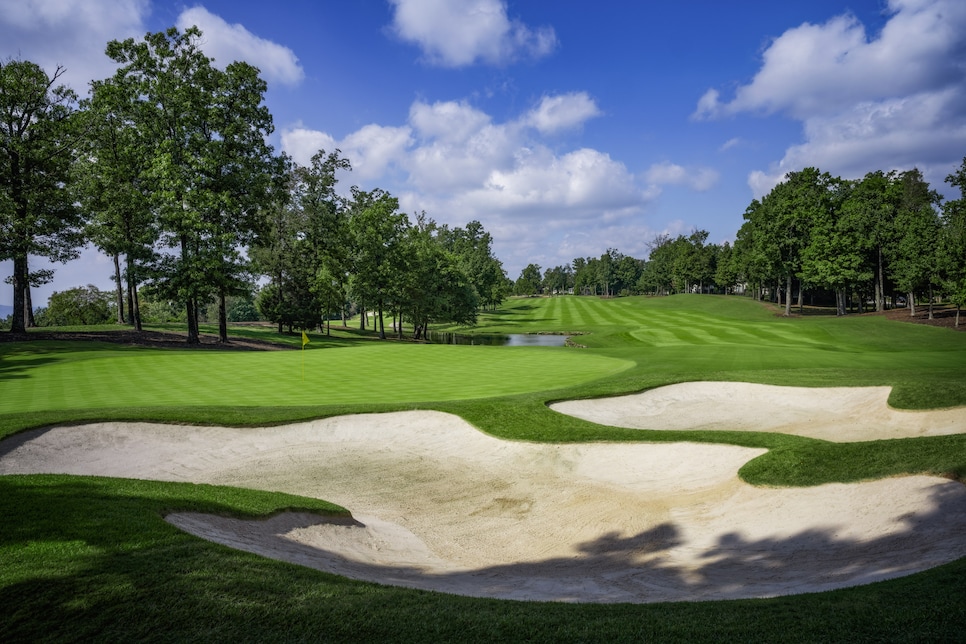 6 / 7

7 / 7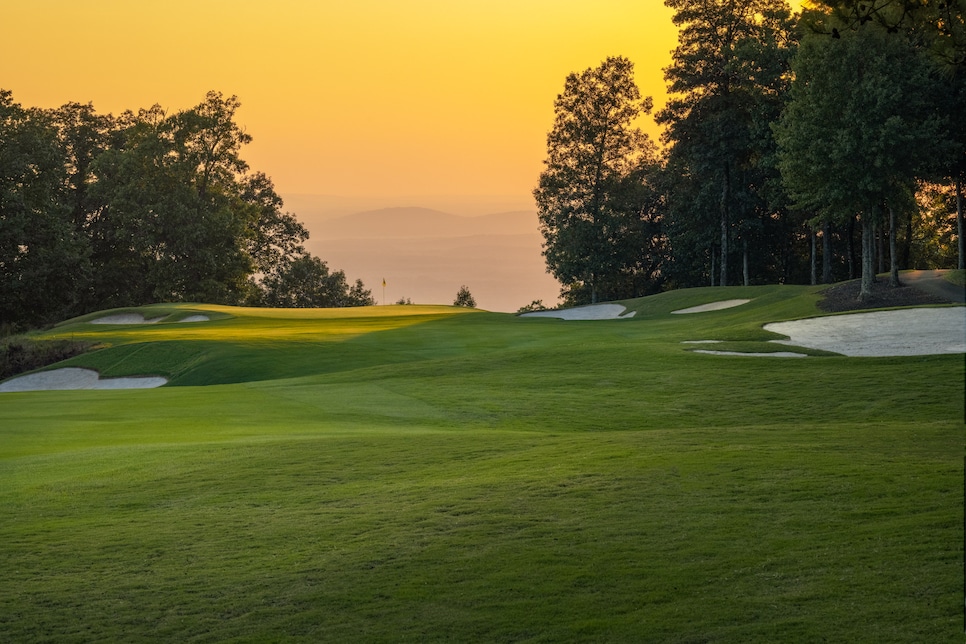 Overview
Perched on a 1,582-foot mountain peak—the highest point in Huntsville—The Ledges offers stunning vistas and dramatic dropoffs. This Michael Hurdzan/Dana Fry layout features narrow fairways that are closely guarded by imposing trees and several steep cliffs. The steep rock wall dropoff lurking just steps off the second fairway is both impressive and intimidating. The course offers beautiful views of the valley, downtown Huntsville and the U.S. Space and Rocket Center 12 miles to the west. The Ledges is currently ranked third on our Best in Alabama list.
About
Designer
Hurdzan/Fry GCD, Inc.
Awards
Best in State: Ranked third, 2015-'24. Ranked fifth, 2013-'14.
2023-'24 ranking: 3rd.
Panelists
Ratings from our panel of 1,900 course-ranking panelists
100 GREATEST/BEST IN STATE SCORES
Reviews
1 / 2
Review
"Cool setting on top of a mountain w/ beautiful views....tree removal on some of the holes would greatly improve aesthetics and ambiance as the views are blocked on several holes. The pro said the owner likes trees and has resisted tree removal. Also, view of entire hole is blocked in 4-5 spots and green could be visible from tee w/ removal of 3-5 trees here and there. Bent grass greens in this good of shape in this part of the country is rare, they are aided a bit by being on top of a mountain. Very walkable course(other than 1 hole they leave carts for walkers to take from prior green to next tee) despite being on a mountain. No short or long par 4's, all mid length in my opinion....also no short par 3. Holes 4, 11, 14, "
Read More
2022
2 / 2
Review
"Beautiful course on top of a mountain! The views, especially on the Back 9 are incredible. Outstanding course. lots of fun to play!"
Read More
2021
Readers
Collection of reviews from our readers
There are no reader ratings yet
Reviews
There are no readers reviews yet. Be the first to write a review.