zurich classic
Snubbed by previous partner, Wyndham Clark finds strong teammate in Erik van Rooyen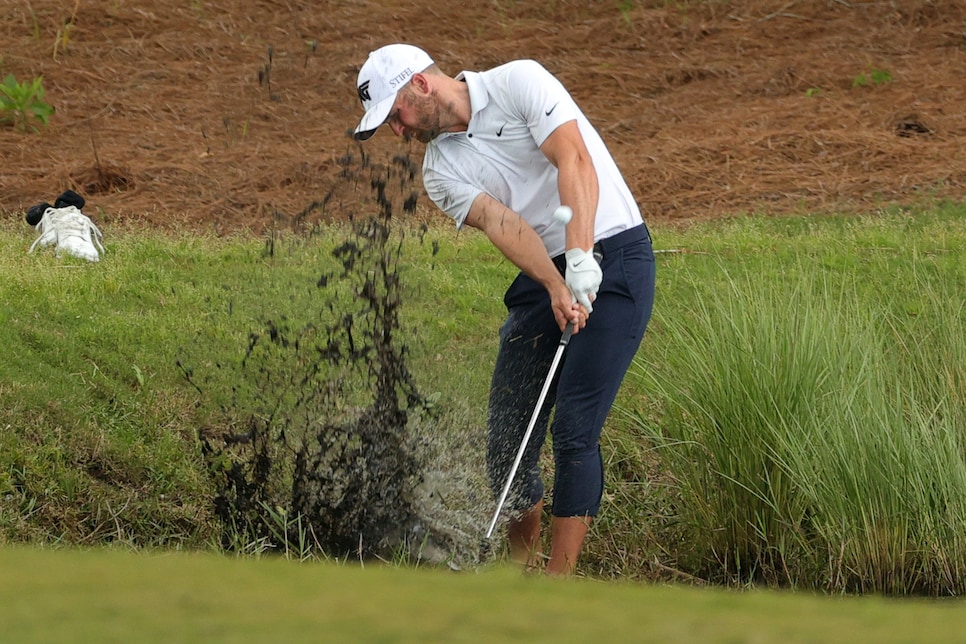 Wyndham Clark plays his second shot on the 16th hole during the third round of the Zurich Classic.
Stacy Revere
AVONDALE, La.—Most teams at the Zurich Classic came together naturally (Justin Rose, Henrik Stenson) or were the product of meticulous planning (Billy Horschel, Sam Burns). Then there's the unlikely duo of South African jogger-pants-wearing European Tour member Eric van Rooyen and 27-year-old American Wyndham Clark, who grew up in Denver, was a high school classmate of NFL running back Christian McCaffrey, starred at the University of Oregon and is in his third year on the PGA Tour.
As odd as that pairing might seem, though, their games have meshed well through three rounds, with the two at 15 under and near the top of the leader board after a 63 in fourball on a breezy Saturday afternoon at TPC Louisiana. And to think, their partnership nearly didn't materialize.
A year ago, Clark planned to play in the tournament with Talor Gooch, a college teammate at Oklahoma State before Clark later transferred to Oregon. The tournament was canceled, however, when the COVID-19 pandemic hit. Fast forward to this year, and Clark assumed he and Gooch would still team up. Except he never asked Gooch to play. When Clark showed up at this year's Farmers Insurance Open in January, he found out he'd been dumped, with Gooch having asked Max Homa to be his partner.
Without a replacement, Clark figured he'd just skip the tournament. But his caddie and van Rooyen's looper are friends, and Clark's caddie suggested to his boss that he team up with the one-time European Tour winner.
"I wasn't thinking about it," said van Rooyen, who didn't qualify for the Masters or the following week's RBC Heritage. So, he figured why not. "Wyndham is a great player in his own right, so when all that happened, it was always sort of—it was always going to be a good team, so I'm really happy that he asked me to play."
Selfishly, Clark was happy, too, when he found out that van Rooyen didn't get into the field in Hilton Head, S.C. "I was like, great, I have a partner," Clark said.
And on Saturday, they were terrific playing alongside one another, tallying nine birdies—including five in a row at one point—and no bogeys, with van Rooyen contributing five birdies and Clark the rest as they raced into contention with most of their damage done before the breeze stiffened late in the afternoon.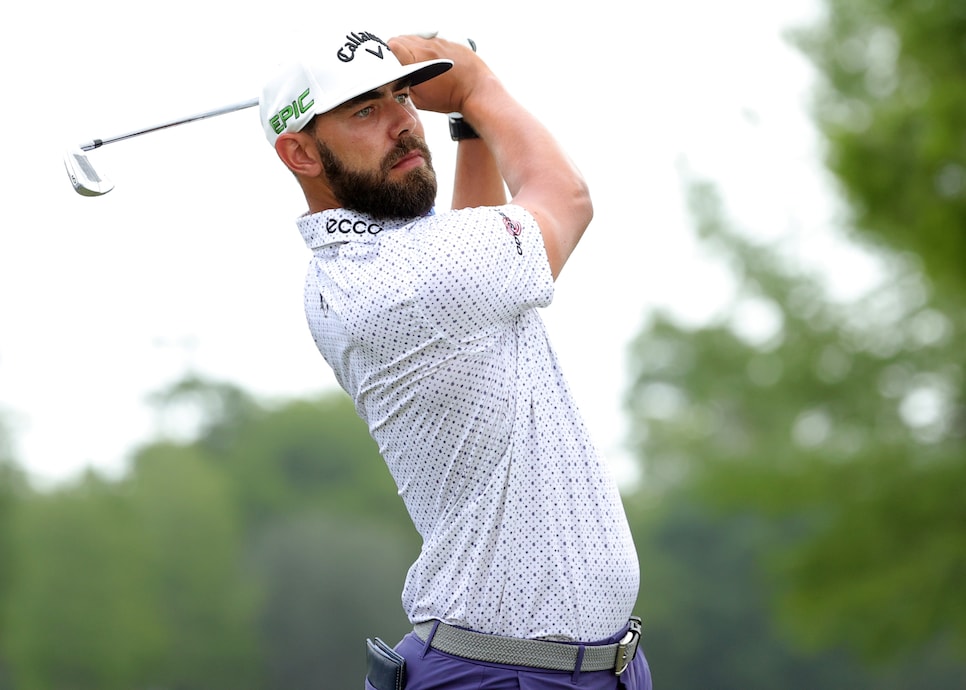 Erik van Rooyen plays his shot from the 17th tee during the third round of the Zurich Classic.
Stacy Revere
It was a par save that will probably go down as their most memorable moment of the day.
After Clark drove into the edge of a pond on the par-4 16th hole, and with his partner already on the green 30 feet from the hole, he figured why not give it a go. So he took off his shoes and socks, rolled up his pants and set foot in the alligator-infested waters. Then he nearly holed his wedge from the swampy lie, the ball settling 15 feet behind the hole.
Clark missed the putt, however, and the team settled for par. Still, it was worth a try.
"The first thing that went through my mind was snakes because I had to take my shoes off," Clark said. "There's snakes in Louisiana, so I thought about the snakes. And then I was like, well, there's alligators all over this golf course right now, and it's also one of the ponds where there's big ones. I definitely thought about it.
"I got in quick, and within probably 15 seconds of being in there I pulled the trigger just in case, because I knew my partner was going to make par. And then I pulled off a great shot."
Now the unlikely pair will hope for a few more on Sunday, when play switches to the more difficult alternate shot. A victory would be the first on the PGA Tour for each.