News
Year after Arnold Palmer passes, grandson Sam Saunders shoots 59 at Web.com Tour Finals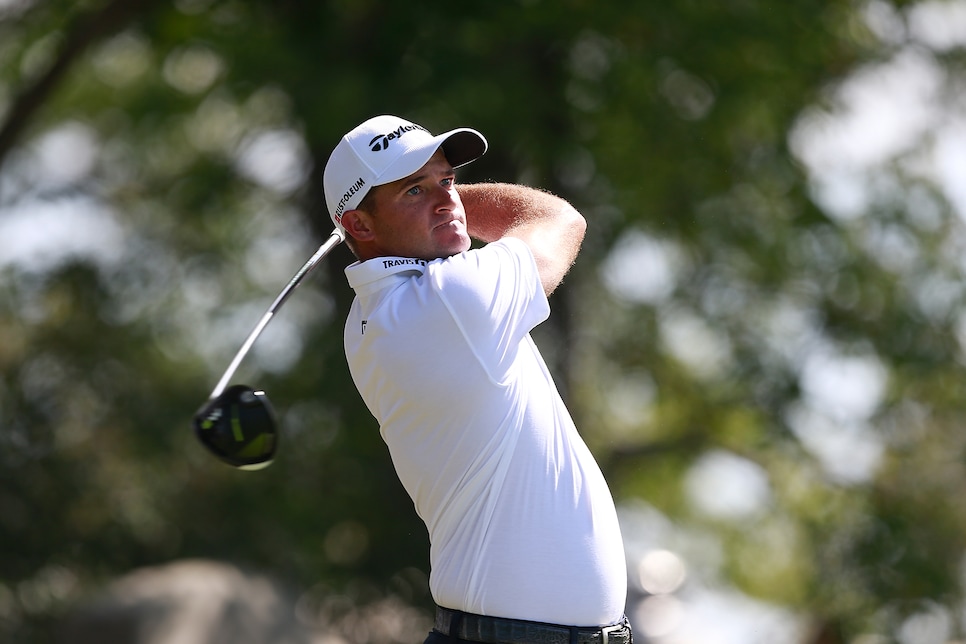 The Presidents Cup is on center stage, but Sam Saunders stole the spotlight on Thursday afternoon.
Saunders, playing 900 miles away at Atlantic Beach C.C., fired a 59 during the first round of the Web.com Tour Championship. Saunders, who calls Atlantic Beach home, finished in style with birds on last six holes.
Saunders just missed out in securing his PGA Tour during the regular season, finishing 129th in the FedEx Cup standings (top 125 get full-time status). Through the first three legs of the Web.com Tour Finals, Saunders has struggled, with a T-40 at the Boise Open and missing the cut at the DAP Championship. He entered the the Web.com Tour Championship in 24th on the Finals Money list, with the top 25 earning their card. In short, his round came at a time when he needed it most.
Speaking of timing, this week is the one year anniversary of Arnold Palmer's passing. Saunders, who is Palmer's grandson, has been extremely vocal about carrying on the legacy of the King, especially when it involves the Bay Hill Invitational.
"I'd like to think, I hope, we can continue to make sure the tournament has a good field every year and that we can continue to build it the way my grandfather would have wanted," Saunders told Golf Digest. "I know a good deal of that responsibility falls on me now."
Saunders will enter Friday with a three-shot lead over Matt Atkins and Steve Wheatcroft.