hold my head up high
Xander Schauffele on closing 62 at East Lake: 'most fun I had losing in quite some time'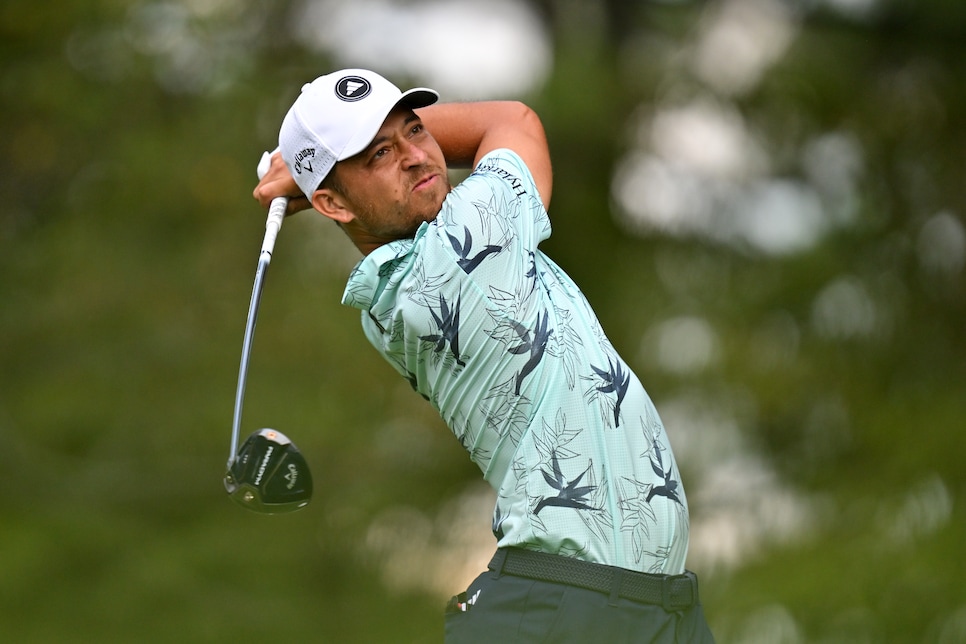 Xander Schauffele shot eight-under 62 on Sunday at the Tour Championship and lost. Lost being relative, as he topped 28 others, but could not make much of a dent on the lead from the man ahead, a man who is playing better than anyone else on the planet.
Schauffele, an East Lake lover, has played some of the best golf of his career on these famed fairways and this week was no different even though he entered the final round six shots behind Hovland in the race to the $18 million first-place prize.
Settling for $6.5 million isn't a bad consolation prize.
After the first six holes on Sunday, Schauffele was four under par. But Hovland was too. Schauffele made the turn in 30. Hovland made the turn in 31. Both men were three under on the last nine holes, but Hovland's were on the last three holes to win by five shots after shooting 63. A par save from 23 feet on the 14th hole by Hovland was the final dagger.
"I thought 62 would have let me get close to him, but I think the closest I got to was three shots back," Schauffele said. "He played unbelievably well. He made important putts and he's just played like a champ."
Speaking of champ—although Schauffele has not won a FedEx Cup, he has three second-place finishes and six top-five finishes in seven attempts. He won the 2017 Tour Championship at East Lake but finished third in the standings when the format was different than it is now.
"Yeah, I'll hold my head up high," he said. "It was the most fun I had losing in quite some time. It's such a weird feeling. I shot 62. I lost by five."
Again, losing is relative.