Tour Life
How Xander Schauffele's decision to stay in a hotel instead of the Olympic Village badly backfired (UPDATE: He's back on track!)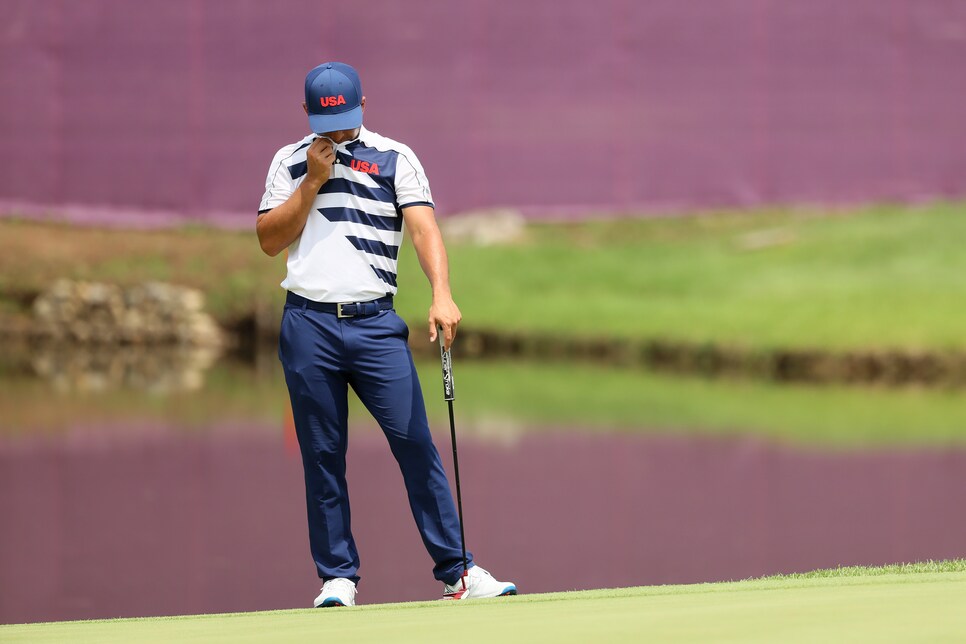 On Tuesday, Xander Schauffele said he chose to stay at a hotel instead of in the Olympic Village because it was more convenient for getting to Kasumigaseki Country Club. By Wednesday night, he may have been regretting that decision.
Schauffele may have had a quicker commute to the course before Thursday's opening round of the Olympics, but he was far from fully rested after a tough night.
"I'm staying 20 minutes away and I felt that storm coming in," Schauffele told reporters on Thursday. "Our hotel actually lost all power, so AC went out last night, which was a nice feeling."
With temperatures in Tokyo hovering around 90 degrees all week along with high humidity, Schauffele was obviously being facetious. Moments later, he elaborated on what happened Wednesday night.
"An emergency light came on, we had to unscrew a light bulb or sleep with the lights on," Schauffele said. "My caddie slept with the lights on in his hotel room. I don't know. It was out for probably five hours."
Sounds pretty rough. Unless you're Schauffele's caddie, Austin Kaiser. That dude must be one of the soundest sleepers in the world.
In any event, Schauffele still managed to shoot an opening 68. So watch out, world, if his hotel doesn't have anymore power issues.
UPDATE: We were right! Give this guy a good night's sleep, and watch him go! Schauffele shot a Friday 63 to grab the lead during a suspended second round and after, it seemed clear what that the reason for his hot play was staying cool the night before.
Q. No problems at the hotel last night with power or anything go out?
XANDER: No, AC was on all night.
So there you have it. The guy leads the field in strokes gained: AC.