News
World Golf Hall of Fame set to induct five new members in Class of 2019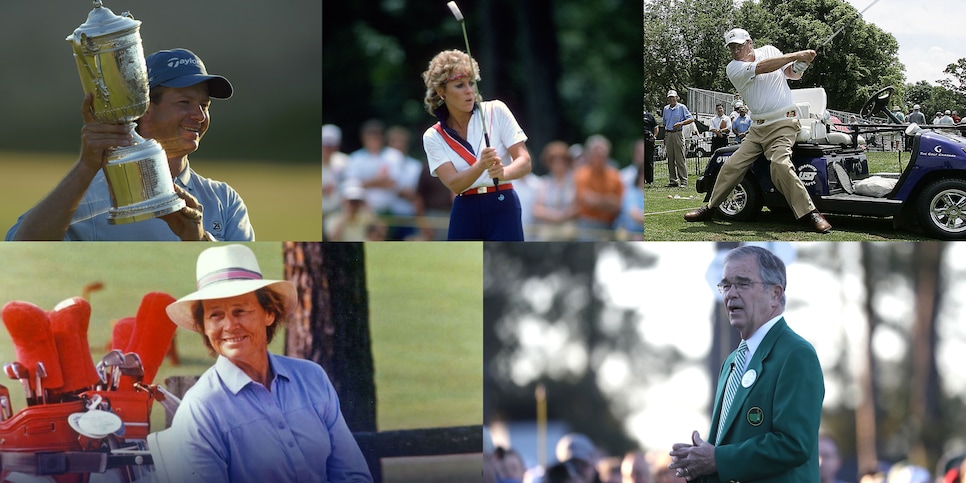 The World Golf Hall of Fame will welcome five new members next June at Pebble Beach Golf Links when it formally inducts its Class of 2019. Retief Goosen, Peggy Kirk Bell, Jan Stephenson, Billy Payne and Dennis Walters all earned the minimum 75 percent of the votes from the 16-member Selection Commission to become part of golf's elite.
Each of the four living inductees (Kirk Bell died in 2016 at age 95) were notified via phone on Tuesday.
"I was standing on the putting green hitting a few putts and then this number rings, which I didn't recognize, but thought maybe I'd pick it up, and it was Gary Player on the phone," Goosen said. "It's always great hearing Gary's voice, but he sounded extremely excited, and when he told me, yeah, I sounded very excited. So it was a great moment, and I felt shaky after that. Missed a lot of putts, but it was very exciting."
Goosen, a South African native, won a combined 19 PGA Tour and European Tour events, and 33 worldwide tournaments during his professional career. His most noted victories came in the 2001 and 2004 U.S. Opens. He also played on six International teams in the Presidents Cup and was twice the European Tour Order of Merit winner in 2001 and 2002.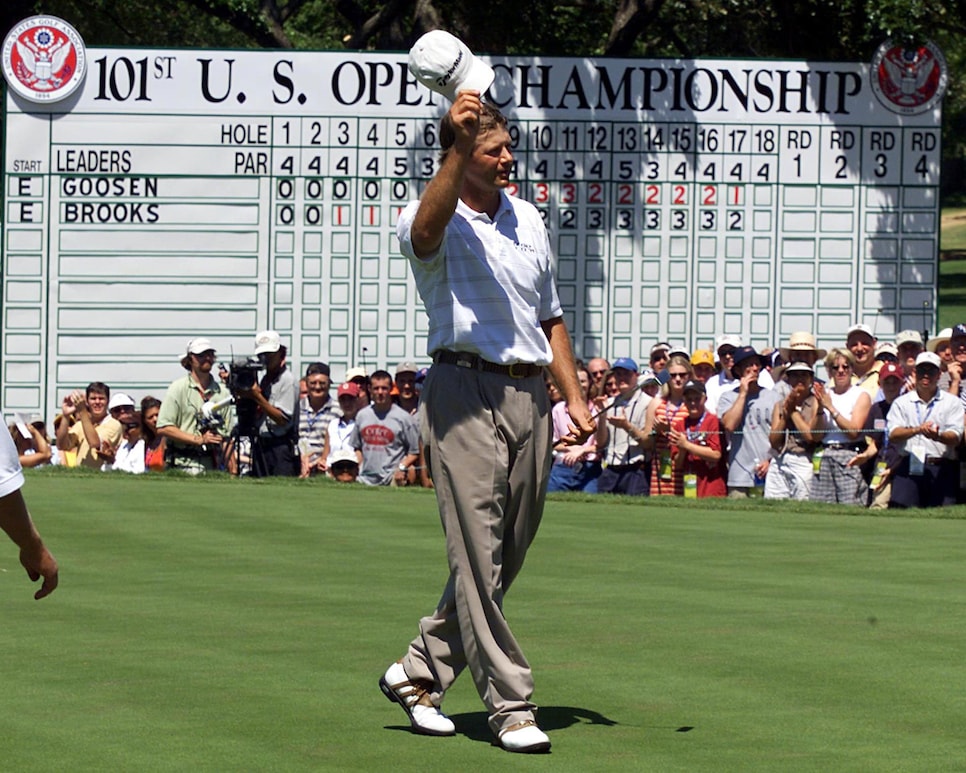 After winning the 1949 Titleholders Championship as an amateur, Kirk Bell was a charter member of the LPGA who went on to become a renowned golf instructor and the matriarch of Pine Needles Lodge and Mid Pines Inn and Golf Club in Southern Pines, N.C. Before her passing, she got to see Pine Needles host three highly successful U.S. Women's Opens in 1996, 2001 and 2007.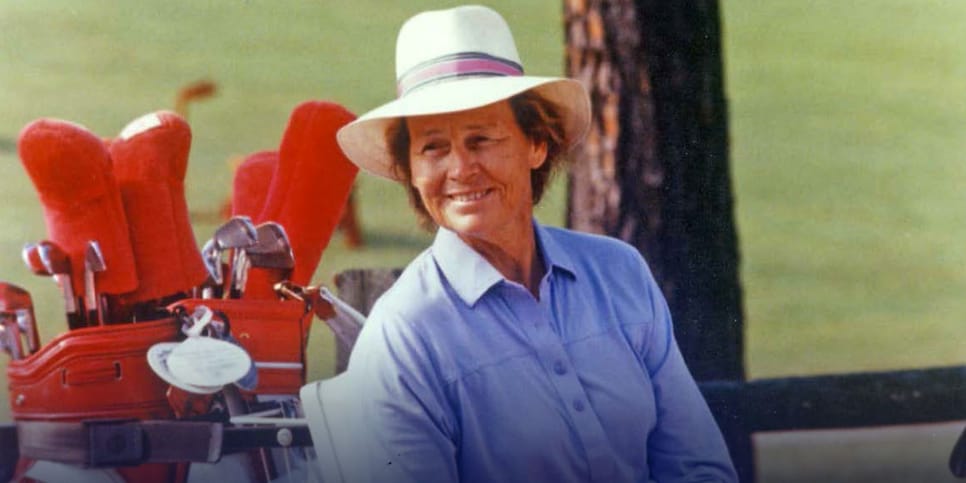 Stephenson joined the LPGA Tour from her native Australia in 1974 and immediately made a mark on and off the course. She earned rookie of the year honors but also became famous for embracing her good looks and using them to help market herself—including famously posing naked in a bathtub, covered by a pile of golf balls. Her record, however, was something that marketed itself: among her 16 LPGA titles and 20 worldwide wins were three major titles (1981 du Maurier Classic, 1982 LPGA Championship and 1983 U.S. Women's Open.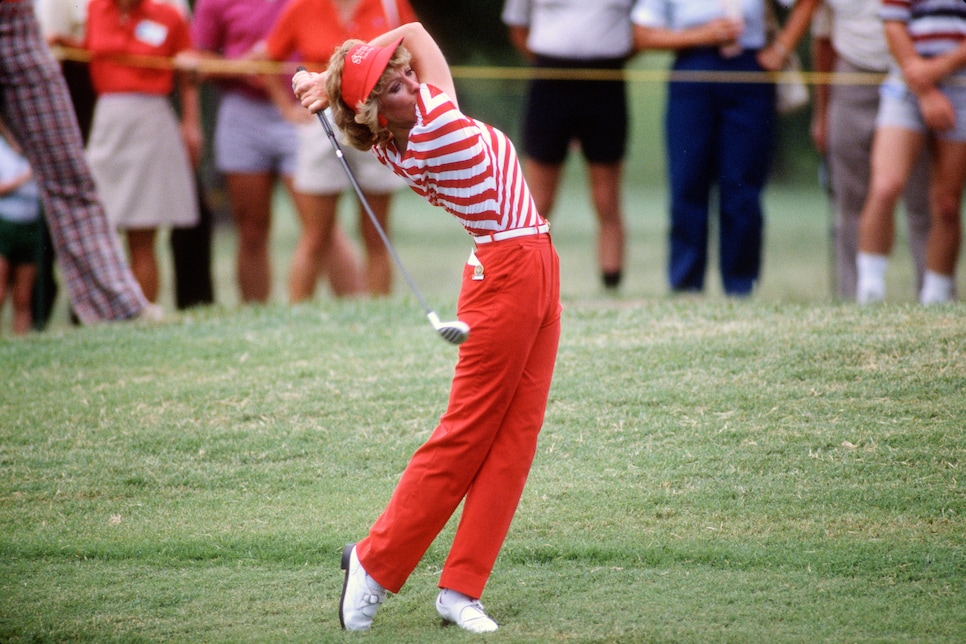 "I was crying when Nancy Lopez called me yesterday because I knew she was going to tell me I didn't make it again, and I didn't hear her when she said I made it because she started the conversation the same way … two years ago, she said, 'I know you've worked so hard for the LPGA but you didn't make it.' So she started exactly the same way yesterday, 'I know you've worked really hard' and so I started crying. And then she said, 'But this time you've been recognized and you've made it.' I've been crying, goosebump, couldn't sleep. It was like winning the U.S. Open all over again."
In his 11 years as chairman of Augusta National and the Masters Tournament (2006-2017), Payne oversaw a series of initiatives aimed at broadening the appeal of the sport to grow the game in the U.S. and around the world. He helped establish premier amateur tournaments in Asia and Latin America that gave the winners invitations into the Masters in an attempt to create golf heroes in those regions. He also helped establish the Drive, Chip and Putt National Championship hosted at Augusta National the Sunday prior to the Masters. And in 2012, he oversaw the admission of the first female members into Augusta National.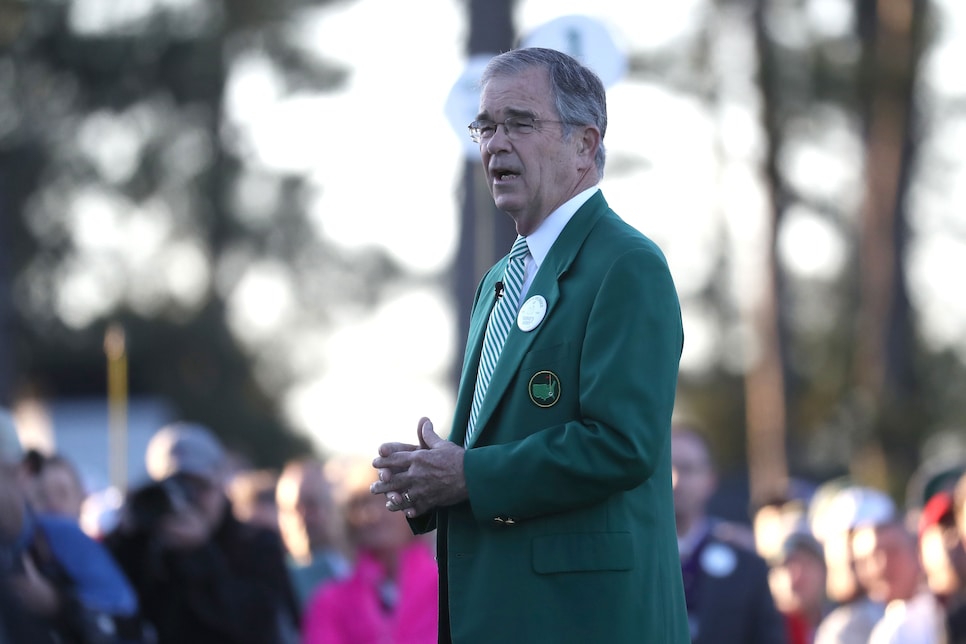 Walters was a talented golfer whose life took a harrowing turn when he was paralyzed at age 24 in a golf cart accident. But it didn't prevent him from staying involved in the game, as he would go on to perform thousands of golf clinics around the world, becoming an iconic figure to many fans for his trick shots as well as his lessons on life.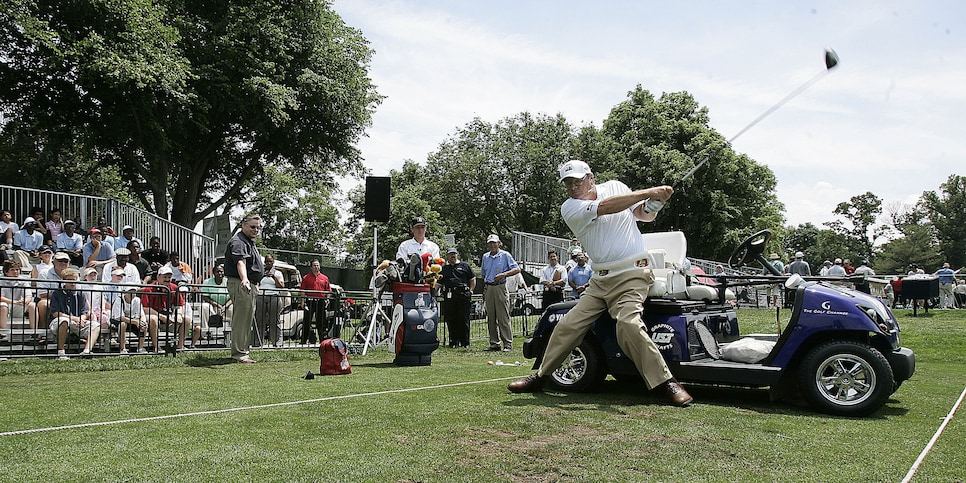 "Everybody has a story of how they got here, but I think my story is probably the most unlikely journey to get to any type of Hall of Fame that anyone's ever done," Walters said. "I was laying in a hospital bed 44 years ago, and I never thought I was actually getting out of that bed. I've done so many things I've never thought were possible, but it also gives me the opportunity to show others what's possible."
Goosen and Stephenson gained entry as male and female competitors, while Bell, Payne and Walters were all nominated through the lifetime achievement category. Their additions bring the total number of Hall of Fame members to 160.
The five were among a group of 15 finalists that included Graham Marsh, Corey Pavin, Hal Sutton, Susie Maxwell Berning, Beverly Hanson, Sandra Palmer, Dottie Pepper, Jim Ferrier, Catherine Lacoste and Calvin Peete.
The official induction ceremony is June 10, 2019, the Monday prior to the U.S. Open at Pebble Beach.