Branded Content
Workday Sponsorship Helps Memorial Tournament Expand Community Outreach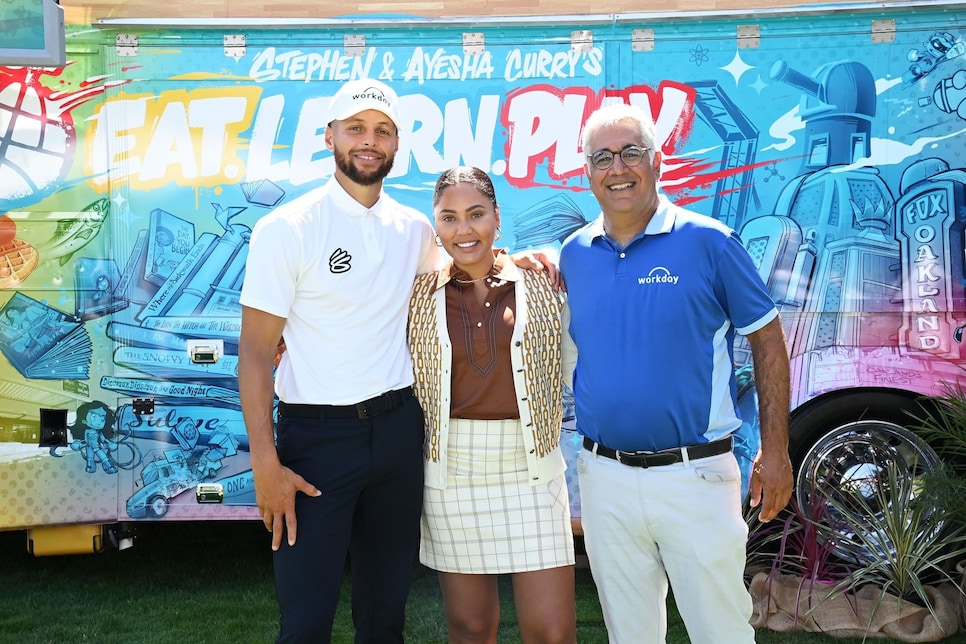 Corporate sponsorship of a PGA TOUR golf tournament does much more than promote a company's business. For Workday, a leading provider of enterprise cloud applications for finance and human resources, this week's Memorial Tournament provides an opportunity to showcase a wide range of charitable initiatives that benefit the local community as well as the tournament.
Workday is in its second year as the presenting sponsor of the Memorial Tournament, one of golf's marquee events. The tournament, scheduled for May 29th through June 4th at Muirfield Village Golf Club in Dublin, Ohio, is entering its 48th year as an official PGA TOUR event.
"This event is a special one for us because we get to proudly watch several of our brand ambassadors in action, while doing our part to make a positive impact in the lives of children and their families," said Aneel Bhusri, co-founder, co-CEO, and chair of Workday. The Pleasanton, California-based company also sponsors PGA TOUR players Rory McIlroy, Matt Kuchar, Matt Fitzpatrick, Davis Love III, and Brandt Snedeker.
The impact Bhusri mentions can be felt throughout the Columbus, Ohio, area as well as across the country. Last year's tournament raised a record $4.9 million for charitable organizations in Central Ohio and beyond. It marked the first time the tournament's annual charitable giving totaled more than $4 million. Of that total, $4.51 million was earmarked for the Memorial's primary charitable partners, Nationwide Children's Hospital, the Eat. Learn. Play. Foundation, and the Nicklaus Children's Health Care Foundation.
Since its inception in 1976, the Memorial has eclipsed $46 million in donations to charity, with nearly $32 million going to Nationwide Children's Hospital.
In the 12 months since Workday took over the presenting sponsorship, the company has helped the tournament expand its reach to impact more community programs, thanks in part to a collaboration with the Oakland, California-based Eat. Learn. Play. Foundation, which was founded by NBA All-Star and avid golfer Stephen Curry and his wife, Ayesha.
While the Curry's foundation was established with the goal of improving the lives of children and families in Oakland and the Bay area, it recently earmarked more than $500,000 to expand four Nationwide Children's Hospital initiatives aimed at ending childhood hunger, improving literacy and access to quality education, and providing safe places for all children to play and be active in Ohio.
Those initiatives include:
EAT: The Linden Fresh Market and Charitable Pharmacy is one of the largest distributors of free food in central Ohio and is a job training resource hub for community members. Funding will support expenses related to these offerings, including supplies and services provided.
LEARN: Supporting Partnerships to Assure Ready Kids (SPARK) is an in-home kindergarten-readiness program. Reach Out and Read (ROR) is a partnership with primary care nurses and doctors to "prescribe" the reading of age-appropriate books for children aged 6 months to 5 years.
PLAY: Play Strong is a healthy-habit program in which children participate in games, field trips and exercise to encourage better and more sustainable habits.
When the tournament tees off this week, it's not just the eventual winner who will benefit from Workday's sponsorship and the partnerships the company has helped create on and beyond the golf course. "This legendary golf tournament serves as a platform to drive positive impact beyond the sport," said Chris Helfrich, CEO of Eat. Learn. Play. "We are excited to continue bringing our villages together to make a difference in the lives of those who need it most across the community."