The Loop
WM Phoenix Open: Golf Can Be Cool
I went to a sporting event last week, complete with cheering and jeering, crowds and concerts, betting, booze and babes. And, by the way, like a muffled marching band, the PGA Tour just happened to be playing through the festivities.
The Waste Management Phoenix Open isn't only about golf, and that's why it's good for the game.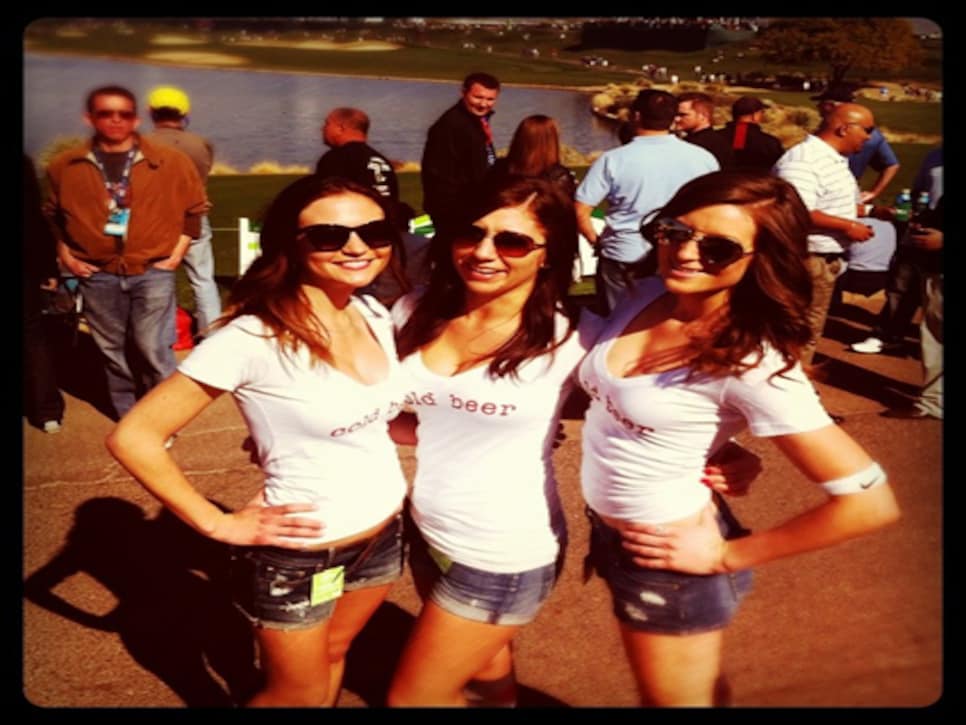 Since the 1937, the Thunderbirds, an original extension of the Phoenix Chamber of Commerce, have been using this annual golf tournament to raise close to $80 million for more than 250 local charities. There are over 300 life members of the Thunderbirds, and there are always 55 active members, of which there is a Tournament Chairman. No active members are over the age of 45, which forces healthy change, fresh leadership, and a steady growth of momentum.
This year's Saturday attendance of 173,210 was a single-day record for the Phoenix Open. (Attendance was more than 500,000 for the week.) The Thunderbirds sold 44 more corporate suites around the 16th green than they did last year. At roughly $40,000 per suite, I'd consider that steady growth.
"If you've never been, you just have no clue how good it is," says Pete Charleston, the 2012 Birds Nest Chairman, who was responsible for a week of evening entertainment. "I planned parties for 40,000 people over the course of four nights."
On Wednesday night, reggae hip-hoppers "Slightly Stoopid" lived up to their name when one of the band members fought with someone in the crowd. Minutes later, the band was told by police to leave, allegedly for smoking laughy grass on stage. Unbeknownst to the marinated masses, Charleston brought back opening act DJ Roonie G to end the show.
On Thursday night, the "Goo Goo Dolls" played by the rules and were well received.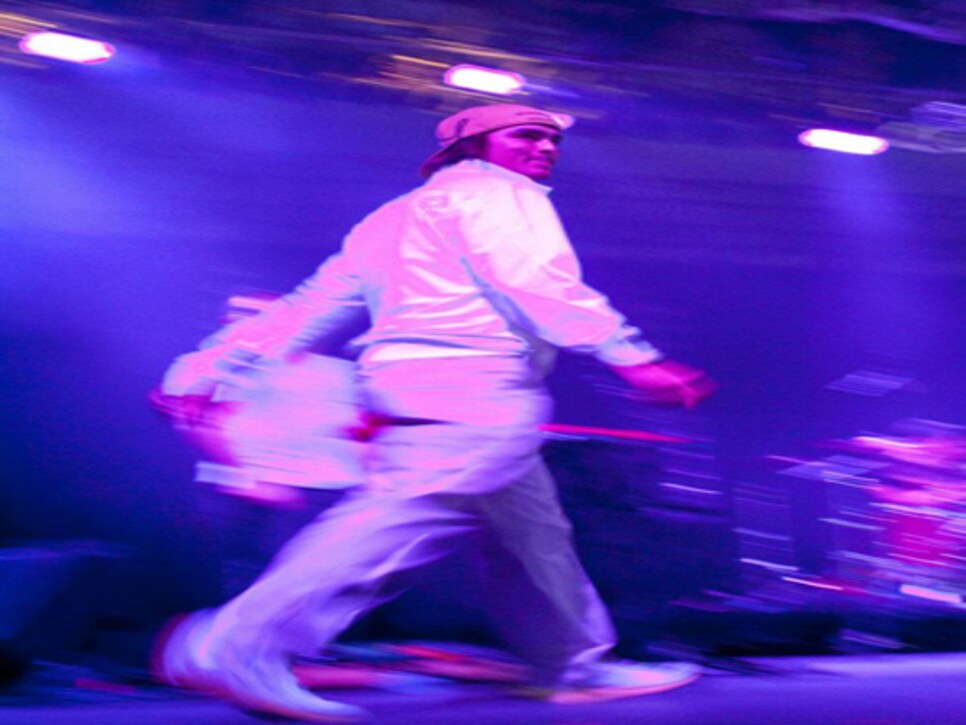 I've covered golf for 16 years. I've been to 35 majors, and I get that there's a difference between a weekly tour event and history. At Augusta people can poke around the old nursery, stand in honor of the greats, sit down in the chairs they politely place around the 18th green and drip about traditions unlike any other. What the green jackets, blue coats, R&A and PGA of America have going for them is prestige and significance.
As for the Waste Management Phoenix Open, the Thunderbirds have listened to their customers as opposed to the competitors. They've turned a very generic 135-yard par 3 into a certified PAR-TY, with stadium seating and an animated crowd of 20,000. There are two levels of corporate suites, food and drink stations every 50 feet, servers as scorching as the sun, and everyone having fun.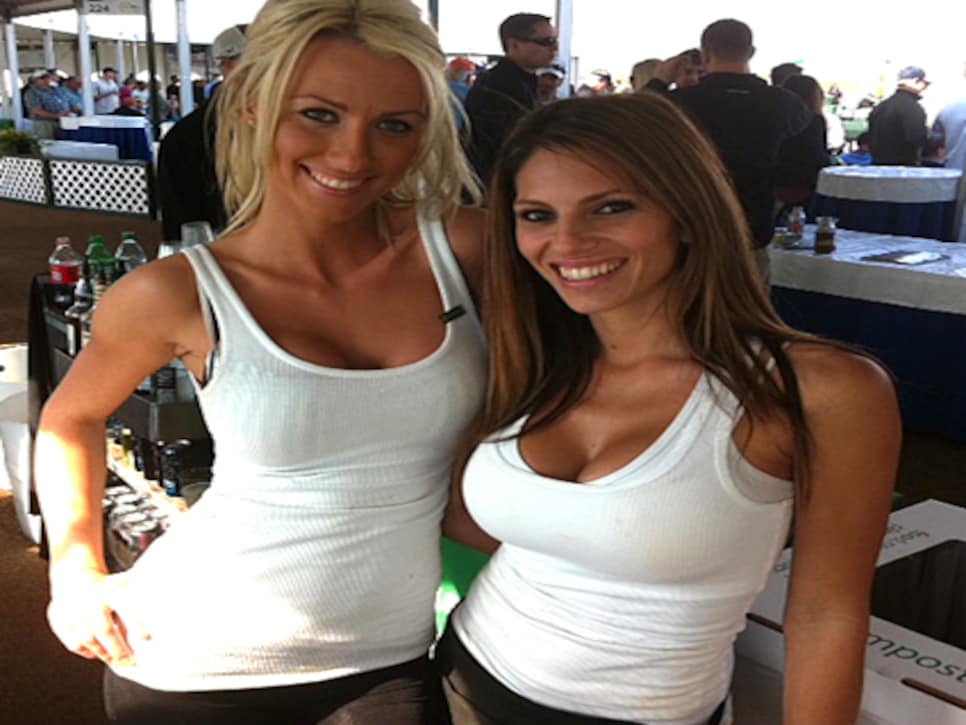 As the players step on the 16th tee, a man on a loudspeaker asks the crowd to quiet down. The dull roar might subside for a few seconds, but that's about it. Someone hits, and if the ball lands on the green, there is applause. The closer it is to the pin, the louder it gets. If the player misses the green, he gets booed.
I remarked to a former women's tennis player from USC: "I can't believe tour players are getting booed."
"They are athletes and they are entertainers," she said. "If they don't hit a good shot, they should get booed."
Good point. If golf is a sport, and thus played by athletes making millions of dollars within the framework of an entertainment industry, why shouldn't we hold them accountable for entertaining?
I came back from Scottsdale on Saturday inspired that golf can be cool. Especially when it isn't all about the golf.
In related news, 24-year-old Kyle Stanley earned more than $1 million by winning the Waste Management Phoenix Open.*
More sights and scenes from Scottsdale: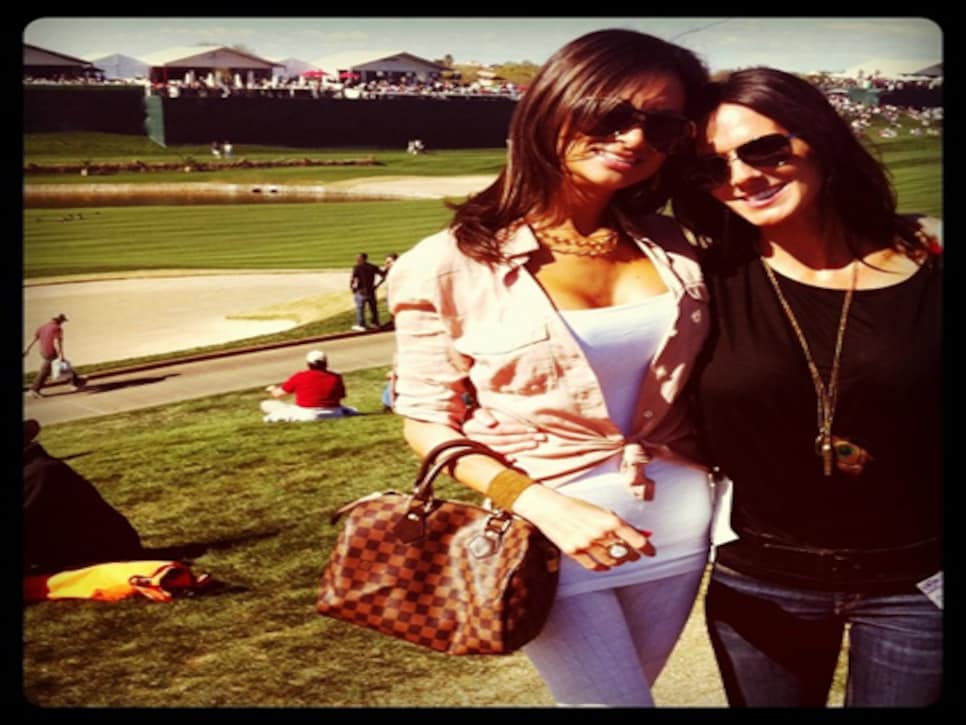 I asked Kimberly if she had a favorite golfer. "As if I know.")*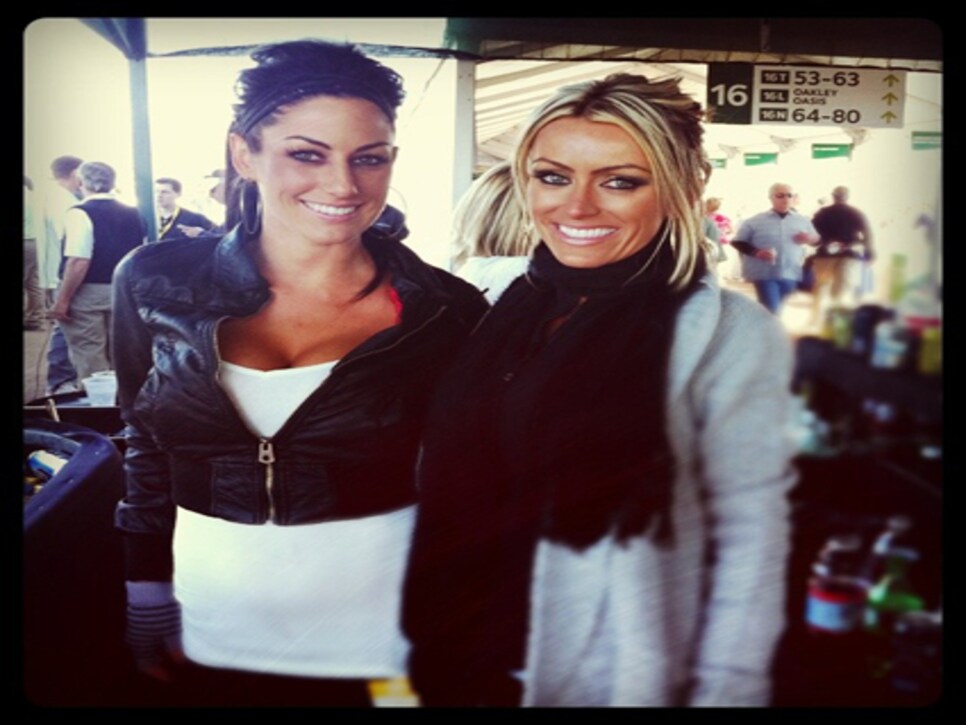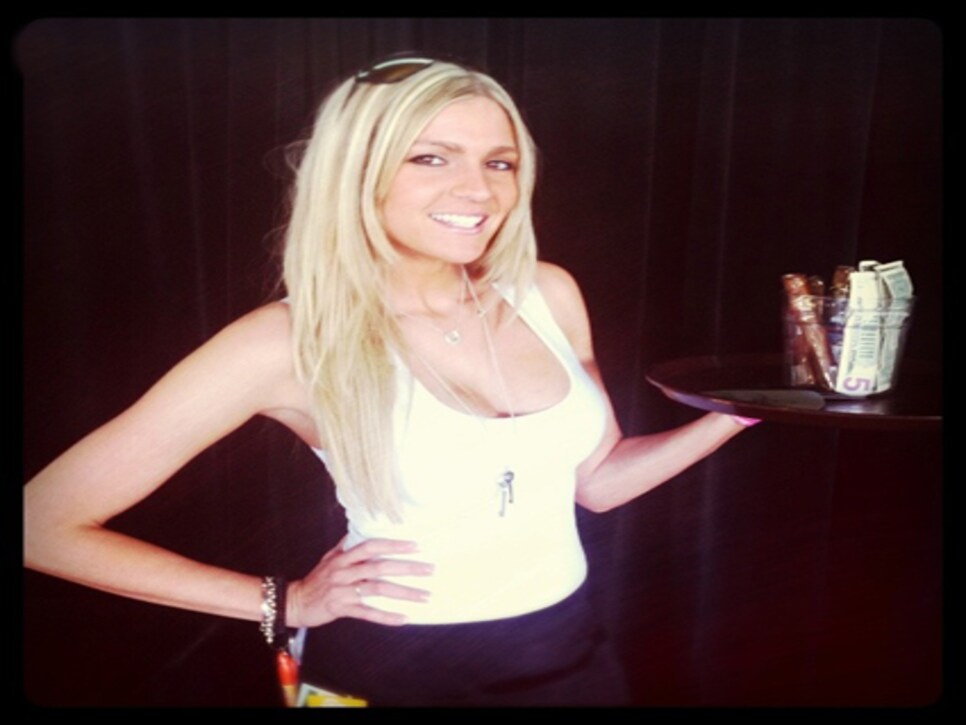 "Is it OK if I don't know the answer to that question yet?")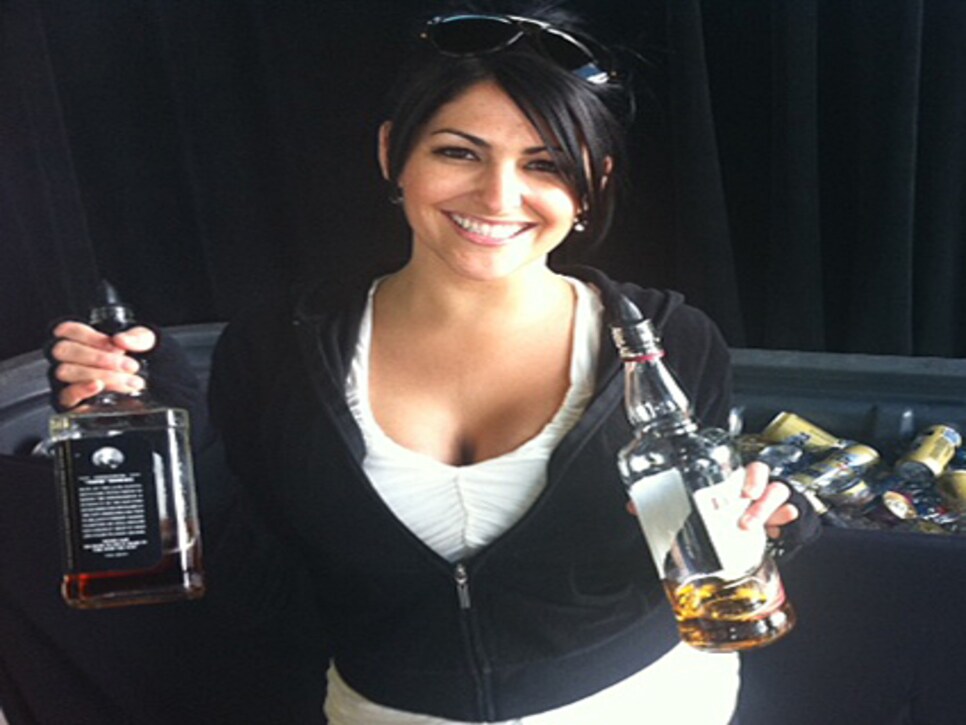 What does she want to be when she grows up? "A mom.")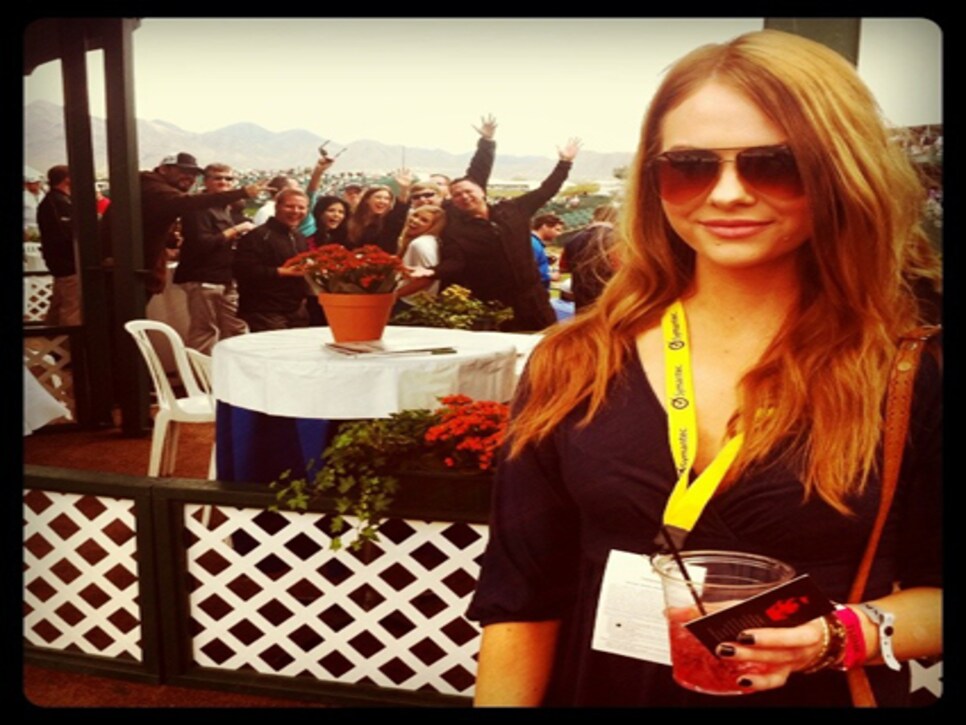 enjoy all the 16th hole has to offer.)*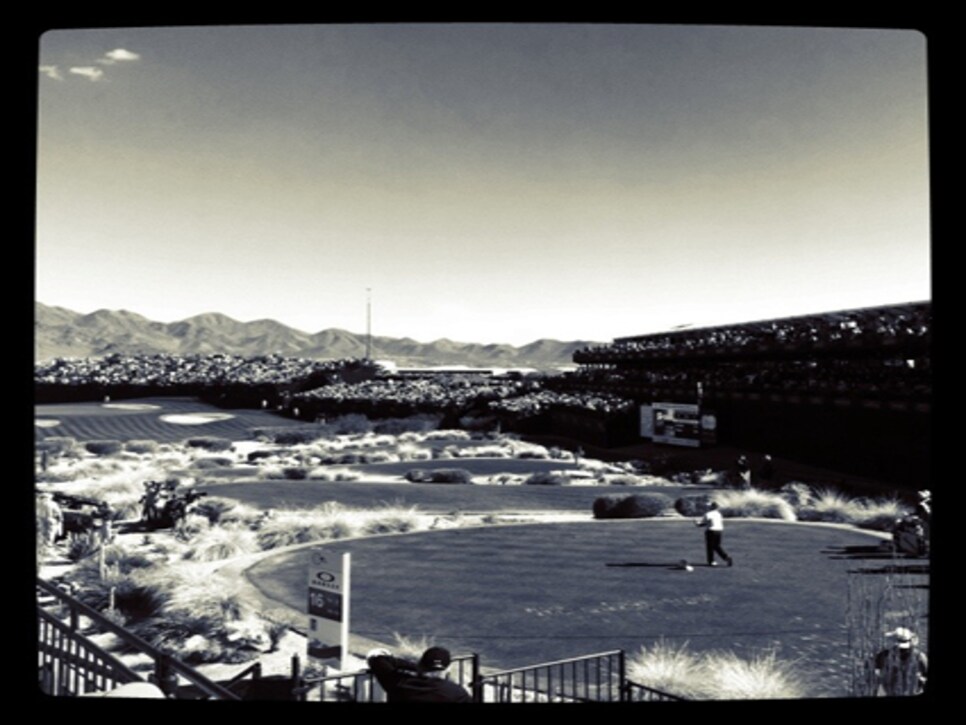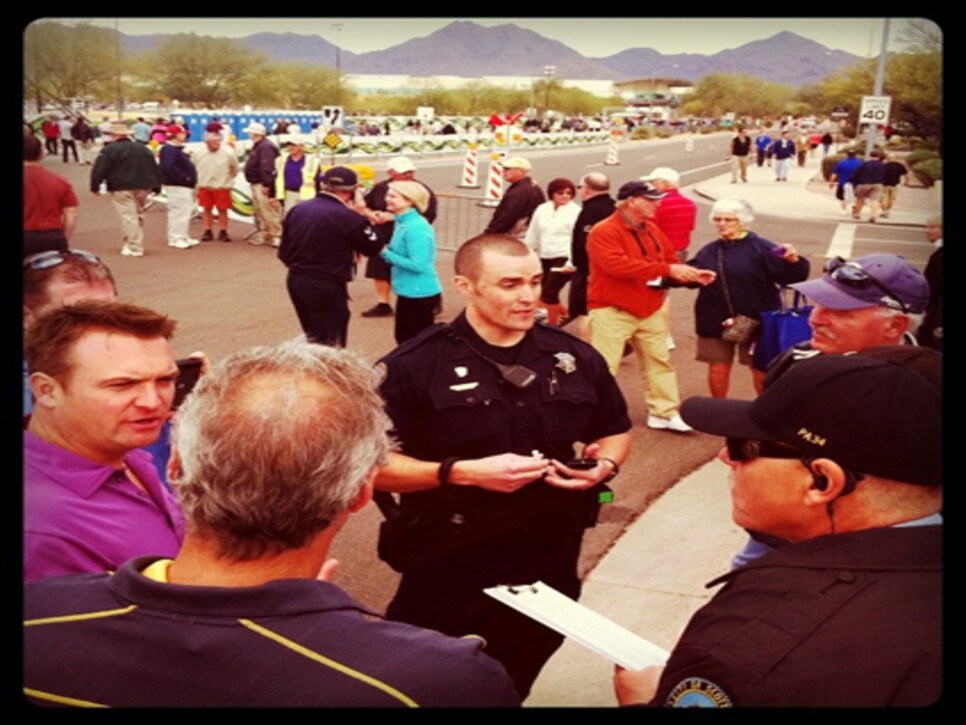 offers breathalyzer tests to people leaving the tournament.
From 2:00pm—6:00pm, they "inform." From 6:00pm—4:00am, they "enforce."
The high on Thursday: one woman scored a .254.)*
Kyle Stanley's winning score: 269.
(Follow me on Twitter @Matt_Ginella. Fowler and will.i.am photos by Michael Levak.)*