Equipment
Winner's Bag: Tony Finau at the Puerto Rico Open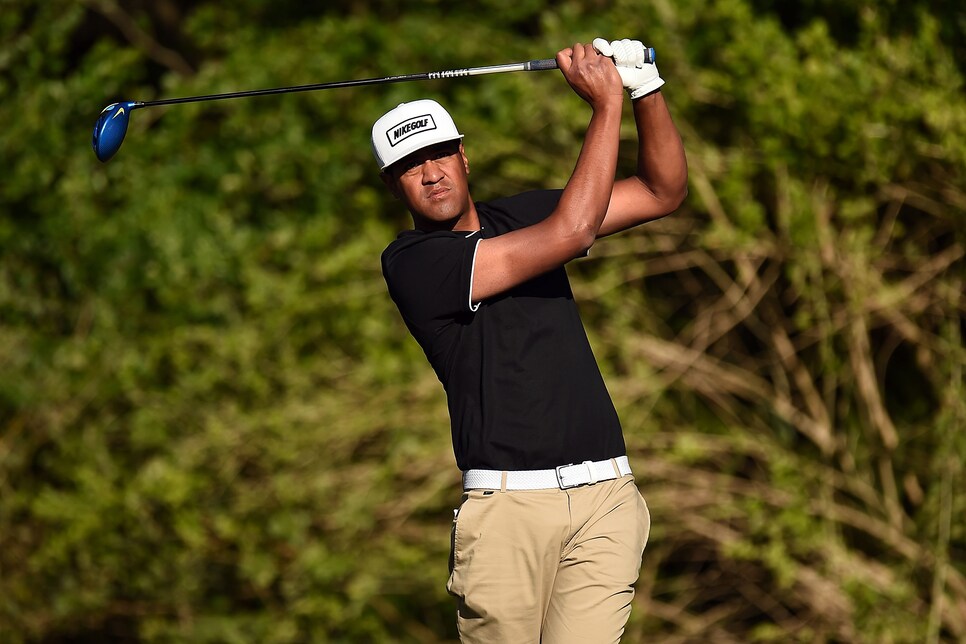 Hitting it long and straight off the tee usually bodes well on the PGA Tour and so it was for Tony Finau in capturing his first PGA Tour win at the Puerto Rico Open. Using a 10.5-degree Nike Vapor Fly driver, Finau averaged 302.3 yards off the tee (ranked fourth) and hit 71.4 percent of his fairways (T-14).
So why did Finau settle on the Vapor Fly when he had other options available to him? "The Vapor Fly sat flattest on the ground at address," Finau told GolfDigest.com. "If anything it sits a touch open and I like that look. As someone who hits a fade, I don't want to see anything that makes it look even remotely shut at address. I've never driven it better than I have with this driver."
Finau also praised his Nike RZN Tour Black ball. "When I first tested this ball in Fort Worth at The Oven [Nike's R&D facility] I saw how well it handled the wind," said Finau. "It spins less and is very stable and that was a big help this week as it was blowing 20 to 25 miles per hour all week. I also like the firmer feel of the Black compared to the Platinum. It gives me better feedback on my putts."
Here's Finau's entire bag from the Puerto Rico Open.
Ball: Nike RZN Tour Black
Driver: Nike Vapor Fly (Graphite Design DI 8X), 10.5 degrees
3-wood: Nike Vapor Fly, 15 degrees
Irons (3): Nike Vapor Fly Pro; (4-PW): Nike Vapor Pro
Wedges: Nike Engage Square Sole (50, 56 degrees); Nike Engage Dual Sole (58 degrees)
Putter: Nike Method Converge S2-12