The Loop
Why the USGA hates lift, clean, and place
"Adverse conditions, including the poor condition of the course or the existence of mud, are sometimes so general, particularly during winter months, that the Committee may decide to grant relief by temporary Local Rule either to protect the course or to promote fair and pleasant play. The Local Rule should be withdrawn as soon as the conditions warrant."-- Rules of Golf, Appendix I; Part B; Section 3b. The "local rule" being referred to above is "lift-clean-and-place," or, as it's become informally known among professional golfers: "lift-clean-and-cheat." And the USGA hates it. The reason's pretty simple: the USGA, like the United States of America with its first amendment, believe in a few fundamental principals within which golf should operate. Their definition of a "stroke," for example, which came into play during the recent anchored-putter debate, and now rule 13-1, the most known rule in golf: "the ball must be played as it lies."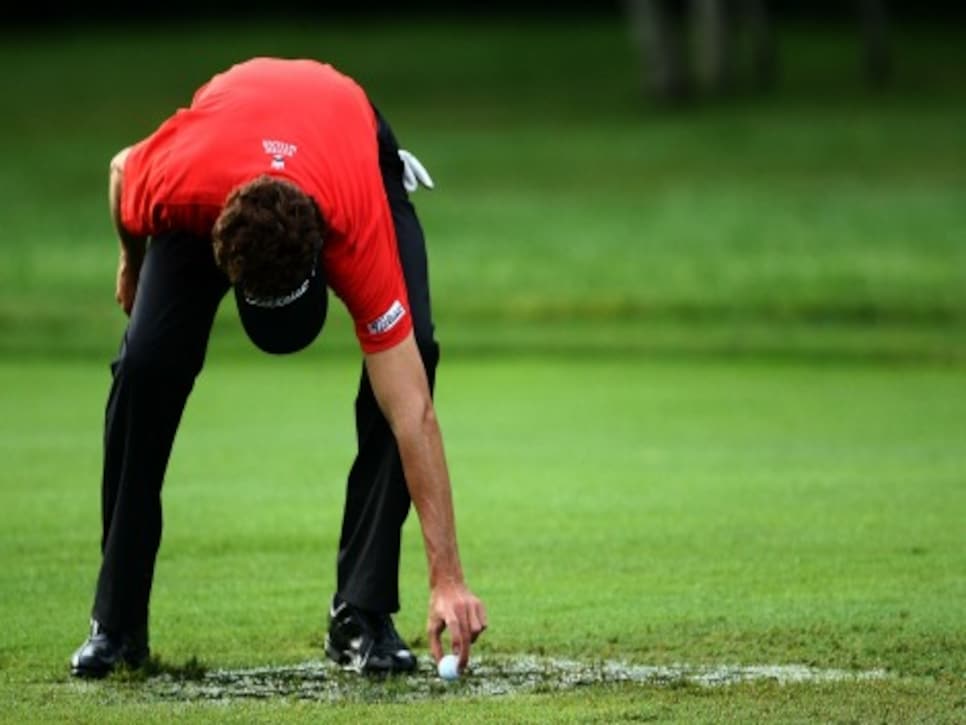 Historically, the USGA's position has been that "lift-clean-and-place" violates rule 13-1, one of golf's fundamental principals, and therefore shouldn't be allowed. It wasn't until 1960, having already allowed balls to be lifted as a result of the abolition of the stymie rule, that it incorporated a local rule to allow players to lift and clean their ball on the green, regardless of position.
In 2004 the USGA and R&A, feeling the terms "preferred lies" and "winter rules" were being too broadly misinterpreted (in other words, abused), inserted themselves into the discussion by writing in two changes. The first required players to mark their ball before lifting and placing. The second was a significant altering of their position; rather than dismissing out of hand any requests on the matter, it acknowledged "lift-clean-and-place" as a local rule, which essentially deferred to golf courses and tours individually to decide when conditions are "adverse" enough, but gave them enough authority to police the matter. But a local rule it remains, and one the USGA will not look to annex anytime soon -- especially at the U.S. Open, their crown jewel of events, regardless of how many players want it, and the real possibility of Merion swallowing nearly a foot of rain in three days.
Related: Will a mudball determine the outcome of the U.S. Open? But, as we all know, things change. After all, back in 2003, when rain saturated Augusta National (who are very much in line with the USGA on the issue) to the point that 36-holes had to be played on Friday, Chris DiMarco saw Augusta adopting lift-clean-and-place as nearly impossible: "There'll be a female member at Augusta before they let us play lift, clean and place."