The Loop
Why Peyton Manning makes his backups watch "Caddyshack"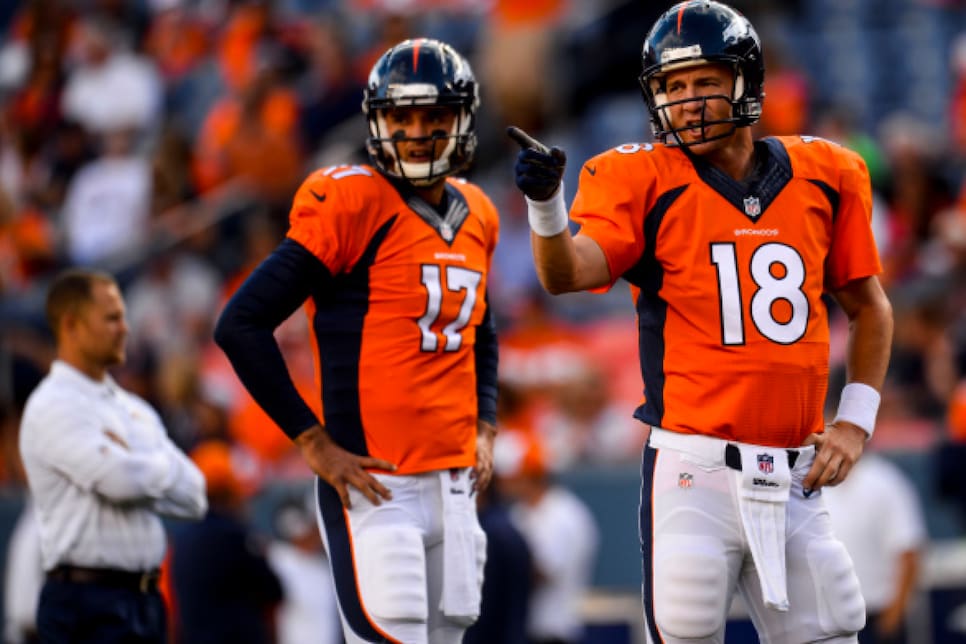 Film study is a crucial activity for any NFL quarterback. But if you play for the Denver Broncos, this practice goes well beyond watching old game tapes. In addition to that, Peyton Manning makes his backups to watch his favorite comedies, reports Kevin Clark of The Wall Street Journal.
Why? So they'll understand their team leader better during practice.
Apparently, Manning often quotes from his favorite films, and the viewing requirement mainly includes movies that were made before his backups were even born. Classic comedies like "Caddyshack," "Bull Durham," "Ferris Bueller's Day Off," "Stripes," and "Christmas Vacation."
"I've watched a couple of the movies again -- 'Christmas Vacation,' 'Caddyshack,'" third-stringer Trevor Siemian said. "He wants the room to keep up with the one-liners, the inside jokes."
Sounds like a pretty fun assignment.
"I had already seen 'Caddyshack' so going back and seeing it a second time was pretty enjoyable," added backup Brock Osweiler.
Of course it was, Brock. For Manning, 39, having a movie connection is an easy way to bond with his (much) younger teammates.
"What I'm finding out is we don't speak the same language because we don't know the same favorite movies," Manning said in 2013.
It's possible that Sunday's Super Bowl 50, in which Manning's Broncos will take on the Carolina Panthers, will be the last time Osweiler and Siemian play behind Peyton. There are rumors circling that this will be the legendary QB's last game, win or lose. If it is, he'll leave having passed on a lot more than football knowledge. You know, like the zen teachings of Ty Webb.
What does any of this mean for the big game? Probably nothing. But if you hear Manning start barking out "Noonan!" instead of "Omaha!" under center, at least, you'll know why.