The Loop
Why hair plugs(?) nearly kept Joe Buck from ever becoming a golf announcer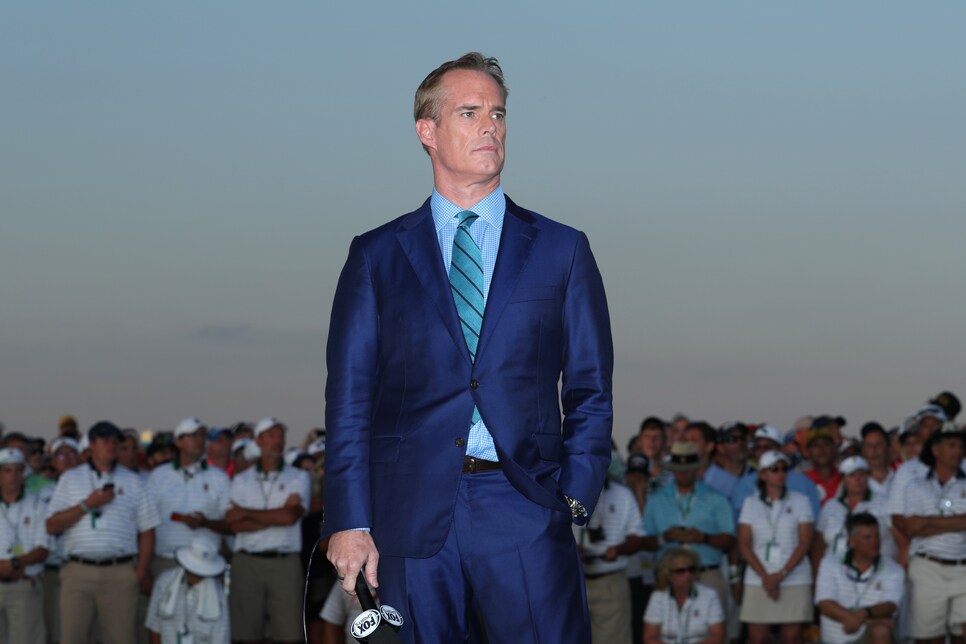 Joe Buck had long been established as one of the most recognizable sports broadcasters by the time he began announcing golf at the end of 2014. However, he almost didn't make it long enough in the business to become Fox's main play-by-play man on the course. The reason?
Hair plugs. Yes, hair plugs.
Buck's obsession with hair replacement procedures is the most stunning admission in his upcoming memoir, *Lucky Bastard: My life, my dad, and the things I'm not allowed to say on TV." The book, written with Sports Illustrated's Michael Rosenberg, will be released on Nov. 15, but Buck's odd affliction was reported on SI.com.
Buck says he was so scared of losing his hair (for both professional and vanity reasons) that he underwent his first hair replacement procedure when he was 24. "I, Joseph Francis Buck, became a hair-plug addict," he confesses in the book.
So what does this have to do with his career nearly ending? Well, after undergoing his eight such procedure prior to the start of the baseball season in 2011, Buck awoke from the anesthetic unable to speak. Buck and doctors believe a cuff used in the operation put too much pressure on the nerve for his left vocal chord. Buck told everyone he had developed a virus that had paralyzed his vocal chord.
"I was too scared and embarrassed to tell them the truth," Buck writes. "But I'm doing it now."
Thanks to months of seeing voice specialists and undergoing treatments that included vocal chord injections, Buck regained his voice and felt like himself by the end of the 2011 World Series. And continued to be Fox's top guy for football and baseball, before adding golf. "Lucky bastard," indeed.