Courses
Why designing Michael Jordan's golf course allowed its architect to be creative and bold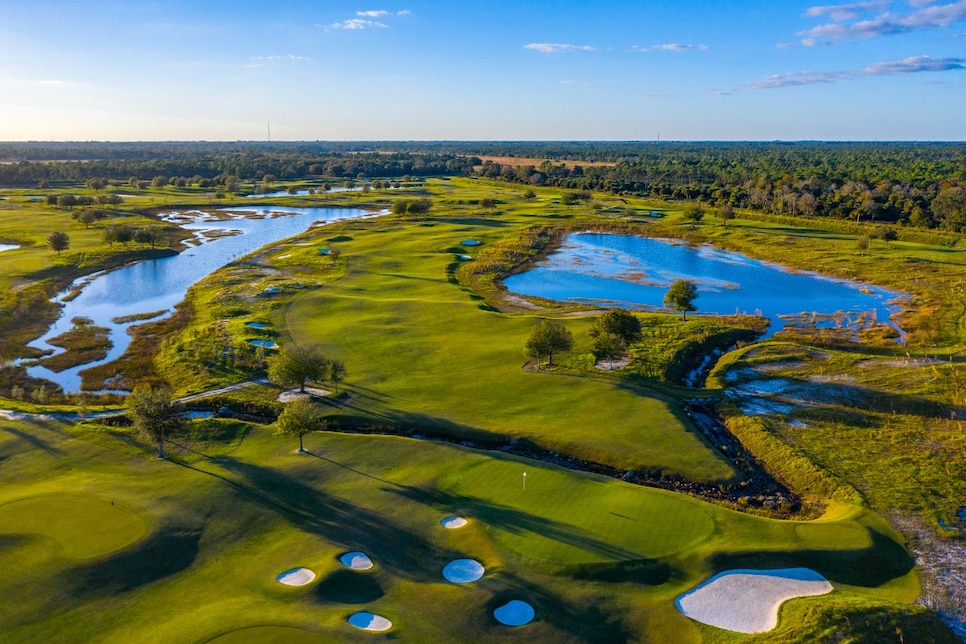 Every architect yearns to work on a great site, and almost all of them will tell you that good land is one of the top requirements for building a good golf course. Over the last 25 years, places like Bandon Dunes, Sand Valley and Barnbougle Dunes, in Tasmania—several of the most incredible sites to ever be developed for golf—have proven beyond doubt that exceptional land can lead to exceptional golf.
At The Grove XXIII, Michael Jordan's new private course in South Florida, Bobby Weed didn't have that luxury. The job there was to find out how to create exceptional golf—or at least exceptionally interesting golf—out of a flat, 227-acre citrus grove. But at this point in Weed's career, over 40 years after he first interned for the late Pete Dye, a flat site is not an obstacle.
In fact, given his expertise and experience, Weed often prefers to work on a blank slate like The Grove XXIII property. The neutrality of the land allows him more control, and the opportunity to be creative with the routing and features. In this episode of the Feed the Ball Salon podcast with Golf Digest associate editor of architecture Derek Duncan and architect Jim Urbina, Weed discussed The Grove XXIII in depth, tells stories about working so closely with Pete Dye, describes the variety of landscapes he's built on and makes a plea for architectural quirk.