The Loop
When it comes to politics, most tour players lean right
President Obama's speech at the Democratic National Convention in Charlotte will draw millions of viewers Thursday night. How many of those viewers will be members of the PGA Tour? Probably not many.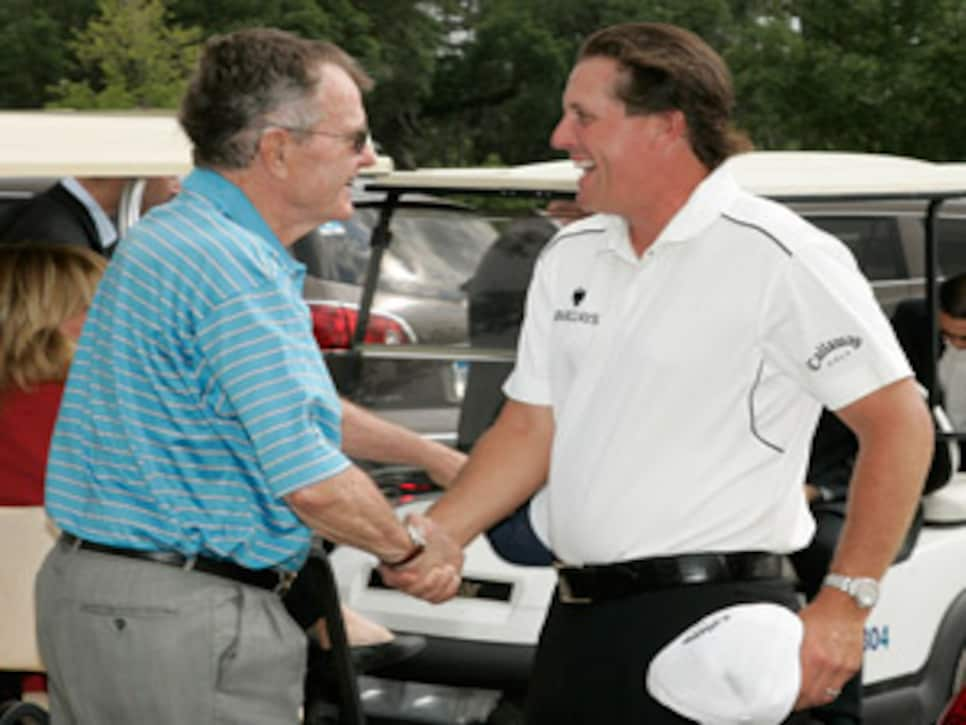 That golf is believed to skew Republican is nothing new, a stereotype reinforced most memorably by that hardliner Judge Smails of Bushwood Country Club fame. (Sample quote: "I've sentenced boys younger than you to the gas chamber. . . ") But it's on tour where Democrats are said to be about as popular as Top-Flites.
The reasons for this vary. The tour has a strong devout Christian contingent. It also has a number of players who, though not maybe necessarily religious, hail from Southern states that traditionally lean right. And yes, a lot of it has to do with money, a sentiment summed up by the tour player Joe Ogilvie on Twitter.
"My vote=Romney," Ogilvie wrote. "I'm a social Democrat & fiscal Republican. Fiscal issues far outweigh the social issues, for now. Obama clueless fiscally."
What's important to remember is that this is hardly a new phenomenon. Back in 1993, when there was another golf-loving Democrat in the office, and another Ryder Cup was imminent, a mini-controversy erupted when many players on the U.S. team refused to meet with President Clinton before the matches. The episode was chronicled in John Feinstein's landmark account of the PGA Tour, A Good Walk Spoiled:
"There wasn't a single member of the team who had voted for Bill Clinton in 1992. None of them liked the Clinton plan to tax the wealthy one bit. The politics of the team were probably best summed up by U.S. Open champion Lee Janzen, who said, 'Where I grew up you were better off telling people you were a garbage man than a Democrat.' "
It finally took the intervention of U.S. Ryder Cup captain Tom Watson, who insisted that the team respect Clinton as the country's "First Golfer" for the players to accede to a meeting. But it hardly changed which way the tour leaned.
In 2004, Golf Digest polled 34 tour players about who they'd be voting for in the election between George W. Bush and John Kerry. Eight were undecided or didn't want to say. The other 26 said they were going with Bush.