News
Six questions for a player who once had all the answers.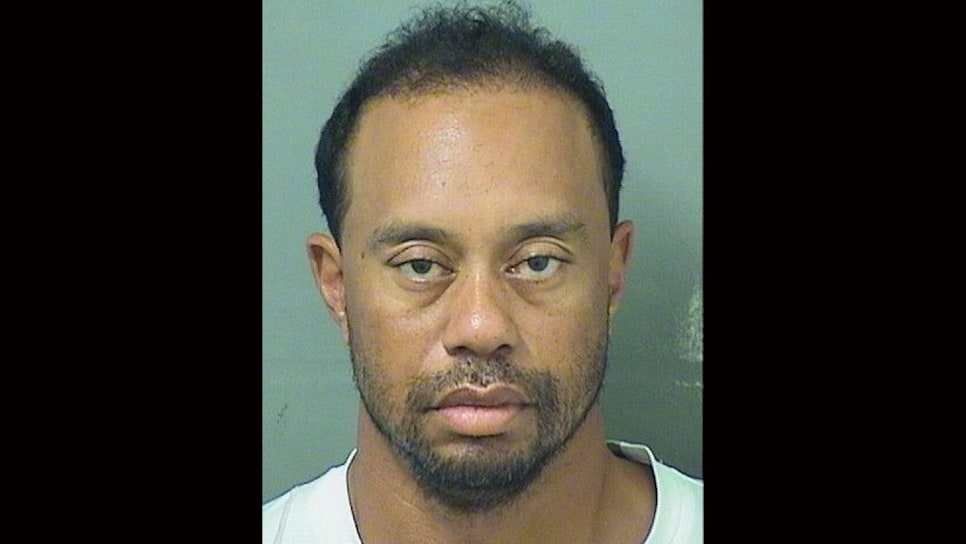 Tiger Woods once seemed invincible before he became the latest and perhaps most powerful proof that no one is. Now, like everyone else, all Woods has is hope.
Nevertheless, Woods' fans had a lot of it coming into 2017. The 14-time major champion, who had just turned 41, had returned to competition after a 15-month absence, and he'd shown the kind of speed and easy rhythm that belied the three back procedures he had endured since March 2014. Woods seemed hopeful as well, signing up to start the year with an ambitious four tournaments in five weeks. But when he missed the cut in the first one at Torrey Pines and then withdrew in Dubai, citing back spasms after an opening 77, hope gave way to hurt.
At the Champions Dinner before the Masters, which marked his fifth straight missed major, Woods told Jack Nicklaus about his debilitating back pain. Nicklaus implored Woods to see his longtime physical therapist, and Woods had one session with Pete Egoscue, but four days later underwent fusion surgery on his lower spine. The next major he can even contemplate playing is the 2018 Masters.
All that was deflating enough, but at 3 a.m. on Memorial Day, Florida police found Woods' car pulled off to the side of a thoroughfare near his Jupiter Island home, the engine running, a blinker on and Woods asleep behind the wheel. Woods was arrested and booked on DUI.
The ensuing mug shot of a disheveled Woods and police videos of his failed field- sobriety test opened him to public ridicule. The reaction was reminiscent of what Woods endured after he crashed his car outside his home on Thanksgiving 2009 and was later revealed to have been having multiple extra-marital affairs.
This time, Woods' 2015 Mercedes had dents and two flat tires on the driver's side, and he told police he had taken a combination of prescription drugs, including the painkiller Vicodin and the sedative Xanax. Later, in a statement, he said he'd had "an unexpected reaction to prescription medication." Woods, who appeared to fully cooper- ate with police, maintained he had not been drinking, which was supported by a .000 reading on an Intoxilyzer test.
The golf world expressed sympathy and support. "I think that he's struggling, and I wish him well," Nicklaus said. "I hope he gets out of it, and I hope he plays golf again. He needs a lot of support from a lot of people. And I'll be one of them."
Woods was contrite in a prepared statement:
"I understand the severity of what I did and take full responsibility for my actions. I would like to apologize with all my heart to my family, friends and the fans. I expect more from myself, too. I will do everything in my power to ensure that this never happens again."
On June 19, one day after the U.S. Open, Woods took to Twitter to announce his first move in that direction: "I'm currently receiving professional help to manage my medications and the ways that I deal with back pain and a sleep disorder. I want to thank everyone for the amazing outpouring of support and understanding especially fans and players on tour."
"I'm not at liberty to say where he is, but he is receiving in-patient treatment," Mark Steinberg, Woods' agent, told ESPN.com. "Tiger has been dealing with so much pain physically. And that leads to insomnia and sleep issues. This has been going on for a long time."
But Woods is a bigger mystery than ever.
Complicating matters is the difficulty in knowing what to believe. Woods' stop-start history of statements pertaining to injuries and his ostensible recoveries has fostered a deeply skeptical wait-and-see attitude. When, after a 15-month absence from competition, he appeared to be swinging freely last December, Woods told the media, "I'm sitting here in front of you guys with a different reality because things have improved so much." But the next month he looked bad at Torrey Pines and worse in Dubai. Woods at first insisted he had been "in no pain at all," and Steinberg said the spasms had nothing to do with nerve problems.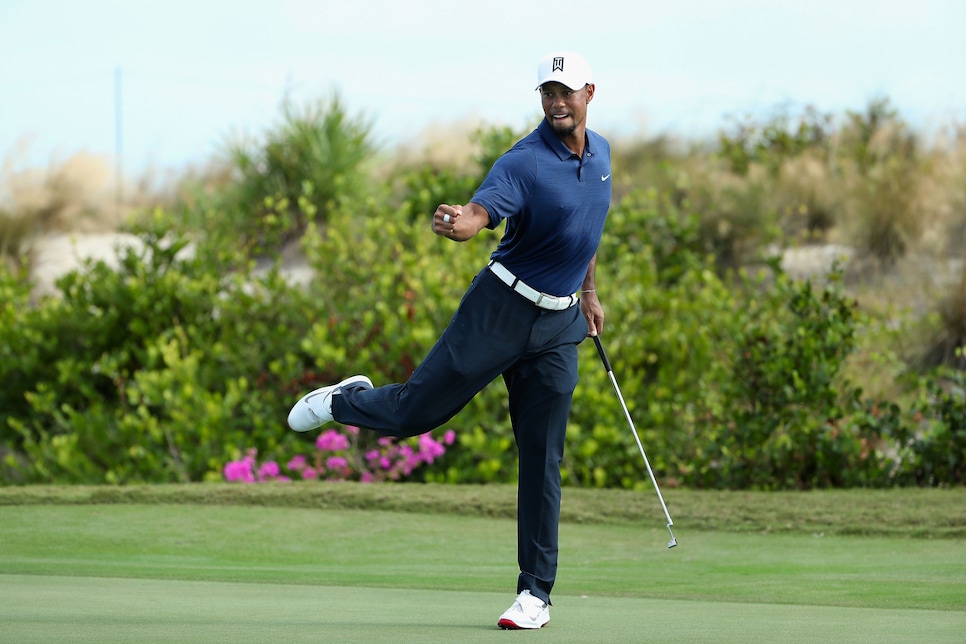 It ended Woods' return to competition, although he continued to underplay his condition. After missing his second straight Masters, Woods attended an announcement for a new course on April 18 and said he was having "good days and bad days." But he surprised everyone when he underwent the fusion surgery the next day in Dallas. "The surgery went well, and I'm optimistic this will relieve my back spasms and pain," Woods said in his statement. "When healed, I look forward to getting back to a normal life, playing with my kids, competing in professional golf and living without the pain I have been battling so long." Added Steinberg: "This surgery, we hope, eliminates the bad days."
Five weeks later, Woods said in a post on his website that he'd required the surgery because of constant pain. "I could no longer live with the pain I had. We tried every possible non-surgical route, and nothing worked," he wrote. "I had good days and bad days, but the pain was usually there, and I couldn't do much. Even lying down hurt. I had nerve pain with anything I did and was at the end of my rope."
The post continued: "It has been just over a month since I underwent fusion surgery on my back, and it is hard to express how much better I feel. It was instant nerve relief. I haven't felt this good in years. . . . There's a long way to go, but as I said, words cannot convey how good it feels to be pain-free." Yet four days later, Woods' ingestion of pain medication apparently was the cause of his severe impairment.
Many questions remain. Here are six.
1. Is Tiger's back surgery cause for optimism, or is it another setback?
As bad as the term anterior lumbar interbody fusion sounds, and as wince-inducing as imagining vertebrae being screwed and glued together can be, the fact is that the procedure often eliminates what is most debilitating for a golfer: nerve pain.
Three major-championship winners who had similar procedures—Lanny Wadkins, Lee Trevino and Retief Goosen—all considered the surgeries last resorts, but all emerged immediately free of nerve pain and came back to the game with a new eagerness.
Wadkins and Trevino had their procedures after their regular PGA Tour careers (Wadkins at 58 and Trevino at 64), but Goosen, the 2001 and 2004 U.S. Open winner, underwent a disc replacement in 2012 at 43.
"At that point, I couldn't have played golf again without the surgery," says Goosen, whose last victory came in 2009. "It was successful. I have zero back pain. I haven't lost any range of motion or any speed and don't have any trouble hitting the ball. My short game and putting aren't as good, but that's unrelated to my back."
Woods also reported "instant nerve relief." If that allows him, after his latest rehab, to again swing with freedom and speed, then Wadkins, Trevino and Goosen all agree he has a good chance to be a winner again.
"My prediction: He'll come back in a blaze of glory," says Trevino, the most bullish of the trio. "He's not too old—far from it. If he gets fixed, when he comes back to hitting and feels no pain, he's going to be so happy that he might be more dangerous than he was before."
2. If he was pain-free, why was he taking pain medication?
Woods maintained he incorrectly mixed prescription drugs, in this case Vicodin and Xanax—although only the toxicology report can definitively confirm what drugs were in his system. It recalled Thanksgiving 2009, when his then-wife, Elin, told police that Woods had active prescriptions for Vicodin and Ambien.
He also said he was pain-free.
Steinberg told ESPN.com that there is no contradiction in Woods professing no pain but then needing treatment to deal with a problem caused by ongoing pain.
"I don't think you can put two and two together," he said. "It's such a complicated state, such a complicated situation. If you're in that much pain for so many years ... Tiger has been trying to figure out how to live a life and actually have a life. He is where he is right now. I'm glad he is taking responsibility."
It's unknown whether Woods had an unrelated injury or malady that prompted him to seek pain relief. The players who underwent back surgery said that though there was no nerve pain, they were sore for about a week from the incisions and general invasiveness of surgery. According to an acquaintance of Woods, shortly before his arrest and a month after the surgery, Woods said that he was still feeling pain from the incision in his midsection.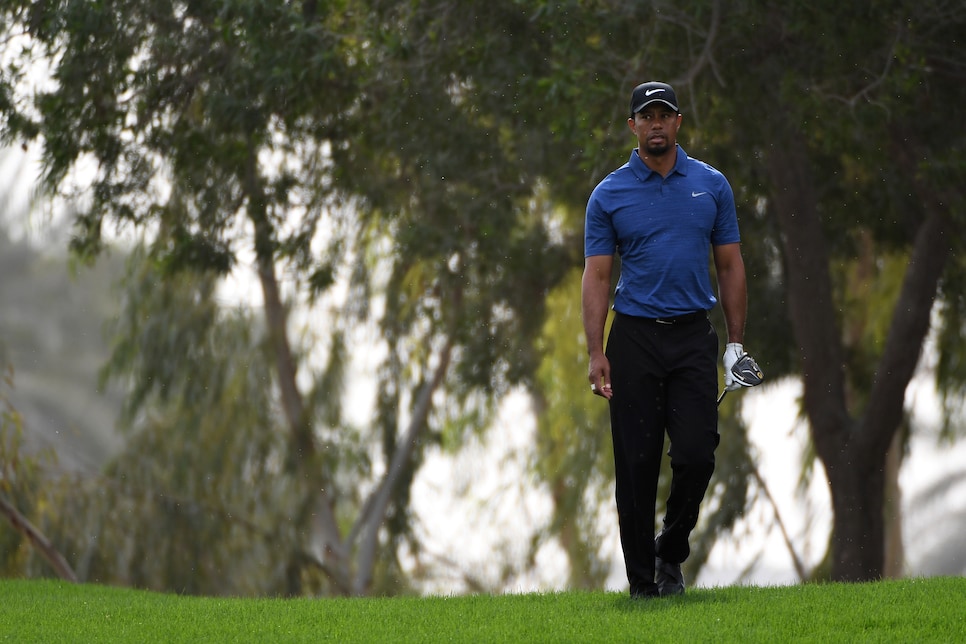 There is an account of Woods taking Vicodin as far back as 2008, when he was suffering from the torn ACL that caused him so much pain at the U.S. Open at Torrey Pines. According to his coach at the time, Hank Haney, Woods took the drug during that year's Masters, where he finished second but putted poorly. Woods came to believe that the Vicodin had affected his touch, and chose not to take it at Torrey Pines, substituting Motrin or Advil.
In the aftermath of Woods' arrest, most observers avoided any suggestion that Woods could have a drug issue. But Paul Azinger was more candid. "He's had a lot of back surgeries, he's had knee surgeries, he's had an Achilles issue. He's had a lot of pain," Azinger said. "It would be easy for Tiger to get hooked on that, that very addictive drug, if he's hooked on it. I hope he's not."
3. Has he missed too much golf?
Woods won five tournaments in 2013, but since then he has been a part-time golfer at best. And since August 2015, he has played in just three events.Extended leaves from the competitive game don't usually work out well, even for the greats. Bobby Jones retired in 1930 after winning the Grand Slam at 28, but he came back four years later to play in the first Masters as its host. Much was anticipated, but Jones noticed a jerk in his putting stroke on his second hole of the first round and "felt that something was radically wrong," wrote Charles Price. On Jones' fifth hole, now the 14th, the whir of a movie camera caused him to stop his backswing on his tee shot and left him strangely unsettled. "He knew at that instant that something had gone out of his game, forever," Price wrote. "It wasn't that Jones had lost his nerves. But something was keeping him from making his nerves work for him instead of against him."
More recently, Trevino has no doubt he returned to the game not quite as good after being hit by lightning in 1975. Azinger lost his edge after cancer and chemotherapy kept him from competition for nearly two years. Jose Maria Olazabal missed all of 1996 with a crippling case of rheumatoid arthritis. Though he won the 1999 Masters, the illness and absence derailed what had been a steady climb toward greatness. Even Ben Hogan, who after his near-fatal accident in early 1949 won six of the next nine majors he played through 1953, believed he was never again as good as he had been in 1948.
Woods knows he has lost something in terms of speed and power. But it's almost the definition of a great player to be able to make effective compensations for such inevitabilities. What matters is how much Woods has lost—and perhaps can't recover—mentally. As Nicklaus said, "You don't know what's going through somebody's head when they've been injured as long as he's been injured."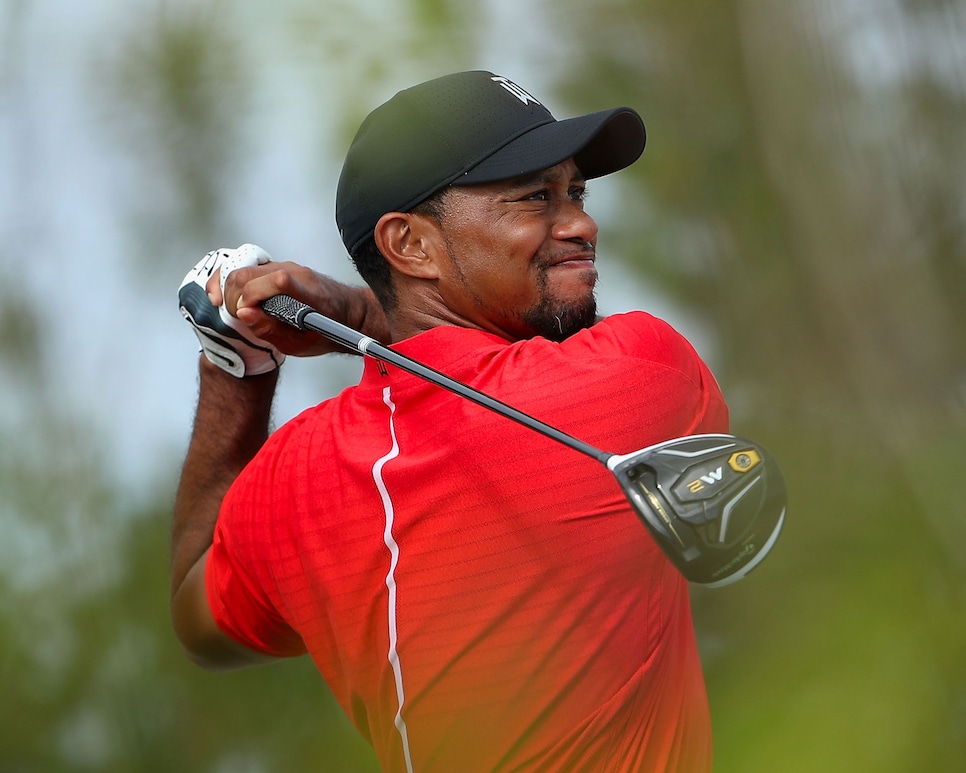 4. Is he too old to come back?
Only one golfer since 1900 has won more than one major past the age of 42: Julius Boros took the 1963 U.S. Open at 43 and the 1968 PGA at 48. Hogan won three at 40 in 1953, but no more. Nicklaus won two at 40 and his 18th and last at 46. Harry Vardon was 41 and 44 in winning his last two Open Championships. Mark O'Meara won his only two at 41 in 1998.
In Woods' favor is that elite athletes in all sports are staying on top longer. Against him is extra wear and tear—not just from his injuries, but also from the intensity with which he has competed on the big stage since his mid-teens—that some say aged him as a golfer beyond his years.
5. How will a new public humiliation hurt Tiger?
Woods, who over the past eight years has stoically weathered the aftermath of perhaps the fastest and most precipitous fall from grace ever in public life, will have to handle another similar hit. His children are now old enough to comprehend what the world is saying about their father. He has surely further damaged his ability as an endorser—one whose once-yearly $100 million-plus off-course earnings has dropped to about $35 million. Can he keep from losing whatever is left of the confidence and sense of destiny that marked his attitude in his prime?
Then again, Woods might be inured to such feelings after having survived 2009. It's also possible that his charge will be reduced, public judgment will cool and the arrest will fade from view.
Indeed, the inverse of the reaction in 2009—a widespread public aversion to piling on someone who has been through enough—could help Woods ride out the storm. Whatever he feels inside, or as cruel as social media can be, he has been supported by demonstrations of encouragement and sympathy from his galleries. He acknowledged as much after his latest surgery, saying, "I also want to thank the fans for your phenomenal support. It means more than you know."
All through his dark period, Woods has learned that when he is able to show even a glimmer of his former talent, the sports world is captivated, and public sins or embarrassments are largely forgotten.
6. Does he have a real support system among other players?
Much has been made in the past year of a new Tiger, more engaged socially. In his role as assistant captain at the Ryder Cup, he was praised for his generosity with knowledge. He is also on social media. But in more private conversations with several of his peers, some of whom Woods has called friends, what emerges is the isolated figure who is rarely seen—whether at Medalist Golf Club or his restaurant, The Woods Jupiter—and who shares little and trusts less. A particular Woods quirk is to text a player who is in contention to offer encouragement and good luck, followed by a few exchanges. And then ... nothing.
Older players who have known him for years and feel a golf kinship confess that they have rarely if ever socialized with Woods off the course. Young players—some of whom say he was their inspiration growing up—and who relish the rare opportunities to still play with him, don't feel close to him like they do an older player like Phil Mickelson, who has been a much more gregarious mentor. What's left to other players is now a mostly sad glimpse of an icon who, beyond impersonal jock banter, prefers distance.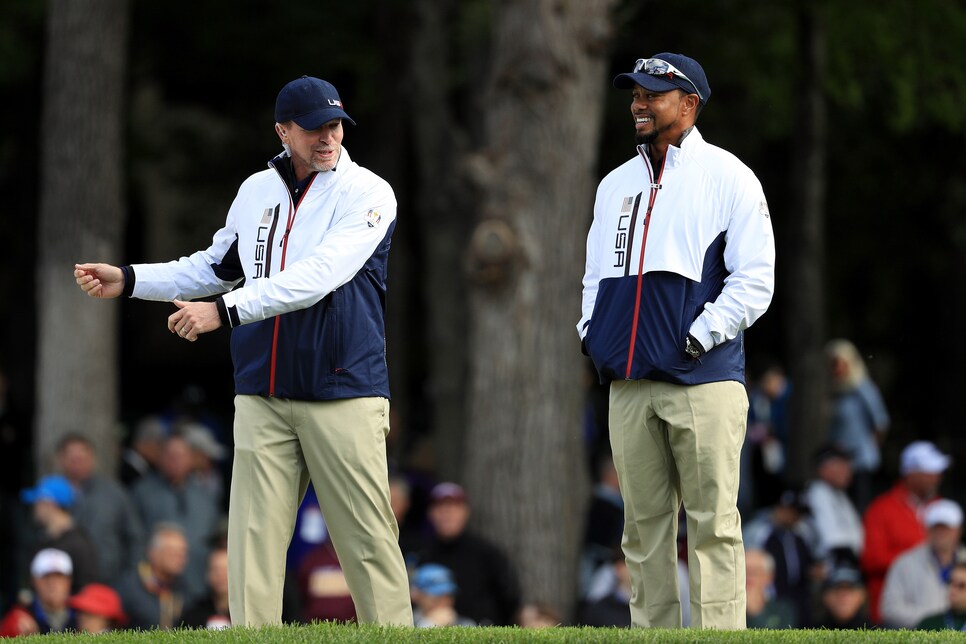 PGA of America via Getty Images
"He's a classic introvert, but one thrust into media stardom and the spotlight from early on and was the face of golf," says Ryan Moore. "Being an introvert myself, that's not easy to handle."
At this point, nothing figures to come easy to Woods. He has just made his already difficult life harder. Perhaps a dedicated return to golf, which went from his haven to his burden, can offer a home base for a fresh start.
Of course, even as a golfer, he has far more than ever to do and far less time to do it. As Woods prepares to turn 42 in December, an old saying applies: Hope is a good breakfast, but it's a bad supper.
Additional reporting by Brian Wacker.
Editors' Note: This story appears in the August 2017 issue of Golf Digest.