The Loop
Weekend Tip: Classic advice from Harvey Penick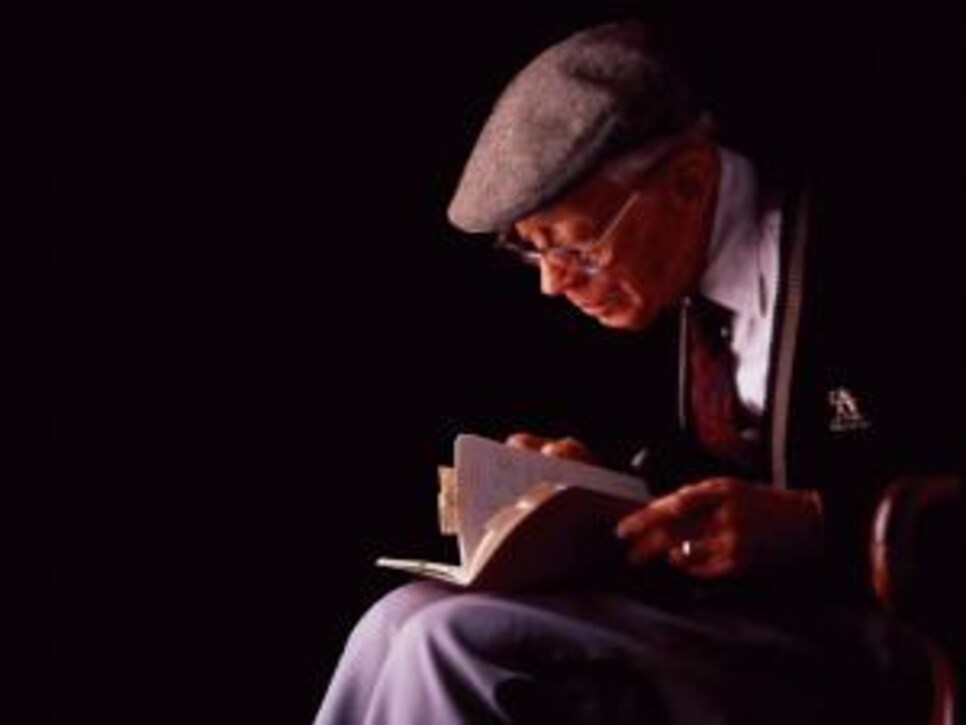 I was sifting through some back issues of Golf Digest the other day and ran across one of our biggest-selling issues of all time, May 1992. Jack Nicklaus wasn't on the cover; neither was Tom Watson or Lee Trevino or Greg Norman. It wasn't Seve or Arnie. And Tiger had just won his first U.S. Junior. No, the man on the cover was 87-year-old Harvey Penick, the former University of Texas golf coach and head professional at Austin Country Club. The sage advice in the article, written with Bud Shrake, hit home with thousands of readers, and our article propelled Mr. Penick's The Little Red Book into one of the best-selling golf books of all time. Hard to believe that was nearly 20 years ago. Here are a handful of gems from that article that might help you this weekend. The genius of Harvey Penick, who mentored Ben Crenshaw and Tom Kite, is that he was a man of few words. He never overtaught. And he let his students figure it out for themselves.
__If you play poorly one day, forget it. If you play poorly the next time out, review your fundamentals of grip, stance, aim and ball position. Most mistakes are made before the club is swung. If you play poorly for a third time in a row, go see your professional.
Many average golfers are not sure which part of the clubface is striking the ball--whether it's with the putter, an iron or a driver. It's very simple to find out. Take a can of talcum powder with you to the range or to the putting green. Powder the ball. Hit it. Look at the clubface. You'll know immediately.
Never practice your full swing when the wind is blowing at your back. If you're right-handed, this means the wind is left to right. The more you practice with the wind blowing at your back, the more you will be inclined to swing across the ball and hit from the top. Ben Hogan was one
of the first to realize this. Ben would seek out a part of the course where the wind was blowing into his face, either right to left or head-on, and that's where he would practice.
If you practice into the wind, just use your regular swing. Don't try to hit it harder. And please be careful not to practice too many "punch" shots. There is no follow-through on a "punch" shot.
A putt that dies at the hole will sometimes topple in, whereas a putt that is struck too hard will hit the hole and spin away. Just as many putts are missed behind the hole as short of it. The cup is only one inch wide for a putt that is struck too hard. The cup is four inches wide for a ball that dies at the hole. I like to see a putt slip into the hole like a mouse.
*Photo by Dom Furore/Golf Digest *