The Loop
We figured out Tiger's handicap and let's put it this way: he'd still be giving you a lot of strokes
If you heard about Tiger Woods' 85 at the Memorial last week, then you might have also heard snickering about how Woods has fallen to the level of your typical 10-handicapper.
We probably don't need to tell you that's kind of an exaggeration. A big one, actually. And to prove it, we went to the trouble of figuring out Woods' USGA Handicap Index.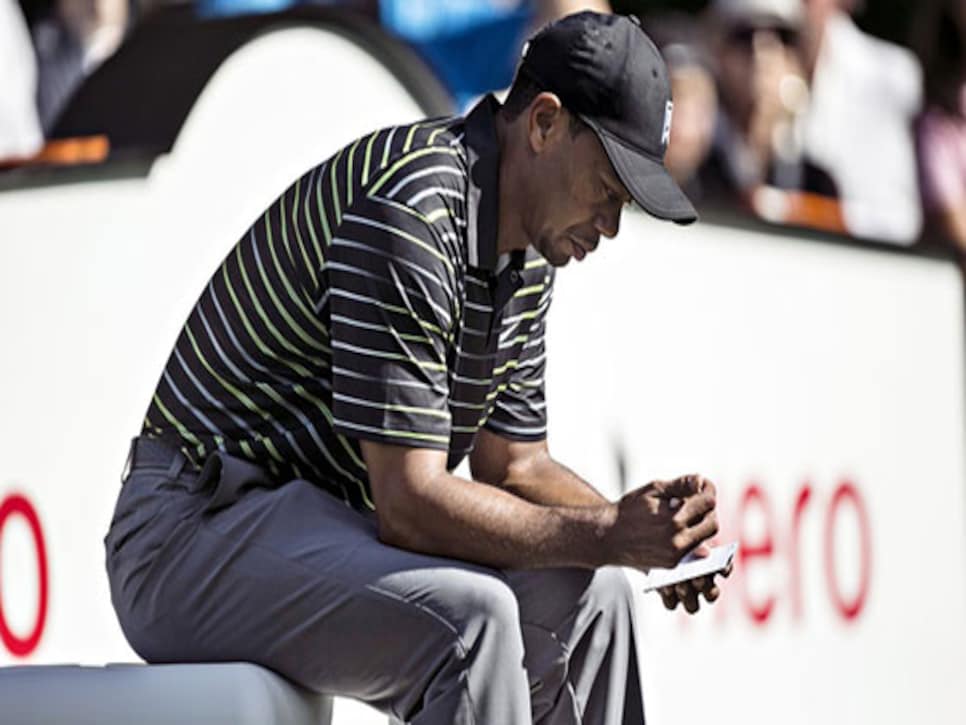 So what is Tiger? According to Knuth, Woods' handicap based on the 10 best scores of his last 20, is a +5.9. That still falls squarely into the category of "pretty damn amazing." But as you might suspect, it isn't nearly as good as Woods at his best.
"In 2000, Tiger's Handicap never dropped below +10 the entire year," Knuth said.
More telling is Woods' "anti-handicap." That takes into account his 10 worst scores in his last 20 -- so it factors in the 85 last week as well as his 82 at the Waste Management Open in January. There Woods is a mere +0.9, which is still better than scratch, but according to Knuth, well behind those of his peers.
"The anti-handicaps of the top players on tour usually aren't worse than +6," Knuth said.