The Loop
Watch Shark Tank's Kevin O'Leary beg Masters amateur star Stewart Hagestad to turn pro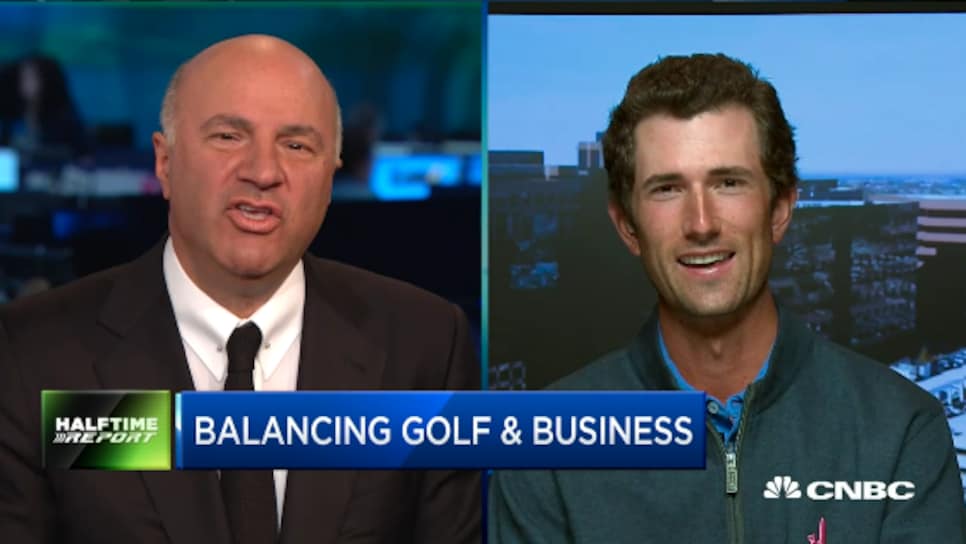 Quit your day job. That's essentially what Shark Tank's Kevin O'Leary told Stewart Hagestad on CNBC's Halftime Report on Wednesday. Or rather, the man dubbed "Mr. Wonderful" on ABC's hit show pleaded with the reigning Mid-Amateur champ.
"Thank goodness we've met, I want you to take a different direction," O'Leary begins. "On behalf of the millions of us that are really horrible golfers, you have an incredible opportunity."
"Please, I beg you, pursue the dream," O'Leary added. "Don't go be another MBA, are you kidding?!"
Check out the full exchange below. O'Leary comes in at about the 3:00 mark:
Not missing a beat, Hagestad turned the ambush into a Shark Tank-like pitch to work for O'Leary. This guy is smooth. But Kevin does have a point. . .