The Loop
Watch one fan get juuuuust a little too excited following Jordan Spieth's win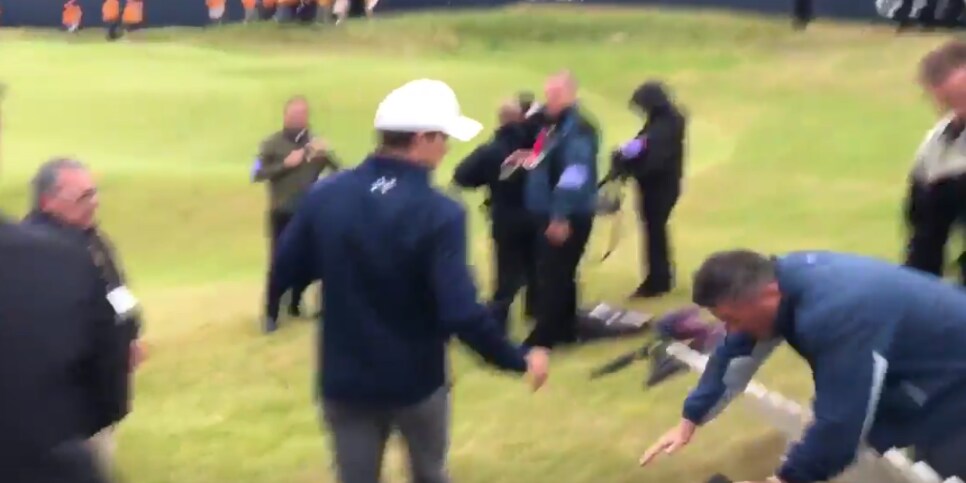 SOUTHPORT, England -- In the aftermath of Jordan Spieth winning the 146th British Open, there was a lot going on for the new champ. There were countless congratulations to receive, many interviews to give, and more photos to pose for than most newlyweds take at a wedding.
All the while, the most loyal fans stuck around hoping for a special personal moment with the winner. And one man came so close to getting a high-five from Jordan Spieth -- until he had a lowlight caught on video. Have a look:
Sorry, buddy. I'm pretty quick when it comes to whipping out my phone.
The saddest part is that Spieth, claret jug in hand, saw the man and extended his hand to him.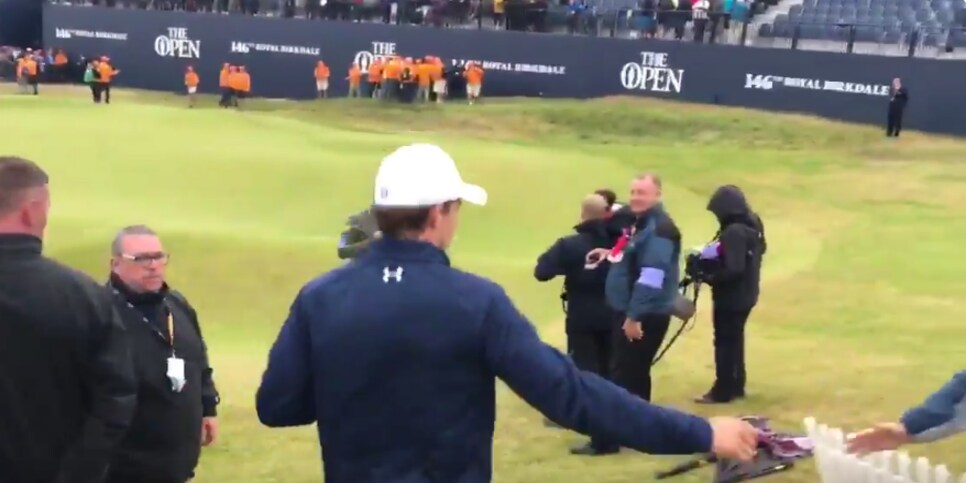 He was about to have a brush with greatness he'd remember for the rest of his life. And then, well, you know. . .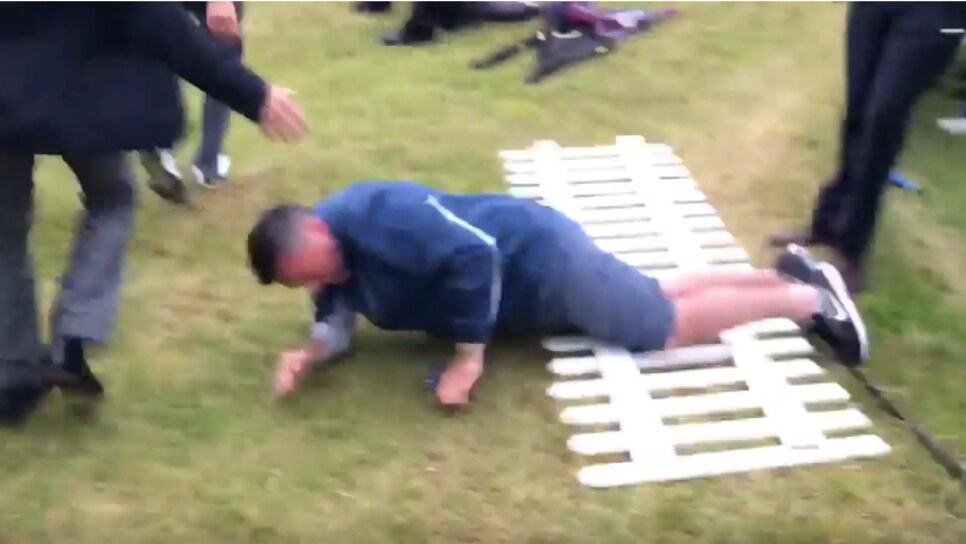 As you can see, despite the fall, the man was OK. So we can all laugh about what happened behind the 18th green at Royal Birkdale on Sunday evening. Hopefully, even him. Someday.