Equipment
Volvik Vivid line adds four new rainbow-stretching colors, including one that goes beyond the rainbow: black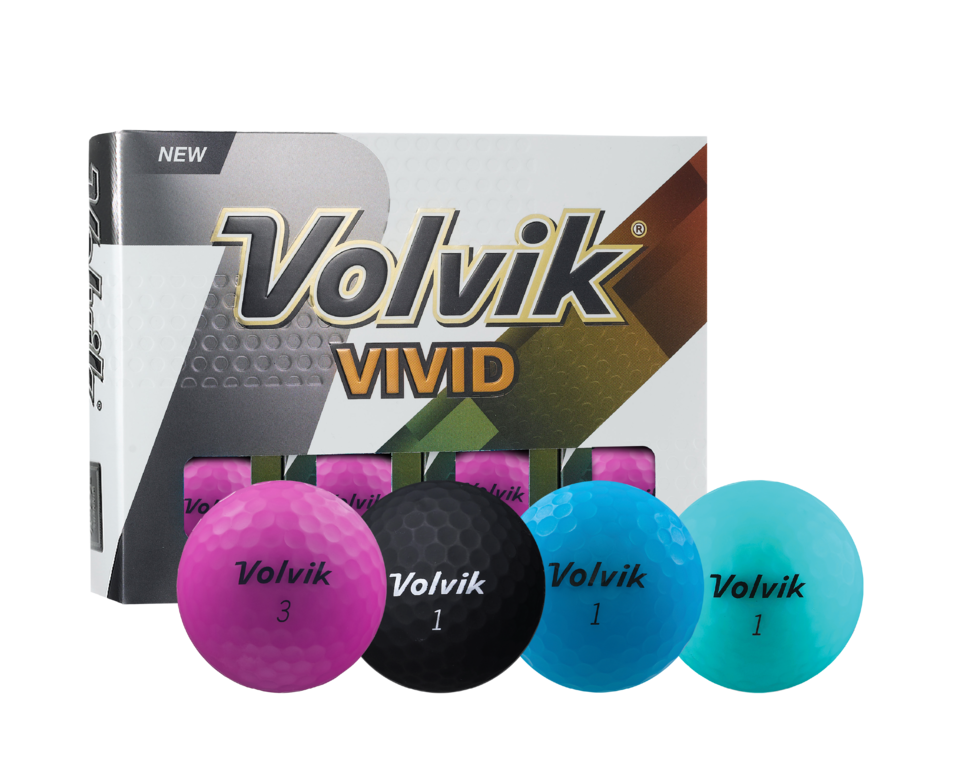 The Volvik Vivid colored golf ball has become a sub-culture of the golf ball universe on its own, and now those colors are expanding even further, literally beyond the colors of the rainbow.
The company announced last week that the Volvik Vivid line will now add four new shades to its colored offerings for a bakers dozen total of 13. The Volvik Vivid, which the company calls "the first and best-selling matte-finish three-piece golf ball," originally started with white, green, red, yellow, orange, pink, sherbert orange, blue and mint as its colors. It now adds jade, blue, purple and black to the mix.
"This latest expansion of our Vivid line has had a robust result very quickly," said Don Shin, president of Volvik USA. "Golfers of every ability level are aware of the high performance qualities of Volvik golf balls, and the addition of these four new colors represents an even wider choice for players."
According to research by Golf Datatech, around half of all serious golfers are at least somewhat interested in playing a colored golf ball, while about a quarter are not interested in playing one at all.
The Volvik Vivid ($33) is a three-piece design with a large core and mid-low compression of 75. Its "SF Matte" finish is designed to improve aerodynamic consistency.