Viktor Hovland explains the origin of his unusual double-pump move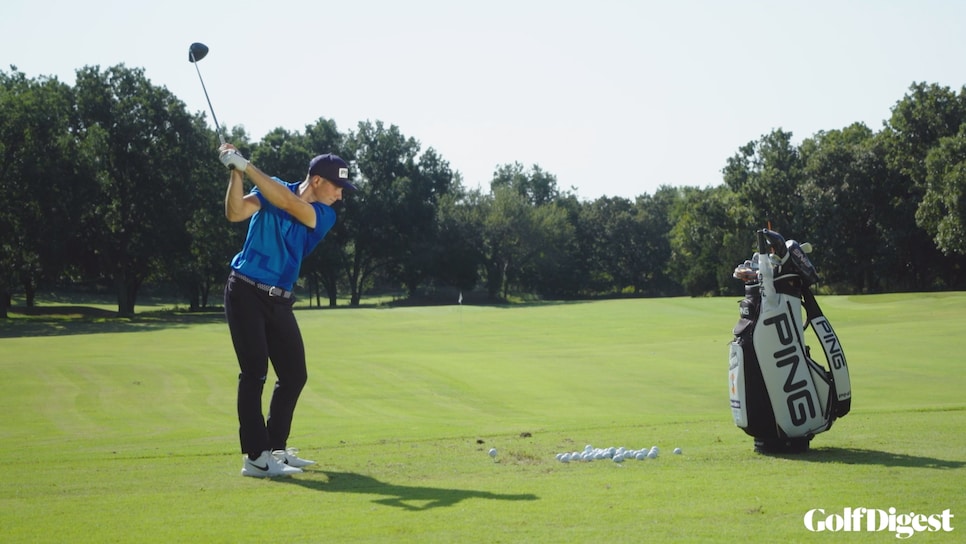 When you think of unique moves from young players on tour, a few come to mind: Matthew Wolff's hip trigger; Sungjae Im's pause in his backswing; and Daniel Berger's unique wrist angles to name a few. We know these moves work—these players have the trophies to prove it.
Enter Viktor Hovland. In times of need, the 23-year-old employs an unusual double-pump takeaway with his driver, which he first debuted at the 2019 Travelers Championship. The two-time PGA Tour winner has put the move in tournament play a few times since. But as you'll hear, Hovland only relies on the move when he's suffering from a specific miss off the tee.
Our cover star breaks down the move in detail, gives his advice for those who want to try at home and pumps a few downfield in the below video: