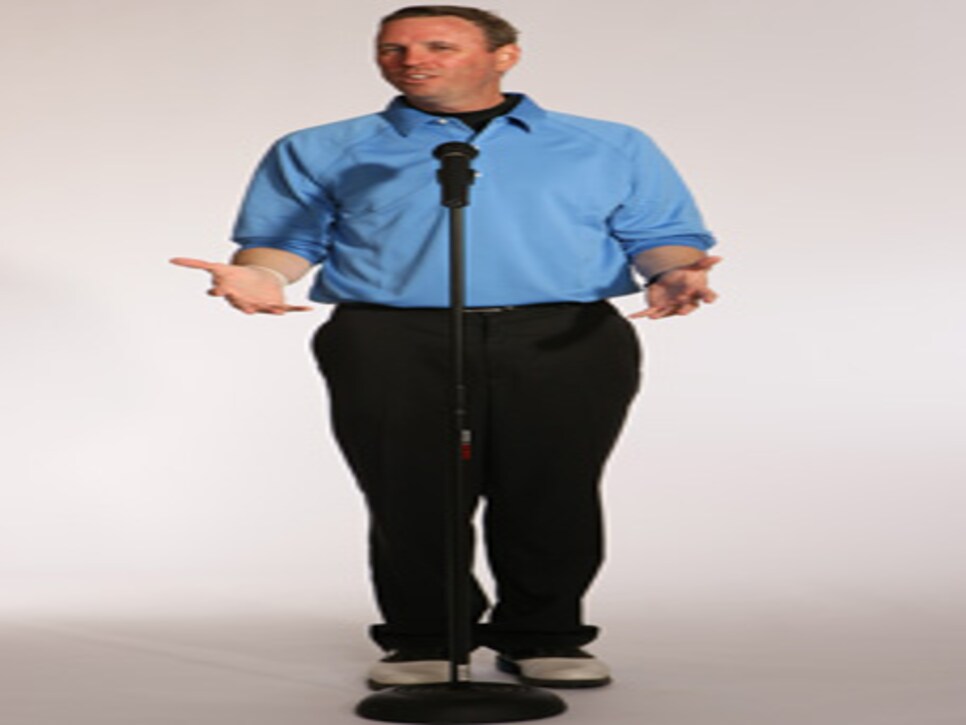 We have a winner, and it wasn't even close.
John Atkinson, an 8-handicapper from Omaha, was the clear choice in an online vote, and he'll join Matt Lauer, Tony Romo and Justin Timberlake in Golf Digest's U.S. Open Challenge at Torrey Pines South Course in June.
Atkinson received 48,756 of the 117,331 votes cast for the five finalists in the first U.S. Open Contest, conducted by Golf Digest, the USGA and NBC Sports. Erik Norton, from Boston, was the runner-up, with 25,948 votes. Ross Troike (20,233) finished third, followed by Matt Rice (14,329) and Phil Dembure (8,065).
"This whole thing has been exciting and overwhelming," said Atkinson, who is battling lung cancer. "The support has been amazing. I think people understood my story and have related to it. I wish I could say I was cancer-free and 100 percent, but I'm not. But that's not going to be the reason I break 100 at Torrey Pines or the reason I don't."
Atkinson, Lauer, Romo and Timberlake will be playing the U.S. Open course at Torrey Pines just a few days before the Open begins in June. They'll play from the same tees, which can stretch the course to more than 7,600 yards, to similar hole locations that players will face in the final round of the U.S. Open. A one-hour broadcast of Golf Digest's U.S. Open Challenge will air on NBC Sports on Sunday June 15, from 2 to 3 p.m. (EDT), in the hour leading into NBC's broadcast of the final round.