Not just golf
How the USGA is playing a small but critical role at this year's Super Bowl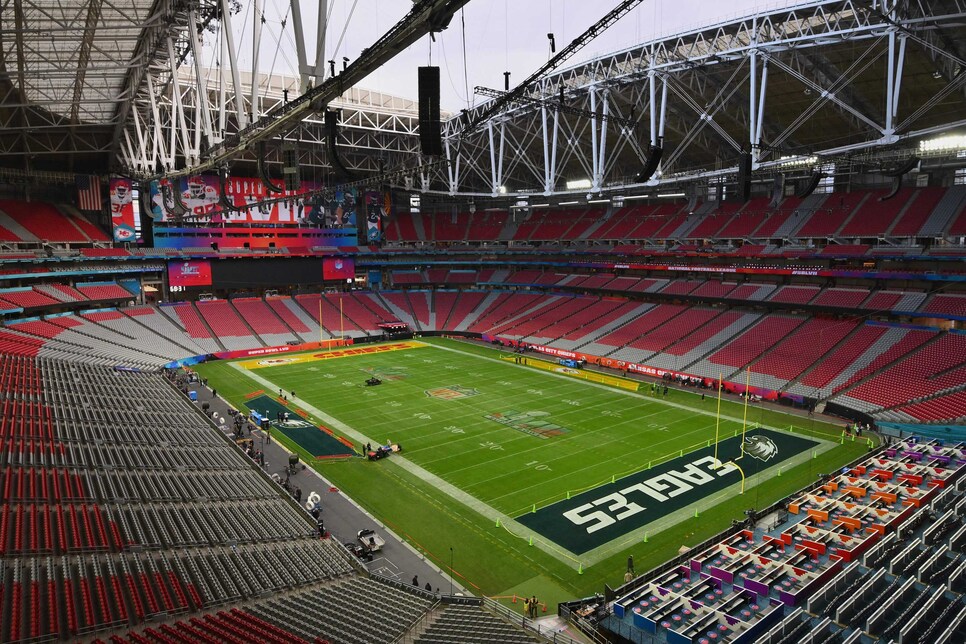 Roughly 30 miles west of TPC Scottsdale and the final round of the WM Phoenix Open, Super Bowl LVII is taking place at State Farm Stadium on Sunday. But golf's connection to the big game is more than merely playing a PGA Tour event in the same area. According to ESPN's Josh Weinfuss, the turf that will be used on the field when the Philadelphia Eagles play the Kansas City Chiefs comes from research and development funding by the USGA.
Tahoma 31 was selected by the NFL for use at the Super Bowl because of its tolerances for cold, drought, disease and wear—the grass had to withstand a week's worth of action as the pregame, halftime and postgame programs were rehearsed before the game itself is played.
The grass is a mixture of two types of Bermuda and a strand of rye first created in 2006 at Oklahoma State University. Since 1986, the USGA has spent roughly $50,000 to fund turfgrass breeding at OSU.
"We believe that, right now, this is one of the strongest varieties of hybrid Bermuda grass you can get," Nick Pappas, an NFL field surface director, told ESPN.
The sod for the Super Bowl was grown in Scottsdale and replaced the Tifway 419 turf that is used at State Farm Stadium for Arizona Cardinals games. More than 600 rolls of 40-foot by 3½-foot grass were laid on a tray, weighing 1,600 pounds, and then rolled outside the stadium to be watered, get sun and be treated (the stadium is a dome that will be open for the Super Bowl).
For more than 100 years the USGA has been involved in research to help develop better grasses for golf courses. Since 1982, the governing body has invested nearly $50 million in roughly 800 research projects.
"The USGA has been critical for the turf industry," Pappas says. "Most of the research that the turf industry has done, especially on the sports turf side, a lot of it is drawn from what they research in golf."